Lorex cameras are considered as one of the highest quality cameras having excellent features and specs. But the question is, who are the main manufacturers behind these Lorex cameras?
Lorex cameras are manufactured by a company named Duaha Technology. It is a state-owned trading company located in Hangzhou, well known to sell video surveillance products and services, and was founded by Fu Liquan.
There are more than 18,000 employees in this company and its branches are scattered all around the world in more than 180 countries. It also comprises 58 subsidiaries that globally cover the regions of Asia, America, Europe, the Middle East, and Africa.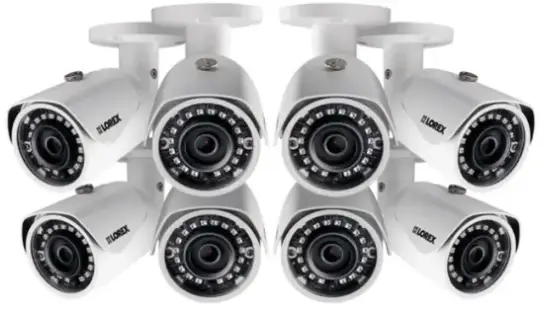 Variation in companies and Lorex Cameras
Duaha acquired the security video camera company called Lorex in 2018. In 2020, they ran US$9 million worth of projects in Jiexiu of the 1900-camera smart city project. Motorola solutions and IndigoVision announced in 2021 that they no longer will relabel the Dauha cameras. Best Buy and Lowe's also stopped selling the cameras from the Dauha brand of Lorex and claimed that they violated human rights laws.
Shareholders of Lorex cameras
The Dahua technology is fully controlled and funded by Fu Liquan and his wife. Fu is the largest shareholder of this company with 34.18% shares estimated in 2020. Dahua technology is also partially funded by China Galaxy securities and Central Huijin Asset management with shares of 1.05% and 1.82%. (1)
Evolution of Lorex Product Offerings
The Lorex company had offered its products equipped with the latest technologies throughout the last two-and-a-half decade. It is the first company to offer many products in the market. Some of the best product offerings include: (2)
Popular 17-to-22-inch integrated monitors with a built-in recording system
Skype remote viewing tool
HD baby monitors with cloud recording
They are the first one in the market to launch Color night vision and 4K resolution security cameras. They have excellent features in their cameras including the compilation of 12 hours of footage into a minute-long video. The company plans to offer some new products lined with thermal technology in their product range.
Lorex introduced their EDGE+ Surveillance DVR and it has led the way. It is an excellent piece of security technology. It holds an excellent recording and resolution system of 640×480 and is compatible with PC, Android, and Apple devices. Lorex has also launched their security DVR with a 960H recording resolution followed by HD.
In 2015, Lorex also introduced its full 1080p security DVRs and NVRs. These devices are extremely user-friendly with easy remote connectivity and offer the highest level of detail and clarity.
Lorex has also launched an entirely new range of IP security cameras and 1080p MPX that is weatherproof and comes with infrared LED light technology. They help in the night vision scenarios and are helpful for security purposes in areas low in natural light.
Overall Lorex has a tremendous collection of the best security cameras, equipped with excellent specs and features.
Before we end, below are some other learning guides that you can check or bookmark for later reading. Until our next article! Thank you for reading!





References
(1) shareholder – https://www.thebalance.com/what-is-a-shareholder-5187208
(2) latest technologies – https://www.lifehack.org/articles/technology/15-new-technologies-that-will-become-mainstream-soon.html
Were Sorry This Was Not Helpful!
Let Us Improve This Article!
Please Tell Us How We Can Improve This Article.