Do you want to buy security cameras for your business or home but don't know where to start? If that's the case — you've come to the right place.
A long time ago, I was in the same position as you. I had no idea which reviews to trust or who to turn to for advice. I also didn't know which home security camera systems existed or which features I required.
I want to share this knowledge with you so that you don't feel overwhelmed the next time you go shopping. Without further ado, let's jump right in.
Quick Checklist of What To Look For
Video quality: Look for a high-resolution camera
Night vision: See footage even in low light conditions.
Field of view: Wide-field to cover a large area.
Storage: cloud storage or a microSD card to store footage in case of an incident.
Motion detection: alert you of any activity.
Two-way audio: communicate with anyone on the other end.
Compatibility: Compatible with Wi-Fi networks and any smart home devices.
Price: Fits a budget for your needs
Brand reputation: Ensure you are purchasing a reliable and high-quality product.
Professional monitoring: In case of an emergency or if you prefer to monitor your system yourself.
---
Types of Home Security Cameras Systems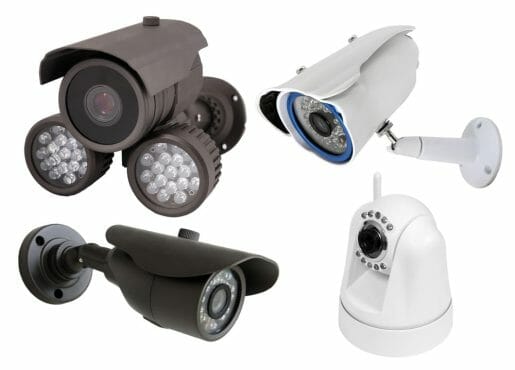 Before settling on any home security camera system, consider where and why you're installing it. For example, do you want to ward off thieves and burglars? Maybe you need it to monitor your kids or pets while you're away from home.
Answering such questions is a crucial step toward knowing what to look for when buying a home security camera system.
Indoor Cameras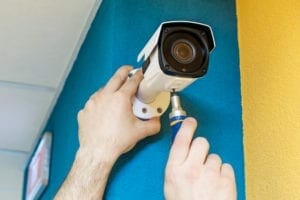 If monitoring the inside of your home or business is your top priority, you'll have to choose from four different types of indoor cameras:
General indoor cameras — Most general indoor cams are plug-and-play systems that you can install in minutes. They also usually come as wireless or hardwired systems. General indoor cameras have motion detection sensors, night vision, two-way audio, and smart notifications.
Nanny cams — These cameras come as hidden or exposed types and will help you keep an eye on your family members or the people working in your home. They're perfectly legal if you don't install them in private spaces like bathrooms.
Pet cams — If you want to know what your pets are up to while you're away at work, pet cams might be the best option. Some even come with unique features like laser lights and treat dispensers.
Baby monitors — Most baby monitors on the market right now have basic options like pan, tilt, and zoom, as well as audio. Nowadays, you can also buy those that can play lullabies or have humidity sensors.
Editor Sidenotes: Are you looking for an outdoor security camera that experts review and recommend? Here is our guide to the best outdoor wireless security camera with DVR.
Outdoor Cameras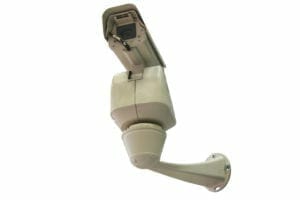 To secure the entire perimeter of your home or record any burglars or thieves, you need to get outdoor security cameras. Even though their purposes might seem straightforward, they also come with a wide variety of features and functions.
The three most common types of home security systems for the outdoors include:
General outdoor cameras — These will be your first defense against burglars. You can get them with different video resolutions, useful features, and weatherproof certifications. They usually have a much wider field of view than indoor cameras and help you capture your entire home.
Floodlight cameras — Floodlight cams have built-in motion sensors, and as soon as those go off, the cameras will flash a beam of light. You can adjust the sensitivity settings on most newer models so that pets or trees don't trigger them.
Video doorbell cams — If your packages haven't reached you, you might want to install a video doorbell cam. A smart doorbell will help protect your entryway, and the setup process is usually fairly easy. If your package is stolen, you'll have video evidence to show the police and help them catch whoever did it.
CCTV Cameras
If you're considering buying CCTV cameras, you need to know how they work and the best environment for them. By figuring out these things, you're one step closer to knowing what to look for in a home security system.
Bullet Cameras — Bullet cameras are wired and wireless and can even be underwater. What's more, they're usually weather-resistant and can withstand extreme conditions. Due to their unique shape and size, bullet cameras can easily blend into any environment. Also, they allow you to store footage on a PC, DVD, or VCR. However, since wireless bullet cameras have to connect to a Wi-Fi network, they can easily be hacked. Furthermore, most don't have an auto-rotate function and often experience transmission problems.
Dome Cameras

—

Similar to bullet cameras, dome models also feature a sleek design, and you can install them indoors and outdoors. They usually have durable covers and some protective casing on the lens, which are almost unbreakable. Dome cameras also have wide viewing angles and are tamper-proof. On the other hand, dome cameras can be more difficult to install than bullet models. Also, they might not have as many features as the previous type.
Pan, Tilt, and Zoom Cameras — For those with a large home or property, the pan, tilt, and zoom cameras have the viewing angle you need. Most of them have motion detection sensors that can automatically track movement. You can also set them up so they start recording or saving footage only when someone trips those sensors. Even though PTZ cams are mostly used in airports and retail stores, they usually don't have a high image quality. If you want to record in 720 p or higher, you might not want to go for these.
Box Cameras — Box cameras are traditional, rectangular-shaped models that can be installed indoors and outdoors. You can customize their lens or housing to fit your needs or weather conditions better. You can get a focal or fixed lens depending on your filming environment. However, just like PTZ cams, these also don't offer high-quality video resolution. So if you need to make out the faces of people around your home and property, you'd be better off with either bullet or dome cameras.
IP Cameras — Internet protocol (IP) cameras transmit digital signals over your home network. You can get them as wired, wire-free, and wireless camera options and watch the feed from multiple devices. Moreover, you can easily live-stream the footage on your phone, which usually has many different features. One thing to remember about IP cameras is that someone could easily hack into their feeds. Also, their in-video analytic software can sometimes fail for no apparent reason.
---
Wired, Wire-Free, and Wireless Cameras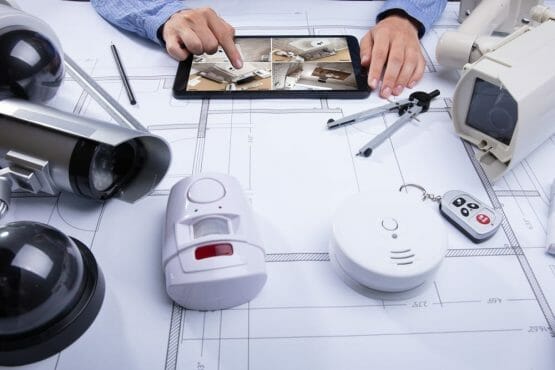 When buying a home security system, you must consider what kind of power source you want. You can choose between wired, wireless, and wire-free cameras.
Wireless systems need an electrical outlet, internet connection, and video transmission. They are sturdy, reliable, and perfect for a large home or property.
However, you need professional help installing them; they're susceptible to power outages.
On the other hand, most wireless camera systems come with rechargeable batteries and are fairly easy to install. Moreover, most are simple plug-and-play systems; you can easily put them up or take them down if you move.
I wouldn't recommend them for large homes or offices as you also need to buy a Wi-Fi extender. Adding this or an extension cord can seriously drive up the price of the entire system.
Wire-free cameras are similar to wireless ones, except they don't need a power cord. They aren't affected by power outages as they have rechargeable batteries.
What's more, wire-free cameras are extremely easy to install and usually feature a sleek design. However, using several features simultaneously can drain their batteries extremely fast.
DIY vs. Monitored
Most people I know are put off buying a home security system because they don't want to commit to a long contract with a company they don't trust. They don't want a video surveillance company to know everything in their homes; I certainly understand why.
However, you should know that nowadays, you can buy DIY camera systems that are usually extremely cheap and easy to install. Moreover, they don't require signing mile-long terms of service agreements.
Instead, with a DIY system, you control which features you want, what resolution you need, and when and how you receive smart notifications. On the flip side, when you get a notification that someone has tripped your motion sensors, you must call the police yourself.
So even though the DIY systems come with a long list of perks, they have a pretty big trade-off. I would recommend going DIY only if you have your phone with you at all times and can respond quickly to a possible intruder alert.
---
Home Security Camera System Features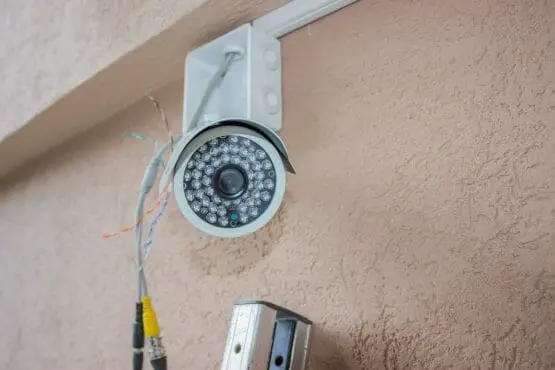 Before learning how to choose a security camera system for your home, you must consider which features are important.
Nowadays, companies are always trying to one-up each other, so they keep adding different bells and whistles to their home security camera systems. But not all of them might do exactly what you'd want them to.
Video Quality
For the next part of my security camera guide, I wanted to discuss why different video quality aspects are so important. In addition to high resolution, you must consider the frame rates and iris. These factors will determine if the perp on your property gets caught.
Resolution — Resolution is measured in the number of pixels an image has, and it's usually quoted as width x height. The most popular resolutions for video are 640×360, but the number can go as high as 1920×1080. Your intuition tells you that the higher the resolution, the better the security camera. While I can't argue with that, unless you have a wired system or a 12,000 mAh battery, it's probably not worth it. If you don't want to charge your batteries every two weeks, I recommend getting a camera with a 720p resolution. It's still clear enough to make out faces, but it won't affect your battery.
Frame Rates — Frame rate is the speed at which the images in a video are shown, and it's usually expressed as frames per second. Even though a higher rate will record a better quality video, it'll also take up more room in storage space. The minimum speed to capture video is 24fps, which TV shows and movies have used for ages. However, if you want to see more details in your footage, you could go up to 30 fps.
Iris
A camera iris controls how much light comes through your camera's lens. When the light hits your camera, the iris sends it to the image sensors, where it gets recorded and creates a video. You can usually pick between:
Fixed — With this one, you can't adjust the opening that lets the light in. A fixed iris only works in environments where the lighting is always the same.
Manual — By physically moving the iris, you can adjust the camera's opening and let more light in. However, unless you want to disassemble the entire system to change it, you should set it up while installing the cameras.
Auto — An auto iris will shift the opening on its own based on the amount of light it's receiving. Even though it's more expensive than the two previous types, it's usually crucial for outdoor cameras.
P — The "P" here stands for "precise" because this iris combines the functionality of the auto with your camera's software. Thus, it can create high-quality video and a wide viewing angle.
Security Camera Range and Field of View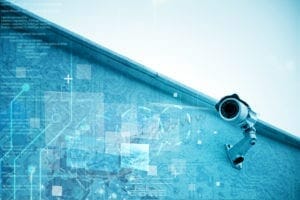 Another key part of your security camera specs is how wide the camera range or viewing angle is.
Now, if you're only buying an indoor security system, it doesn't need to be too wide. You can usually get away with an 80–100-degree field of view.
However, if you're installing it outdoors, the range needs to be much wider to see your entire property and home. You must look for security cameras with pan, tilt, and zoom capabilities or wide-angle lenses. There are also a lot of cameras that have a 360-degree field of view and can capture larger properties.
Also, it would be best to look for the distance the device claims to reach. For exterior use, anywhere between 65–100 ft should be far enough. But some companies now offer an extended view, so keep an eye out for that.
Video Storage
Different home video security systems can have all kinds of video storage options; you need to figure out which one works for you before buying a new one.
Hard Drive — Most wired systems save footage on hard drives that are usually built into your computer. Of course, if you have a higher resolution system, you can also get an external hard drive and amp up the storage space.
All hard drives are packaged with security systems that can be either digital or network video records:
DVR — This system connects to analog cameras using BNC connectors and a coaxial cable. You can power your cameras with one power supply each or use a multi-camera power source.
NVR — On the other hand, an NVR will connect to your cameras using an Ethernet cable. You can use it to power multiple cameras at the same time.
The main benefit of saving footage on a hard drive is that it doesn't need internet access. You can easily plug your phone or device and back up or retrieve the footage.
Also, unlike cloud storage, no one can hack your hard drive and alter or delete your footage.
Using a hard drive instead of cloud storage can also be cheaper. Even though most companies offer free storage at first, if you wanted to upgrade, you'd have to pay a monthly subscription fee. Remember that the fee could set you back a couple of hundred bucks.
On the other hand, buying a 5-terabyte hard drive would be a one-time purchase of around $100.
That being said, the one huge drawback hard drives face is that they're susceptible to physical threats. They can easily be stolen, misplaced, or damaged by fire and water.
Memory Card
In addition to cloud storage, some companies might provide you with built-in memory cards. They work similarly to hard drives, so you'd always have a physical copy of the footage from your home security camera system.
However, they have much less storage space than hard drives and cloud storage. You must take them out every time they fill up and replace them with new, empty ones.
So even though memory cards cost less than hard drives, taking them out every few weeks can be a real hassle. Moreover, they're also susceptible to physical damage, and you could easily lose them.
Security camera systems often use microSD cards to store recorded footage. Here is a list of common sizes of microSD cards:
2 GB
4 GB
8 GB
16 GB
32 GB
64 GB
128 GB
256 GB
512 GB
1 TB
Cloud Storage
Most wireless and wire-free cams connect to your Wi-Fi network and save footage to the cloud. Depending on how much storage you need, most companies let you upgrade your storage for a monthly fee.
What's more, you can access the videos on your cloud no matter where you are, as long as you have an internet connection. You can even live-stream footage and see what's going on in your home at all times.
Unlike memory cards or hard drives, your videos will be safe from physical harm. But as I mentioned earlier, there is a chance that someone could hack into the feed and tamper with your footage.
Fortunately, most reputable companies nowadays also offer encryption features with their storage. So by paying a couple of extra bucks every month, you don't have to worry about someone deleting or changing your clips.
Motion Detection Sensors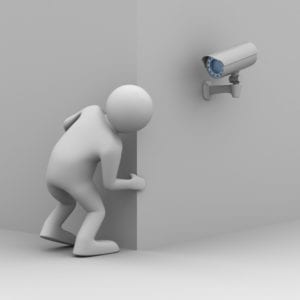 One of the most important features all home security camera systems should have is motion detection sensors. As soon as someone trips your sensors, the system should send instant alerts to your smartphone or email address.
If you don't want to keep recording all day long, you can set up your system to start recording when it detects motion. It can also begin blasting a high-pitched alarm as soon as it detects something. So if you have wireless cameras or a live streaming feature, you can immediately watch the clips on your browser or app.
However, one of the customers' biggest complaints about their motion detection sensors is that they're overly sensitive. They will pick up on dogs and trees swaying in the distance and send you a smart notification every time. Many people turn off this feature, which is a potential safety risk.
Luckily, as products keep evolving, companies are starting to include features like smart motion zones and sensitivity options. With these, you'll be able to control exactly what you see and when you see it.
Night Vision
Some automated home security systems will also have a night vision feature and IR sensors. Even though cameras that don't have it will keep recording during the night, the image quality will be extremely poor.
In fact, in most instances, you won't be able to make anything going around in your home. So if you want to keep your image quality and resolution in low-light environments, you need a product that has night vision.
Two main types of night vision technology are used in security cameras: infrared (IR) and thermal.
Infrared (IR) night vision: IR night vision uses invisible infrared light to illuminate the scene and capture footage in low light conditions. IR cameras have built-in IR LEDs that emit this light, allowing the camera to see in complete darkness.
Thermal night vision: Thermal night vision uses heat signatures to detect objects and capture footage in low-light conditions. These cameras can see in complete darkness and are not affected by ambient light or shadows. Thermal cameras are more expensive than IR cameras, but they offer a higher level of accuracy and are less prone to false alarms.
Remote Viewing and Live Streaming
I also wanted to include live streaming as part of my home security guide since it's, in my opinion, one of the most important security camera options.
If you're not home often but need to see what your kids or pets are up to, live streaming is the only way you can do it.
Keep in mind that live streaming all day will eat up a lot of your battery and fill your storage pretty fast. So I recommend using it if you have a wired home security camera system or when necessary.
The App
When asking yourself what security system you should get, you must never make your final decision before testing and reviewing its app.
With the system's app, you can control your smart notifications, set up motion zones, and rewatch footage.
Unfortunately, even the best video surveillance company can make an app that's not up to par. It'll crash often, or you won't be able to use all of the features, and your home security camera system can easily become almost useless.
That's why it's key that you check different reviews of the app before you buy any system. See what other customers say about it and how it works for them.
List of some common features found in security camera system apps:
Live streaming: Allows you to view live footage from your security cameras in real time.
Motion detection: Sends an alert to your smartphone or tablet when your security cameras detect motion.
Two-way audio: Allows you to communicate with anyone on the other end of the camera using your smartphone or tablet as a microphone and speaker.
Stored footage: Gives you access to stored footage from your security cameras, often with the ability to search by date and time.
Customizable settings: Allows you to adjust settings such as motion sensitivity, recording schedules, and notification preferences.
Compatible with smart home devices: Some security camera system apps are compatible with other smart home devices, such as smart locks and smart thermostats, allowing you to control multiple devices from a single app.
Remote access: Allows you to view and control your security cameras from anywhere with an internet connection.
Multiple users: Some apps allow multiple users to access and control the security camera system, making it easier to share monitoring responsibilities with family members or roommates.
---
How to Choose a Home Security System — Other Things to Consider
If you want to take advantage of every feature that security cameras offer, you need to consider other factors, like installation and durability.
Installation
Most wire-free and wireless cameras are fairly easy to install and come as plug-and-play systems. They usually come with magnetic mounts that you can set up yourself. What's more, they don't require any hardwiring or drilling.
On the other hand, a wired home security camera system is more difficult to install, and you'd need to call a professional to do the job. By doing so, the cost of your entire system would increase, and you might not be able to afford some extra features.
Connectivity
Again, most wireless security systems usually rely on a Wi-Fi network to work, and you don't need to plug them into an outlet. Also, your footage gets sent to a cloud, where you can watch it anytime. You can even share access with others using your app or allow them to live-stream videos.
Durability
If you want to install your home security camera outdoors, it's key to be weatherproof. That said, the companies selling this type of equipment should have IP-65 or IP-66 certification. That means your cameras can withstand harsh weather conditions and extreme temperature changes.
---
The Home Security Camera System Company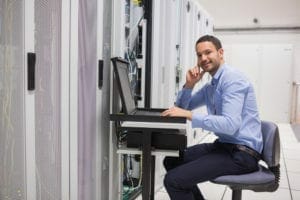 Before you commit to signing a long contract with a company you know nothing about, you need to do some research on them. To start, check their previous track record and look at the customer reviews on their websites and other marketplaces.
You should also contact the company before buying any product from them. By doing so, you can see if they have any special deals or offers.
Customer Support
Another great way to learn about a security company is by contacting customer support. Since many companies outsource these services to other countries and companies, they might not always be up to par with your standards.
As most companies also have live chats on their websites, you can send them a few questions and see how quickly they respond.
---
Wrapping Up
I hope you've enjoyed my home security camera system buying guide. If you have, please consider leaving a like or comment down below!
This guide entails information about security cameras that you might not find anywhere else online.
As you can see, understanding security cameras and how they work can save you a lot of money and time. In addition to the camera type, pay attention to the image quality, power source, smart notifications, and storage.
Also, when thinking about what to look for in a security camera, consider your priorities, desires, and environment.
If you only want to install the home security camera outside, check for IP certification and a wide viewing range. However, if you want to put it indoors, look for the two-way audio features and motion detection sensors.
Lastly, if you're getting a monitored home security system, make sure you know who your provider is. Select a contract and terms that work best for you, your family, and your home without making any compromises.
Were Sorry This Was Not Helpful!
Let Us Improve This Article!
Please Tell Us How We Can Improve This Article.