Vivint smart home is a security system that allows you to keep track of what's going on in your home. Vivint security systems consist of various smart features, including smart deter on Vivint, which is a motion alert sound that will notify you of any activity that occurs in your home, whether someone is or is not around. When an action is detected or the alarm is activated, Vivint cameras will automatically begin recording.
So if you are looking for additional home security, you have come to the right place!
What Does Deter Mean on Vivint Security Systems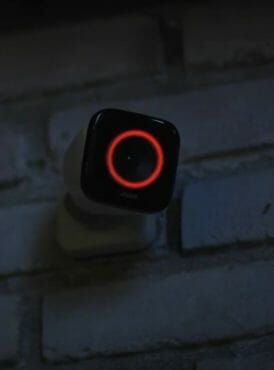 Deter on Vivint refers to a small motion-activated alarm that alerts visitors that they are being monitored on your porch or in front of your home. The Doorbell Camera Pro does not just detect but also protects your packages. If you have been regularly shopping online, you may have been a victim of porch pirates. These are the people who steal packages from someone else's porch.
The Vivint Smart Home security system has a collection of products that work together to keep your home safe and secure. Various features make up deter on Vivint. One of those is the ability to deter someone or something near your doorstep.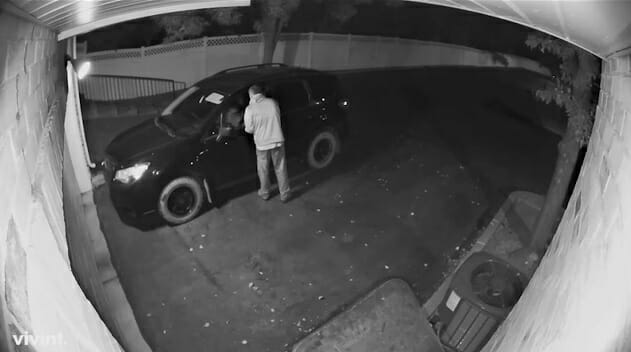 With the Vivint Doorbell Camera Pro's unique Deter feature, you can stop the stealing plan of the porch pirates.
What Is Deter On Vivint – Deep Dive
Smart Deter on Vivint will notify you when someone is on your doorstep. The Vivint camera also tells the possible thief that they have been recorded, which is an effective way of keeping your package safe because no thief wants visual evidence of their crime.
The Deter on Vivint activates the camera's LED light ring and the Vivint alarm will play a sound deterrent through the 65 dB speaker if anyone approaches your delivery. This alerts the potential thief to their presence and prompts them to look up, resulting in a snap of their face being caught on camera.
In addition, to deter Vivint, the time a person spends on your property is also tracked by the Vivint Outdoor Camera Pro with this "deter" feature. When you view the footage back, you can see everything from beginning to end so that you can follow the complete sequence of events.
Turning Smart Deter on Vivint ON/OFF
Toggling the smart deter on Vivint is very easy using the Vivint app. This is how:
Tap the Camera at the bottom of the screen after opening the app.
In the upper right corner of the Doorbell Camera Pro feed, select Deter Off/On.
Choose a time when you want Smart Deter to be active (if it is on) by tapping Turn deter On. To turn it off, just directly tap Turn Deter Off.
Smart deter on Vivint is now on/off.
What You Need To Know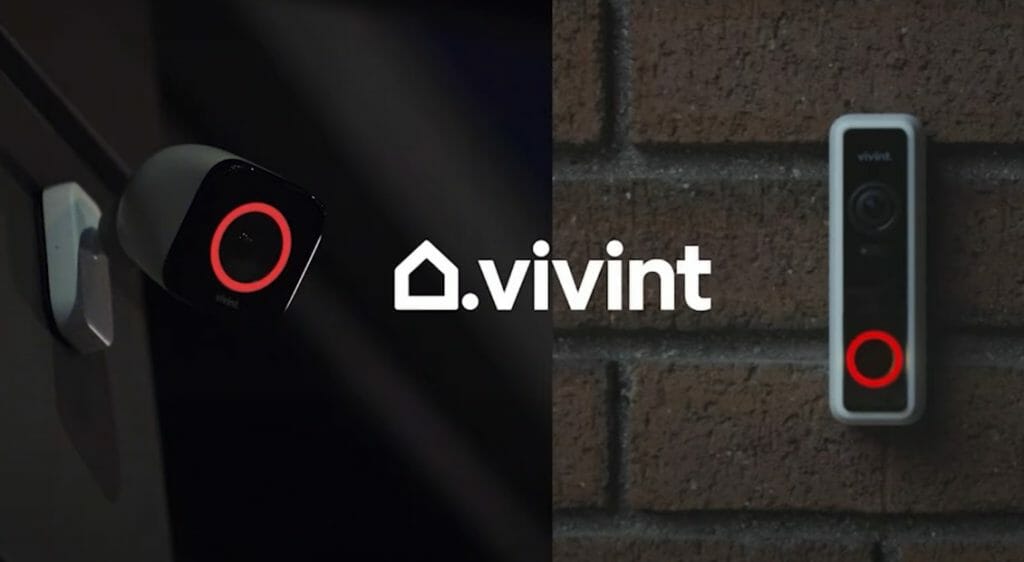 The Vivint camera also has a 140-degree field of view, night vision, and a 4K HDR sensor that delivers up to 1080p HDR live stream and recording, even when zoomed in without compromising on detail. You can see clear faces, license plates, and other important information from your mobile device. Your Vivint Smart Home app also gives you access to your documented Vivint video footage that you may share with your neighbors and police enforcement whenever needed. (1)
Aside from the Smart Deter on Vivint feature, additional features of Vivint security systems include:
Detection Zone Customization allows you to configure the camera's monitoring areas and the detecting sensitivity level with a few clicks.
Audio-Video Enabled aside from connecting your doorbell camera to your WiFi, you may also connect it to Vivint's home control panel, which then connects to your router. This feature will allow you to see and speak with your visitors from anywhere in the house using your smart devices or your control panel. You can also see thumbnails of each activity and select any of them to play the Vivint video in a larger window.
Receive Important Notifications
Notifications of Packages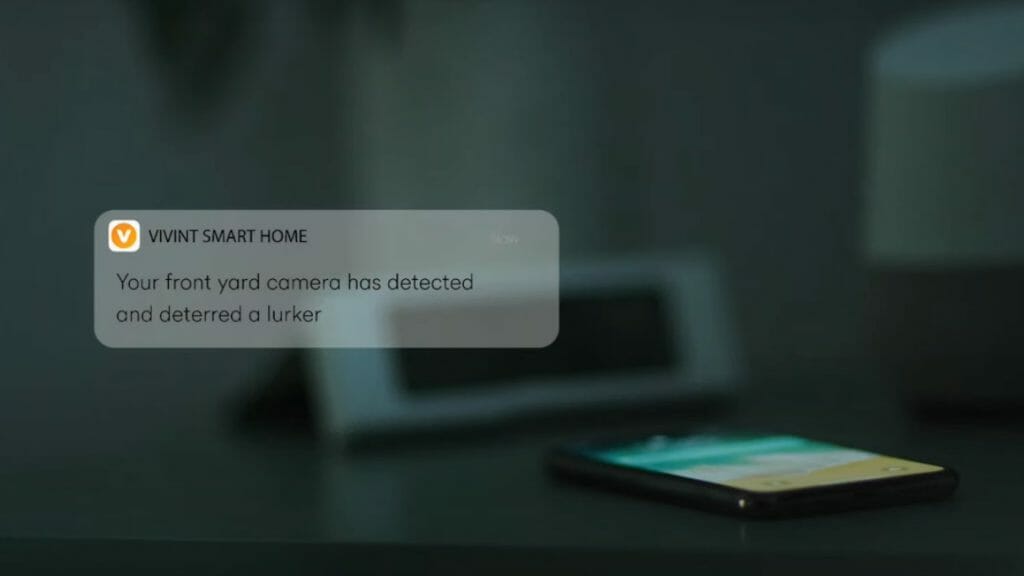 The Vivint doorbell camera has a Smart Recognition feature to distinguish between someone passing by and someone delivering a package. This is one of the best features of the Vivint Doorbell Camera Pro. When a parcel is delivered, it will automatically send you a notification. This feature is an addition to its motion sensors that send you "person detected" Vivint alarms.
Integrate Using Your Smart Lock
The Doorbell Camera Pro interacts with your smart lock as a part of your Vivint system. This will allow you to press a button at the bottom of the display to open up the security system's user interface, where you can remotely lock and unlock your door for trusted people. With this, you can also activate or deactivate the system using Vivint smart devices when you're alerted of a package arriving at your door or when you're watching a live broadcast from the doorbell.
Vivint Installation
Vivint's smart home products, such as the Doorbell Camera Pro, come with professional installation from their Smart Home Pro team. Their expertise will ensure everything runs well and explain how to make the most of your camera's features. As part of a smart home security system, the Doorbell Camera Pro will ensure that all of your other smart home devices effortlessly work together.
Vivint: Your Smart Home
The smart deter feature on Vivint doorbell cameras is an effective security solution for your house that can give various benefits, especially when you are away from your house while expecting a package. Integrating it with other smart home technology will add security benefits for a better smart home experience. May it be for your convenience of receiving a package or the capability to deter, detect, and avoid possible crimes on your property. (2)
Investing in a smart home is expensive, but the protection it gives will surely outweigh the cost in the long run.
Vivint's Package Security
Your door is the most vulnerable part of your home. The majority of doorbell cameras on the market will alert you when someone has been detected. With the deter on Vivint feature, you have nothing to worry about because it will not fail you!
The Doorbell Camera Pro goes beyond in terms of package and human detection. We are not just talking about the deter on Vivint feature, but it also has various features to provide you with the clearest view possible while keeping you connected to your home. So, not being at home for the arrival of your package is not a problem with Vivint Security Systems. With a few clicks, you can have the convenience of home deliveries with the Vivint Doorbell Camera Pro!
Here's an additional guide for you on what to look for when buying a home security camera system.





References
(1) police enforcement – https://www.britannica.com/topic/police
(2) smart home technology – https://time.com/5634791/smart-homes-future/
Were Sorry This Was Not Helpful!
Let Us Improve This Article!
Please Tell Us How We Can Improve This Article.