The best feature of the Ring Doorbell is that it takes real-time video of visitors coming to your home and allows you to save that video for later viewing, but what if you don't want to pay for a subscription?
There are other ways in which you can use the Ring without the ring subscription plan.
Generally, Ring does not give free recordings; you must pay a monthly ring subscription to view and share recordings. But, in this article, we will show you some different methods to save ring doorbell videos.
Quick Summary On How To Save a Ring Doorbell Video Without a Subscription
Record Live View Using Screen Capture Software
Use Ring-Client-API
Use Hassio
The best way to save a video with the ring doorbell without a subscription is to use screen capture software or record locally. We will cover these methods in depth below.
Getting Started
First of all, there are six different types of ring cameras with high-end features. All the ring doorbell camera models do not have free recording options and save videos only on a ring subscription plan.
Method 1 – Record Live View Using Screen Capture Software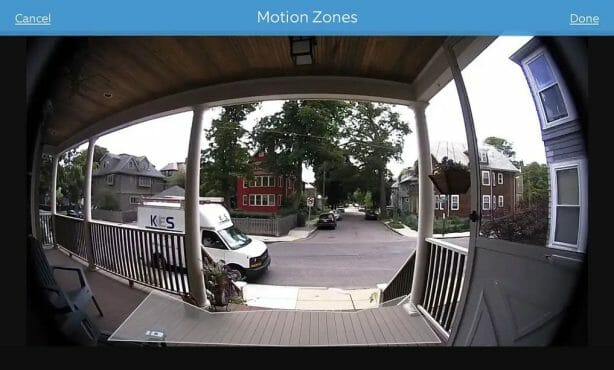 On some mobile phones, you can use the screen recording function while using the ring app. It becomes easier to record videos. Firstly, go to the ring app and turn on the live watch option on your phone. After that, you can use your phone's screen capture function to record the live footage.
Some smartphones may not have this function. To be specific, some phones can not turn on the screen recording function if particular apps are used. If this is the case with you, go to the play or app store and download a screen recording app.
After that, watch the live view and start the screen recording to store the ring video without a subscription.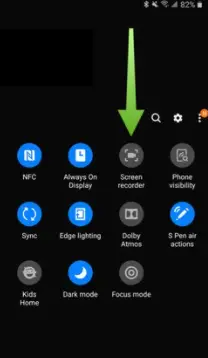 The above method is the simplest way to store ring videos because you do not need to learn coding or programming. Keep in mind that Ring often updates its software to prevent free recording. Also, your ring account might get temporarily suspended if the company notices you are recording free footage.
Method 2 – Technical Methods To Record Ring Doorbell Footage Locally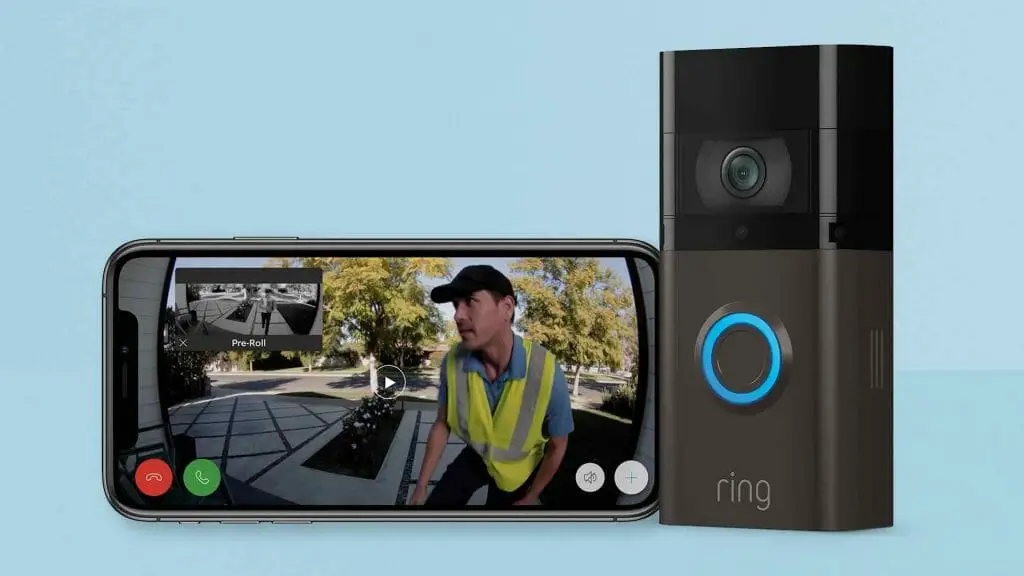 The ring camera is a wireless system; its function is to record the footage happening in its field of view. After that, it will send the recorded video to your wifi router (internet router). From there, the footage is stored in the ring cloud storage servers. In this situation, you require a computer program that can easily be programmed between the wifi router and the ring device. (1)
The program will regulate the recorded videos and will assist you. You can launch the program at the router level as well. It will record the videos even before the ring servers. In the tech world, the computer program which is present between the sender and receiver is known as a "Man In Middle Attack." However, keep in mind that it is not easy to work with it.
Another thing to remember while setting up this program is that you are violating the ring user terms and policies. Your ring account can be suspended if the company knows you are saving the video recordings using these methods. Sometimes, Ring will completely close your account to save the videos without a subscription.
Most of these next steps would only make sense to an extremely tech-savvy person or a developer, so we recommend you stick with our first method.
Firstly, you must discover the traffic (packets) associated with the video doorbell to record those packets. After recognizing and recording them, you should know how to convert traffic into video recordings so they can be viewed and saved.
All these depend on the assumption that video ring doorbell traffic is unencrypted. Remember that there is no guarantee that those two procedures will work every time.
The Ring Client API is an unauthorized typescript for the Ring API. It gives you access to the live stream API. With the help of this, you can go through a few technically strong scripts. The scripts will support you in recording the live video. Furthermore, it can also store ring videos locally. (2)
Hassio Home Assistance is a ring integration system that facilitates stickup cameras and doorbells. It saves the videos recorded by the ring doorbell using the downloader. Although, you'd first have to enable the downloader integration in the configuration to get the ball rolling. There are also various other functions associated with Hassio, the benefits of which can be reaped once you enable the system.
Saving the Ring doorbell's recorded video without a subscription can be tricky, especially if you have trouble figuring out how the software behind this tech works. The company is also quite strict and constantly watches out for people trying to avoid paying up.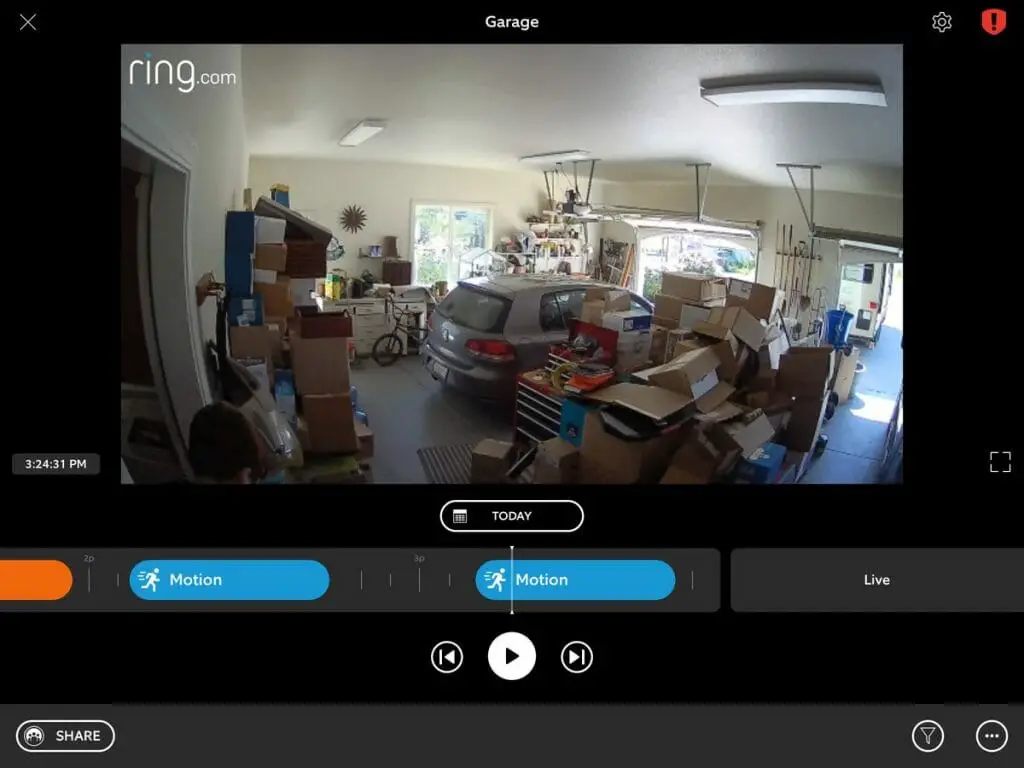 FAQ – Frequently Asked Questions
Is the Paid Ring Protect Plan Worth It?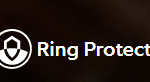 Yes, the video doorbell ring protection plan is worth the money. The Paid Ring Protect Plan is a service that protects the Ring for up to 12 months against damage, loss, or theft. It offers 60-day video history along with lifetime theft protection. The plan includes a free sizing kit and lifetime resizing services. It allows you to extend the product warranty period and also offers discounts.  
The plan includes a 3-day turnaround time for repairs and complimentary shipping. Besides that, it includes many features such as motion trigger alerts, two-way talk, snapshot capture, and real-time live stream, and it lets you store and share the ring video footage. 
How Long Do Ring Doorbell Save Videos on the Free Plan?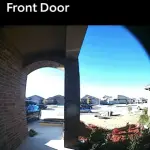 The basic Ring Plan would cost you around $30 per year.
Before you get billed for the services, you can test the waters by enjoying the 30-day free trial offered by the platform, during which you can save as many videos as you like from your live feed for free.
After the free trial expiry, you'd have to purchase any of the plans, or you would no longer be able to save the videos. The basic plan allows you to save video recordings for 30-60 days.
You can skip paying this substantial price if you use the app without a subscription, at the cost of giving up some of the privileges the platform offers, including the right to save the video for later viewing. However, some users have been using a hack that involves screen recording during the live view without paying a penny. This is easily possible on some phones. Although, bear in mind that if Ring gets wind of this sneaky hack, your Ring Account could get suspended, so proceed at your peril. 
What Does The Ring Cloud Storage Cost?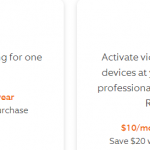 As of now, ring doorbell models have three cloud storage plans. They are the Free Plan, Basic Plan, and the Plus Plan. You can enjoy the benefits of the free plan for about 30 days; after that, you need to choose any two-ring subscription plan. The basic plan price is about $3 per month and $30 per year. The plus plan offers many features and benefits, costing $10 per month and $100 per year. 
What happens if I don't subscribe to the Ring Protect Plan?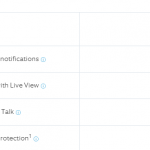 Without the ring doorbell subscription, the ring doorbell camera works like a typical security camera that alerts you when there is movement and lets you see live footage. 
You can not save and share the videos if you do not use the subscription.
Besides that, you can not get the 60-day history of the video recordings. Other features, such as people-only mode, snapshot capture, and product warranty extension, are not accessible if you do not have a ring doorbell subscription. 
Are Ring doorbells always recording?
No, the ring doorbell camera does not record 24/7. This video camera will capture and record when it detects movement. However, this camera offers 24/7 surveillance and immediately records a 20 to 60-second video when there is motion. After capturing a short video, it will take screenshots every 3 minutes to one hour (based on your settings, it varies). 
Are Ring Doorbell recordings free? 
No. The ring doorbell recording is not free but comes with a free plan of 30 days. This free trial lets you watch, save, and share video footage. You must pay for the ring subscription plan if you want to use those benefits even after the free plan is over. 
Can You Record from Ring Doorbell Without a Subscription?
Yes, it is possible to record video doorbell ring footage without the ring doorbell subscription. If you are familiar with technical programs, many scripts and programs allow you to store the ring doorbell recording. Also, you can try any of the above methods to save the video doorbell footage.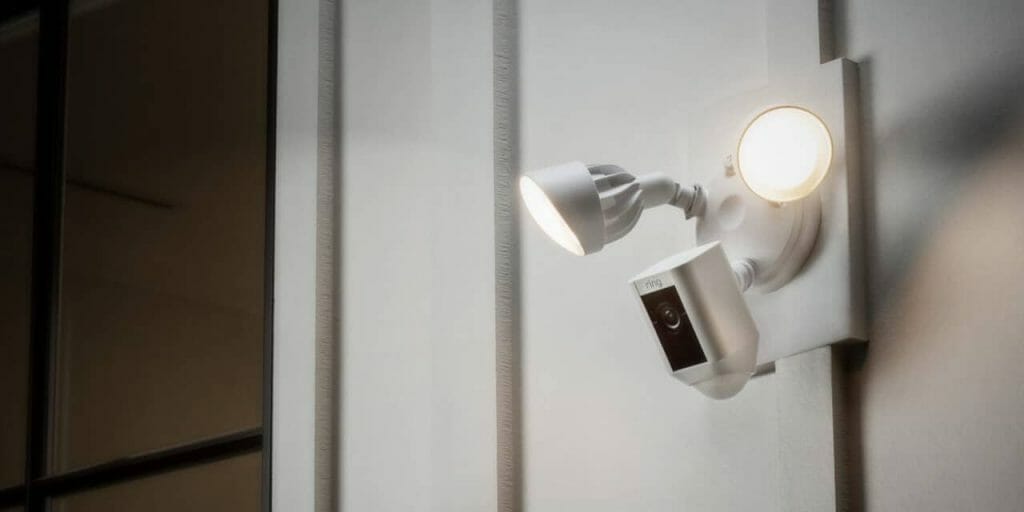 Advantages of the Ring Video Doorbell
There are numerous advantages of using a ring video doorbell.
Some of the benefits that people gain from using a Ring video doorbell include the following:
It is safer because you have the power to see who's at your door.
You can take photos and videos of visitors with it.
You can share these moments with friends, family members, or social media sites.
Also, it is an affordable and cost-effective security system. The ring video doorbell has one of the widest ranges of features. It provides two-way audio and video recording and has an alarm feature that sends notifications when motion is detected.
With live streaming, this device can also be used as an indoor security camera.
Ring video doorbells also have an app that makes it easy to monitor your property from anywhere in the world. The app is compatible with smartphones and lets you access the camera anytime.
Besides, it works with various other systems, such as Mac OS, Android, and iOS.
The ring video doorbell is also compatible with smart home integrations such as Amazon Alexa, Amazon echo show, and more.
When the doorbell rings, you do not have to go to the door to check who the visitor is. The ring video doorbell lets you see visitors from your mobile phone.



References:
(1) internet router – https://us.norton.com/internetsecurity-iot-smarter-home-what-is-router.html
(2) API – https://www.redhat.com/en/topics/api/what-are-application-programming-interfaces
Were Sorry This Was Not Helpful!
Let Us Improve This Article!
Please Tell Us How We Can Improve This Article.