Last update on 2023-09-13 / Affiliate links / Ratings / Images from Amazon Product Advertising API
Written By: John Fox | Security expert / Locksmith 30 Years Experience
04.08.2022
Nowadays, with the increasing rate of theft and burglary, security has become a significant concern. That is why home security cameras are becoming a pivotal investment for protecting your smart home. Due to the advancement of technology, getting a security system is not an expensive task. There are plenty of options in the market to choose from with features like two-way communication, HD video quality, motion detection, night vision, and cloud storage. With that many excellent options, it becomes complicated to pick one.
To aid you, we will compare the two bestselling home security systems; Blink and Ring. Both of these home security systems are top rankings in their field. Both of these companies are Amazon Owned. We compared them based on features, installation process, video quality, and cost. We prefer the Ring, and if you go through this post till the end, you will surely know why we prefer it!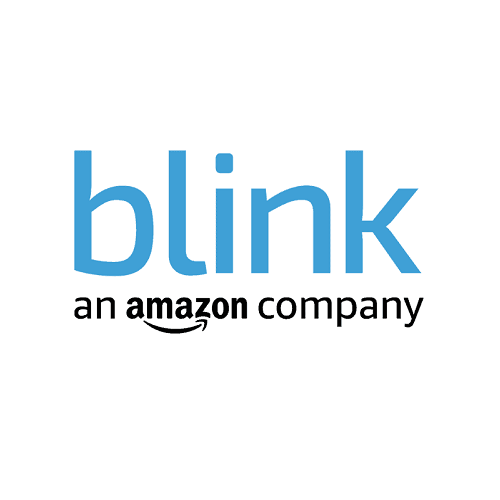 BLink
Blink mini is a compact indoor plug-in home security camera that comes with a long-lasting battery life of 2 years and with the additional feature of night vision and motion detection sensors. With Blink mini, you'll also be able to get free cloud storage. Blink Mini sets up merely in minutes; you have to plug the camera, connect to your household wifi and add it to the Blink Home Monitor App.
CHECK LATEST PRICE
Blink indoor is a wireless security camera that comes with two-way talk and gives clear and sharp footage with its 1080p HD resolution. With the Blink Home Monitor app, you can get customizable motion alerts on your phone. Blink Indoor camera is Alexa compatible, so you can watch live footage or view the recorded footage by just using your voice.
Blink Outdoor is a security camera that has a versatile mount bracket that comes in handy to plug the camera on a wall or place it on a flat surface. With the feature of live view, you can watch over your house from anywhere on your mobile phone. Blink outdoor provides you with free cloud storage too.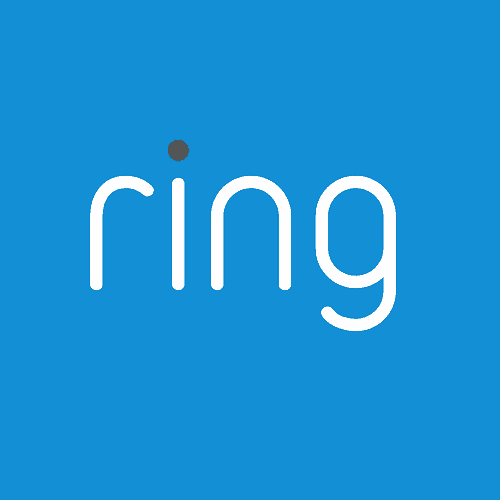 Ring
Ring Video Doorbell is a wireless security camera that allows you to speak, see and hear the visitors at your door from anywhere and anytime. This feature is great because you get alerts when any visitors press the doorbell or even when they trigger the motion detection sensors. Ring video doorbell helps you to achieve extra home security by its video doorbell feature.
CHECK LATEST PRICE
Ring indoor camera is a compact plug-in security camera that can help you to keep an eye out on your kids or pets from anywhere on your mobile phone. Its two-way talk feature makes it possible to communicate with them. Ring indoor camera is compatible with Alexa, and this feature will aid you to do hands-free monitoring from your house. It is also compatible with Echo spot or Echo show, so you can still talk, see and hear through the camera.

Ring floodlight security camera offers two motion-activated ultra-bright floodlights to enhance home security. This also comes with the feature of the remote-activated siren, which can help you to activate the siren from anywhere via your mobile phone or PC, or tablet.
Amazon.com price as of 10/08/2021 at 3:14 p.m. (MT). Read full disclaimer. Offers and availability subject to change.
Blink and Ring Features & Specifications
When you choose any home security system, the main thing you should focus on is its features. This will help you to understand what you are exactly getting. Both Blink and Ring have various types of camera systems, and their features vary from product to product. So let's see what features you'll get with these products:
Blink's Features & Specifications
Indoor/Outdoor Cameras
You can keep an eye on your kids or pets while simultaneously keeping an eye out on the outside of your home. The new blink outdoor camera is weather-resistant so, it will protect you in any climatic situation.
Motion Detection
Another great feature of Blink security cameras is they come with an in-built motion sensor. They start to record when they detect any motion that helps to saves up a lot of cloud storage.
Battery Life
Blink cameras are battery-powered. All of Blink's products come with 2-year battery life. Though battery life highly depends upon the usage still, they will be able to cross the 2-year mark. (1)
1080p HD Resolution 
The Blink cameras record in 1080p HD resolution, which gives clear and crisp footage, even in the night time.
DIY Installation 
Even if you don't have any handiness skills, you can still install the Blink camera in minutes. There is no drilling and wiring for setting up the cameras, you only need two screws and a few instructions, and you are good to go.
Multiple Camera Capacity
Blink camera security system has the capacity for multiple cameras. It can link up to ten cameras to a single hub, which can be helpful when you have a big house.
Ring's Features & Specifications
Indoor/Outdoor Cameras
Ring security camera system has devices for both indoor and outdoor protection. The outdoor ring cameras are made to withstand harsh weather conditions. (2)
Entry Sensors
Another great feature of the Ring camera system is the entry sensors. This feature is quite useful; suppose someone tries to break into your house, then the alarm system will immediately start ringing. It will also alert you through the ring app.
Home Automation
Ring security camera systems provide few home automation offers. From this feature, you'll be able to control the lighting and the security system via your mobile phone from any location. Also, all ring camera works with Alexa. (3)
Environmental Threat Detection
The Ring's cameras have environmental threat detection, which is great because it can easily detect fire, floods, and more. It will also send you an alert to your mobile phone even if you are not at home.
Doorbell Cameras
Ring's video doorbell camera captures the real-time, live footage of your front door. The Ring protects the home against theft or burglary via this feature with 1080p HD, night vision, and two-way audio.
Spotlight and Floodlight Cam
Ring spotlight cam and floodlight cam are great to have because it actively deters potential intruders. These are motion-triggered spotlight cam with bright lights.
Similarities: Blink and Ring
Being the top-ranking security systems and being owned by Amazon, Both Blink and Ring have a few similarities. So let's have a look at the similarities between Ring and Blink.
HD Video Resolution
Both Blink and Ring have an HD resolution for videos, which helps in capturing clear and crisp footage. Both Blink and ring devices offer 1080p HD resolution.
Wireless
Both camera setups are wireless. That means they do not need a professional for installment and also no need to drill countless holes into the walls. Another great thing is that Both take only a few minutes to get installed and are battery-powered devices.
Two-Way Talk
This is a great feature that both Blink and Ring provide. With these features, you can speak with guests, which gives extra protection and are convenient too.
Night Vision
Night vision is an essential feature to have, and both blink and ring cameras offer this. Also, for an outdoor camera, a night vision feature is a must.
Affordability
Both Blink and ring cameras are affordable without any hidden cost. They also do not require any long-term contract or costly installation. Both of them also provide DIY installation.
Indoor and Outdoor Cameras
Both Blink and Ring offer cameras for indoor and outdoor. Those cameras are made to withstand harsh weather conditions. Even it shines, or rains, both Blink and rings outdoor cameras will monitor your home.
Warranties and Guarantees
Both Ring and Blink cameras have one year warranty for covering any defects and repairs. If your device has any defects, then Blink will replace or repair the camera. On the other hand, if your ring device is unavailable, they will give you a similar product.
Differences: Blink and Ring
Even though Blink and Ring have several similarities, they also have severe differences that make them different from each other. You'll want to check out these differences before you decide to buy any product.
Camera Options
Blink provides only a handful of options to choose from, while the Ring provides a wider range of products like indoor cameras, outdoor cameras, spotlight cam, floodlight cam, and doorbell camera. Having a wider range of products matters because then you can select a device based on your needs and budget.
Field of Vision
Field of vision is important as it provides a wider range for capturing the video. Ring devices provide a 160-degree field of vision, while the Blink provides only a 110-degree field of vision.
Reputation
Ring is a big household name, while Blink is relatively searching for its place in the security system market. Both of them have great devices, but the Ring has proved its worthiness over the years.
Intrusion Protection
Ring offers the ring alarm home security system, which covers you with more protection. It comes with motion sensors, doorbell cams, a Z-wave hub, door and window sensors, including a built-in siren. While the blink cameras don't provide any of these features.
Professional Monitoring System
Ring provides 24/7 professional monitoring. If someone broke into your house, the professional monitoring system would send a police team to your home. Unfortunately, Blink does not provide any kind of professional monitoring.
Home Automation
Even though both blink and ring work with Alexa, Ring provides more options in home automation like being able to control the whole security system and lighting of your entire home with just your mobile phone.
Installation
Both Blink and Ring provide DIY installation with step-to-step guides, and they are pretty easy to install. But blink only offers DIY installation, while Ring offers not only DIY installation but also professional installation through Amazon.
Storage
Both Blink and Ring provide cloud storage. But Blink offers cloud storage for free, while Ring charges you $3 per month for cloud storage.
Environmental Threat Detection
Ring cameras have a feature of environmental threat detection that will detect if there are any fires, floods, and more. It will also be sent you an alert on your mobile phone even when you are not at home. But sadly, Blink does not provide these features.
Blink vs. Ring – Key Takeaways from our Testing
The Ring provides entire home security cameras, including entry detectors, doorbell cameras, spotlight cams, floodlight cams, home automation, and many more
While Blink is only a camera-based home safety system, and it only comes with motion detection sensors.
Both these camera systems are well-designed and offer a variety of sleek devices, and they have a long battery life of 2 years.
The Ring gives an extra layer of security to your house; on the other hand, Blink provides a basic surveillance process
The Ring offers a 24/7 professional monitoring feature, while Blink doesn't provide us with any type of professional monitoring features
The Ring serves with numerous types of sensors like entry, environmental threat, and motion detectors, Whereas Blink serves only motion detection sensors.
Blink vs. Ring Key Features
Which is Better, Blink or Ring?
If you're looking for an affordable, HD resolution and long-lasting camera-based security system, We hope this comparison of Blink vs. Ring has cleared up many questions from your mind and has helped you to choose between these two security systems. Home security systems vary a lot in respect to design, technology, and pricing.
You have to keep many things in mind before buying any security system, such as pricing, features, battery life, warranties, and guarantees. Also, you need to make sure how many cameras you will need, whether 24/7 professional monitoring is required, or you want to have the automation features.
By checking up with your requirement, you can easily check which among Blink and Ring is suitable for you. We tested both Ring and Blink cameras for some days and have found some intriguing similarities between both of them.
Considering all the factors, we recommend the Ring Security System. Ring devices provide a wider range of devices and features than blink devices. You can cover your whole house with an extra layer of protection by using the ring security system. The company offers 24/7 professional monitoring with home automation and entry sensors.
However, if you're looking for an affordable camera security system, then you should go with Blink. Blink cameras offer basic security with High definition resolution footage and won't require professional monitoring.
Here are other reviews of security cameras that you can also check; Best Battery Powered Security Camera, Cellular Security Camera, Best Night Vision Security Cameras. And we also have a detailed review for Eufycam 2 camera, you may click here. We hope these guides will help you as they may fit your needs.
---
References
(1) security camera – https://www.usnews.com/360-reviews/security-cameras/how-do-security-cameras-work
(2) Blink – https://blinkforhome.com/
(3) Ring – https://ring.com/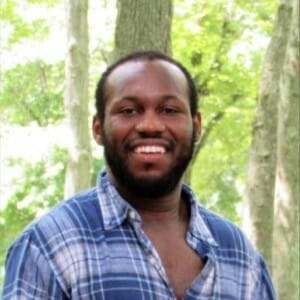 Written by
John Fox
Senior Writer & Director
John Fox has been working as a security consultant for over 20 years. During his time in the industry, he's learned about what it takes to ensure your home and family are always safe. With Safe Now, he's tried to take those two decades of experience and share it with others. His goal now is to help others figure out how to make the right choices for their businesses and families.