Arlo Geofencing alerts you whenever someone or something enters a pre-defined area of your property. It gives you security even if you forget to turn your cameras on as you leave. Arlo geofencing technology may be used to create timetables for resumes and control security cameras and motion sensors. 
However, despite all these excellent factors that Arlo Geofencing can provide, you must be frustrated looking for ways to install it. Well, here, I will share with you more information and tips on what is Arlo Geofencing and how to set it up.
Geofencing: What Is It?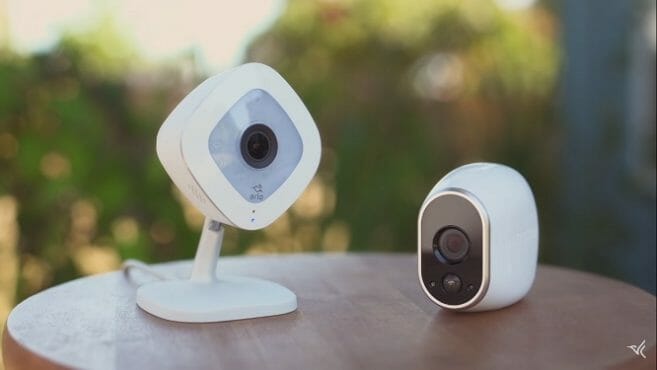 Geofencing is a virtual barrier that can perform various actions based on your area. The service determines where you use your app and your GPS position, WiFi, or cellular data. This could enable or disable systems, send push messages, or track vehicles depending on how things are set up. Users have recently taken full advantage of the security that geofencing technology offers. (1)
An Arlo SmartHub, also known as a Base Station, is a device that links and manages all of your Arlo devices. It works with all wire-free Arlo devices, except Arlo Go. Geofencing software is easy to navigate with any device. 
Geofencing Using Arlo: Setting Up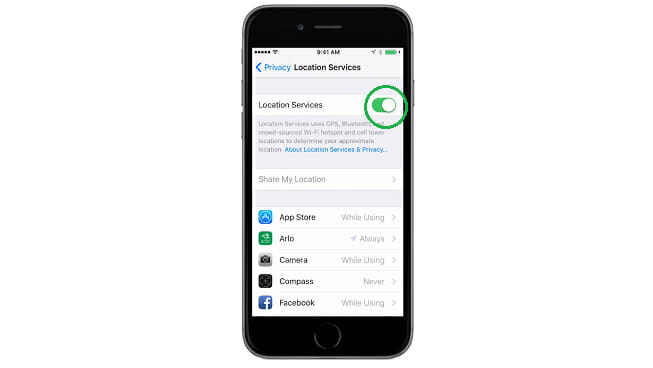 Before setting up your geofence, you must first configure your mobile device. You want to ensure you have the best accuracy possible because it uses your mobile GPS position. You'll need to follow two simple procedures to accomplish this
Turn your GPS location services on for Arlo to recognize your device
Turn your WiFi On.
To begin setting up geofencing and its modes, follow these steps:
Step 1: Install and open the Arlo app on your mobile device
Step 2: Click on Mode; then preferred Arlo device; then Geofencing. This prompt will pop up: The Arlo app Would Like to Use Your Location
Step 3: Click OK or Allow.
Apple iOS 13 or newer devices will display another prompt when the app is not frequently used. Just click on Change to Always Allow to keep your settings running at all times.
Note: Ensure that Arlo can locate your device for Geofencing to work.
Step 4: Click the Address field. Enter the address that you want to place your geofence's center around, and click Next. The radius of the geofence will appear as Medium.
Step 5: This is optional: If you want to adjust your radius setting, click on the Radius icon, choose your desired radius size, and click Next. You may select Small, Medium, or Large with 150 meters, 250 meters, and 500 meters, respectively.
Step 6: Give your location a name, and then click Next. 
Step 7: Choose an Away mode and then click Next.
Note: The Arlo devices will default to the Away Mode when your mobile device is Out of Zone. The majority of people choose Armed or Custom Mode when away.
Step 8: Choose a Home mode, then click Next.
The Arlo devices will default to Home Mode when your mobile device is in Zone. While at home, the majority of people choose Disarmed or Custom Mode.
You may be asked to choose an Arlo device to connect to if you have multiple mobile devices enabled.
Step 9: This is optional: Click your chosen mobile device and press the Next button.
Step 10: After everything, click Save, then Finish.

FAQs
Are Arlo Cameras Costly?
Cameras from Arlo can be expensive. However, they are not the most costly on the market. Buying the Arlo cameras in a multipack or base raises the price significantly. The price usually drops, especially when you wait and buy the later models.
Can you turn an Arlo Camera Off?
Definitely, yes. To turn your Arlo camera on/off, go to your Arlo app. Click Settings, then My Devices. Choose your camera, then swipe the Device On slider to turn it on or off.
Can Multiple Users Use the Arlo App?
Each account in Arlo can only have one registered administrator. You can add friends, but their access to the settings and features of your Arlo account is limited. Friends may watch your cameras' live feeds as well as video clips from your Arlo video collection.
Is It Possible To Hack My Arlo?
Absolutely, yes. One of Arlo's wire-free cameras, the Arlo Pro 2, requires a Wi-Fi connected Arlo smart hub to be used. If the Wi-Fi network is compromised, the Arlo cameras are also at risk. Hacking the Arlo Pro 2 is, however, not as simple as you think. (2)
Is It Safe to Geofence?
Yes, it is. Geofencing software lets you create a virtual perimeter around your home. The Arlo security camera will help keep your children secure if you work away a lot. You can perform this by designating safe and unsafe areas. If your children are identified as unsafe, you'll get an alert on your phone.

Wrapping Up
Protecting and connecting what matters most is simple with Arlo security devices. I hope that you have found this article helpful and that it has helped you better understand what is Arlo geofencing and how this works. Just make sure to have your device configured correctly, and you are good to go!





References
(1) cellular data – https://www.verizon.com/articles/whats-the-difference-between-wifi-data-and-cellular-data/
(2) hacking – https://www.malwarebytes.com/hacker
Were Sorry This Was Not Helpful!
Let Us Improve This Article!
Please Tell Us How We Can Improve This Article.