Lorex security cameras and setups are always equipped with motion detection. However, specific systems can also include enhanced motion detection, intelligent motion sensors, or human detection. They also contain a camera LED light adjacent to the lens that shows activity or status. But how can you get a Lorex camera to turn off the motion light?
In general, it is easy to turn off the Lorex camera motion light. First, Open the Lorex Home app, then choose the Device Thumbnail to get the Live View. Click the Warning LED light button in the Live View to activate the light directly. And lastly, turn off the light by pressing the button a second time.
I will show you how to turn off motion lights on Lorex cameras as we continue. 
3 Steps to get the Lorex Camera to Turn Off its Motion Light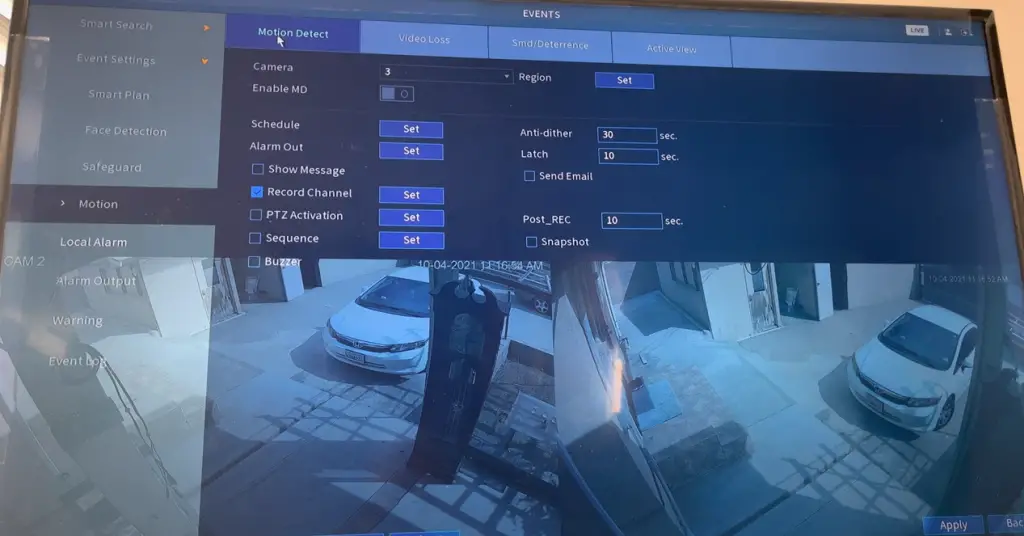 Step 1. Open the Lorex App, then select the Device Thumbnail to get the Live View.
Step 2. Click the Warning LED light motion button in the Live View to activate the light directly. When the light is turned on, an on-screen prompt will appear.
Step 3. To turn off the light, press the button.
Another way to turn off Lorex light motion is to disable motion detection by following the steps below:
Start the Lorex Home app.
On the Devices display, tap the symbol above the channel image.
Then, select Motion Detection Settings.
Activate Motion Detection by tapping the symbol. Tap one more to turn it off.
Smart Detection Preferences Explained
You may customize outdoor, human, and vehicle detection under Smart Detection Settings.
Outdoor Mode
Activate or deactivate outdoor mode. Activating Outdoor Mode enables vehicle detection.
Human Detection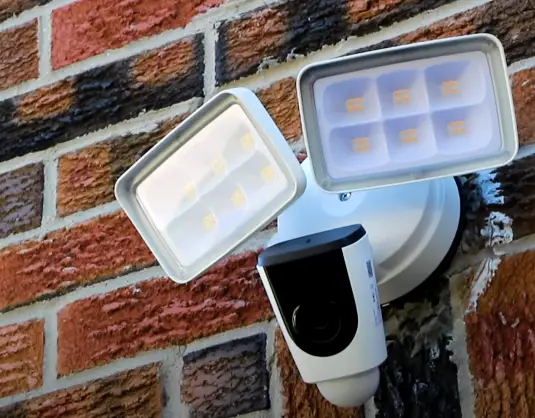 Enable/disable the person detection mode. Enabling Person Detection mode will only capture video and send notifications when a person is spotted.
Vehicle Detection
Enable/disable the method of vehicle detection. In the in-vehicle detection mode, you will be able to capture video and get notifications only when a vehicle is spotted.
Smart Detection Cool Down
With this function, your Lorex device can sleep for up to 30 seconds after initial motion is detected. You will not get any more intelligent detection messages until the chosen cool downtime has passed. The default cool-down duration is 30 seconds. (1)
Smart Sensitivity
Set your Lorex device's Smart Sensitivity level (Low, Medium, or High) to your liking. The greater the sensitivity, the less motion that is necessary to cause an event. On the other hand, Color Night Vision security cameras have more powerful image sensors that are more sensitive to light. It permits the sensor to absorb more visible light, allowing the cameras to continue to deliver color at night, even in low-light situations. Increasing the sensitivity will result in more alerts. (2)
Take a look at some of our related articles below.
---


References
(1) cool-down duration – https://www.healthline.com/health/exercise-fitness/cooldown-exercises
(2) event – https://www.eventbrite.co.uk/blog/how-to-organise-an-event-ds0c/
Video Reference
Were Sorry This Was Not Helpful!
Let Us Improve This Article!
Please Tell Us How We Can Improve This Article.