To change Alexa's location on your Amazon Echo speaker, you simply have to access the following menus detailed in this guide.
In general, you will need to open your Alexa app. Then go to settings at the bottom right. Then go to locations. Then choose the device you want to change and click edit. Finally, you need to use the map and your address to input your direct location.
How to change the location on a PC
Since some current updates to Alexa, you can now change the country of where your Amazon Alexa is registered and you are not restricted to the UK or USA anymore. So for example if you live in Mexico and you ask what the weather is going to be like Alexa will answer.
The command you can use is "Alexa what's the weather like where I am right" and it will answer the "current weather right now is sunny with a high of 23°". You can change this to Fahrenheit or Celsius but it will give you the weather from the location where you are.
To make this work you can log in from the Alexa app go to the settings and click on your echo device after you have done that you can scroll down and change the location of the device.
Note: You can use your PC and desktop login by going here: https://alexa.amazon.com/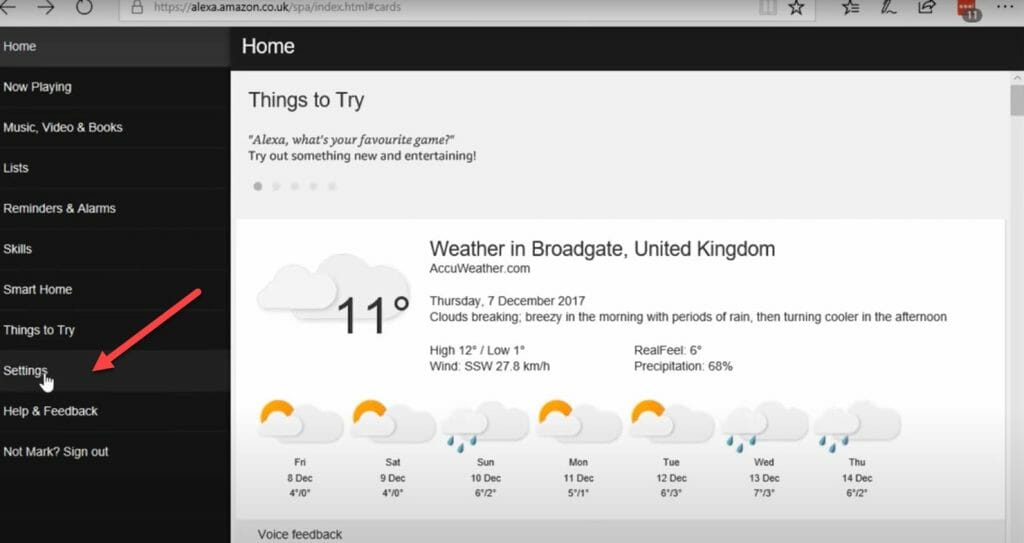 To do this you just hit edit at the top there and you can change the country directly for example if you want to change it to Mexico that is fine.

You put your address in changing the region to your time zone and then the change should be reflected within the device.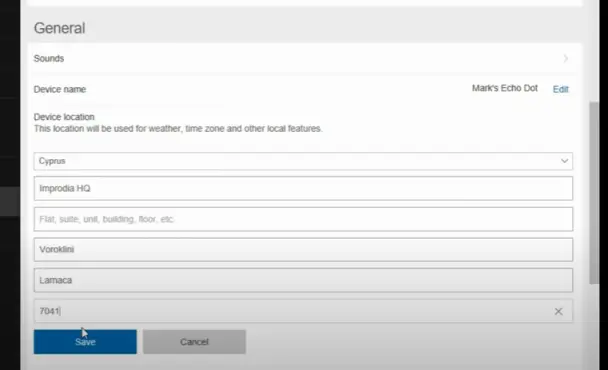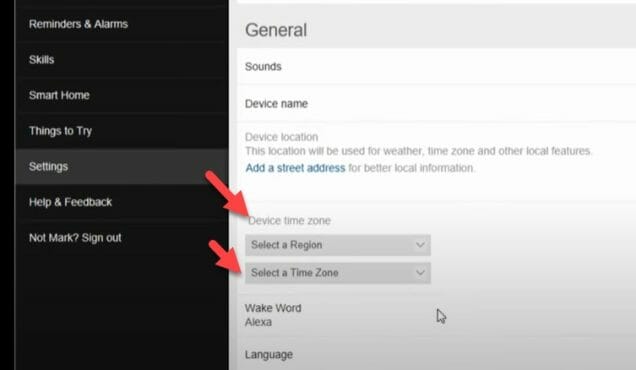 "What's the weather like now?"
Currently, in Cabo, it's 55 degrees with partly sunny skies today.
You can expect lots of sun with a high of 80 degrees and a low of 50 degrees.
How to change the location on Mobile (Android)
Setting the location of your Amazon Alexa device is important. If you want to get any location-specific information from your Alexa devices such as movie, times, traffic, or weather info you need the right location.
Also, if you have multiple Alexa devices, you'll need to set the location for each one individually.
To add your amazon Alexa device location you can use either the Amazon Alexa app on IOS or through the Amazon Alexa web application. (1)
No matter where you go to set your location, the steps are virtually identical and now let's walk through the steps to set or change your amazon Alexa device location.
Step One
Launch the Amazon Alexa app on your mobile device or open a web browser and navigate to Alexa dot amazon dot com.
Log into your amazon account. If prompted, you'll arrive at your amazon Alexa home screen.
Step Two
Tap the menu icon in the upper left corner of the screen.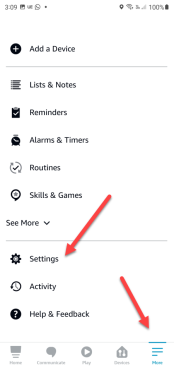 The menu icon features three horizontal lines stacked on top of each other.
A menu comes out from the left side of your screen.
Step Three
Tap Settings in the list of menu options – the settings screen appear showing a list of your Amazon Alexa devices.
Step Four
Tap the name of the device in this list that you want to set the location. An Information screen opens for that device.
Step Five
Scroll down to locate the device location in the general section and then tap the device location.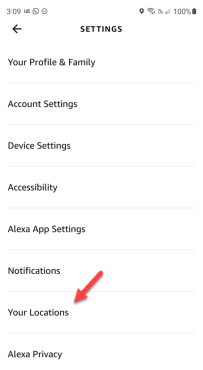 The device location screen is displayed.
Step Six
Enter your street address, city-state, and zip code information in the requested fields, and then tap the blue save the text in the upper right corner of the screen.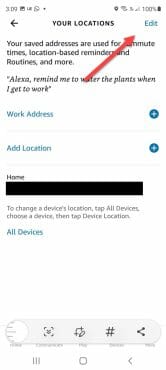 The please verify your address screen appears, asking you to verify the address you entered.
If the address you entered closely matches another address and the address checking system amazon is using you'll see an option to use that address.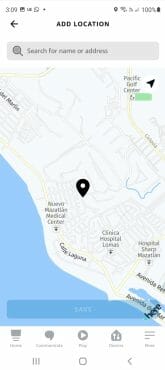 Instead, tap to place a checkmark next to the address you want to use and then tap the blue select text at the bottom of the options.
After making your selection, you'll be returned to your devices information screen where a message will be displayed telling you to check the alarms associated with your echo device in case the time zone you're associated with changed tap OK.
In that dialog box to close it.
Wrapping Up
If you scroll back down to devise location in the general section, you'll now see the address you entered displayed.
You can change your device location at any time by tapping device location on your device's information screen and then updating the information entered in the street city-state and zip fields.
Congratulations. You now know how to set or change your amazon Alexa device location information.
Before you go, you may want to check other Alexa learning guides we've written below;





References
(1) web application – https://searchsoftwarequality.techtarget.com/definition/Web-application-Web-app
(2) web browser – https://study.com/academy/lesson/what-is-a-web-browser-definition-examples-quiz.html
Were Sorry This Was Not Helpful!
Let Us Improve This Article!
Please Tell Us How We Can Improve This Article.