Is it possible to listen to Alexa remotely?
Yes, The echo acts as a link between you and the cloud. You can control any Alexa-enabled device remotely when you're not at home. But if the question is, 'Can I operate all of Alexa's functions remotely?' The answer is NO. However, a few of Alexa's functions are remotely accessible.
Learn more about Alexa's features and how to get started.
In this guide, I teach you how to make Alexa listen remotely.
Is It Possible to Listen to Alexa Remotely?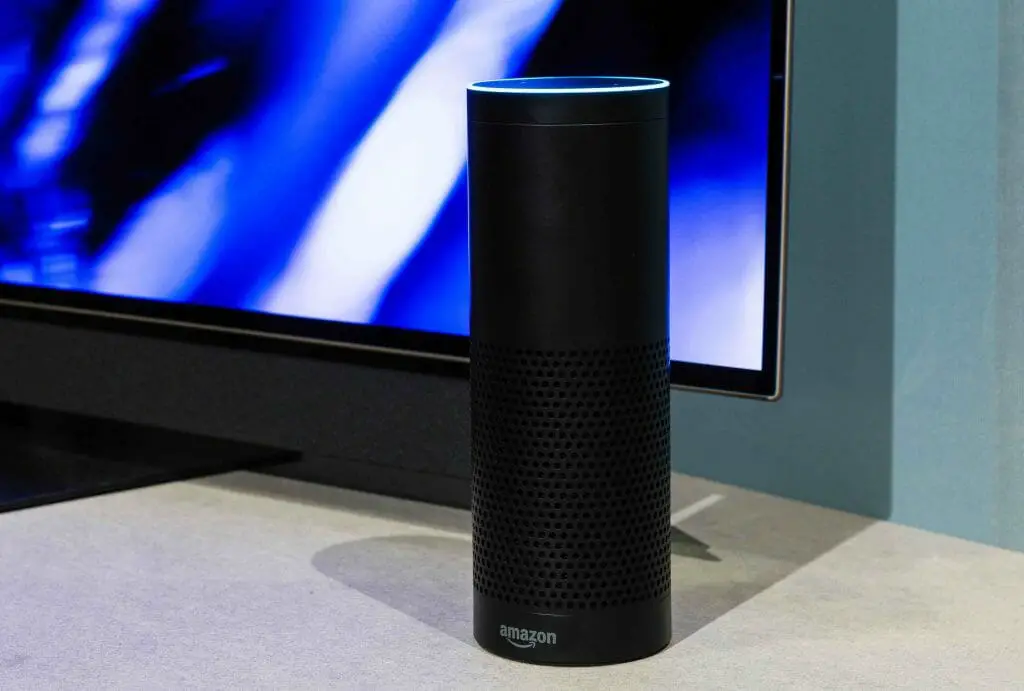 Using Alexa to listen remotely means you can send commands to Alexa from a distance, and she will answer.
The trick to using Alexa from afar is using third-party software like an Alexa app rather than speaking directly into the device's microphone.
The following are two apps that allow you to listen to Alexa from a distance:
The Alexa-enabled devices can also hear you clearly from a distance using these two apps. You may need to use Alexa remotely when you are not at home and want to make sure you shut off the lights.
The Alexa app is available for iOS and Android smartphones, and it may be used as an Amazon Alexa remote to listen in on Alexa from anywhere. 
How Do I Enable Alexa to Listen Remotely?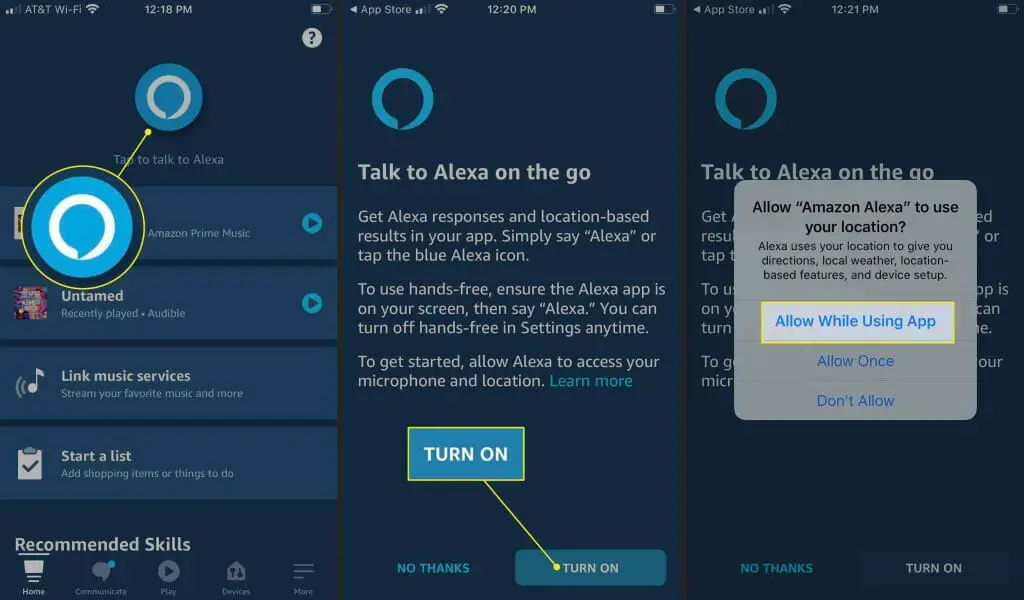 The Amazon Alexa app and Reverb for Amazon Echo are the two apps that can be used to operate Alexa remotely. After you've downloaded and installed the app from the Play Store, you'll see a sign-in option when you open it. (1)
You're ready to use Alexa once you've completed the sign-in process. On the screen, you'll notice a blue microphone. To pause, give the command while holding it and then release it. You can also use Reverb on the web to control Alexa when you can't access your phone.
If you already own an Echo device, you are probably familiar with the Alexa app, which can be downloaded on your iPhone or Android.
This is useful, especially if you have connected your device to appliances, lighting, and central heating systems. This is a fantastic method to keep your house operating well without doing it yourself.
However, if you haven't already configured Alexa to listen remotely, here's how:
Ensure your iPhone or Android phone and your Echo device are connected to the same WiFi network. (2)
Open the app and grant Alexa permission to use Bluetooth.
Sign in to your Amazon account, and provide Amazon access to your contact and notification settings.
Follow the on-screen prompts to teach Alexa your voice and grant Alexa access to your device's microphone. 
Allow Alexa to find the new device on the network by enabling device discovery.
Confirm that Alexa has connected to your new or previously added Echo device, as shown by a speech bubble on the home screen.
Can I Use Another Person's Echo Device to Access Mine?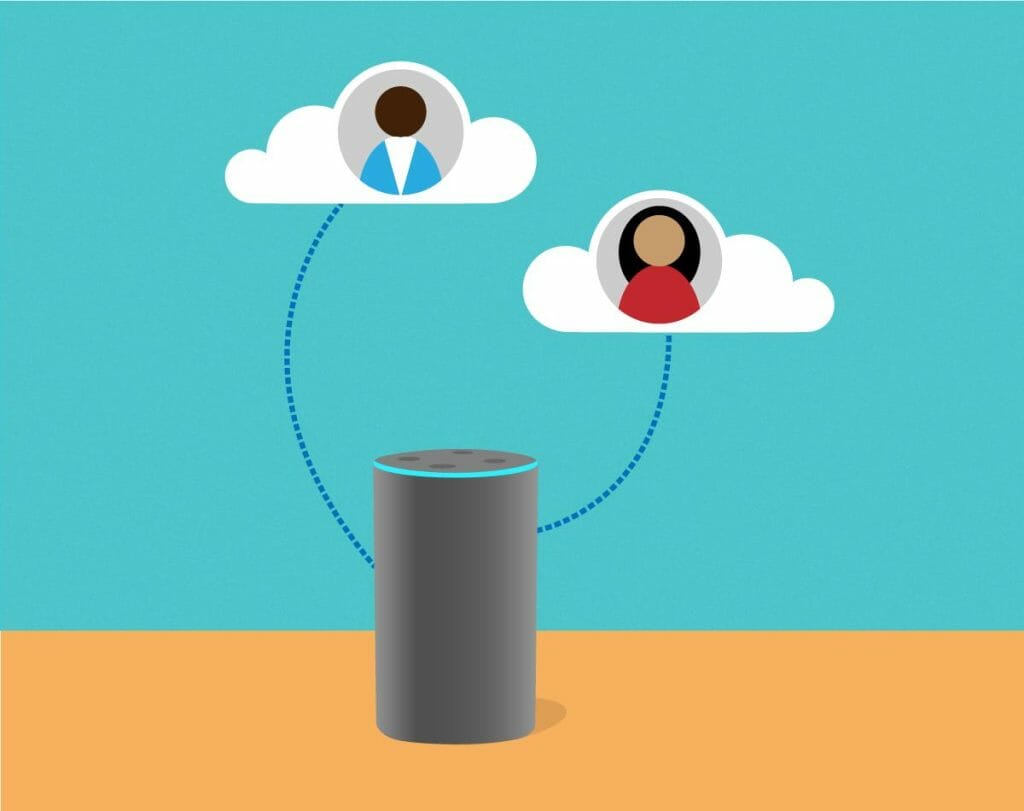 Yes, you certainly can. This is accomplished through the use of a function known as Guest Connect.
Ensure you have an Alexa voice ID, Bluetooth, and notifications turned on before using Guest Connect. The Guest Connect feature on the Echo Device you're trying to connect must also be turned on.
To connect, choose the notification and follow the on-screen instructions. If you've turned off notifications but still want to participate, open the Alexa app and navigate to Settings > Your Profile > Guest Connect > Available Connections, then choose a location from the list.
You can ask Alexa for your music and news once you're connected. Your material is only accessible through your voice. When you leave, Alexa will detach from the Echo device and reconnect automatically the next time you're nearby. You can easily disconnect your account by saying, "Alexa, disconnect my account."
Note: device owners can access information about who connects to their devices. They have the option of removing or blocking guests from future use.
Does Amazon Listen in on Alexa and Remotely Log Conversations?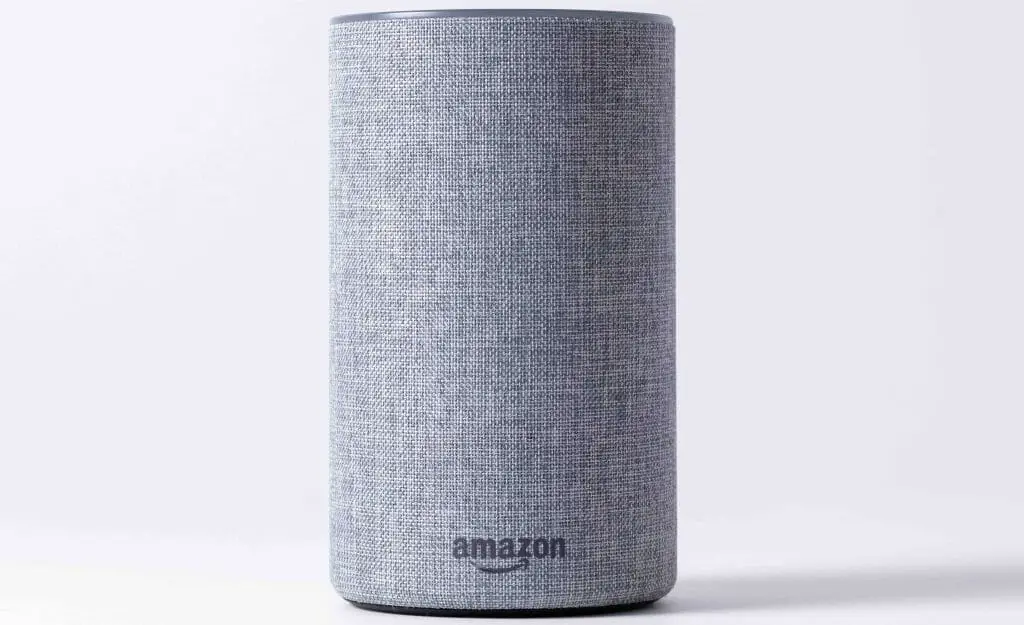 You cannot allow Amazon Alexa to listen to your voice recordings. Go to Settings > Alexa Privacy > Manage Your Alexa Data in the Alexa app. Select how long to save Recordings > Don't Save Recordings > Confirm. Afterward, go to Help Improve Alexa and turn off the Use of Voice Recordings option. You may check the list of the best voice recorder in the market today.
You don't have to be concerned about Amazon recording your chats indefinitely. Alexa does not share your personal information with other parties and has a comprehensive privacy policy. It's also available on the Alexa Privacy site. If you're uncomfortable with this, you can quickly delete your saved Alexa chats by going to Settings > Alexa Privacy> Review Voice History and erasing all the ones you don't want.
What if I Want to Turn Off Remote Listening?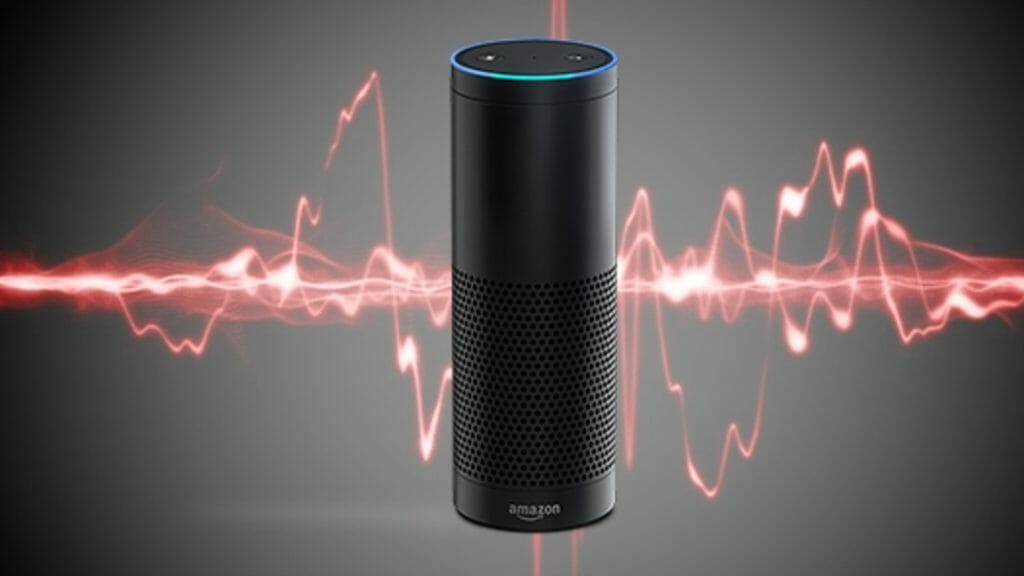 Shutting off the microphone is the quickest way to stop Alexa from listening. You must do this manually on each Echo device you want to stop from listening, and there is no way to reverse it. There is no way to turn off the microphone on an Echo with a spoken command.
Here's how to get Alexa to stop listening to you:
Press the microphone button on your Echo device to stop Alexa from listening.
Alexa is no longer listening when the button or indicator light turns red.
Stop sending recordings to Amazon:
Don't Save recordings in the Alexa app's settings > Alexa privacy > Manage your Alexa data > Don't Save recordings.
If you're tired of listening to Alexa through an app and want to switch off remote listening, go to the Alexa app's Allow voice control tab and pick "Listen only when at home" or "Listen only when connected to WiFi."
How Does Alexa Work?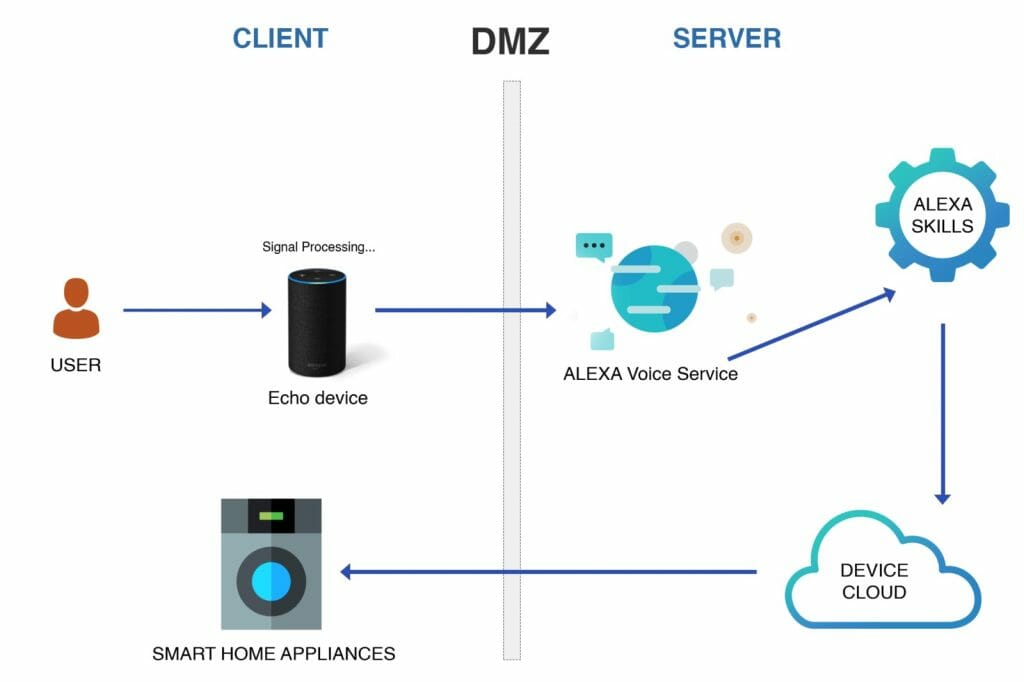 Alexa is Amazon's AI-powered digital assistant with a vocal interface that controls a whole smart device ecosystem. You can use voice commands to use an Alexa-Enabled Device, such as an Amazon Echo, to tell you the time, deliver a weather report, place shopping orders, listen to music, receive the news, operate your smart home devices, and more, such as listening to Alexa remotely. Voice recognition is used by the Echo device to carry out the tasks or orders the user gives.
To communicate with Alexa on your Echo device, utter the wake word, "Alexa," by default, or push the action button on your device. (You can substitute 'Amazon,' 'Echo,' or 'Computer' for the wake word.) Alexa will only listen to your request after your Echo device recognizes the wake word, or you've hit the action button.
Nowadays, a wide range of home appliances and smart display electronics work with the Amazon Echo and Alexa app to connect to Philips Hue lighting systems, Smart Locks, Multi-Room Audio Systems, Samsung SmartThings devices, Ring Doorbells, and Smart plugs, which are excellent for transforming non-connected devices into devices that can be controlled remotely.





References
(1) Play Store – https://play.google.com/
(2) iPhone or Android – https://www.tomsguide.com/face-off/iphone-vs-android
Were Sorry This Was Not Helpful!
Let Us Improve This Article!
Please Tell Us How We Can Improve This Article.