Have you ever wanted to listen to your Alexa device remotely? Well, now you can! Listen to your favorite music or podcasts on-demand with this remote app.
How Does Alexa Work?
How does Alexa work from a technical point of view? While Alexa is always eager to help, you have control over when she starts to pay attention to your requests. To communicate with Alexa on your Echo device, utter the wake word, which is "Alexa" by default, or push the action button on your device.
Alexa will only listen to your request after your Echo device recognizes the wake word or you've hit the action button. You can use Amazon Alexa-enabled devices to tell you the time, get the weather forecast, purchase groceries, listen to music, get news, control your smart home devices, and much more.
Is It Possible to Use Alexa to listen Remotely?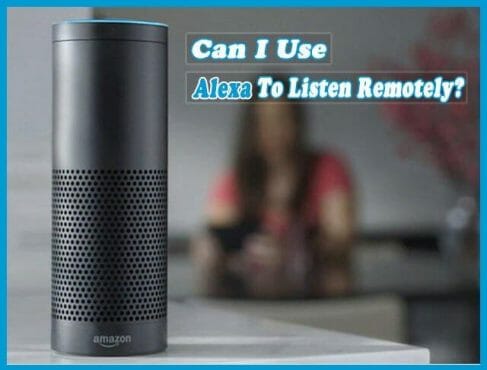 You can listen to Alexa remotely if your phone or tablet is linked to your home network and Smart-Home Device. If you already own an Alexa-enabled device, such as an Amazon Echo or a Fire tablet, you can skip this step. If you give Alexa commands from a distance, she will still reply to you.
Find out more details in this learning guide: Can I Use Alexa to Listen Remotely?
How To Use Alexa Remotely?
The key to remotely accessing Alexa is an Alexa-enabled device via third-party software, such as an Alexa app. Along with the Alexa app, there are alternative apps that allow anyone to remotely access Alexa (along with an Alexa-enabled device).
For remote listening, Alexa includes a number of apps.
How Do I Use The Reverb App To Access Alexa Remotely?
You can communicate with Alexa via the Reverb app, which can help you answer questions, deliver information, and access other Alexa abilities. Apple's Software Store or Google Play has versions of the app for your mobile device.
To start the app, You must first join in with your Amazon account and agree to allow Alexa to communicate with the Reverb app.
Search for 'Reverb for Amazon Alexa' in the Play Store. Install it on your mobile device after downloading it. Launch the app and sign in with your Amazon account. It is now possible to operate Alexa after completing the sign-in process.
A blue microphone at the top of the screen is utilized to issue commands. Hold it when issuing orders and release it when finished.
You can also use Reverb from the web if you don't have access to your phone. You can communicate with Alexa as you normally would through Reverb.
You may ask Alexa questions about the weather, the latest news, music and audiobooks, and anything else she can do. (1)
Using the Alexa App to Access Alexa Remotely
Everyone who has an Alexa-enabled device is familiar with the Amazon Alexa app. It's possible that you're using it to configure multi-room music, add speakers, or form a group. You may, however, use it to connect to an Alexa-enabled device from practically anywhere and at any time.
When you first start the Alexa app, you'll notice a blue microphone in the lower middle of the screen. This is how you can communicate with Alexa. A blue wave will appear, indicating that Alexa is listening.
You may listen to music or audiobooks on any of your online Echo devices with the app. On your mobile device, open the app (iOS, Android). Tap the hamburger menu on the home screen and select Music & Books. Tap the Browse Music link on the Music & Books screen.
Tap the drop-down arrow on the Music page to choose the Echo device on which you wish to play music or other audio content. Don't forget to tap Done. Then, tap the music service you'd like to use. Take a look at Amazon Music, for example.
Following that, you can use Alexa as usual. You will, however, be limited to only a few commands. For example, You can't use a remote command to establish alarms.
Using Remote Controls To Listen to Alexa, Remotely
To communicate with Alexa on your Echo, Amazon sells a voice remote. The voice remote connects to your Echo via Bluetooth and includes a microphone that you can use to talk to Alexa when you're not nearby.
The remote also has controls for increasing and decreasing volume, playing and pausing music, going back to the previous track, and skipping ahead to the next track.
This means you won't need to download an Alexa app or stay glued to your Alexa-enabled device in order to speak with it. This remote control is roughly $29.99 and functions similarly to a TV remote.
To do so, go to the Alexa app and select settings then 'device settings.' Tap Echo Remote from the list of connected devices. It will now prompt you to replace the batteries in your remote.
After that, press and hold the Play (center) button on the remote for 5 seconds, then follow the rest of the on-screen instructions.
Using the Amazon Shopping App
You may already be aware that you can communicate with Alexa through the Amazon shopping app. However, did you know that you can use the Amazon app to command her to do more than just order products?
Yes, Alexa on the Amazon shopping app responds to all of your commands, not just those linked to shopping. It can let you turn on your music through Amazon Music, search the internet for you using any of Alexa's abilities, and much more.
You may ask Alexa to order new things from Amazon, play music, search for information, and listen to Kindle books via the Amazon shopping app.
If you don't already have the Amazon app, you can get it from Apple's App Store or Google Play if you're an Android user. Tap the Alexa symbol at the top of the app to launch it.
Can Someone Else's Echo Device be Used to Access Mine?
You can use another Alexa device to access your own Alexa device, whether at home or abroad, to listen to Alexa. This is also accomplished through the use of a function known as Guest Connect.
Guest Connect must be enabled on any Alexa device you're attempting to connect to, and once linked, it will be able to access its own personalized Apple Music or Prime music library, as well as news. (2)
Does Amazon Constantly Listen to Alexa Remotely Logging Conversations?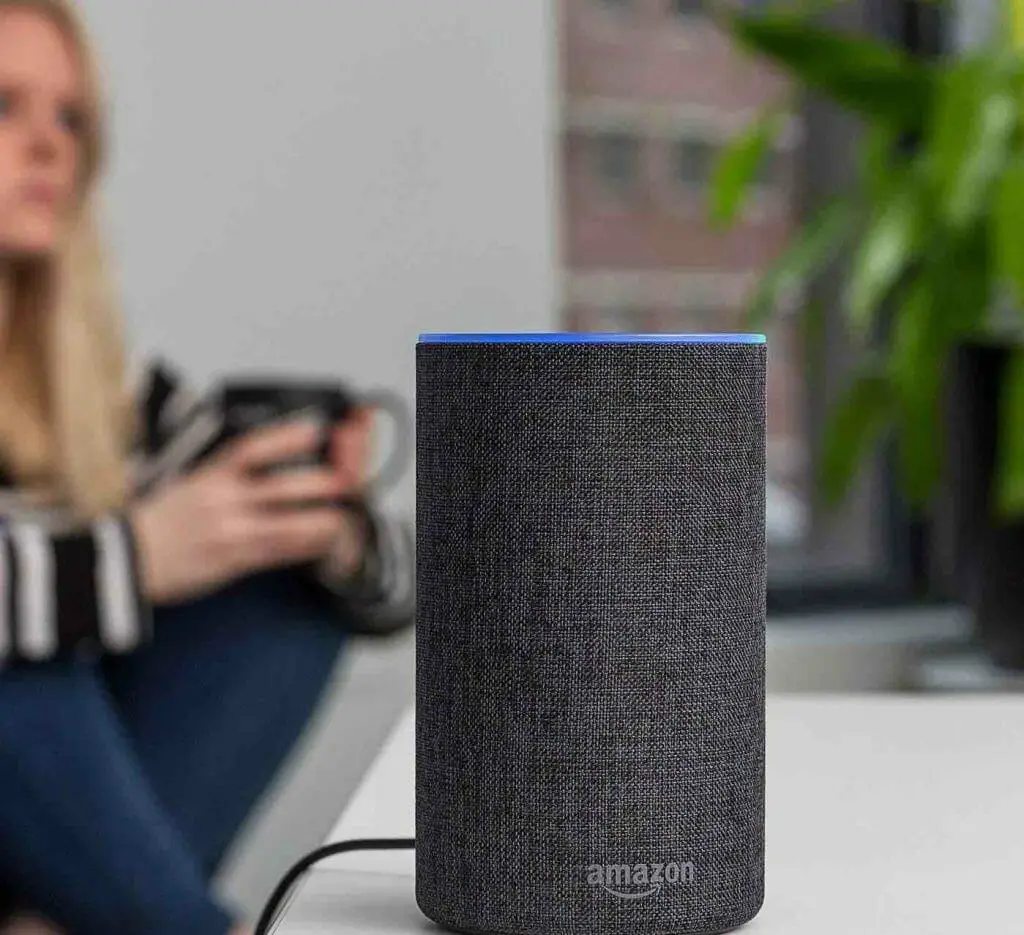 You might be curious about whether Alexa listens to you while you're not using an Echo device. No, the answer to this question is no. All Echo products, including Alexa, are built with your privacy.
When you have a request, you must first say the wake word, which is "Alexa" by default. Alexa will only listen to your requests after your Echo device senses the wake word.
Alexa is powered by a lot of technology, it does allow Alexa to complete your request. Built-in technology in Echo devices matches what you say to the wake word's acoustic patterns.
"Keyword spotting" is the term for this technology. When the gadget recognizes the wake word, it sends the audio to Amazon's secure cloud, which uses its more sophisticated processing skills to confirm whether the wake word was actually said.
What if I Want to Disable Listening Remotely?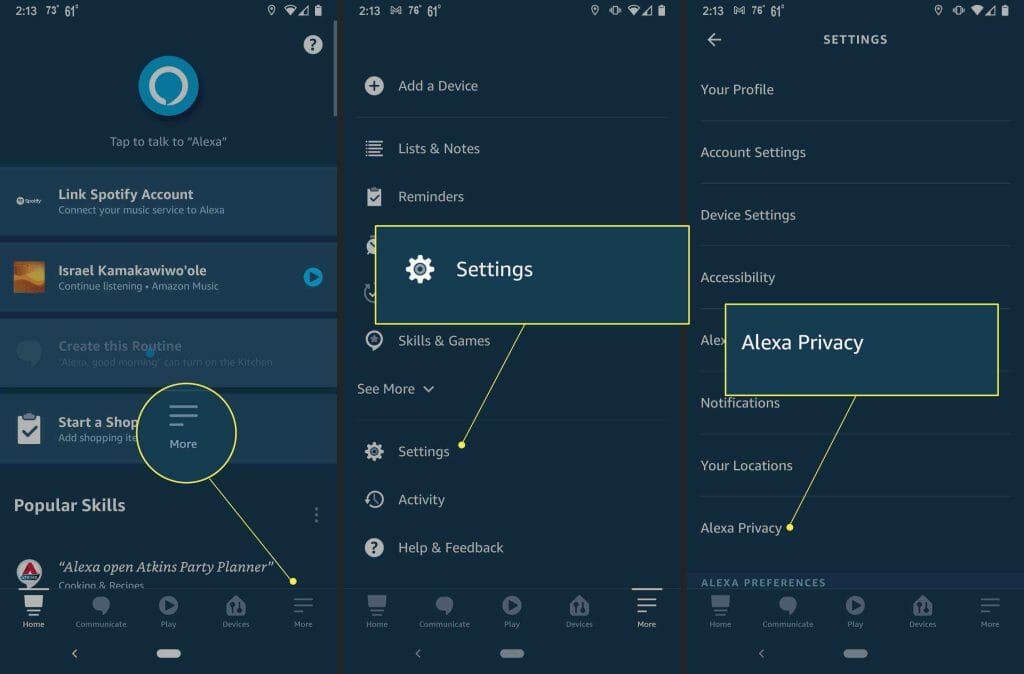 There is a technique to keep Amazon Alexa from listening in on your conversations. You can disable the option to share this data with Amazon using a setting. and sharing this type of information with Amazon is enabled by default. You have the option to turn it off.
On your phone, launch the Alexa app.
On the upper left of the screen, press the menu button.
Choose "Alexa Account" from the drop-down menu.
Select "Alexa Privacy" from the drop-down menu.
Select "Manage how Alexa improves with your data."
Turn off the switch next to "Assist in the Development of New Features."
Under "Use Messages to Improve Transcriptions," turn off the button next to your name.
Alexa not only listens to but also records your commands. You can erase them if you aren't aware of them and don't want others to listen to them.





References
(1) audiobooks – https://www.lifewire.com/what-are-audiobooks-2438535
(2) music library – https://diymusician.cdbaby.com/music-rights/sync-licensing-explained-read-this-before-signing-with-a-music-library/
Were Sorry This Was Not Helpful!
Let Us Improve This Article!
Please Tell Us How We Can Improve This Article.