Many people have recently taken to customizing Alexa. You could be disappointed if you're a fan of Jarvis and expect Alexa to talk like him.
Unfortunately, renaming Alexa into Jarvis is not possible. Also, Jarvis' voice is not supported by Alexa. But there are a few interesting change-ups you can do to get something similar.
How to Change Alexa Name to Jarvis?
You can modify Amazon Alexa app settings and change the name when you mention it. You can't, however, alter it to Jarvis. "Alexa," "Amazon," "Computer," and "Echo" are the only four options for the name that an Alexa speaker replies to right now.
When you want the renowned voice assistant to start responding to a follow-up request or query immediately, say the word. It's how you catch her attention. Beyond these options, this setting is not adjustable, at least not yet.
Perhaps, manufacturers will work on upgrading this in the future. And maybe one day, we'll meet again, and I'll have the chance to teach you how to change the Alexa wake word to Jarvis.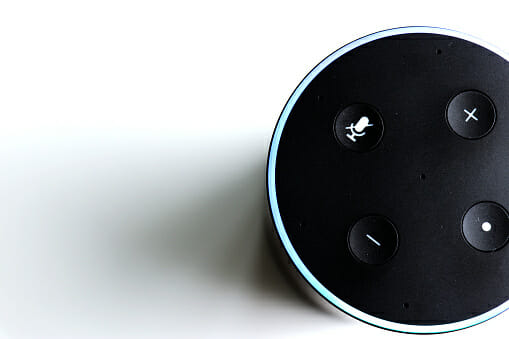 How to Modify Alexa's Name?
Alexa has an interesting habit of waking up whenever it hears the words "Amazon" or "Alexa," whether or not you say them. As a result, "Can Alexa's wake word be changed?" and "How to change Alexa's name to Jarvis" are some of the most frequently requested questions we receive. (1)
Yes, it is correct. It makes no difference whether you have an Echo Show, Echo Dot, or other Echo devices; changing the wake word is as easy as following a few simple steps.
Changing Alexa's Wake Name Using The App
You have two choices for modifying Alexa's wake word: using the app or using voice commands.
Both options are simple to use, and you can implement them in a matter of seconds. Here's how to modify the wake word in the Alexa app:
Launch the Alexa app on your preferred device.
On the upper left side of the screen, click the three parallel lines.
Select "Settings" from the drop-down menu.
Then select Device Settings."
Choose the Amazon device for which you wish to change the wake word.
Move your cursor down to the "Wake Word" option.
Choose your favorite wake word from the options below:
Amazon, Alexa, Echo, or Computer
Wait a few seconds after putting in the new wake word. And test your device.
Changing Alexa's Wake Name Using The Speaker
You can also use voice commands to modify your Alexa wake word. Here's how to do it:
Just say, "Alexa, change the wake word."
Let Alexa offer you a list of available wake words. These are some of them:
Amazon, Alexa, Echo, or Computer
Say your choice of wake word aloud.
Wait for Alexa's approval.
Use the updated wake word to test the device.
Change Alexas Voice To the Famous Actor Samuel L. Jackson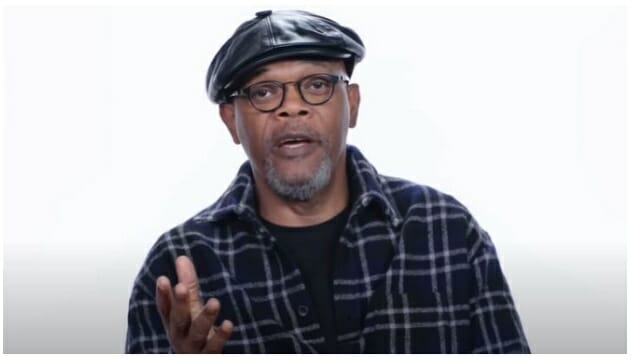 As mentioned, how to change Alexa's name to Jarvis is not possible. But you might be surprised to see that it is possible to change Alexa's voice to the artist's trademark voice. (2)
You can change it sounds like Samuel L. Jackson instead.
You can talk to Samuel L. Jackson and leave him voice requests by doing the following:
Just say, "Alexa, please introduce me to Samuel L. Jackson."
Verify the skill's purchase with Alexa.
Choose between explicit and non-explicit content.
Once the ability is ready, you can say, "Alexa, ask Samuel to play some soft music." You can even ask for weather forecasts, stories, or anything else. You can modify the wake word to Samuel and use it the same way as Alexa does.
You might want to check other learning guides we've written. Until our next article!





References
(1) interesting habit – https://www.entrepreneur.com/article/326275
(2) trademark – https://www.investopedia.com/terms/t/trademark.asp
Were Sorry This Was Not Helpful!
Let Us Improve This Article!
Please Tell Us How We Can Improve This Article.