Last update on 2023-09-10 / Affiliate links / Ratings / Images from Amazon Product Advertising API
Written By: John Fox | Security expert / Locksmith 30 Years Experience
01.08.2023
All of us want top-notch security for almost everything be it for kids, home, valuables, and others. In this generation, with the onset of surveillance security systems, everything became easy. Also, the most popular brands that come to our mind, when talking about security cameras are Reolink and Amcrest. Amcrest vs Reolink is one of the prominent comparisons of all time. Even though both marked their brand's name in the market, they do have a few differences apart from parallels. There is no doubt in saying that both the Amcrest and Reolink are top-notch. Still, our ultimate choice would be the Reolink system. Scroll down this informative post to know the reasons why it stood as the best.
In the next sections, you can observe the mode of comparison and the features we took into consideration. Here's a quick look: 
Reolink vs Amcrest; similarities between them 
Differences comparison of Reolink vs Amcrest
Key features and other details of Amcrest vs Reolink
A detailed conclusion and overview of both systems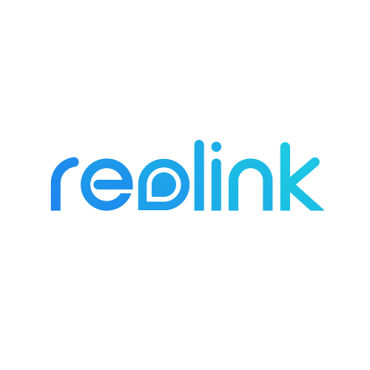 Reolink
Brinks was rebranded as Broadview Security in 2009 with a huge and controversial marketing campaign. Broadview Security was combined into ADT in 2010, which became a separate company in 2011.
CHECK LATEST PRICE
Reolink vs Amcrest : Features and Tech
Here is a brief list of the features that are common in Reolink cams. 
Wireless System
The Reolink camera systems are mostly wire-free. This means that you don't have to deal with the tiring and disturbing tasks of drilling holes to install the camera. Also, because of the wireless option, the installation won't be too messy and can be placed in a way that looks good. 
Multiple power options
Almost many Reolink camera models can be recharged in an instant. You can charge them through a platform or an independent solar panel charging site. Reolink hosts a variety of power option cameras. If you want the hardwired camera then you get it. Besides, it has a rechargeable battery, battery-powered, and even solar-powered camera options to choose from.
Great Video
All the Reolink camera systems give crystal clarity videos. To be precise, some examples, like the Reolink GO system, Argus 2 model, Argus PT set, and Reolink LK8-401Bf four-camera pack. Every camera had obvious, 1080p HD video, which is one of the main criteria we have been looking for in the best surveillance system.
Broad Selection
The Reolink offers various model cameras with unique features. It has more than 20 different styled cameras along with a few full set camera systems.   
Storage
Ultimately, we liked that Reolink provided free cloud storage options for a whole week. And for some other systems, it offers free local storage without any limit, this doesn't happen too often.  
Notifications
This feature literally pulled our attention. The Reolink app sends alerts when the battery is too low indicating for you to recharge it immediately. So, that you can have full recorded footage even went the camera is in charging mode. Thankfully, the camera won't stop recording without any warnings. Some Reolink model cameras send motion alerts through email, push signals, or via the Reolink app.
Voice-Recordable Cautions
This is one of the unique features given by Reolink and you can easily find this function in other brand cameras. You can beforehand record the information you want to tell the other person when arrived at the door. In a way, this feature can be used in place of two-way audio.
100-Degree Vewing Angle
The Reolink cams come with enough view recording angle. They can capture the footage of 100 degrees wide. Even though this is not the widest view angle, it is sufficient to watch a huge area.
Google Assistant
The Reolink cameras do provide some type of smart home integrations. Besides, they are compatible with google assistant. You can also few third-party smart house integration options if you want to put in voice commands to your Reolink camera.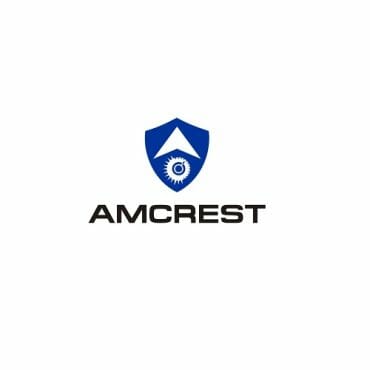 Amcrest
You can find a ½.9 4mp advanced CMOS sensor with a 2.8mm pre-arranged lens along with an ambarella chipset f/2.0.
Amcrest Features and Tech
Take a quick look at some of the below cited main and key features of the Amcrest cams.
Infrared Night Vision
The Amcrest camera comes with cutting-edge night vision technology. This feature lets the camera capture the crystal clear sight even when the place is too dark. A few camera models from Amcrest include a set of 12 IR LEDs that can easily deliver infrared lights with a certain frequency that is normally invisible to the human naked eye. The IR lights give bright light so that the camera can records the far away incidents too.
Pan, Tilt, and Zoom
Almost all of the Amcrest camera systems come with a simple pan, tilt, and zoom function that you can operate within the smartphone app. So, you can check every angle or corner of your home without missing even any minor detail. The Amcrest cameras mostly offer fluid 360 degrees pan and 90 degrees tilt for every event.
Quick Motion Alerts
The Amcrest camera systems maintain a mobile app that is View Pro app where you will receive alerts. You don't have to constantly check the live view of the camera for any kind of movement because when the camera detects motion it sends motion alerts to your phone via this app. Apart from that, you will also get alarm rings, warnings, and other push notifications. All you have to do is install the app, then select a recording from the event list, and skip exactly to the related footage.
24/7 Live Streaming 
The Amcrest cameras feature a live view option so that you can keep an eye on what's happening in the surroundings without being physically present there. You can easily go through the live feed and select the location you want to observe and watch it within the timeline frame using the Amcrest app.
Facial Recognition
This is one of the features that many other camera competitors don't possess. The Amcrest cameras come with a facial recognition function. So, the camera can detect whether the movement is done by a human, pets, or some kind of object. It is a waste of battery or energy if the cameras cannot let out the distinction between a person and an item. 
Easy Wi-Fi Setup
You don't need to hire a professional to set up the Amcrest camera because all it takes is a brief time and a simple process. You can set up your camera through the Amcrest View mobile app. Just turn it on, install the app, browse and scan the QR code, and after a few taps, you are completely done setting up the Wi-Fi.  
Moneyback guarantee
Here is one of the awaited features and one of the detail that I also liked. Amcrest gives a 30-day moneyback assurance. Don't you think this feature is amazing? Because they don't even maintain any types of contracts too.
Activity Zones
Particular Amcrest camera systems permit you to develop custom-made action zones. This implies that you can instruct the camera about the place where you expect movement alerts and the area where you don't require them. Besides, in case of heavy movement in the camera view and you don't want to receive constant alerts, then you can change the settings so that the camera won't send the alerts to you. 
Alexa
The Amcrest cameras are only compatible with smart home integrations that are originally made by Amcrest. And, only the IP model cams are compatible with Alexa integration.
Similarities: Reolink Vs Amcrest
Reolink and Amcrest both have a similar kind of motive which is to bring in more solace, safety, comfortability, and security to your home. Being the best surveillance systems, both the Amcrest and Reolink maintains a few similarities. Take a look at the similar features between them. 
Weather-Resistant
Both the Amcrest and Reolink camera systems show resistance to harsh weather. Furthermore, they can easily tolerate rain, heat, moisture, and even mild cyclones. The Reolink and Amcrest both produce many kinds of outdoor cameras, so they are made from heavy, durable material to overcome and even records the footage in some harsh weather. Moreover, some of the Reolink cams are IP65 certified cams.
Two-Way Audio
Both the Amcrest cams and Reolink cams offer two-way audio function. So, you can easily convey your talk with the person who is situated on the different side of the camera. Most of the cameras by these brands come with a built-in microphone for dual way audio.
HD Video
Amcrest provides higher resolution footage as it offers full HD 1080p to HD Ultra 4k resolution. While the Reolink cams also offer HD 1080p video quality. So, that you don't have to deal with low-quality video footage.
Night Vision
Amcrest cameras give high resolution and good video recording even at low light times. All thanks to its night vision feature which captures the footage with clarity. Just like Amcrest, the Reolink cams offer a night vision feature so that you can have a clear picture. 
Mobile App
Both the Amcrest and Reolink camera systems include a mobile-friendly controlling app. This is one of the features that other competitors lack. The mobile app lets you supervise the situation. You can receive alerts, warnings, notifications, sirens, and even live view options from anywhere at any time.  
Differences: Reolink Vs Amcrest
Amcrest security cameras remained as the popular choice for various customers when they need nanny cameras, indoor baby monitoring cameras, along with a wireless security camera for outdoors. So, most people use this camera system for infant monitoring. 
Coming to Reolink security cameras, they are also one of the prominent choices for consumers as they assisted it comes with safety details. Also, mostly the Reolink produces security cameras at a much affordable price when called to other brand cameras. This is a good pick if you want high-security checks.
Night Vision 
You might be wondering why the night vision feature is making a second entry after being discussed in the similarity section. But even though both surveillance systems offer night vision the dissimilarity is the distance they cover. 
Amcrest camera systems, in general, offer approximately 100 feet of night vision, and surprisingly some other cameras that are specially designed for outdoors offer more than 300 feet of night vision skills. Whereas Reolink surveillance systems can record the video up to a distance of 33 feet. 
Local Storage
Almost all of the Amcrest cameras come with the option which is inserting the SD card in the respective camera to stock the recorded footage. The Amcrest cameras come with enough local storage space so, it is not necessary to buy extra storage by paying an additional fee.
Coming to the Reolink cameras, they do have an independent slot to insert any kind of micro-SD card. Besides, the Reolink systems stores the video automatically and it comes with a local storing space of 64 GB of video. Even though both of them provide local storage the difference is the GB storage is not specified for the Amcrest camera systems. 
Installation
If you have been using plug-and-play surveillance cameras. Then there is a high chance of you finding a few Amcrest cams to be extra hard to set up. Meanwhile, the normal Wi-Fi cams are very easy to install. Amcrest offers a broad mixture of home security camera systems whose installation procedure can differ widely too. The Amcrest wifi camera needs a relatively smallest amount of action and DIY. It is so simple just like adjoining your modern camera to the smartphone Amcrest app. This needs a simple QR code scanning and later connection with your home Wi-Fi. Amcrest system cam arrives with an instruction book and in case of other doubts, you can troubleshoot on the Amcrest website. Moreover, there is a 24/7 incredible buyer service feature.
We found that the Reolink cams are very easy to install through our testing. Several Reolink cameras are manufactured with a single step installation process. Meanwhile, the other models need simple mounts. Based on your requirements, you can choose a simple installation model that can be set up with a quick QR code. Even though some require mounting, that doesn't need to be done by any professional, instead, you can simply mount them. If you come across any problems, simply go through the huge FAQ category and if needed utilize the buyer services provided by Reolink.
Motion Detection
Amcrest camera models observe every movement and start recording only when there is some kind of motion. Also, it has options that enable the owner to receive push alerts and notifications, when the camera system observes any motion. Furthermore, the Amcrest cams have the ability to capture that action and it instantly places the event in the smartphone app, cloud storage, or local SD card.
While the Reolink cam systems also contain motion detection sensors and image sensors. And they too start recording when triggered by any kind of movement. But the difference is if you want to save the event you have two options. The first option is to obtain and store it on an HD card. The other choice is you need to buy cloud storage options.
Camera Design
Both the systems are made of durable materials and have nice built and structure. But, mostly the Amcrest camera models are available in pitch-black color and you can find them with pitch-black mixed with some cotton white parts on rare occasions. While approximately every Reolink camera is designed with black and white contour parts that look elegant. 
7. Cloud storage
The cloud storage option is one of the modern and newest features added by Amcrest for their cameras. In the cloud storage provided by Amcrest, you can stock extra video recording for a lengthier period. For this, you don't need to have any kind of other things like a DVR or NVR.
Whereas, the Reolink cams also gives cloud storage options. They offer a cloud space of 1 GB, the camera stores the recorded scenes in the cloud for about seven days without an extra fee. For extra storage capacity, they offer 30 days plan which is one of the choices for private use, which can be used from five to 10 cameras.
Channel 
The Reolink camera gives 16 channel along with a built-in 16 port Poe. Whereas Amcrest offers only half of the amount offered by Reolink means, you get only 8 channels along with a built-in 8 port PoE. Nonetheless using Amcrest models you can engage with ultra HD cameras like those of Lorex and Hikvision security cameras.
Reolink vs Amcrest: PoE Camera and NVR
You can connect the PoE button, PoE router along with PoE NVR using several methods to the Poe camera. (1) 
Procedure 1: The first method is to plug the PoE NVR along with the PoE switch to the related router through an Ethernet cable. Later, you can easily plug the PoE cameras into the PoE NVR or switch. 
Procedure 2: Secondly, the PoE switch can be plugged into the PoE NVR, and later you can fasten the NVR LAN port directly to the router. 
Procedure 3: For this technique, you might need to plug the PoE switch into the router, and later you need to fasten the NVR LAN port immediately to the switch.
The Amcrest NVR technology provides up to full HD 1080 quality video using Ethernet, which is good for long-distance and also cost-productive. Besides, the HD Amcrest NVR is compatible with both Android and iPhone devices. Coming to the Reolink NVR, it can be connected with all Reolink PoE 4MP and HD 1080p camera systems. You can get full-time live stream recording. It also provides instant warnings of motion detection. The Reolink 5MP camera is a magnificent HD cam that easily records videos at 5MP.
You may check out our review for the best NVR!
PTZ Camera: Reolink vs Amcrest
Resolution and Field of View
The Amcrest PTZ cam can capture 1080P images at 30 fps. It also comes with a real-time image sensor along with a chipset to generate clear and pointed videos even during the dark. Whereas the Reolink PTZ cam captures videos using 560×1920 super HD higher resolution. (2)
Power & Installation Options
Both the Amcrest and Reolink camera models include essential screws, pins, and bolts for quick installation. Besides, arranging both the software to your system is very simple. To get access to the video history you can use the Amcrest view app and Reolink mobile app. 
Night Vision, Motion Detection and Audio
The Amcrest PTZ cam comes with an advanced image sensor, built-in mic, and LED lights which helps in recording at low light times. While the Amcrest camera can fill in the video within 329 feet, the Reolink PTZ camera offers a range of about 190 feet in the dark. Both the Amcrest and Reolink PTZ outdoor camera models come with dual-way audio.
Storage and Streaming
The Amcrest PTZ camera features recording storage through the MicroSD card, Amcrest NVR, cloud, FTP, and NAS. All of them assure consecutive, endless video footage. Whereas the Reolink PTZ camera supports a MicroSD card that has 64GB storing capacity. (3)
Reolink vs Amcrest: Which is Best at What?
Reolink cams might look like they are missing a few main developments, still, they are a prominent choice among a section of people because of their affordability. But still if used correctly then the Reolink cameras are more than enough. Another point to note is setting up these cams is a cakewalk and they are good for long-term use.
While Amcrest cameras are ultimately the best pick if you want strong image quality along with clean recordings. But, this security camera is hard to arrange. Besides, it is also a bit costly.
---
Compare Reolink vs. Amcrest Features
2.99 x 2.99 x 4.17 inches
Amazon.com price as of 10/08/2021 at 3:14 p.m. (MT). Read full disclaimer. Offers and availability subject to change.
The time has come where the important decision will be made, which camera system is the best? For this, to be precise, you have to make sure that you take as many as possible factors into consideration. As you witnessed, the Amcrest and Reolink security cameras have their own similarities yet again differences. So, depending on your ultimate requirements, you have to carefully write down what you want to buy.
We've also made other detailed comparison review for security camera systems such as Arlo vs Ring, Blink vs Arlo, and Blink vs Ring. And if you're looking for a battery-powered security camera, you may click here. We hope these guides will help you decide which security camera fits you and your home!
---

References

(1) PoE – https://www.youtube.com/watch?v=xkNIZIIgu7M
(2) PTZ – https://www.youtube.com/watch?v=4SF3urDe_3A
(3) NAS – https://www.seagate.com/tech-insights/what-is-nas-master-ti/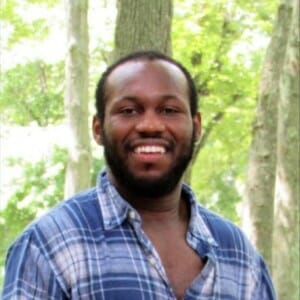 Written by
John Fox
Senior Writer & Director
John Fox has been working as a security consultant for over 20 years. During his time in the industry, he's learned about what it takes to ensure your home and family are always safe. With Safe Now, he's tried to take those two decades of experience and share it with others. His goal now is to help others figure out how to make the right choices for their businesses and families.