Last update on 2023-09-12 / Affiliate links / Ratings / Images from Amazon Product Advertising API
Written By: John Fox | Security expert / Locksmith 30 Years Experience
07.19.2023
When it comes to home security, you simply cannot make compromises and thus, have to purchase the best model available in the market. However, with so many models of home security out there, selecting one can be a tricky task. Although, the popular vote has made Blink and Arlo be the best brands out there. But which brand is better between these two industry giants? We conducted a faceoff between Blink and Arlo by testing their products. The conclusion of the long-running debate of Blink vs. Arlo has finally been drawn, and the results have been methodically mapped out in this article.
In the subsequent write-up, you will find the following components;
Key features of Blink and Arlo
Blink vs. Arlo: Chief similarities and differences between the two
Detailed conclusion on which is the best home security between Blink and Arlo
Blink And Arlo: Features and Tech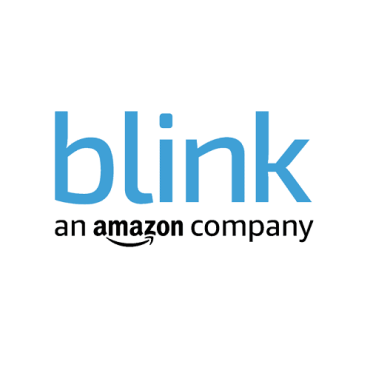 Blink
Blink offers a wide range of security cameras. From indoor, outdoor to mini, you get virtually all kinds of home security devices that consist of vast features, including wireless connectivity, cloud storage, motion detection, and two-way audio.
CHECK LATEST PRICE
Blink Features and Tech
Wireless Connectivity
Blink outdoor camera comes with wireless connectivity and functions entirely on the wi-fi system. By installing the app on your phone, you could control all the features of your home security and receive sound and motion alerts right on your phone. You could monitor your home day and night regardless of your location. Keep an eye on your kids while you over-time at work with complete ease.
Infrared Night Vision
The Blink indoor and outdoor cameras come with Infrared vision that enables easy night-time viewing. Whether it's the day, low light, or night, you could record a video or view your home in real-time. This feature is available in virtually all the models of the Blink, including blink XT and blink xt2.
Outdoor Blink Camera System
Blink cameras work best outdoors. With a sturdy built, the cameras of Blink can brave all kinds of weather conditions. Whether it's scorching sun, heavy rains, or snowy blizzard, this wireless home security can sustain all kinds of climatic conditions. Thus, the battle of Blink vs. Arlo when it comes to durability is owned by Blink! Blink indoor is also exponentially durable.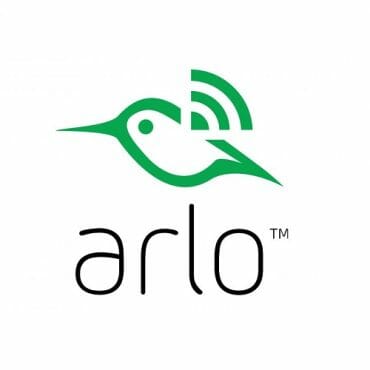 Arlo
With a wireless connection, vast video storage, compatibility with Alexa, and compact construction, Arlo products are equipped with all the features that you would need to monitor your home effectively. Whether it's brightly sunny or grimly rainy, this camera takes no off-days!
CHECK LATEST PRICE
Arlo Features and Tech
Camera Security
The Arlo home security is fully camera-enabled. Whether you want one camera, 10 cameras, or even 20, the smart integration system of Arlo will allow you to monitor every corner of your house with high-quality resolution. Its compatibility with the SmartThings hub app allows you to operate each camera and monitor your house in real time! (1)
Night Vision
The Arlo cameras come with built-in infrared technology, which enables you to view through the camera even in pitch darkness in high quality. Thus, you could keep close surveillance on your house at night owing to the comprehensive night vision of the cameras. The IR works for both indoor and outdoor security.
Two-Way Communication
The Arlo home security system comes with a built-in microphone and speaker. Due to this little addition, you could interact with the people who ring your doorbell without having to open the door. This makes communicating with unknown people simpler and safer!
100-Decibel Siren
The smart siren incorporated in most Arlo productions, including the Arlo Pro, Arlo Pro 2, and Arlo pro smart, will alert you as soon as the sensors of the system detect motion or sounds. The timely alerts will be sent right to your phone in real time!
Free Cloud Storage
While for most other home security options, you would have to pay a monthly subscription fee, Arlo offers free cloud services for video storage. Keep the camera rolling for 7 days and view the best quality videos recorded by the system at your leisure.
Rechargeable Batteries
The batteries inserted in the Arlo productions are rechargeable. Once recharged, the battery will run for 2 years straight with no interruptions! Thus, the hassle of recharging it again and again via an adapter is eliminated!
---
Compare Blink vs. Arlo Features
Amazon.com price as of 10/08/2021 at 3:14 p.m. (MT). Read full disclaimer. Offers and availability subject to change.
---
Similarities: Blink vs Arlo
Blink and Arlo both are ruling the realm of home security. Naturally, they have some similarities when it comes to functioning. Let's take a look at these similarities!
Wireless
Wireless connectivity has become a thing in vogue. To keep up with the trend, both Arlo and Blink have made their devices completely wireless. Installation, operation, and charging, none of these tasks require the aid of chords. Thus, the hassle of dealing with wires is eliminated entirely.
Easy to Install
Since you won't need to deal with any chords, installing the tiny units manufactured by Arlo and Blink is quick and simple. You would not need any professional help and could set the entire thing up just by reading the comprehensive manual sent with the package.
Compatible with Alexa
The products of both brands are compatible with the virtual assistant AI technology, Alexa. You could simply fire up Alexa and dictate commands to the home automation system. Moreover, with its compatibility with phone apps as well, you could control your home security with a few clicks and taps of the phone. However, if you desire compatibility with google assistant, Blink falls short in that sector. (2)
Both Indoor and Outdoor Options
Whether you want to put strict surveillance inside your home or outside, the home security cameras of both Arlo and Blink can get the work done smartly.
HD Video Quality
Video quality has a great role to play in the overall quality of the security camera. Thankfully both Blink and Arlo offer high-resolution video recordings. With Blink, you get 1080p resolution, while with Arlo, you get 720p, both HD resolutions.
Differences: Blink vs Arlo
The debate of Blink vs Arlo reaches its culmination in this section. By highlighting the key differences between the two brands, we understand what sets one apart from the other.
Types of Camera and Technologies
Blink likes to keep things simple, and it is evident from the technologies that they incorporate into its system. With the provision for both indoor and outdoor cameras, Blink surpasses its competitors with simplicity yet some level of sophistication packed into one device. You get night vision in the form of infrared technology, motion sensors, temperature sensors, and a built-in microphone to enable two-way communication. With the provision of a two-way communication feature, you could interact with people that ring your doorbell without having to open the door. Moreover, the outdoor blink cameras are fully weather-proof, making them functional even during heavy rains and snowfall. Furthermore, the Blink pro camera comes with a smart siren alarm. This smart alarm can detect minute sounds and motions and send alerts as soon as the sensors pick something up! (3)
In contrast, Arlo works better inside the house than outside. Although their models can survive to some degree outdoors, most Arlo units can succumb quickly to harsh weather conditions, such as stormy or snowy weather. The best part about Arlo is its compatibility with phone apps, which gives you a live view of the camera. You could keep an eye on who comes to your home and at what time from anywhere in the world by simply launching an app. With Arlo, you could convert your mundane home into a smart home by considering any of these two options.
Monitoring
Arlo cameras allow wi-fi connectivity. This means, once you've connected the unit to the local wi-fi, you could get real-time updates on your smartphone regardless of your location. All you have to do is install the mobile app, the SmartThings hub. This app will turn your smartphone into a remote that will control virtually all the devices of your home. You could subscribe to their monthly subscription plan, which will cost you around $2.99 with 30-day video history and a money-back guarantee, and enjoy their services to the fullest! The Arlo Smart premium costs $9.99 and will control 10 cameras installed in your home simultaneously, and the Arlo Smart Elite will control 20 cameras. The elite plan will cost you $14.99 per month. Once subscribed and linked, you will receive all the alerts in your email.
Although Blink offers wi-fi connectivity as well and allows app operation, its plans are not as comprehensive as Arlo's. Therefore, when it comes to monitoring, the battle of Blink vs Arlo is won by Arlo by a mile.
Sensors
Arlo products are not a favorable choice if you want a model that is packed with wide-ranging sensors. While it comes with a motion sensor, it is not wildly effective when you compare it with other eligible products in the market. Thus, the faceoff of Blink vs. Arlo when it comes to sensors is won by Blink. Blink has motion-activated sensors that can detect minute sounds and motions and give you real-time warnings in a jiff. You could get text alerts right on your phone if you have installed the suitable app and checked on the notification bar.
Price
Arlo offers a vast range of features. Consequently, the prices of this manufacturer can reach great heights. The price range of Arlo productions can start from $200 and go to $400. Arlo Pro will cost you somewhere around $245. The price may vary as per your location. Moreover, if you are thinking of incorporating additional pieces of equipment, then the total expenses will increase accordingly.
On the other hand, Blink cameras are much more inexpensive. Blink XT and Blink xt2 cameras can be bought for less than $100, depending upon the location of your residence. Thus, when you compare the integrated system of Arlo and Blink, Blink wins by a mile. You can install several Blink Cameras and still have change left in your pocket. While with Arlo, this privilege is completely absent.
Blink vs Arlo Key Features:
Which is Better, Blink or Arlo?
The in-depth review of both Blink and Arlo gave us some unreal insights about the manufacturers. But which brand won this duel? Arlo comes out as a clear-cut victor in terms of monitoring since it offers real-time viewing, with free cloud storage right from your phone. However, in terms of durability and pricing, Blink wins the day by a mile. Blink cameras can be bought for less than $100 apiece, while Arlo cameras cost around $200 – $400. Blink is clearly more pocket-friendly.
Blink vs Arlo: Best Options
In Blink vs Arlo, the distinction lies in minor details such as features and technologies. In this article, we mentioned all the similarities and differences between the products of Blink and Arlo. Arlo Pro offers some excellent models, including Arlo Pro, Arlo Pro 2, and Arlo Pro 3. They offer the best of Arlo and each individual model offers something new, at affordable rates. We highly recommend checking them out!
Similarly, Blink has some brilliant options to choose from as well, including Blink XT and Blink XT 2. If Blink tickles your fancy, then you can go for these products, and they will not steer you in the wrong direction. They do what they were manufactured to and at amazing prices.
---
Blink and Arlo may have distinct features, but they perform their primary responsibility well; keeping your home secure from all intruders. In these dark times, we cannot stress how crucial it is to have a robust monitoring system in your house, to protect not only yourself but also your innocent loved ones!
You can also check our other detailed review comparison for other security cameras such as Blink vs Ring, Arlo vs Ring, and if you're looking for the best security camera for your business you may click here.
I hope you could weigh your options with this detailed review and choose the best home security for your house!
---

References

(1) SmartThings hub app – https://www.youtube.com/watch?v=LavRegG8gv4
(2) Alexa – https://www.pocket-lint.com/smart-home/news/amazon/138846-what-is-alexa-how-does-it-work-and-what-can-amazons-alexa-do
(3) infrared technology – https://www.springer.com/gp/book/9781461576662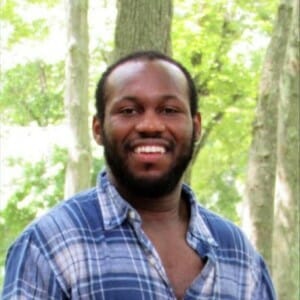 Written by
John Fox
Senior Writer & Director
John Fox has been working as a security consultant for over 20 years. During his time in the industry, he's learned about what it takes to ensure your home and family are always safe. With Safe Now, he's tried to take those two decades of experience and share it with others. His goal now is to help others figure out how to make the right choices for their businesses and families.