Last update on 2023-09-11 / Affiliate links / Ratings / Images from Amazon Product Advertising API
Written By: John Fox | Security expert / Locksmith 30 Years Experience
11.24.2022
Hikvision and Lorex are two of the leading surveillance brands in the world right now. Naturally, it becomes difficult for people who are looking to install security cameras in their homes to choose between these two amazing brands for their needs.
Which one should you buy between the Hikvision and Lorex security cameras? To help you make a decision, we tested some of the models of both the brands and compared them head-to-head based on some common features. We also discovered what sets one apart from the other through thorough testing.
Read on to know which brand between the two we found to be better.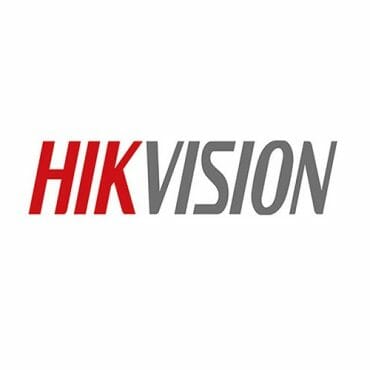 Hikvision
Hikvision is a video surveillance manufacturer that has been in business for over two decades. They have manufactured an array of surveillance equipment, including bullet, PTZ, and dome security cameras to fulfill home surveillance needs, although, their forte is providing surveillance equipment for military and civilian purposes. Hikvision cameras are easy to install, which makes them a hot choice in the market. There was an assortment of other features we enjoyed while using the Hikvision cameras, which we will discuss in this article in detail. 
CHECK LATEST PRICE
Hikvision vs Lorex: Feature Face-off
Both Hikvision and Lorex have top-of-the-line security cameras in their arsenal. As a homeowner, the kinds of cameras that you would be looking for are either a bullet camera or a dome and PTZ camera. To that end, we tested the best models of these brands, such as the Lorex 4K Bullet Camera, the Hikvision 4MP Bullet Camera, the Lorex PTZ Dome Camera, and the Hikvision 4MP Dome Camera to know which one was better, both on paper, and in practice. For comprehension, we have compared the brands and some of their models based on some common features, and some unique ones. 
Night Vision Technology
Night Vision technology has become a must-have feature in security cameras. If you're looking for a home surveillance system, especially for your home's entrance, you would want to know who is ringing your doorbell in the middle of the night, or if there has been an invader in the front of your house. Night vision technology allows you to detect people even in pitch darkness. Both Hikvision and Lorex use this technology to better equip their models. The difference lies in the range that each brand offers. For instance, when we tested both the brands, we discovered that the Hikvision Bullet Camera comes with a night vision range of 100 feet, while the Lorex bullet camera offers a whopping night vision range of 250 feet. Clearly, the Lorex bullet camera has better night vision capabilities.
If we're speaking of Dome cameras though, the story is altogether different. While testing the dome cameras of both the brands, we noticed that the Lorex PTZ Camera dome came with color night vision, while the Hikvision 4MP Dome Camera offers Infrared night vision and ClearNight imaging technology. Color night vision is the newer technology, so naturally, you would consider it to be better, but the quality is the crucial factor here. However, it boils down to your personal needs. Not to mention, The Hikvision camera is equipped with numerous IR LEDs that illuminate the front for excellent clarity, and sharpness. But if you ask us, the Lorex PTZ Dome Camera would be a better option to choose because of its range.
Winner: Lorex – Better Range
Video Resolution
While selecting a camera of any kind, let alone a security camera, video resolution is the primary factor that you need to consider. The higher the resolution, the better the video quality. While using the cameras of the two brands, we paid special attention to the quality and the resolution of the image each model renders. The Hikvision 4MP Bullet Camera offers a resolution of 2688 ×1520p, in contrast to the Lorex 4K bullet camera, which has a resolution of 4K, which is considered to be one of the finest if we're speaking image quality. Needless to say, if high resolution is a prerequisite for you, then the Lorex is the ideal bullet camera for your needs.
If it's a dome camera you're looking for, then our vote would go to Hikvision. When we tested the Hikvision Dome Camera, and the Lorex Dome Camera, we realized that while the resolution of the two cameras is similar, that is 4 MP, the Hikvision dome camera covers a range of 98 feet, which makes it a more favorable option. We also tested the turret cameras of both the brands, the Hikvision EXIR Turret Camera and Lorex 8MP Turret Camera.
The Hikvision EXIR Turret Camera provided a video resolution of 1080p, while its Lorex dome camera rival offered a resolution of 4K. With Lorex being a better brand both in terms of the bullet and turret camera in resolution, it gets our final vote. However, the resolution alone should not be the sole deciding factor. While the resolution is indeed important, you can also make do with the low-resolution cameras if you're on a budget. It narrows down to how much you're willing to spend on a security camera.
Winner: Lorex – Better Resolution
Installation
Installation and power setup are something a lot of security camera owners struggle with. Due to this, many of you would choose to own a camera that has hassle-free installation. Well, with these two brands, you won't have to worry about that hassle. During our testings, we found the installation extremely seamless.
We noted the time it took us to install the models of both brands. The devices of both brands are lightweight, which made it easier for us to combine the components of the camera. Some of the things that would be required to get the system up and running are an Ethernet cable to establish Power over Ethernet (PoE), and a PoE injector, in case of a turret camera. The dome cameras of the two brands are simple to install too. You will get everything you need to make the security cameras functional inside the package. (1)
Winner: Both – Hassle-Free Installation 
Motion Detection
Motion detection is an important technology for security cameras, as it plays a crucial role in informing you if there is something wrong. We tested the models of Hikvision and Lorex for their motion detection capabilities too and made some interesting observations. Both the brands have equipped their camera with this technology. However, we discovered that there are stark differences between the two models in terms of the range provided for the motion activation.
Lorex 4K Bullet Camera, for instance, provides a range of 250 feet. Meanwhile, the Hikvision 4MP Bullet Camera only provides a range of 100 feet. Both the Hikvision 4MP Dome Camera and the Lorex PTZ Dome Camera offer motion detection of similar nature, but there are certain features that the former offers, including device tampering, and dynamic analysis. For people more concerned about the number of features, the Hikvision 4MP Dome Camera would be the ideal choice.
Both the Hikvision EXIR Turret Camera and the Lorex 8MP Turret Camera also come with effective motion detection technology, However, the Lorex camera provides a wider range and also comes with the digital zoom feature, but the Hikvision EXIR Turret Camera makes up for these drawbacks by providing some super-advanced detection features, including intrusion detection feature, face recognition, and device tampering.
Winner: Hikvision – More Features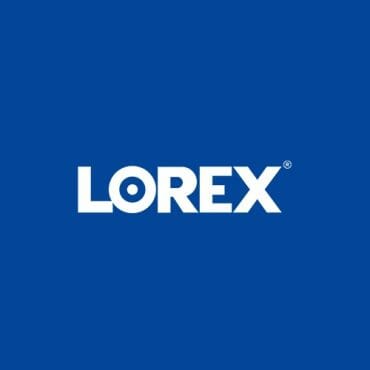 Lorex
Lorex is a security company that started its operations in 1991, and since its foundation, it has been at the forefront of manufacturing state-of-the-art surveillance equipment. Their line of home security cameras is widely sought-after by households and businesses alike. We tested their PTZ, IP, and bullet cameras to gain a deeper understanding of their features, and how well they perform when they go head-to-head against brands like Hikvision. 
No products found.
Hikvision vs Lorex: Distinct Features  
While both the Lorex security camera and Hikvision camera have all the standard features that you expect from a quality security camera, both come with certain features that the other doesn't. 
Hikvision
Face Recognition
The Hikvision EXIR Turret Camera supports facial recognition technology, which is an attribute of the state-of-the-art surveillance system, and not many brands have this technology as of yet. In the home security system, the user is first required to create a database of individuals who often visit their homes. The database may include the information of their friends, and family, and domestic workers who are usually expected to visit their house on regular basis. Once the system has intel on these individuals, it can detect their presence in front of the lens, and issue an alert to you. (2)
Storage
Both the Hikvision and Lorex cameras have different forms of storage. While in Hikvision 4MP Bullet Camera, you can save footage on a 128 GB micro SD card, ANR, or NAS, the Lorex 4K Bullet Camera has no provision of an SD card slot. The Lorex PTZ Dome Camera saves footage on an NVR, while the Hikvision 4MP Dome Camera works best with SD cards.  
Lorex 
Color Night Vision
If we're speaking of dome cameras, you can expect both the Lorex and the Hikvision cameras to offer night vision, but only Lorex comes with color night vision. We tested the camera's efficacy in low-light conditions and found the results to be extremely favorable. The ClearNight imaging technology of the Lorex camera ensured that the images and the videos the camera took in low-light were crisp and sharp. The Hikvision 4MP Dome Camera comes with IR LEDs, which allowed us to take good IR images of the surroundings. 
Range
Lorex prides itself on its excellent range. Pick any model of Lorex you want, and you can easily expect a spectacular range. This is one thing that makes Lorex one of the best, if not the best, security camera brands out there. If you're someone who prioritizes range over everything else, such as sophisticated detection features, and ultra high resolution, then you would find a great product in Lorex. Even at night, you can easily expect the Lorex turret camera to offer a whopping range of 200 feet, a feature that only a few security camera brands can boast of. 
---
Compare Hikvision vs. Lorex Features
5.98 x 5.98 x 5.59 inches
Amazon.com price as of 10/08/2021 at 3:14 p.m. (MT). Read full disclaimer. Offers and availability subject to change.
Hikvision vs Lorex: Who Wins? 
Since the Hikvision outdoor PTZ camera brand and the Lorex PTZ camera brand are two of the leading companies in the surveillance industry, choosing one winner can be tricky. However, after a series of tests we conducted, we noticed some distinctions in the different kinds of cameras both the manufacturers have to offer. While Hikvision defeated Lorex in terms of its advanced detection capabilities, Lorex has emerged victorious on the fronts that matter. It has a better range, higher resolution, and a more favorable night vision technology, which according to us, is enough to sweep the top choice.
However, there are a lot of other determinants that need to be taken into consideration before you zero in on a brand. Primarily, your budget. In addition to this, if you're looking for a camera with advanced detection technology, then you might want to consider buying Hikvision instead of Lorex. Our suggestion is to list the features that you need and use this in-depth comparison guide to see which brand meets your requirements. 
Other Products: Hikvision & Lorex
Sale
Sale
Lorex 5MP Super HD Weatherproof Indoor/Outdoor Add-On Analog Bullet...
5MP WEATHERPROOF CAMERAS - Each 5MP security camera provides clear video resolution. The wide 98-degree field of view allows you to cover large areas.
COLOR NIGHT VISION – Keep your family and possessions safe. Equipped with infrared LEDs, these cameras provide clear, colored video quality with IR night vision for up to 135ft, letting you identify objects and people more accurately than in black and white.
Both Lorex and Hikvision have something to offer that the other doesn't. Even so, we find Lorex to be more favorable based on our needs.
Use Hikvision if you:
You want smart home integration

Wide range of features 
Use Lorex if you:
Want a camera with high resolution
Want a camera with better night-vision prospects 
It would ultimately boil down to your expectations for an ideal home security camera. Use this guide to go and buy your ideal security camera system now! Let us know if you have any questions or issues and will try to answer
---

References

(1) Ethernet cable – https://www.lifewire.com/what-is-an-ethernet-cable-817548
(2) facial recognition – https://us.norton.com/internetsecurity-iot-how-facial-recognition-software-works.html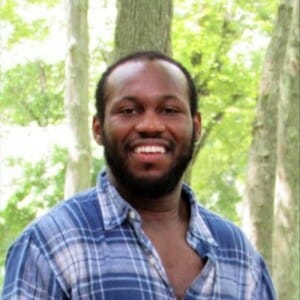 Written by
John Fox
Senior Writer & Director
John Fox has been working as a security consultant for over 20 years. During his time in the industry, he's learned about what it takes to ensure your home and family are always safe. With Safe Now, he's tried to take those two decades of experience and share it with others. His goal now is to help others figure out how to make the right choices for their businesses and families.