[aawp_disclaimer]
Written By: John Fox | Security expert / Locksmith 30 Years Experience
04.08.2022
We live in an ever-changing world – it seems, now more drastic than ever. Technological evolution brought us many gadgets that make our lives easier. We'll devote this article to one of those, and that's the security camera. At SafeNow.org, we research the market daily for the best solutions concerning safety. We came across two brands that stayed on the top for years: Lorex and Swann. In this article, we'll explore their home security systems and compare their features. It was a hard decision, but our winner is Swann. If you continue reading, you'll see the comparison and learn about:
Features
Best cameras from both Lorex and Swann
Overall rating
Lorex vs Swann: Comparison of Features
It's hard when it comes to comparing cameras by the biggest and most famous brands in security systems – they are on top of the lists for a reason. Both Lorex and Swann have existed for decades. Swann was founded in 1987, and to this day they managed to expand to 40 countries around the world. Most of their cameras are rebranded Hikvisions. On the other hand, Lorex was found a bit later, in 1993, and after being acquired by FLIR, they became a Dahua brand.
Both brands offer high-quality safety cameras – Lorex is best known for its innovative approach in terms of 4k video camera systems, digital video recorders (DVR), network video recorders (NVR), and wire-free options, while Swann is best known for its superb smart home capabilities, high-resolution video cameras, deterrence features and more. Now, let's dive into a general comparison of both brands.
Price
After researching the market, we concluded that Swann is the clear winner here. Since Lorex's cameras are more high-end and generally expensive, Swann comes as the more affordable option. This doesn't mean that Swann cameras are of lower quality – you'll find that most of their cameras offer excellent video quality, heat-sensing technology, and wireless security. On the other hand, Lorex cameras are of great value if you're looking for security in low-light places since they offer great night vision, quality resolution, DVR, and NVR. However, the more affordable option is Swann.
Camera Variety
Lorex's security systems can be easily sorted into few categories: digital IP security cameras, wire-free security cameras, wi-fi security cameras, PTZ security cameras, smart indoor and outdoor cameras, and MPX/Wireless security cameras. All of these have different features! What we liked about all Lorex products is that they offer everything: from simple affordable PTZ cameras that you can easily install, to full security systems with excellent quality. Many of these are 4k cameras with bigger resolution than 1080p HD, with long-range color night vision, and compatible with great pieces of equipment by the same manufacturer. (1)
Swann on the other hand, as a more of a DIY security system, offers bullet cameras, dome cameras, IP cameras, wired, wireless, or wi-fi cameras, indoor and outdoor cameras, voice-integrated cameras, pan and tilt cameras, and fully wired security systems – all of which are quite affordable. The unique feature in Swann cameras is their heat-sensing technology, which triggers alerts and pushes notifications once motion is detected. We particularly like this – because you won't get boring incorrect notifications, and you'll only get notified if a human motion appears. Plus, you can connect these cameras with a google assistant. (2)
However, even though Swann offers great, affordable options, Lorex has the lead here with more cameras, and a bigger variety in both features and price.
Storage
When owning a security system, storage is one of the most important features. It is important to choose a security system that provides enough storage to store at least 30 days of raw material. The amount of storage space will be determined by many factors, such as the resolution of your security camera and the bit rate. Most cameras today offer just enough storage space, but if you ever need more, you can always purchase a hard drive for additional storage space.
With Swann security, you'll have a few options for easy storage, downloading, recording, and sharing of videos. When it comes to storage plans, Swann offers great flexibility. You can choose between a 7-day local memory (with local camera storage), cloud storage (2 days local camera storage), ongoing support, 30-day free trial, or you can pay for it. With a $4.99 monthly subscription, you'll get cloud storage, and you'll be able to store videos for 60 days.
On the other hand, Lorex does not offer cloud storage, professional monitoring, or anything similar. All you need is local storage. Most of Lorex's kits are equipped with a hard drive that offers great storage space. This may be more suitable for everyone who doesn't want to engage in monthly subscriptions. This option also means a more stable wi-fi, since the Lorex camera won't slow it down. However, be prepared to pay more.
The conclusion is: both Lorex and Swann offer great options in terms of storage space, but in the end, it's up to your preferences.
Warranty
As with all technology, a warranty is important. Lorex offers a 1-year warranty on its cameras, but you can also extend it up to 2 or 3 years with additional payments. Swann also offers a 1-year warranty, but you won't have the option of extending it.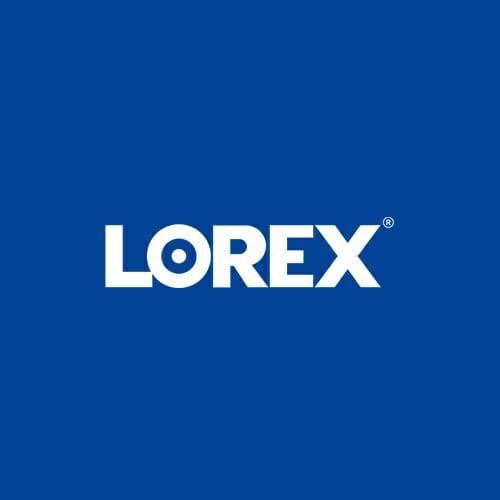 Lorex
This Lorex security camera system includes 6 bullet cameras, with ultra 4K high definition and 8MP. One of its best features is the 130 ft night vision, which allows for clear video quality for up to 130 ft in low light areas. The recorder allows you to view both live and recorded video in high resolution while using a preinstalled 2TB security-grade hard drive. It is weatherproof and can easily withstand harsh conditions such as rain, snow, wind, or extreme temperatures.
[aawp fields="B0743DNTDQ" value="button" size="large"]
Additional Features: Lorex
Mobile Alerts: By using the mobile app and the motion detection feature, you'll get notifications on your mobile phone once movement is detected.
Person Detection: When it comes to motion detection, the Lorex camera does an extraordinary job. One of the best features of the Lorex security camera is the ability to recognize and distinguish human movement from everything else. With this smart feature, you'll get the best home security, since you'll be able to see what's going on outdoors in seconds. Plus, unlike other security systems, you won't get boring notifications when a car or a bird passes by.
DIY Installation: Since the Lorex camera is wireless, the installation is super easy. With each purchase of their cameras, you get a self-installation kit that will guide you through the process.
Smart Home Options: The smart home options of the Lorex camera bring out the best in technology. These allow for your camera to connect with most digital assistants, which in turn ease the usage of the camera by the use of voice commands.
Two-Way Talk: This feature allows for two-way communication with anyone outside your home.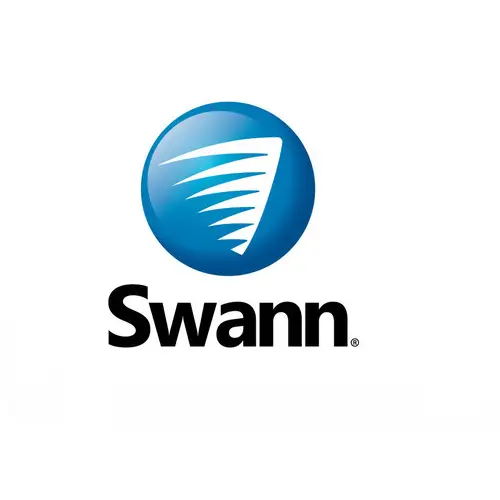 Swann
А state-of-the-art security system with 12 cameras, 16 channels (DVR-4580) that sees even the tiniest details on clothing in HD (1080p) video. This kit has a 90° viewing angle, and night vision features which allows up to 100ft in black & white video, or up to 32ft in color video. As with most Swann gadgets, this camera also possesses the true detect heat and motion sensing – you'll get reliable notifications when the camera detects human motion. It is compatible with Alexa and Google assistants.
[aawp fields="B07VWSH3MK" value="button" size="large"]
Additional Features: Swann
True Detect Heat Sensing Technology: With this feature, Swann security is stepping up the game. The Swann camera can sense the heat of a human body, and use that information to send alerts and push notifications. This camera feature is a superb innovation.
Night Vision: If the outside of your property is in low light, you don't have to worry. Most cameras fail to function well in low light conditions, but that is not the case with the Swann camera. The night vision allows for illumination in the field of view so every motion can be detected.
Two-Way Talk: Most Swann camera models possess the two-way talk feature. This allows for communication with whoever is standing outside your door. Sometimes, it might be a relative, but you can also use it to scare off anyone unwanted.
Smart Home Options: Just as Lorex, Swann also added the smart home options to their security camera. This means that you can easily connect the camera to a device to access any digital assistant.
Wireless DIY Equipment: Wireless cameras are the best in terms of the user experience. Since no hardwiring is needed, the Swann camera offers easy installation. Besides this, you can choose between different models. You can choose one that uses a battery, or a solar panel – it's up to you and what you like in a camera system.
Mobile Alerts: The Swann camera system is connected to a mobile app that will allow you to monitor the activity on your property from everywhere in the world. You can turn on the option to get alerts to your smartphone once motion is detected. At last, these cameras have a high-quality motion detection capability.
Professional monitoring
Amazon.com price as of 10/08/2021 at 3:14 p.m. (MT). Read full disclaimer. Offers and availability subject to change.
We've come to the last and most important part of this review article – where we decide which of these brands offer better home security and a bigger variety of features. When talking about Lorex, we liked the variety best. Lorex offers a variety of high-quality home security gadgets that can fit everyone's needs. What's also good and worth noting, is that they offer a trial period of 60 days – so if you are new to this and get a camera that doesn't fit your needs, you can easily return it and get a refund. Lorex cameras have great deterrence features and a variety of storage options – but in the end, so does Swann. One thing we noted as a disadvantage after doing our research is that their customer service could use some improvements. One disadvantage of Lorex cameras is that they lack a professional monitoring feature.
On the other hand, Swann offers a variety of cameras that are highly affordable. This might be one of their greatest advantages – you'll be getting great value for money. Another advantage is the professional monitoring, which you won't find in Lorex cameras. Also, the Swann camera provides great night vision and a field of view. However, Swann doesn't offer a trial period. Another disadvantage, compared to Lorex, is that they offer fewer options in a camera.
All in all, we rate both brands with 4.5 out of 5 – since these are exceptional brands we're talking about. What camera is best depends on preferences, but we liked Swann's assortment more. So, we declare Swann as the winner. We hope that this article helped you learn a bit more about security systems and cameras. Until next time!
---
References
(1) PTZ cameras – https://www.axis.com/en-ph/products/ptz-cameras
(2) IP cameras – https://www.consumer.ftc.gov/articles/0382-using-ip-cameras-safely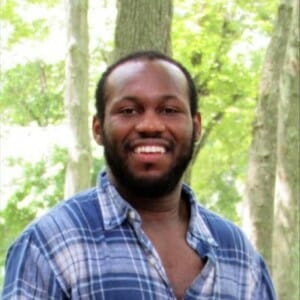 Written by
John Fox
Senior Writer & Director
John Fox has been working as a security consultant for over 20 years. During his time in the industry, he's learned about what it takes to ensure your home and family are always safe. With Safe Now, he's tried to take those two decades of experience and share it with others. His goal now is to help others figure out how to make the right choices for their businesses and families.