[aawp_disclaimer]
Written By: John Fox | Security expert / Locksmith 30 Years Experience
01.16.2023
Coming from a background in security I get a lot of questions about brands so I thought it would be best to create comparisons. Two of the most known and best security manufacturers that provide quality security camera systems are Swann and Night Owl. Swann and Night Owl both provide a wide range of cameras.
Diligent research has been done to know about the comparison between these two security camera brands and also the products and services both cameras offer.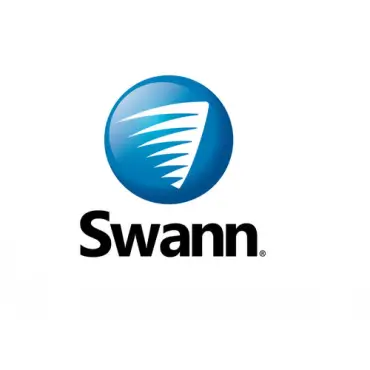 Swann
The Swann company went from rags to riches. It was a humble enterprise that started in a basement is now a full-grown international business that various types of security systems and cameras are sold in more than 40 countries all over the world, almost in 6 various continents.
[aawp fields="B07XZHN3C5″ value="button" size="large"]
Swann offers a lot of choices, from Super HD 5 MP to 1080p HD security cameras and many others. Swann is a pioneer of home security cameras. Swann contains a large selection of cameras, in a variety of sizes and from outdoor to indoor security cameras, and with any feature a person can think of.
Swann cameras are considered to have more advanced features such as video storage of 2 TB, motion detection with heat-sensor, and many more. Swann cameras offer many features like free cloud, detection alerts of motion, imagery of 1080p, Amazon Alexa voice commands are also supported, and internal video storage. Swann security camera is an affordable camera that can be used for outdoor and indoor security.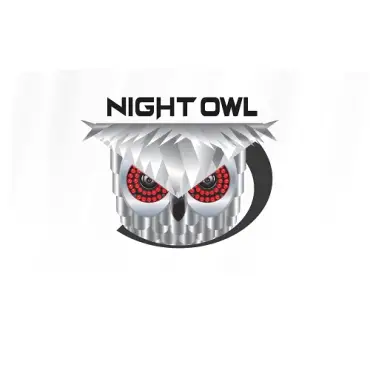 Night Owl
Night Owl is a security company based in Florida and best known for its video surveillance systems. It was found in 2009 and has grown very much in popularity and in scale since it was founded.
[aawp fields="B07D83LY32″ value="button" size="large"]
Night Owl is not a recognizable big name, but it still provides reliable security, and this security camera can adapt virtually to any environment. Night owl offers a wide range of wireless products. The setup and installation of every night owl camera vary depending on the product.
The night owl offers stand-alone cameras, devices of dome-style, systems that are wireless, and even a camera for the doorbell. Night owl security records video with a resolution of 1080p HD. They provide a simple setup experience. The night owl does lack the convenience of the night owl security system that big security companies provide, but it does have some of its charms.
This night owl camera works with the internet or even without the internet. The night owl security also helps in reducing the false motion alerts by almost 90%.
Swann vs Night Owl: Pros and cons
Amazon.com price as of 10/08/2021 at 3:14 p.m. (MT). Read full disclaimer. Offers and availability subject to change.
Swann vs Night Owl: Common Features and Specifications
Camera Models
Swann enterprises offer a wide range of services and products like bullet cameras, alarms, Wi-Fi cameras, and doorbells.
Night Owl enterprises offer many products and services like stand-alone cameras, wireless systems, and doorbell cameras.
Winner: Night Owl
Video Resolution
Swann cameras provide a video resolution of up to 4K Ultra HD and 1080p resolution for both indoor and outdoor cameras.
Night owl cameras provide a video resolution of up to 4K Ultra HD, and the DVR of the night owl supports a video recording resolution of 1080p resolution.
Winner: Night Owl
Frame Rate
The frame rate for the Swann camera is 25 frames per second. Frame rate is basically the images number that is displayed in seconds. For Swann, 25 frames per second are considered as the optimum frame for video playback. (1)
Night owl has an adjustable frame rate that can be set as high as 30 frames per second and as low as one second. At 30 fps, night owl movement is as smooth as TV shows, but this fps uses more storage. In comparison, the lower frame rates do not need much storage, but the motion would appear choppy and stilted. 12 to 20 fps is considered as the best balance for fps.
Winner: Night Owl
Night Vision
Swann cameras offer a good quality night vision that ranges up to 100 feet. The night vision that is offered by Swann cameras is colored and infrared.
The night owl cameras come equipped with infrared LEDs that are powerful and gives a range of up to 100 feet night vision. This night vision is much more effective than any other Wi-Fi security camera, which provides a range of 25 feet on average.
Winner: Night Owl
Field of View
Swann Cameras Offer a field of view that varies with the Swann security that an individual is using. The ranges for the field of view are from 75° to 180° viewing angles. (2)
The night owl camera viewing angle varies from 80° to 160° depending on the camera that is used. The cameras of night owl do not provide a wide viewing angle, and they are adjustable on a vertical plane. Because of this reason, it is hard for them to point at the target.
Winner: Swann
Installation
Swann cameras provide a simple and easy installation process. Swann security offers both wireless and wired security cameras. The setup for security can vary from device to device.
Night owl camera installation is a bit complex and requires professional help. The installation varies from device to device. Installing a wireless camera is faster than a wired camera.
Winner: Swann
Features and Tech
Swann offers the best tech between both security cameras. Swann brand has many awards of innovations because of their tech use. Swann was the first surveillance camera company that introduced the features of voice control by Google Assistant on a 4K multi-camera. The Swann devices also support advanced AI technology like familiar face recognition and human detection. (3)
Some camera models of night owl security have facial recognition and human detection as well. These features keep the person updated about a stranger or unfamiliar movement in the area while also reducing false motion alerts.
Winner: Swann
Storage
Both Swann security cameras and night owl cameras offer storage means for saving footage. Both security cameras offer NVR and DVR systems with an installed hard drive that stores the recordings. Some cameras models of these companies record or store the recordings on a MicroSD card that can be changed anytime.
Security cameras of a Night Owl and Swann both support cloud storage so that videos can be viewed anywhere. Swann offers a free basic plan where 2-day recordings can be viewed. Plus, they also offer a 30-day trial that is offered by the premium package. Night owl does not provide a free cloud plan nor a monthly trial plan to try.
Winner: Swann
Mobile Applications
Swann Security app offers 24/7 application access and gives alerts any time if an unfamiliar motion is detected.
Night owl security systems do provide mobile applications for viewing the movement remotely. Night owl camera models provide live feed through the application using mobile phones from anywhere.
Winner: Night Owl
Swann vs Night Owl: Stand-out Features
Stand-out Features of Swann
Installation: Swann cameras provide user-friendly and easy installation and instruction. A Swann security camera is very easy to install, and they are very user-friendly; because of this, professionals are not usually required.
Thermal Sensing Motion Detection: The best stand-out feature of the Swann camera is hear-sensing motion detection. This camera can go full spy mode when body heat is detected and any motion that triggers recordings.
Consumer Support: Swann cameras provide the best consumer support. It provides a knowledge base, installation videos, tutorials that help in making the consumer experience better.
Stand-out Features of Night Owl
Audio: Night owl cameras provide audio-enabled features in the cameras. The camera record clear audio with a microphone that is built-in.
Two-way Recordings: Night owl cameras provide two-way recordings video as well as audio that help in providing an extra layer of protection to security.
Mobile Alerts: The Night Owl app for camera security viewing gives instant notification about any unfamiliar motion that is detected. This application helps in viewing the live stream footage through mobile phones.
Night Vision: Right owl cameras record video in full color in the daytimes and effortlessly switch to the nigh mode, which helps in hitting hidden and dark corners of the place in a way that cheaper cameras can't.
Smart Home Options: Night Owl can be used as a part of the Google smart home ecosystem; this allows you to sync the cameras with any other devices in-home or business and also help in automating the need. Just by using the voice, a person can tell Google to arm the camera at night.
Considering all the features of both the security cameras, the night owl camera could be considered the winner. If an individual wants to buy a new security camera in 2021, then the preference will be given more tonight owl security cameras.
Other Products: Swann vs Night Owl
[aawp box="B07C8H3LH4″ template="horizontal"]
[aawp box="B07FQXL5L3″ template="horizontal"]
[aawp box="B0897Y2CPY" template="horizontal"]
[aawp box="B01H5RHCBU" template="horizontal"]
It would be better to choose Swann security if:
A person wants a camera that is easy to install
An individual needs a camera that provides a wide viewing angle
A person wants a heat-sensing motion detector feature for their security cameras
An individual wants a camera that provides high-quality video and night vision up to 100 feet
Night Owl security cameras would be the best option if:
A person wants a two-way recordings video as well as audio
The camera can be viewed remotely by means of mobile phones
A person wants more advanced night vision with the best video quality
---

References

(1) frame rate – https://www.adobe.com/sea/creativecloud/video/discover/frame-rate.html
(2) field view – https://www.sciencedirect.com/topics/physics-and-astronomy/field-of-view
(3) Google Assistant – https://www.pocket-lint.com/apps/news/google/137722-what-is-google-assistant-how-does-it-work-and-which-devices-offer-it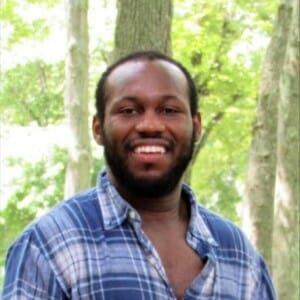 Written by
John Fox
Senior Writer & Director
John Fox has been working as a security consultant for over 20 years. During his time in the industry, he's learned about what it takes to ensure your home and family are always safe. With Safe Now, he's tried to take those two decades of experience and share it with others. His goal now is to help others figure out how to make the right choices for their businesses and families.