Whether you like checking in on your home when you are away or if you need to receive alerts when something suspicious is going on, a phone security camera that lets you watch live video on your phone is a great feature. Many security cameras already have these features, and we go through how to use them and activate them below.
Here is a quick summary of the steps we'll cover:
Check your camera's manual to see if it can be linked.
Identify the app needed, and download and install the app to your mobile phone.
Launch the surveillance app and add your security camera(s)
Click the security camera(s) link to your cell phone, enjoy live viewing, and set custom surveillance configurations like motion detection mode, upload path, and alert frequency to meet your specific monitoring needs.
Now, we'll talk about these steps in a bit more detail. 
Check your camera's manual to see if it can be linked.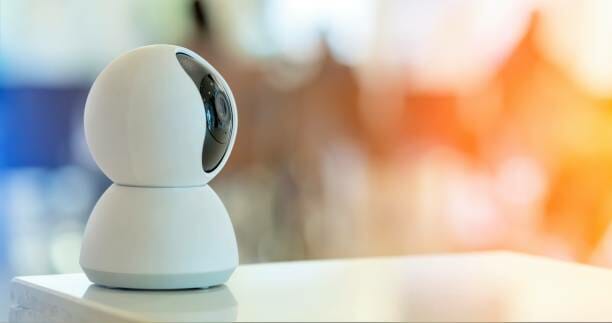 Not all security cameras can be linked to a phone. CCTV cameras are less likely to be easily linked to a smartphone. However, most modern IP cameras have a dedicated app that you can set up quite easily. If your camera has an app via which you can connect your phone to the camera, there will probably be a section dedicated to this feature in the manual included with the camera. You may also need to verify if the app is compatible with the operating system on your phone. (1)
It is possible that your camera manufacturer does not have an app for your operating system. Whether you have an iPhone, an Android phone, a Windows Phone, a Blackberry, or a unique type of smartphone, you will need the app to be available on iOS, Android, Windows, Blackberry OS, or some other operating system appropriate for your phone. Most IP cameras are compatible with iOS and Android. 
Identify the app needed.
If your camera can be connected to your phone, it won't be difficult to find the app. You will find the name of the app in the manual. Alternatively, you can search for the manufacturer's name in your AppStore or Play Store, as the name of these apps usually includes the name of the manufacturer. Lastly, you can visit the manufacturer's website; you will likely find a link to the app there.
Some phone apps for the most common models include:
Download and Install the app to your mobile phone
It shouldn't take a lot of time to download the app. Most security camera apps take up less than 200 MBs. However, the app might take up more space after you sign up and start storing data. Some third-party apps support cameras from different manufacturers. (Note Android has had some security issues lately, so be careful which app you use. Looking at several downloads and ratings to make sure it's secure and not a backdoor) (2)
If you don't find the manufacturer's app suitable, you can download these third-party apps and use these apps alongside the app from the manufacturer. Third-party apps may also allow you to control cameras from different manufacturers via the same app, a feature you won't find in a manufacturer's app. Lastly, third-party apps might be better designed than manufacturer's apps due to competitive market pressures.
Launch the surveillance app and add your security camera(s)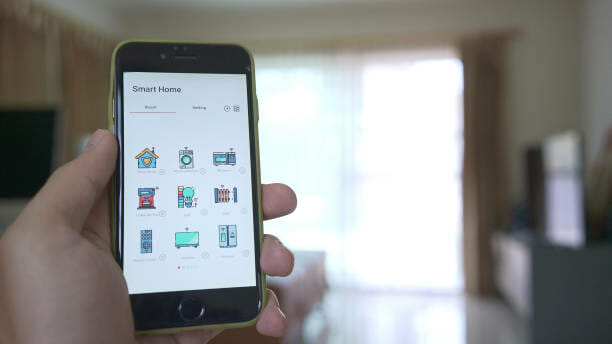 Usually, you have to create a user account and then sign in. Once signed in, there are many different features you can access. We can't go through these features here since different models and apps offer different things. However, a commonality among these apps is the ability to monitor multiple screens and set up alerts for specific functions. Be sure to read the manual and see what functions your device offers.
Click the security camera(s) linked to your cell phone and enjoy live viewing.
These apps are usually quite intuitive, and won't take much time to find your way around them. Once your app is set up, and your cameras are connected, the app will allow you to view live footage from your camera.
Set custom surveillance configurations like motion detection mode, upload path, and alert frequency to meet your specific monitoring needs.
Many cameras have additional features that can be accessed and controlled through the app. You can turn these features on or off remotely from your phone using the app. 
Other options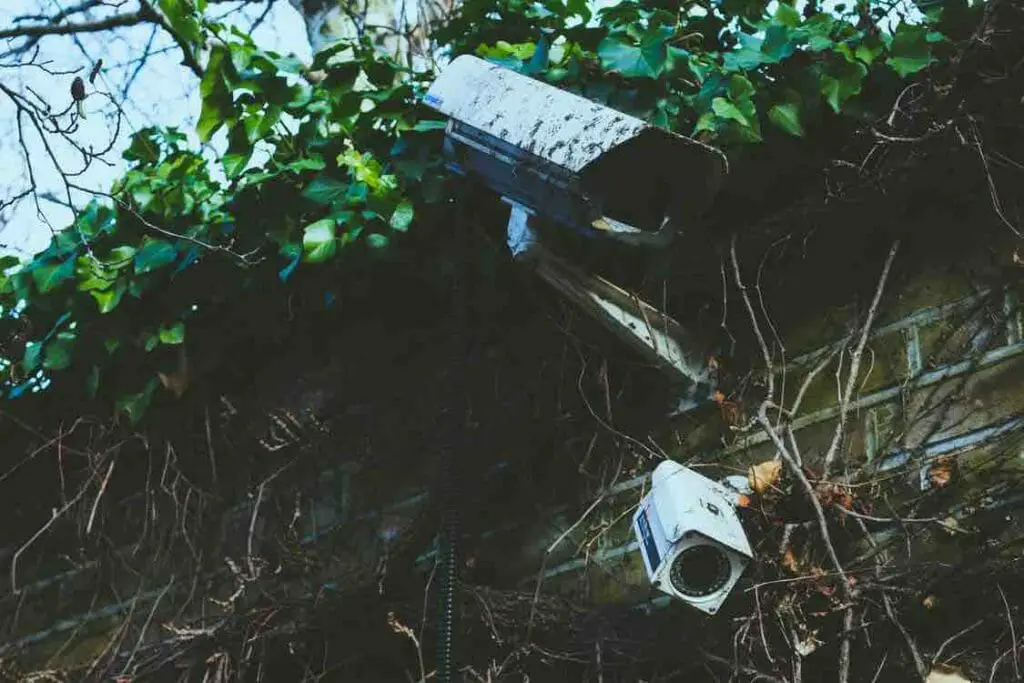 You can also choose where and how the camera stores recorded footage and captured pictures. You can configure notifications, whether and when to turn on night vision, and whether to compress the footage or store raw footage, among other options on your phone.
Features to Look Out For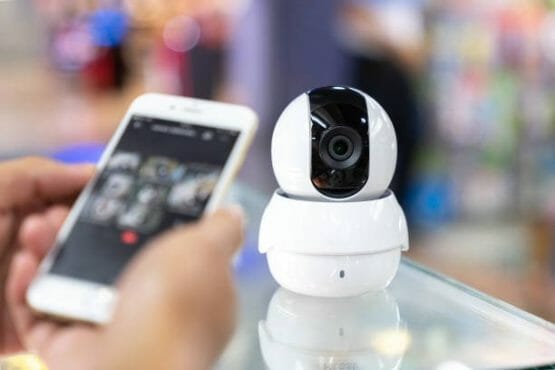 Wired vs. Wireless
It is important that a camera gets enough power and stays on so you can rely on it to give you footage of a certain event. Wired cameras are easy to use because you don't have to recharge them. However, WiFi cameras are much easier to set up than wired ones and usually offer more features.
Battery Life
The most important feature you want in your camera to enjoy superior remote viewing is good battery life. Three categories of cameras run on batteries. Those that need to be charged directly, those that have a replaceable battery, and those that charge using solar power.
Cameras that charge directly need to be disconnected to be charged, or you must bring an extension cord to the camera. Cameras with replaceable batteries are easier to charge because you only need to take out and charge the battery. You can also replace it with another battery while you charge the first one. Solar power wireless cameras do not need to be charged at all. It keeps charging via the energy from the sun.
Here's a good read on how long wireless security camera batteries last.
Infrared Night Vision
Most security cameras have infrared night vision. You may want to check the best night vision security cameras in the market nowadays. As a rule of thumb, the more individual infrared bulbs a camera has, the better and farther it will see at night. The ability of the camera to capture and process footage from the infrared sensor matters too. The only way to judge a camera's night video footage quality is to witness its function in the dark.
You might also want a camera whose infrared light is not visible at night. Some infrared bulbs in the camera also emit red light when they're on, revealing the camera's location.
Easy App Navigation
The more intuitive the app is, the easier it will be to use the camera's features. Check if the app is well-developed before you buy a camera.
Seamless Phone Connectivity
The camera must be able to transmit the data it captures seamlessly, or it's no good. Place the camera at different distances from the WiFi router and the phone to see how well it works. Try placing the camera behind walls, too, since there will be more space between the camera and the WiFi router when you mount it.
Secure Sign In
The app and the camera should allow you and only you to view the footage. If anyone can connect to your camera by simply downloading the app, it's not secure.
Cloud Storage
Cloud storage allows you to view your footage anytime from anywhere. Some cameras offer limited cloud storage for free. Do consider cloud storage if you get a camera with free cloud storage, or subscribe to a plan.
Continuous Live Streaming
Cameras that run on a battery only turn on when motion is detected. Only wired cameras allow you to stream live 24/7. If that's something you want, get a camera that runs on AC power so you can live stream directly via the app.
Motion Detection
If your camera has a motion detector, the app will send you an alert when someone approaches your door. This means you only have to view the live stream when something is happening at your door.
2-Way Talk
Two-way Talk allows you to converse with anyone at your door. Make sure the camera and the app have this feature.





References
(1) operating system – https://whatis.techtarget.com/definition/operating-system-OS
(2) third-party apps – https://www.lifewire.com/what-is-a-third-party-app-4154068
Were Sorry This Was Not Helpful!
Let Us Improve This Article!
Please Tell Us How We Can Improve This Article.