Yes, you can watch Netflix on the Amazon Echo Show. However, you must have the latest version of the Echo Show, the Echo Show 10 (3rd Gen), or the Echo Show 8 (2nd Gen).
Netflix on Amazon Echo Show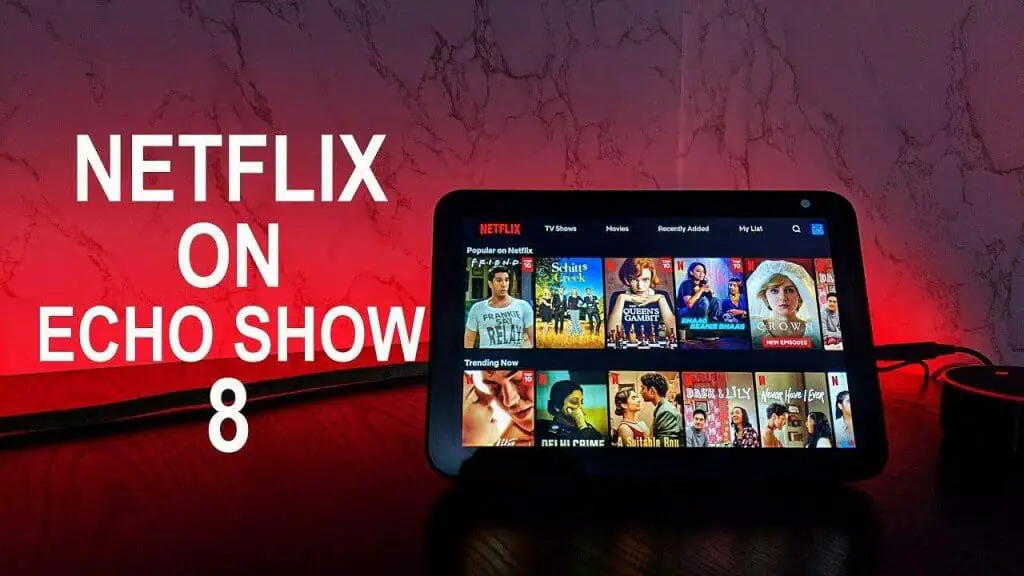 If you have an Amazon Echo Show, you can now search, browse, pause, resume, and stream movies and TV series from Netflix, including Netflix Originals.
The Amazon Echo Show supports other streaming services, such as Hulu and Amazon's Prime Video. Amazon announced the feature support in September, in conjunction with the debut of the Echo Show 10 (2020).
From the Home screen
To connect to Netflix from your Echo Show, swipe up from the home screen and tap the Video option. Once in the Video tab, choose Netflix and follow the on-screen prompts to complete the connection.
Using Alexa
To connect to Netflix using Alexa, say "Alexa, open Netflix," and select Member Sign In. Next, enter your Netflix email address and password, then choose to Continue to complete the sign-in process.
Next Steps
You may use instructions like "Alexa, show me comedy movies on Netflix" or "Alexa, discover action movies on Netflix" to find the movie or web series you want to watch on Netflix, regardless of where you are in the room.
How to Sign Out
If you want to sign out of your Netflix account on your device, you can do so by following these steps:
Open the Netflix app on your device.
Tap on the Menu icon.
Select Sign Out.
Confirm your selection by choosing Sign Out again.
How to Stream Netflix on the Amazon Echo Show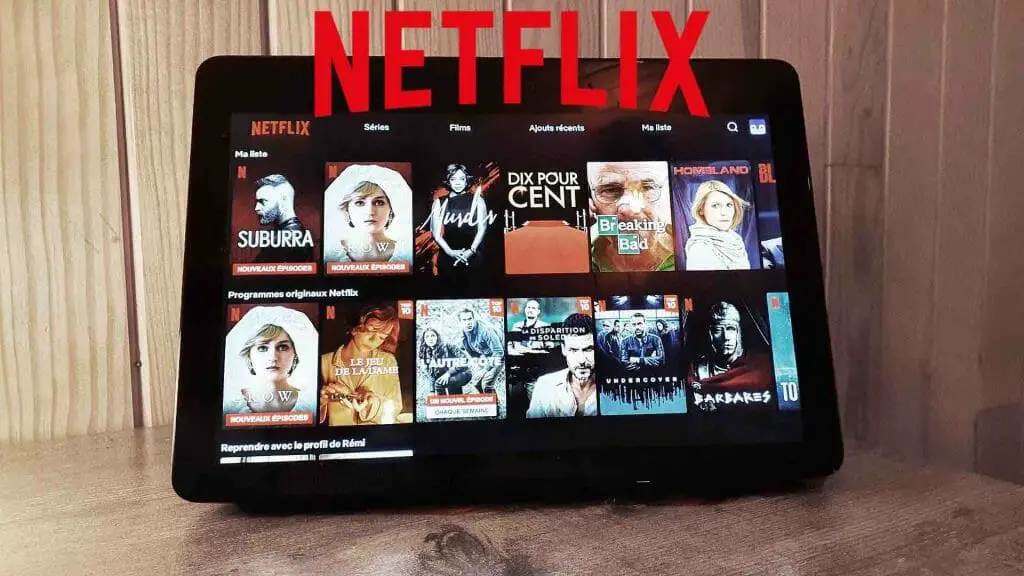 The following Netflix streaming capabilities are available on supported devices:
Navigation
After launching the app, scroll down to get genre recommendations. To see a specific genre, tap Browse. To find a TV show or movie, tap Search. Tap anywhere on the screen to fast forward and rewind, then slide your finger over the progress bar to skip back and forth through the title. To exit the movie, press the back button. (1)
Resolution
The Echo Show can stream Netflix TV episodes and movies in SD resolution up to 540p.
Subtitles and Other Audio are Available
Press the bubble at the top of the screen to enable subtitles and alternate language audio during playback.
Amazon Alexa Control playback or play a title with Amazon Alexa's voice-activated controls. (2)
Compatibility
Netflix is compatible with the following Echo Show devices:
Echo Show (1st and 2nd generation)
Echo Show 5 (1st and 2nd generation)
Echo Show 8 (1st and 2nd generation)
Echo Show 10
Echo Show 15
Is It Possible to Use Bluetooth for Audio and a PC for Netflix video?
If you have an Apple TV, you can connect your phone over Bluetooth and watch Netflix videos on your television.
You can listen to audio from a speaker while watching Netflix on your computer. All you have to do now is connect Echo to your computer. It will work if you connect your Echo to your PC via Bluetooth.
Alternatives to the Echo Show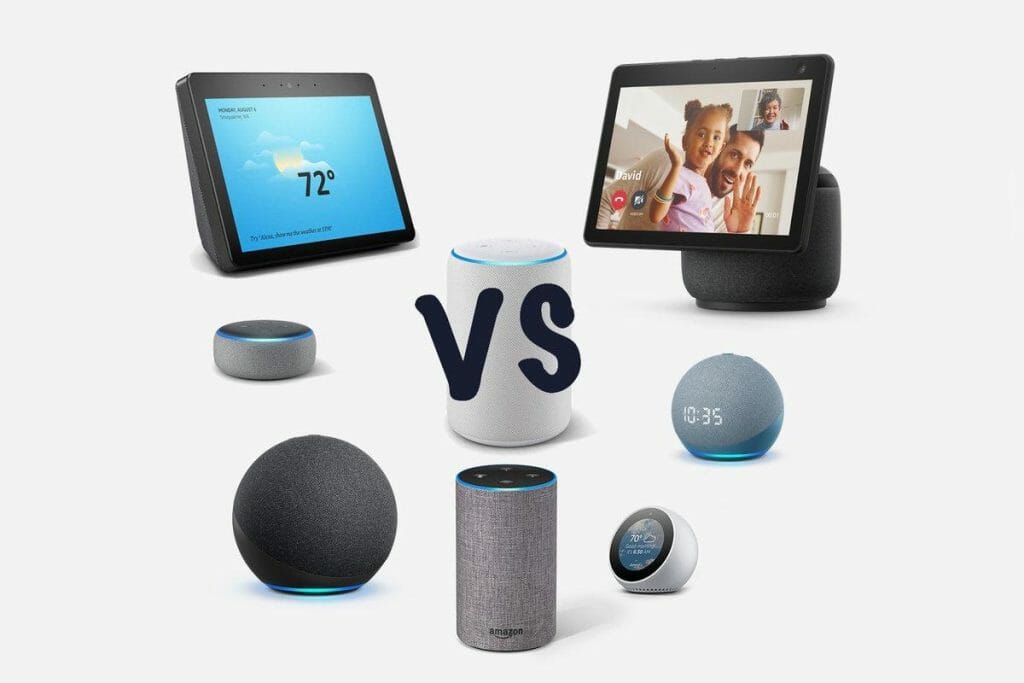 The alternate solution is pretty simple. For video streaming, you'll need a steady Wi-Fi connection with a speed of at least 10 Mbit/s.
The Silk or Firefox browsers are then available on your Echo Show. We recommend Firefox. Take the following steps:
Open Firefox / Silk, Alexa.
Go to netflix.com to find out more.
You might be able to log in and use the site's version of Netflix if you're lucky.
If you enjoy Netflix and want to use it with an Amazon device, you should look into the Amazon Fire tablet, which supports Netflix. Otherwise, you'll have to switch platforms. Hulu (just introduced) and Prime video are the finest alternatives for the Echo Show.
There are various other options for watching Netflix. You can use an Amazon Fire tablet to watch Netflix. This device has excellent Netflix support and works well. Another option is to subscribe to another streaming service.
Hulu and Amazon Prime Video are the best-streaming alternatives to Netflix on the Echo Show. Each one includes a lot of content that is updated daily. As a result, you can cancel your Netflix subscription and sign up for a new provider.
This is not ideal, but it is the only option available now. Netflix may become available on the Echo Show, but that doesn't seem very certain.
Tips To Avoid Getting Hacked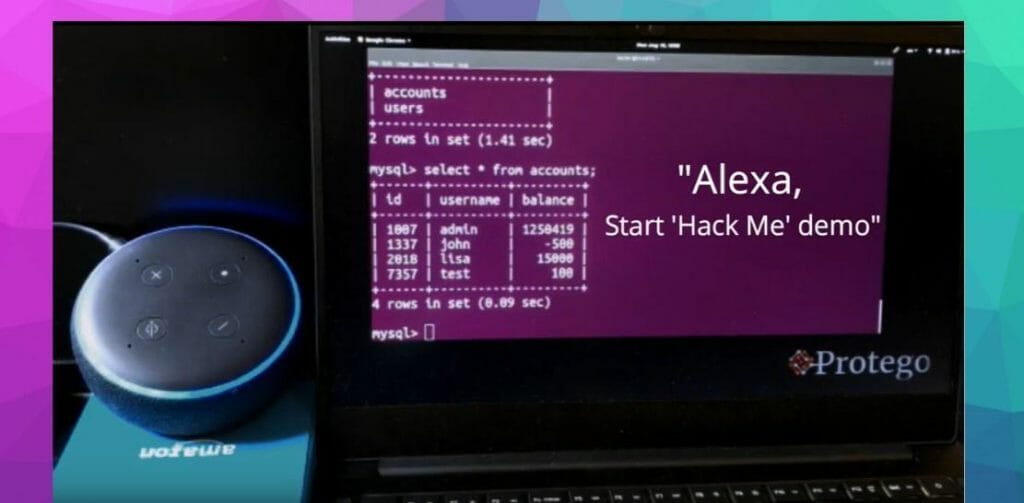 Owners are concerned that their Echo will be hacked, allowing strangers to listen in on their daily activities. Most individuals are prepared to overlook these risks but consider some security settings before allowing Alexa into their life. You may not believe they are necessary, but knowing your options is always good.
Turn off your Echo's microphone by clicking the microphone off/on the button on the top of the device.
Turn off the Echo's Voice Purchasing function and shop through Amazon's app or website. To disable it, launch the Alexa app, go to Settings > Account Settings > Voice Purchasing, and then toggle Voice Purchasing to Off.
Turn off the Echo Show camera.
If you're concerned about security or privacy, read the entire section on legal compliance before proceeding with these instructions. This solution is only compatible with Echo Show devices that enable portrait mode.
Amazon created the drop-in feature to allow close friends and relatives to communicate with one another rapidly. If you have privacy concerns about this function, you may adjust your account settings within the Alexa app to meet your unique needs.





References
(1) app – https://www.indeed.com/career-advice/career-development/what-is-an-app
(2) voice-activated controls – https://www.forbes.com/sites/forbestechcouncil/2020/03/30/10-details-about-voice-activated-tech-every-user-should-know/
Were Sorry This Was Not Helpful!
Let Us Improve This Article!
Please Tell Us How We Can Improve This Article.