[aawp_disclaimer]
Written By: John Fox | Security expert / Locksmith 30 Years Experience
07.19.2023
The thing you need more than anything else to stay safe is security cameras. There are many companies providing security camera services these days but a few of them have stood out a lot over the recent years. We want to make it possible for you to decide which one suits your needs the best.
In this article, our focus will be to help you figure out whether you should choose Arlo or Nest. Both these names are well-established for their quality and features, and we will go through them in detail. After thorough testing of each option, we have complied this Arlo vs Nest comparison so that you can make your decision with complete confidence.
Quick Summary
Choose Arlo if:
Your primary use case is outdoor coverage as Arlo performs quite well in rough conditions
High-resolution video is an important feature for you
Night vision capabilities are among your top requirements
You want to have a system with great power management
Choose Nest if:
You want a system with state-of-the-art monitoring capability
You want to be able to use the system for free with self-monitoring
You want a system that is easy to use and manage
Motion detection capability with sensors for doors and windows
The quality of their videos and the smart features that come with their cameras have allowed them to gain a significant chunk of the security camera market quickly.  Despite being wireless, the camera quality is on par with what you would expect from bulky wired cameras used professionally. The company has developed an image for spearheading innovation in the world of security cameras.
Being under Google's umbrella gives this company a huge advantage in delivering high-quality services and products that consumers can utilize without needing professional help. The security features attached to their cameras along with the highly functional app, make it one of the top contenders in the security camera market.
Arlo vs Nest: Pros and cons
---
Compare Arlo vs. Nest Features
Amazon.com price as of 10/08/2021 at 3:14 p.m. (MT). Read full disclaimer. Offers and availability subject to change.
---
Arlo vs Nest: Features
Equipment and Installation
Since Arlo is a wireless camera, it requires the Arlo hub for local video storage, which must be present within 140 feet of the camera. The cameras come with a rechargeable battery, a wall mount with a screw kit, a magnetic charging cable, and a manual. For Nest cameras, you get a power adapter, wall anchors and screws, a magnetic mount, and a manual. As far as installation is concerned, Nest is far easier to handle than Arlo, making it a clear winner in this case.
Winner: As far as installation is concerned, Nest is far easier to handle than Arlo, making it a clear winner in this case.
Cloud Storage
Two things matter the most when you choose a subscription and that is video history and video quality. To put it simply, the more cloud storage available the better. Arlo's plans have an advantage in this regard when compared to Nest in terms of price. The basic package on Arlo comes in at $2.99 and provides 30 days of history with up to 2K video resolution on the Arlo Ultra camera. Nest Aware, on the other hand, offers a basic package costing $6 a month with 30 days of history and full HD video resolution.
However, one must look beyond that and when you compare the features you get for the price you pay, Nest takes the clear lead with AI Face Recognition, Custom Activity Zones, and more. For the upgraded version, the Nest Aware Plus also manages to beat the Secure Plus plan that Arlo has to offer in terms of price.
Winner: Nest takes the clear lead with AI Face Recognition, Custom Activity Zones, and more. For the upgraded version, the Nest Aware Plus also manages to beat the Secure Plus plan that Arlo has to offer in terms of price.
Continuous Recording
For $9.99 a month, you can get 14 days of continuous recording data from Arlo. They also have a 30-day plan which costs $19.99 a month. On the other hand, Nest offers 10 days of continuous recording with its Nest Aware Plus plan for $12 a month or $120 if you pay for the entire year. They also offer more features when compared to Arlo and you can say that overall, it is a much better value in this regard.
Winner: Overall, Nest is a better value due to its features.
Battery and Power
Arlo cameras come with hefty batteries that can last up to six months, depending on usage. It can get a bit lower if the traffic on your camera is higher than usual. The battery can be charged using a magnetic wire and the Arlo Essential cameras can also be charged using solar panels. Nest is far behind in this regard because even though you have both wired and wireless camera options, you still need to plug them into an outlet to work properly. Arlo is clearly dominating the market in this segment.
Winner: Arlo is clearly dominating the market in this segment because of its versatility, portability, and power options.
Subscriptions
This is a big concern for consumers looking for a solution that requires minimum or no expense from their end after buying the cameras. Arlo offers users the ability to use their cameras without any subscription plan. While it limits the functionality, the basic service is more than enough for many people. Nest does not provide that option which naturally makes Arlo the winner in this area.
Winner: Nest does not provide that option which naturally makes Arlo the winner in this area.
Warranty
In terms of warranty, Arlo seems to be the less reliable device as it comes with only a one-year warranty with hardware cover. However, Nest provides double the time with its two-year warranty meaning it is also a more reliable option of the two. Of course, that does not mean Arlo does not have good build quality but the warranty period and a 30-day money-back guarantee, which is not something you often see. It is quite clear that the winner of this bout is Nest.
Winner: Nest's two-year warranty clearly takes the lead here when looking at it from a long-term usage perspective.
App Control
Both Arlo and Nest cameras come with dedicated mobile apps for monitoring. The Arlo app provides live streaming, two-way communication, footage review, and other important settings like alerts. The Nest cameras work with the Google Home app and come with their own set of features. They can also be shared with your family members if needed and you can also download video clips. You could say that both the apps are equally competent, making this part a draw.
Winner: You could say that both the apps are equally competent, but Nest does have a few more features to offer.
Field of View
As we said earlier, the more information you have access to the better it is. Arlo manages to capture that idea beautifully, especially with its higher-end cameras, while the Essential variants offer 130 degrees FOV, you can go up to 180 degrees with the Arlo Ultra security camera. Google's Nest Cam can provide 130 degrees FOV which makes Arlo the better choice here.
Winner: Arlo offers a much wider FOV in some of its products than Nest which makes it the winner of this segment.
Detection Features
This option is part of the paid features for both Arlo and Nest, so you might think they are similar. However, the recognition quality and the ability to identify not only people but also animals, packages, and vehicles make Arlo a much better option. This is quite surprising given Google's history with big data and their different projects that also touch this niche in one way or another. (1)
Winner: Arlo seems to be a much better performer when compared to Nest.
Connectivity
Arlo cameras are completely wireless and come with batteries, while Nest cameras need to be plugged in. Being able to connect via Wi-Fi makes Arlo a significantly better option for anyone who wants portability. Furthermore, Arlo cameras can also continue to function if Wi-Fi is not present, making them a much stronger performer in this category.
Winner: Arlo's connectivity and versatile performance give it the edge over Nest here.
Solar Power
Being environment friendly is self-sustainable is extremely important these days and thankfully, both companies are aware of that. The Arlo cameras can be upgraded with a solar charger, making it possible to run them indefinitely. While Nest cams do not have solar charging, the company offers premium quality solar panels that you can use to run your Nest cameras, which also happens to be an effective method of keeping the cameras powered.
Winner: Arlo makes solar and a much more integral part of its service which makes it a superior option here.
---
Arlo vs Nest: Standout Features
Arlo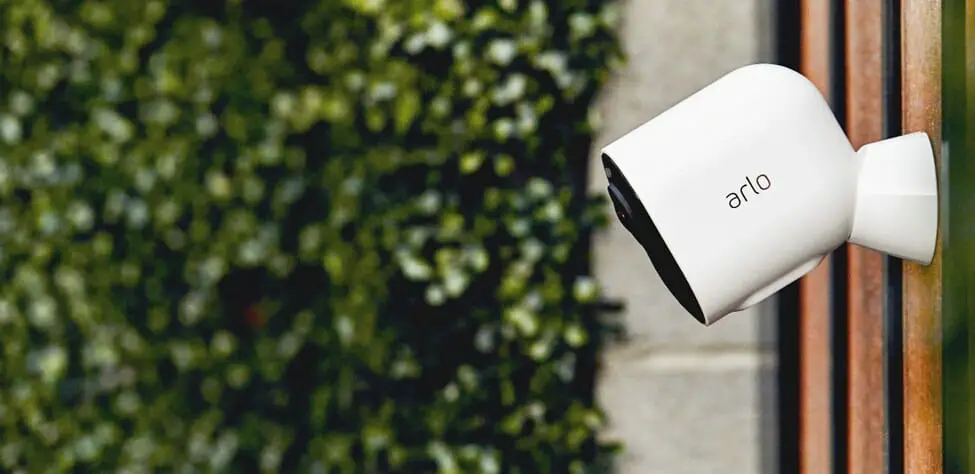 Perhaps the biggest and the most important feature that Arlo cameras have is the ability to work without any cables whatsoever. They are battery-powered and can run for as long as six months on a single charge which is incredible. You can also keep the running indefinitely with solar charging.
The app that you get to use with Arlo cameras is also quite sophisticated and comes with many great features like two-way communication, alerts, and magnificent recognition capability. The last option is prevalent for people who want to spend a few extra bucks on getting the full set of features.
Outdoor video performance is also an area where Arlo cams shine a lot due to their outdoor-specific applications and build quality. They can take quite some battering and still perform well by sharing high-resolution videos and images effortlessly.
Given the fact that Arlo's cameras are exclusively run-on Wi-Fi, being able to run them without internet availability is also worth mentioning. This means you can use them in remote areas and generally do not have a great service available all the time.
Nest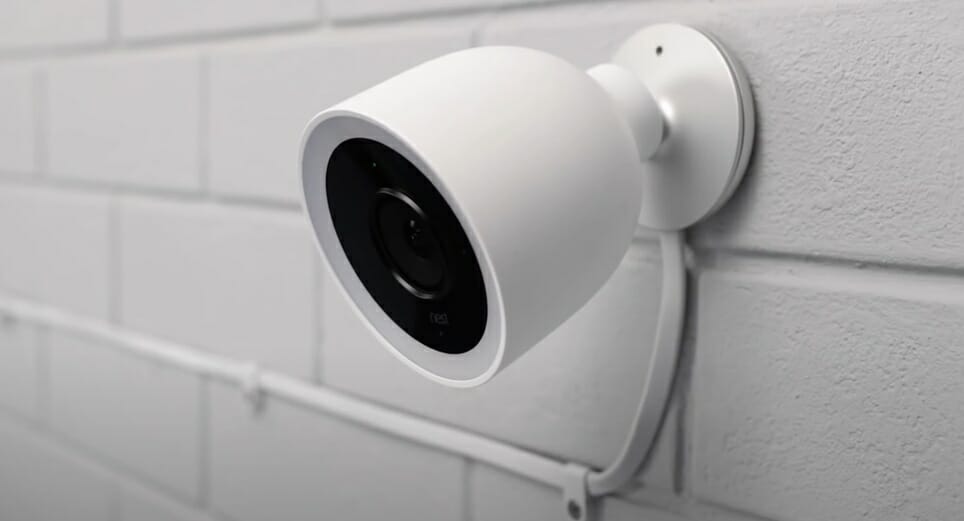 Perhaps the best thing about Nest cameras is that anyone can install them independently without needing any professional help. The setup is straightforward, letting you get your feed going in no time.
Nest cameras also pair with other security devices, including Nest doorbells, motion detection sensors, and some other products. This makes Nest cam outdoor and nest cam indoor an incredibly powerful combination overall and takes the security of your premises to the next level.
Being a Google product also provides Nest cams a huge advantage as they all have a ton of research and development behind them. While Arlo is also backed by sheer innovation, it simply cannot match the size and budget that Google can spend on it. (2)
Nest cams also come with a longer two-year warranty which is more than what any of the other brands are offering right now. This alone can show you how strong the device is in terms of build quality and durability.
As you can see, both Arlo and Nesti prove to be tough competitors when it comes to security cameras. Each of them has a great deal to offer and you can use the list of features mentioned above to determine where your preferences lie. In our opinion, each of these brands has something great to offer its users, and determining an overall winner is clearly impossible. It all eventually comes down to user preferences and you can easily figure out which products better suit your needs.
As a general idea, we could say that if you want something that can work wirelessly, survive outdoors properly, and delivers a higher resolution video and image quality, then Arlo might be the one for you. As for people who want to enjoy a greater set of features, an extended warranty, and the ability to combine multiple devices like video doorbells and motion sensors to create a comprehensive security system, then Nest is the better option for them.
Now that you have all the information you need, let us know which of the two would ultimately be the camera you would opt for and why. If you think there is anything else that could be added here, then do share that with us in the comments section.
Take a look at some of our related articles below.
---

References
(1) Google's history – https://www.britannica.com/topic/Google-Inc
(2) innovation – https://www.forbes.com/2009/02/19/innovation-internet-health-entrepreneurs-technology_wharton.html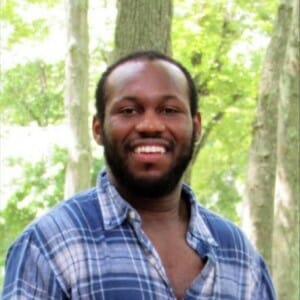 Written by
John Fox
Senior Writer & Director
John Fox has been working as a security consultant for over 20 years. During his time in the industry, he's learned about what it takes to ensure your home and family are always safe. With Safe Now, he's tried to take those two decades of experience and share it with others. His goal now is to help others figure out how to make the right choices for their businesses and families.