Some devices may be very convenient to use but do not have instructions that are simple to follow.
Below we'll go through some general steps that most spy cameras follow and list them easily.
What Will You Need to Follow this Tutorial?
Following this tutorial will require a few items usually included with a spy device. The following instructions are specifically tailored to spy cameras that users can usually get from a physical store or an online store.
Spy cameras shaped like everyday objects require the same instructions as those conventional spy cameras. To perform the following procedure, you will need the following:
Spy camera
Micro SD card
Micro USB cable
PC or laptop
Suitable place for installation
Mounting structure
The spy camera is the only object indispensable for the following task. The rest of the objects are secondary.
Step-by-Step Instructions
We have developed the following steps to make it easier to use such a device.
1. Preparing the Spy Device
The user can insert a Micro SD card to expand the storage. It is essential to obtain a higher video recording capacity. A Micro SD card is ideal when the user wants high-resolution videos. The camera also takes up more memory when you choose 60 frames per second instead of 30 frames per second.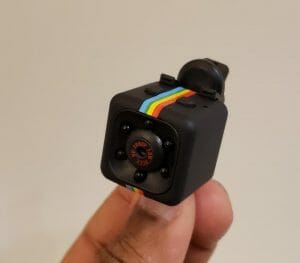 It is important to check that the spy device has 100% battery power. When this device is purchased, the battery is not fully charged. Providing an efficient initial charge may be the best way to extend the life of the device.
Some options can incorporate loop recording to overcome this drawback. Loop recording uses previously occupied memory to re-save new recorded videos.
The disadvantage of loop recording is that old files are deleted. The most obvious advantage is that the person can constantly record videos at all times, regardless of the storage capacity.
2. Assembling the Structure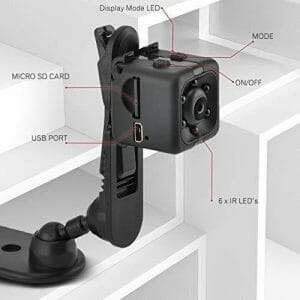 A spy camera can be used without any additional structure. Some available options on the market may incorporate some support to provide greater stability during use. The user must decide if he wants a structure that provides more stability.
It is possible to have some everyday objects to provide additional support for this device. When using a spy camera on an irregular surface, a book or an object that provides a smooth surface will be more than enough. 
3. Installing the Spy Camera
To use the spy camera, you should have a suitable place. This place must be a place where the device can go unnoticed. Many spy cameras have very small dimensions.
People tend to choose a high place to get an excellent field of view. High places are excellent since people usually do not notice objects at a certain height.
It is highly recommended to install the camera in a place that is accessible. Access to the camera is important when videos are to be analyzed on a Micro SD card.
A camera with a good location but difficult access is a slightly less convenient option. The user will have to make a great effort to access the videos stored inside the camera's Micro SD card. (1)
4. Testing the Device
A computer of some kind is required to check the operation of this device. The camera can be connected via a USB cable to the computer. When images are successfully made, the camera is working properly and is not faulty.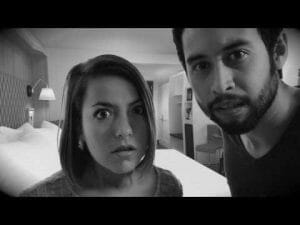 This same procedure can be useful for using this spy device as a webcam. It would be best if you used the USB cable to connect this device to a computer. Then you need to choose the spy device as the main webcam from the computer. (2)
This procedure may vary depending on the operating system of each PC. Some cameras may include the ability to connect remotely. To establish the connection, you need WiFi or Bluetooth connectivity.
5. Consider a WiFi Connection
To connect a WiFi-capable camera, a specific application is often required. Some spy device manufacturers provide the application. Having each manufacturer's application is a good way to turn on remote surveillance.
The user should consider that the WiFi connection is smooth with sufficient speed. When choosing higher image quality, a higher internet speed will be required. It is necessary to avoid interference that could occur, such as walls and electronic objects near the WiFi network. 
Each manufacturer's application usually requires the creation of a user and password. It is necessary to configure the spy device we have purchased for the first and only time. After that, you need to start configuring this type of camera to be able to use it.
Wrapping Up
Did you like this tutorial? Knowing the instructions of a spy camera allows people to get the most benefit and use this type of device.
Below you can leave your comment or express if you liked this article. Having a well-functioning spy camera is usually important in a variety of situations!


References
(1) SD card – https://kb.sandisk.com/app/answers/detail/a_id/2520/~/sd%2Fsdhc%2Fsdxc-specifications-and-compatibility
(2) webcam – https://www.explainthatstuff.com/webcams.html
Were Sorry This Was Not Helpful!
Let Us Improve This Article!
Please Tell Us How We Can Improve This Article.