As a father of two teenagers, I knew it was important to keep intruders out and ensure that the girls were staying put instead of sneaking out after everyone went to bed.
I had spent thousands of dollars on security system contracts and hardware over the years, but halfway through my most recent contract, I knew there had to be a better (and cheaper!) way to keep my family safe. While I was technically still under contract with a security company that would not be named, I knew there had to be a loophole somewhere that would get me away from the crazy-high early termination fees.
You might not realize that your security monitoring company may have bundled the cost of your equipment into your monthly coverage costs, which is one of the reasons early termination fees are so hefty. Mobile phone companies are notorious for this type of activity, making it challenging to change providers before your contract ends. Even after that period, you might have only "rented" the security equipment instead of owning it — meaning the security monitoring firm could still charge you additional fees to either remove the equipment or for you to purchase it.
Early Termination of Long-Term Security Monitoring Contracts
The best option is always to read the fine print before signing any long-term contract to ensure that you mark through any auto-renewal clauses. If you did sign a contract that auto-renewed before you were able to cancel, there might be some options that still allow you to terminate completely before your full term has expired.
If you are moving to a new location, you can often work with your security system company to transfer service to your new home or apartment.
Are you staying in the same home or office? Consider shifting the remaining months or years of your contract to a friend or family member who needs active security monitoring.
Ask your security service if you can shift your plan to a month-by-month plan and see how that impacts your overall buyout strategy in the future.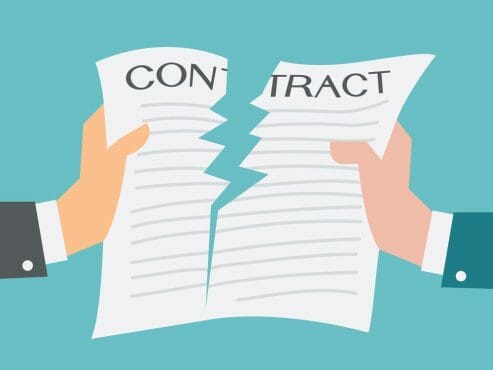 Of course, if suppose you have been unsuccessful in getting someone on the phone to help or getting local support from your security monitoring service. In that case, you can always send a certified letter detailing why and how you wish to terminate the service. Include your current service contract number, anyone you spoke with on the phone or in person, your requested end date, and any requests such as refunds of outstanding balances.
Be sure to state any justification, such as poor monitoring service or malfunctioning equipment, as this could impact the value of your contract buyout. Finally, cancel any automatic payments through your bank or credit card companies to ensure that the cancellation is accepted and your service has been terminated.
1. Switching to a New Monitoring Platform
If you love the idea of an actively monitored system but aren't satisfied with your current provider, you might have additional options in the marketplace. Just like with cellphone service providers, sometimes security monitoring providers offer deals that allow you to get out of your current monitoring program if you switch to theirs.
Some will even buy out the remaining months of your contract so you can easily make the switch! The competitive marketplace around security monitoring is alive and well, making it easier than ever to find a company that will provide the services you need at an affordable price. If you have decided to ditch the contract completely, some new options will provide many of the same benefits of active monitoring.
2. Staying Safe — The Nontraditional Way
If you're like me, you take comfort in knowing that your possessions and family are being monitored by professionals who will quickly contact the authorities in case of a fire or break-in. While there are plenty of reasons to stick with this active security monitoring, you might find that a more nontraditional method works just as well — and at a much more attractive price!
You might be paying anywhere from $25 to $100 per month in active monitoring fees, but did you know that today's battery-powered security cameras are also powerful and well-connected? Finding the best security camera for business or home security doesn't have to be overly complex.
3. Connected Cameras Provide Exceptional Quality Home Monitoring
Even the best 4k security camera isn't as effective if it's not fully connected to your home's Wi-Fi, simply because you cannot see what's happening at home in real-time.
In my case, my girls could easily sneak out of the house and back in before I realized it — unless I took the time to check security footage when I arrived home. Fortunately, I found some great options — and I ended up with one of the market's best battery-powered security camera options. Whether you go for a wired or wireless option, these connected devices can help monitor every entrance and exit to your home or property.
4. Wi-Fi Connected Homes Can Easily Power Security Cameras
A majority of American homes (60%) are equipped with Wi-Fi, according to a major telecommunications equipment provider. Additionally, WiFi comes with approximately 9.1 connected devices per household, to be exact. The reality is that Americans are becoming increasingly comfortable with wireless devices, which are also becoming much easier to install and utilize on an ongoing basis.
Finding the best 4k security camera for your home isn't difficult as these devices are readily available on retailer websites such as Amazon, Best Buy, Google Store, and more. Connected homes are often more functional with cameras installed to help with monitoring, especially as these devices are often battery-powered and don't require wiring or an external power source.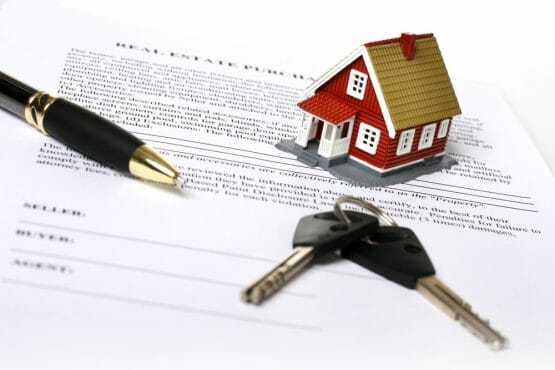 5. High-Quality Images With Lightning-Fast Response Times
The latest generation of battery-powered security cameras boasts lightning-fast response times and fully integrated mobile applications, so you can effectively get a beautiful, high-definition view of your home and property any time of the day or night. These cameras are quite affordable, allowing you to easily outfit all entrances and exits for a few hundred dollars — and there's no need for an ongoing monitoring fee unless you wish to add this service.
Audio and video quality has improved dramatically in these devices over the past several years, so you can forget about grainy-quality images that are difficult to decipher. My husband and I have several squirrels that like to play with one of our outdoor cameras. The quality of the image is so fantastic that we could tell the difference between the little buggers well enough that we named them Chip and Dale!
6. Remote Self-Monitoring Is a Game-Changer
Several apps allow you to monitor when someone enters or leaves a geofenced area, but battery-powered security cameras can do better. We use Blink security cameras around our home and receive immediate notifications on our phones when the cameras are activated. Plus, you can set your cameras to capture a few seconds of video each time the cameras are triggered, and the video files can be stored in the free cloud storage included with this particular system.
While we wouldn't necessarily get a notification if the house was on fire, we have neighbors close enough who would notify us if something like that happened. What we know is that our kids are safe and sound inside and that we can notify the police in an instant if there is a problem. Whether you're looking for a way to ditch your monitored security systems and move to new battery-powered security cameras or want to get out of your existing contract, I hope that this quick post has been helpful! Share your ideas and stories in the comments below so we can all learn something new about home security.
Were Sorry This Was Not Helpful!
Let Us Improve This Article!
Please Tell Us How We Can Improve This Article.