Written By: John Fox | Security expert / Locksmith 30 Years Experience
You can pick the best mini cameras when you want to keep an eye on your office or home but don't want heavy or huge security surveillance cameras. The mini spy cameras are portable, blend in with your décor, and record everything happening there. To erase your confusion about which one to choose, here is a list of top-notch mini cameras that differ in shape, size, and functionality. Our top pick is SS 1080p HD Spytechstop Mini Camera because of its size, affordable price, and high-quality recordings. 
Get a glimpse of the sub-topics that you will come across in the post: 
Quick description and direct link of all the security cameras 
In-depth explanation with specifications along with plus and minus details of every product 
Buying guide and basic FAQs on the decent security cameras 
You may want to check the mini camera instructions guide.
Last update on 2023-09-11 / Affiliate links / Ratings / Images from Amazon Product Advertising API
Are you are looking for something that comes directly from a specialized spy camera store and is the highest rated camera in their sales history? The SS1080p Mini HD comHD from Spytechstop and has been the top camera for quite a while. With yearly improvements its only gotten better. One of its main selling features is the size to power level you receive. Being small enough to fit between your fingers and powerful enough to record full HD is is a winner.
The SS comes with a wide-angle that has a 150-degree view which is perfect for monitoring a larger area of a room and comes with a IR light for recording at night which is respectably good for its size. If that's not enough, the camera is designed to be waterproof! The waterproofing is a secondary feature that comes with the camera through an enclosure you attach which helps you take the cam on the go.
The battery is pretty small which you would expect from its small size. It comes in at 2000MAH but for this size, you would probably would be using this minicamera for smaller recording jobs if you are using it for spying. If you are using it for security purposes, there is an option to connect it through a USB to a power source, and there is also an option to have a loop recording going where the old recordings are deleted as the memory runs out. Memory options are available and run up to 32gb.
This spy camera comes in as best of its class consistently, and we highly recommend it as our top pick this year.
Features:
Waterproof Design
Extremely Small – 1″x1″
Wide Angel Camera at 150-degree field of view
IR light for night time recording
Full HD 1920x1080p Quality
What We Liked:
Probably one of the smallest cameras on the market cant beat the size.
Great versatility since it comes with waterproofing; it can be taken on the go or left at home.
Its nighttime recording features make it the perfect spy camera
What We Didn't Like:
Cost is higher than many similar systems
It has a data plan, but that can also be a limitation.
Some say the motion sensor is too sensitive; you may record things you don't need.
Verdict:
Conclusively our best spy camera of the year choice. Comes fully packed with features and is an amazing camera for the price. Highly recommended.
Last update on 2023-09-11 / Affiliate links / Ratings / Images from Amazon Product Advertising API
This camera is consistently one of the most popular items, and it's not for the reason you think. Many people buy spy cameras to leave them in a certain place, and they don't get too imaginative. This camera is made for people that want to hide their spy camera somewhere no one can find it. This is accomplished with its incredibly flexible design. What's great about this camera is that camera is mounted on top of flexible wire tape; this allows it to be positioned in places you normally wouldn't be able to, such as flowerpots, Kleenex boxes, shirt buttons, and pretty much anything you can think of.
The features here are really impressive for their size. It comes with full HD 10 ADP quality and includes Wi-Fi support. One of the things it comes with that many cameras do not is motion detection technology which means you can leave this camera out. It will start recording, saving space and battery only when an object passes through its detection field.
The camera has some nice memory options and can have up to 64 GB which is much more than many other models.
The remote viewing allows you to control this camera and look at what's going on directly from your cell phone. This application also allows you to control it from your PC and has impressive functionality.
Features:
Video Resolution 1080P/720P/640P/480P
Wi-Fi IP network functionality
Motion detection technology
Circular storage that overwrites as you run out
Support for four users to access at once
Support for a 64 GB SD card
What We Liked:
very flexible design lets you put it virtually anywhere
a great amount of memory storage
Wi-Fi functionality that most cameras do not have in this size range
motion detection

 
What We Didn't Like:
According to some reviewers, the applicant is finicky at times
Verdict:
The best choice for those out there looking for something that can be adapted to more covert situations.
Last update on 2023-09-11 / Affiliate links / Ratings / Images from Amazon Product Advertising API
For this pick, we are getting a little bit novelty-focused. This is our most recommended hidden camera. This comes in as our top choice when it comes to having a very discrete camera that almost certainly won't be noticed.
This clock camera comes in with a 10 ADP recording capability. The video is very good, but that's not the main selling point. The main selling point here is that it comes with almost every feature in the book to ensure you get the optimal recording experience. One of those features is its Wi-Fi system which allows you to view your video from outside the house or the location. Another phenomenal feature is that it comes with night vision, allowing you to have the lights off while recording great video.
One of the benefits of having this type of clock camera is that it can be set up virtually anywhere and plugged in without you worrying about someone noticing the wires; however, if you wish to have it running on battery, that is also an option with its built-in rechargeable battery.
The camera supports a 32 GB card, PC, and computer viewing and uses through an application.
This is one of our favorite least suspected spy camera options.
Features:
Wifi IP Network Function
Support Smartphone Tablet APP Remote View and Control
Support PC Computer View and Control
Support Motion Detective Recording
Real-time Audio & Video Recording
1280x720P HD Video Resolution
IR Night Vision
Support 32GB TF Card in Max, Circular Storage
Rechargeable Battery Built-in
Support recording and charging at the same time
Non-stop Recording
What We Liked:
this is the least suspicious camera available
great amounts of different features
Wi-Fi support for remote viewing
What We Didn't Like:
The size can be a bit small, but it works out with the loop recording
Verdict:
This is our top choice for someone trying to hide a spy camera in an everyday object that will never be found.
Last update on 2023-09-11 / Affiliate links / Ratings / Images from Amazon Product Advertising API
You can connect to the mini cam anytime from anywhere, as it includes one-click options. The field of view of the spy cam is 150 degrees. It comes with six LED lights for infrared night vision, and you can't see the IR lights during the recording.
When it detects motion, the IP cam sends push notifications through the smart app. The battery power lasts for about 90 minutes. For 24/7 recording, you can charge the cam with the USB port or power bank without pausing the recording. This hidden wireless camera supports a 128GB micro SD card and uses cloud storage options.
You can watch live videos via the free TuyaSmart app, which is compatible with Android and iOS devices. The best mini spy camera uses high-level encryption technology that prohibits unauthorized access. The app includes the footage timeline feature and allows you to play recorded videos with superior 1080p HD quality.
Features:
Alert Type: Motion and push notifications
Wireless Communication Technology: WiFi, 3G, 4G
Power Source: Battery-powered
Footage Capture Resolution: 4K
Item Weight: 7.5 ounces
What We Liked:
When the surrounding area is dark, the cam automatically turns on infrared lights
Supports 2.4GHz wifi connections
Records 24/7 while charging 
What We Didn't Like:
The mobile app is not compatible with Windows PC
Verdict:
The hidden camera is the best spy camera with every essential feature. This hidden wireless camera records the view in full HD 1080P quality. It includes a microphone, motion detection feature, night vision feature, live view option, and many more. 
Last update on 2023-09-11 / Affiliate links / Ratings / Images from Amazon Product Advertising API
This is the tiniest spy camera of all time, and you can use the small camera for home or office or as a nanny camera. The security camera captures high-definition full HD 1080P video with 145 degrees wide angle. 
The tiny camera can record three times longer than other hidden cameras. The hidden cameras can last for about one hour. It comes with a removable 32GB storage space memory card.
The mini spy camera has an LED light source. It has 6 LED IR lights, letting the hidden camera record even the darkest spots. The infrared night vision function allows the camera to record up to 16 feet. 
In case of suspicious movements, it saves the shots in the TF card. And the spy camera includes motion detection and loop recording functions. The hidden camera comes with a one-year warranty. 
Features:
Alert Type: Motion only
Wireless Communication Technology: SD card
Power Source: Battery-powered
Footage Capture Resolution: HD 1080p
Item Weight: 2.01 ounces
What We Liked:
Compact, lightweight, and fits in hand perfectly
Excellent home security camera or car DVR video recorder
60 minutes battery life
1-year warranty 
Easy installation in 30 seconds  
What We Didn't Like:
The rainbow-colored design strap makes the hidden camera more noticeable
Verdict:
The tiny spy camera captures the footage with HD 1080P video quality. It comes with incredible night vision and starts recording once it detects motion. The portable, compact, lightweight security cameras include a built-in battery and don't need a Wi-Fi connection. 
Last update on 2023-09-11 / Affiliate links / Ratings / Images from Amazon Product Advertising API
The hidden camera record using the MP4 format and captures higher-resolution videos. And the mini wifi camera comes with a 120-degree viewing angle, which covers more surface. You can connect the wireless spy camera with 2.4GHz wifi connections.
The cam is easy to use and set up. You can live stream the recording through the mobile app. It includes a zoomable feature along with a wide-angle lens cable. This is the best mini spy camera that records without Wi-Fi using a memory card. 
When the hidden camera detects motion, it sends alarm notifications to your mobile via the app. The hidden camera allows you to set the alarm record, and it captures an image to save it on the SD card. 
This is one of the spy cameras that includes an 800mAh built-in battery. The cam doesn't pause or stop recording even when in charging mode. It comes with an 18-month warranty period.
Features:
Alert Type: Motion only
Wireless Communication Technology: WiFi
Power Source: Battery Powered
Footage Capture Resolution: HD 1080p
Item Weight:4.6 ounces
What We Liked:
Includes a USB cord, 5v / 2A charger, and a user manual 
A single click on and off button
It offers a remote view via the app
Supports SD cards from 8GB to 128GB
What We Didn't Like:
The mobile app asks for too many or unnecessary permissions
Verdict:
The spy camera is one of the well-built cams and has the sleekest design of all time. You can use this camera for monitoring children, home security, car, business, or office privacy. It records high-definition HD 1080P videos and has remote control options. 
Last update on 2023-09-11 / Affiliate links / Ratings / Images from Amazon Product Advertising API
The camera includes powerful magnets which let you keep it on any surface. It records the video in 4K Ultra HD and has a 150 degrees field of view. The CMOS sensor allows you to get colorful recordings in every light condition.
It contains a 1500mAh rechargeable battery that can run for about 6 hours. The camera features an advanced chip and modern cooling technology to improve its heat dissipation function. This spy cam supports 24/7 recording, even during charging.
With its built-in accurate motion detection technology, the camera sends motion-activated alerts to you via the app. Three different sensitivity levels (low/medium/high) can prevent inaccurate alarms.
This spy camera includes non-invasive 940mm IR LEDs, which provide clear-quality recordings. During the night, the night vision function records the view of up to 20 feet. It has a free app. Connect the app to your Wi-Fi (only 2.4GHz) network to watch live view remotely.
Features:
Alert Type: Motion Only
Wireless Communication Technology: Wi-Fi
Power Source: AC and Battery
Footage Capture Resolution: 4K HD
Item Weight: 6.9 ounces
What We Liked:
Features enhanced motion detection technology
The mini camera has a battery life of 6 hours
It comes with CMOS Sensor and records in 4K
Allows remote live view via the Mobile app
What We Didn't Like:
Some users complained about the unclear manual instructions for resetting and changing modes.
Verdict:
It is perfect if you need a mini spy camera with high discreet levels. The camera offers a view of a broad area because of its wide viewing angle. For incredible night footage,
Last update on 2023-09-11 / Affiliate links / Ratings / Images from Amazon Product Advertising API
The Ring Indoor Cam is a decent compact plug-in indoor camera suitable for home and office use. With its two-way audio feature, this camera allows you to watch, listen and talk to your family via your mobile, notebook, or Echo device. 
The camera has a smartphone Ring app, which lets you see the live recording. You can connect one or more cameras to the mobile app. 
The setup is simple. You can install it by plugging the camera into the standard outlet and then connecting to the wifi network. Also, you can keep the camera in the living room cabinet or nightstand or mount it to the wall using the versatile mounting bracket.
The camera comes in a well-designed box that includes 6.5 feet power supply cord, security sticker, wall anchor, pins, and an instruction manual.
Features:
Alert Type: Audio and motion
Wireless Communication Technology: WiFi
Power Source: Corded electric
Footage Capture Resolution: HD 1080p
Item Weight: 3.68 ounces
What We Liked:
Easy setup, lightweight, and minimal design
One-year full warranty
140 degrees diagonal, 115 degrees horizontal, and 60 degrees vertical viewing angle
Night vision and dual-way audio with a noise-cancellation option
What We Didn't Like:
It needs high-speed internet
Verdict:
This is one of the luxurious and high-end indoor home security cameras with an elegant black and white design. The compact plug-in HD 1080p mini camera includes dual-way audio and is compatible with Alexa smart home integration. 
Last update on 2023-09-11 / Affiliate links / Ratings / Images from Amazon Product Advertising API
ARACELI Spy Hidden Camera Mini Camera is a lightweight, portable device that can take images or movies anywhere. With its small size of 0.87 x 0.87 x 0.87 inches, you can use it as a home security camera or a housekeeper/nanny cam/pet camera to record snapshots and movies without catching anyone's notice.
During the night, it captures more details and offers high-definition photographs in a broader range. This covert camera has six infrared LED lights for night vision but no apparent red light infrared. This means that while you can see danger, it cannot see you. This spy camera may be utilized while charging and supports 1080P and 720P formats. It can detect movement and begin recording immediately.
This tiny camera has a high-quality optical glass multi-layer covering that instantly allows it to take explicit photographs and videos. The mini spy cam supports the T-Flash card Limit of 32GB for continuous recording. When the storage is full, the old files will be automatically erased to make place for new data, with no need to clean up the storage space.
ARACELI Spy Hidden Camera Mini Camera can be placed in any part of your home, workplace, warehouse, business, backyard, or garden, as well as in your pocket or on your collar. Use it as a nanny cam, security system, body camera, sports action cam, automobile camcorder, or drone camera.
Features:
Dimension: 5.87 x 4.8 x 1.57 inches
Weight: 2.22 ounces Wireless or Wired
Night Vision: Active
Motion Detector: Active
Quality: 1080p HD
What We Liked:
Installation is simple
It has a small dimension which can be an advantage
It can be used while charging
What We Didn't Like:
It only has a peak storage capacity of 32GB
TF-card is not included in the package
Verdict:
ARACELI Spy Hidden Camera Mini Camera is a unique tiny home security camera appropriate for home or office use. This camera can record visible footage and is suitable with innovative home interfaces and its night vision capability.
Last update on 2023-09-11 / Affiliate links / Ratings / Images from Amazon Product Advertising API
The fascinating detail of the camera is it comes with two AA lithium batteries that will last two years. It is excellent for outdoor use, like in the home entrance, backyard, or office surroundings. Because of its weather resistance feature, the camera is good enough to use throughout the year. 
Be it day or night, the battery-powered HD mini camera helps keep an eye on your home with its infrared night vision. You will receive motion alerts when the camera detects movement, and there are custom motion detection area options. 
The camera has a simple design that you can set up within minutes and doesn't need professional wiring or installation. You can control the camera with simple voice commands, which is compatible with Alexa. 
You can store video recordings and images in cloud storage or the local Blink Sync Module 2 using the USB flash drive. 
Features:
Alert Type: Audio and motion
Wireless Communication Technology: WiFi
Power Source: Battery-powered
Footage Capture Resolution: 1080p
Item Weight: 13.7 ounces
What We Liked:
Easy to install and adjustable camera video capturing angle 
Modifiable sensitivity level
You can save the recordings in the local storage or the cloud space.
Weather-resistant camera 
What We Didn't Like:
Verdict:
This is the only camera whose battery life is two years. The wireless camera is good enough, and you can use this as an outdoor spy cam. It is resistant to weather and comes with a motion-detection function.
Last update on 2023-09-11 / Affiliate links / Ratings / Images from Amazon Product Advertising API
With HD 1080p and 130 viewing angles, the camera will start capturing crystal clear and broad views of your home. The camera offers a live view, which you can watch via the smart app.
There are built-in IR lights with adjustable night vision, and by reducing the IR sensitivity, you can see the color images in the dark. You can use the integrated and modified loudspeaker and microphone to listen to what's happening in your home.
The camera will send instant image push notifications when it detects a motion and will start recording a 10-second video clip. This camera saves the 10-second clip for about 12 hours. 
One impressive feature is that you can set a custom detection area, so you will only receive notifications when the camera detects movement in that spot. The camera can distinguish the difference between objects, humans, and pets, all thanks to its AI motion detection feature. 
Features:
Alert Type: Motion only
Wireless Communication Technology: WiFi
Power Source: Battery-powered
Footage Capture Resolution: HD 1080p
Item Weight: 3.52 ounces
What We Liked:
You can acquire the camera at a relatively lower price
Safe cloud storing space with a 30-day free trial
Adjustable and incredible night vision function
24/7 cloud recording
The camera has a 130-degree field of view 
What We Didn't Like:
The camera is not compatible with the 5GHz wireless connections
Verdict:
So far, this is one of the best spy cameras for your home if you are on a limited or tight budget. But still, it comes with all the top features like motion detection, night vision, a mobile app, two-way audio, and many more. 
How To Choose The Best Mini Camera (Buying Guide)? 
Here are the features and factors you must ensure before choosing the best mini spy camera. 
Night Vision 
This is the major feature the camera needs to have if you are looking for a cam that can record crystal clear videos even during nighttime. With the help of infrared LED lights, night vision technology makes it possible to have a high-quality night recording.
Video Quality
One of the most important factors you must consider before purchasing a mini camera is the video quality. Most cameras capture video with high-definition 1080p HD quality, even on our list. While some cameras record at 720p quality. So, depending on your purpose, you can pick the camera you want.
Motion Detection 
Many of the advanced cameras come with a motion detection function. So, the cameras with this function will start recording only when it detects movement. But some spy cameras record continuously. So, it is better to pick a camera with a motion detection feature because it saves the power and storage space of the camera.
Field of View
One of the underrated yet significant features is the viewing angle of the cam. The mini cameras have a field of view that ranges from 90 degrees to 360 degrees. At the same time, some advanced cameras have separate horizontal, diagonal, and vertical viewing angles. Selecting a camera with a broad field of view is good because it can cover more space.
Location
First, you must know that the location where you are planning to use the camera can determine the right camera for your needs. Think about it: Are you planning to have an indoor or outdoor camera? Will the camera you purchase be versatile enough to fit in all places? So, by answering those questions, you may find the best mini hidden camera.
Budget
Even though most of the cameras on the list have a reasonable price, a few are expensive. Check the features and details of the camera before purchasing to ensure they are worth the money.
Final Thoughts 
After testing almost every mini camera in the market, we finally made our list. All fifteen mini-cameras stand out in their field. There are mini spy cameras, outdoor cameras, indoor cameras, pen cameras, and various kinds on our list with different shapes and sizes. They all can record high-definition videos and includes essential features. Our top pick has to be ALPHA TECH Mini Spy Camera because it ticks all the necessary boxes to be the best mini camera. You can choose any of the above cameras depending on your situation. 
References
(1) Rubix cube – https://cjme.springeropen.com/articles/10.1186/s10033-018-0269-7
(2) wifi – https://www.cisco.com/c/en/us/products/wireless/what-is-wifi.html
(3) smartphone app – https://www.igi-global.com/dictionary/smartphone-application/47827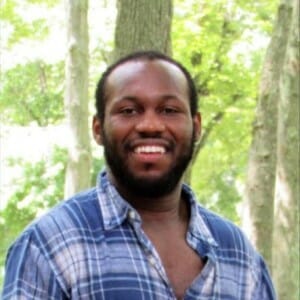 John Fox
Allow me to introduce myself. My name is John Fox and I've been working as a security consultant for over 20 years now. During my time in the industry, I've learned about what it takes to ensure your home and family are always safe. With Safe Now, I've tried to take those two decades of experience and share it with others. My goal now is to help others figure out how to make the right choices for their businesses and families. On my website, you'll find tips and guides on how to prevent crimes, as well as product recommendations. What's more, my readers can learn more about what to do in case of an emergency and how to protect themselves at all times. So, if you want to know everything there is about security systems and home safety, I invite you to join me and my team and help us build a community together.