5 of the Best Baby Gates for Fireplaces (Reviewed [year])
Trending
[aawp box="B077W4L573″ grid="1″]
Best Overall
[aawp box="B003VNKLIY" grid="1″]
Popular
[aawp box="B000U5FOT2″ grid="1″]
Baby gates have come a long way to doing more than keeping little ones out of rooms that pose a danger. Did you know you can enjoy a roaring fire in the winter without the dancing flames drawing a toddler's hand? And, it does not mean abandoning décor or ambiance, either.
Let's go through the top five best baby gates that protect tiny hands and permit us to enjoy a fireplace's warmth without parent hand wringing.
2 Types to Fit You — A Baby Fireplace Gate
The Consumer Product Safety Commission (CPSC) tests and verifies that specific equipment is safe for babies. Baby gates must pass strict safety requirements and regulations.
Two types of baby gates are on the market and ruled safe. We will explain the options so you start on the right foot with what suits you best.
Hardware Mounted — Mounting kits are part of the hardware variety of a baby barrier. It sometimes takes someone handy with screwdrivers and drills to secure it. Mounted gates are diverse because they can go anywhere, not just around a fireplace.
Pressure Mounted — The absence of brackets and screws makes the pressure mount easier than one with parts. But, it is also not as versatile. For example, it is not great for barricading upstairs, but it does stop little ones from touching a curious flame.
Here's a guide on how to baby-proof a fireplace.
[aawp fields="B003VNKLIY" value="thumb"]
[aawp fields="B003VNKLIY" value="button"]
Nervousness is part of life when a toddler learns to walk. Their curiosity is both fascinating and stressful.
The Regalo 192-Inch Super Wide Adjustable Baby Gate and Play Yard is a hardware-mounted barrier. It is perfect for little people between the ages of 6 and 24 months.
The Regalo is an ideal baby gate. Its multiple uses include fireplace safety, and stairway protection, and it works perfectly as a safe play yard. The Regalo baby gate extends up to 192 inches (ca. 5 m) without using PVC and reaches 28 inches (ca. 71 cm) high.
The only possible downside is that it does require screws and brackets to secure it, but the sturdy steel frame makes it worth a little work.
What We Liked:
Extendable width of 192 inches (ca. 5 meters)
28-inch height
Steel frame (PVC free)
The amazing diversity of use
What We Didn't Like:
[aawp fields="B003VNKLIY" value="button" size="large"]
[aawp fields="B077W4L573″ value="thumb"]
[aawp fields="B077W4L573″ value="button" size="large"]
Not all hearths are indoors; sometimes, we have indoor and outdoor heat sources. Protecting baby hands is at the top of our list when we throw a log on the fire.
Tip: Small fire pits and grills are fire hazards for little ones.
The Best Choice Products Baby Safety Fence Hearth Gate is one of the best choices for baby barriers on the market. It utilizes hardware wall mounting to secure its tubular steel frame.
The extendable width is an astounding 122 inches (ca. 3 meters). In emergencies, the gate also has a handle for quick release.
A noticeable downside to the Best Choice is the plastic hinges. Keep an eye on them to ensure they don't crack or give way.
What We Liked:
Wall mounts are adjustable
Easy access gate door
Steel frame
Extendable up to 122 inches (ca. 3 meters)
What We Didn't Like:
[aawp fields="B077W4L573″ value="button" size="large"]
[aawp fields="B000U5FOT2″ value="thumb"]
[aawp fields="B000U5FOT2″ value="button" size="large"]
Keeping eyes on a crawling baby is not as easy as it sounds. They become speed demons quickly and always tend to find the one thing they shouldn't.
The Toddler by North States 3-in-1 Metal Superyard (30" tall, Beige) is sturdy and built to withstand a curious baby. The detachable panels allow for 144 full inches of expandable safety.
Do you need a wide berth around your hearth? You can buy panels to make extra wide space for your little one's exploring.
The only issue with the Toddler is that it is super heavy, making it hard to move around the house.
What We Liked:
Features child locks
Ease of installation & collapse
Expandable
The mounting kit works with angular walls
What We Didn't Like:
[aawp fields="B000U5FOT2″ value="button" size="large"]
[aawp fields="B000U5FOT2″ value="thumb"]
[aawp fields="B000U5FOT2″ value="button" size="large"]
The need to sacrifice aesthetics for protection is a myth. A baby fence does not have to stand out like a sore thumb. Do you want a natural-looking safety gate around the blazing fireplace?
The Toddleroo by North States 3-in-1 Wood Superyard (30" Tall, Stained Wood) blends into a room effortlessly. It seems North States' stylish approach to kid fencing protects a toddler from a hearth's fire and provides warmth to an entire room.
Another fashion-forward statement it makes is that it works on any flooring — carpet, tile, hardwood — without damaging it.
The only inconvenience we can find is that sometimes the latch breaks.
What We Liked:
Doubles as a freestanding or mounted baby gate
Double-locks for security
Stained wood finish
Doesn't scratch floor surfaces
What We Didn't Like:
[aawp fields="B000U5FOT2″ value="button" size="large"]
[aawp fields="B00ALOT650″ value="thumb"]
[aawp fields="B00ALOT650″ value="button" size="large"]
Do you have a metal fireplace? Are the accessories made to match? You don't have to forego room décor and theme.
The Toddleroo by North States 3-in-1 Arched Décor Metal Superyard (30" tall, Matte Bronze) is not only high enough to avoid an active kid's climbing skills, and its gated doorway is wide enough to walk through with your arms full of laundry.
The panels are there to broaden the barrier's coverage and easily fold it back up to stow away if you have company. The matte bronze and capacity to stash it away make it an excellent choice for a busy but beautiful household.
The Toddleroo Superyard only has 72 inches (ca. 183 cm) of coverage, so if you need a wider range of protection, it isn't for you.
What We Liked:
Wide doorway
Movable panels
Fashion-forward finish
What We Didn't Like:
Limit of 72 inches (ca. 183 cm)
[aawp fields="B00ALOT650″ value="button" size="large"]
Why — Fireplace Gate for Baby Proofing
Statistics give notice of the need for baby fences around fireplaces and wood stoves. Various burn-related injuries happen every day. Did you know that 75% of them are avoidable? (1)
Different varieties of baby gates have been on the market for decades, but now, some come on the market to specifically address the need for fireplace safety.
Kids from 1 to 4 years old are at the worst danger for injuries ranging from scalds to contact burns from fireplaces. People do not always realize the glass doors of any fireplace are as hot as the flames themselves. It is not enough to protect kiddies.
The best baby gates provide kids safety while enjoying their blazing hearth on the coldest days.


6 Need-to-Know Features to Consider — Fireplace Baby Gate
No two babies are alike. And every space is different, too. Ask yourself what features you need to feel like your kid is safe from flames or steep stairs. Let's see which fireplace child gate is best for you.
Swinging vs. Not Swinging Doors — People do not know that the doors on baby gates are different. One-sided latches are okay, but the best kiddie fence includes a dual swinging door. The double-locking feature adds an extra layer of protection for your baby.
Walk Through vs. Step Over — Speaking of gates, not every fireplace baby barrier has one. Climbing over a fence is dangerous for both you and your little one. The fireplace fences work best with a walk-through.
Single-Use vs. Multiple Use — A fireplace baby gate is only one use for the protective enclosures. It is up to you to decide if you want to use it for other purposes like stairs or a play yard. If you want to utilize it in multiple ways, make sure it is easy to put up and break down.
You Close vs. Self Close — You light a fire in the fireplace and walk to the kitchen for a snack. Did I close the baby gate? You want to avoid even a few moments of heart-racing fear, which means investing in a baby gate with doors that self-close rather than one you latch shut.
Alert vs. Not One — Smart baby gates are indeed a thing. Alerts will ring if the door doesn't close properly, or even a curious kid can figure out how to open it.
Extensions vs. None — Do you want to move your baby gate around the house? They come with the capability to add panels to expand the width. Safety gates that are not expandable are available but consider future uses before investing.


4 User-Friendly Tips — Baby Gate Around Fireplace
Baby proofing is part of bringing the tiny, new additions home. But the safety does not end there after you've found the right one for the right space.
Keep a few things in mind.
Be sure you assemble it carefully. — Manufacturer manuals are handy things. When trying to protect our kids, shortcuts are not the answer.
Do not climb over the safety gate. — The threat of falling in or out of the baby barrier is dangerous for you and your little one.
Two is better than one when dealing with stairs. — Stairways have a top and bottom. Both need to be secure for kid safety. Toddlers are climbers and curious, so safeguard both ends.
Always remember to secure the gate. — Propping open the kid barrier's door is dangerous. Babies can crawl out, and toddlers will toddle free. Consider a baby gate with an alert or a double latch for double security.


My Top Pick is — Regalo 192-Inch Super Wide Adjustable Baby Gate and Play Yard
Not all baby gates for a fireplace are equal. The Regalo 192-Inch Super Wide Adjustable Baby Gate and Play Yard have everything a kiddie fence needs to protect them. Its expansive 192 inches of coverage gives plenty of protection for your kiddo. The baby fence also stands an impressive 28 inches (ca. 71 cm) tall.
The fireplace barrier doubles as a huge play yard and offers premium security. It has eight expandable panels and is super easy to put together and take down. The walk-through even has a safety lock feature, removing the worry of your little one opening it in the split-second you might take your eyes off them.
The Regalo lets you enjoy a blazing fire on a cold day without worrying that your curious crawler will sneak up on the heated screen or glass and suffer a burn. But baby gates are different, and everyone needs something suited for their family. The important part is knowing how to safeguard tiny kiddos against danger.


Frequently Asked Questions (FAQs)
With so many options, you probably have a few questions concerning baby gates around the fireplace. I do my best to answer your most pressing concerns:
Can babies be around fireplaces?
Different types of fireplaces exist — wood burning, electricity, and gas. Gas hearths are safer than wood burning, but the surfaces still get extremely hot and dangerous. Regardless of the heat source, blocking off the hazard will always be the best bet to keep babies safe. (2)
Fire is not the only thing to remain cautious about. Forgetting to clean out a chimney or not staying on top of even minor gas leaks will affect breathing and possibly lead to respiratory issues.
Ways to prevent fireplace-related injuries:
1. Remove matches, lighters, and other fireplace accessories and tools.
2. Get a professional to check the chimney for blockages and nests.
3. Install, use, and maintain fire and carbon monoxide detectors.
4. Don't leave a fire source unattended.
5. It is not only babies who are in danger of burns. Go over safety tips with everyone when it comes to hazardous heat sources.
In the end, kids are only as safe as their surroundings. Always keep an eye on them and utilize top-notch barriers to keep their little hands and precious lungs safe.
How do I stop my baby from climbing on my fireplace?
At a certain age, climbing is part of a child's development. The first thing to acknowledge is that fireplace screens are not enough to protect a toddler.
Kiddie fences are the best protection, whether there is a blazing flame in the fireplace — the more sturdy the gate, the safer your child.
Another added layer of protection is removing anything stacked.
In the long run, stopping a little person from climbing will not likely happen, but you can make it as secure as possible.
How do I make my fireplace safe for my baby?
A glass door on a fireplace means little because it gets precariously hot. The false sense of security needs handling by throwing up solid fencing around it.
Fire screens get as hot and give babies something to grip onto and climb.
Investing in a safety gate is the first sure thing in terms of precautions to take.
Keep all flammable items — drapery, furniture, liquids — away from the fireplace. And most of all, remember, even if the flame has gone out, the fireplace is still perilously hot. (3)
Are gas fireplaces safe for babies?
Gas fireplaces are lovely as a heat source, and dancing flames are mesmerizing. But, just because they are safer does not mean they are not dangerous for babies.
Safety screens are a have-to thing. The glass door of a gas hearth heats up quickly.
The third shield for little ones is a top-of-the-line baby gate that wraps around your fireplace securely. The wider it is, the more space it covers, and the safer it is from getting hot.
Other safety measures include:
– Regular maintenance
– Carbon monoxide detector
– Remove flammable items
When is the best time to install a baby gate?
The average age of curious crawlers is around six months. But, some develop a little faster, and some a little slower. Once you notice kiddos scooting, it is time to put up baby gates to protect them from harmful spaces — stairs, fireplaces, and the kitchen.
How long should I keep the baby gates up?
Installing a baby gate early is your best bet to safeguard a toddler. Keeping it up is vital, too. The advised age is around two before you consider removing the barriers. But it also depends on how mischievous your little one is.
What is the best way to measure baby gates?
Well, it depends.
If guarding stairs, you need to measure the top and bottom of the staircase. Doorway safety requires a different sort of measure from wall to wall.
Fireplace safety works a bit differently. Shapes and sizes vary wildly. But, keep in mind, the wider and taller the gate, the better it protects little hands.


Finally, here is a Quick Guide on Baby Proofing
Let's sum up and simplify the easy steps to take when securing your fireplace to protect your little one.
Would you believe that getting to a kiddie level helps create a safe space for them to toddle? Crawl around the fireplace and eliminate dangers that they will find.
Organize your thoughts by making a list of potential hazards you find. It will help when finding the right baby gate or other proofing equipment.
Invest in a fireplace baby gate that best fits your space and protects your hearth. Lit or not, it is still a hazard to a tiny one.
Once everything is set, get back down on their level and double-check all the risks, and address them.
Some other relevant products and learning guides you can bookmark below.


References
(1) burn-related injuries – https://www.stanfordchildrens.org/en/topic/default?id=facts-about-burn-injury-90-P02796
(2) heat source – https://www.sciencedirect.com/topics/physics-and-astronomy/heat-sources
(3) flammable items – https://www.familyhandyman.com/list/10-household-items-that-are-extremely-flammable/
Our Recommendation Again
[aawp box="B003VNKLIY" ]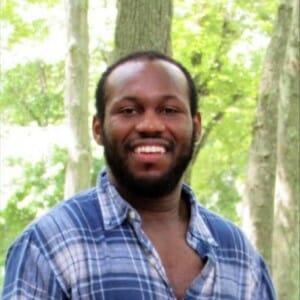 John Fox
Allow me to introduce myself. My name is John Fox and I've been working as a security consultant for over 20 years now. During my time in the industry, I've learned about what it takes to ensure your home and family are always safe. With Safe Now, I've tried to take those two decades of experience and share it with others. My goal now is to help others figure out how to make the right choices for their businesses and families. On my website, you'll find tips and guides on how to prevent crimes, as well as product recommendations. What's more, my readers can learn more about what to do in case of an emergency and how to protect themselves at all times. So, if you want to know everything there is about security systems and home safety, I invite you to join me and my team and help us build a community together.