Keeping your home safe and secure can be challenging. However, if you have a decent security system installed, it can be relatively easy. Finding the right camera system that you can install at home can be difficult, especially when there are so many options available in the present market.
Today we are comparing two of the best camera security system brands that are out there. Night Owl vs Arlo. In this comparison, we provide you with information on how Night Owl cameras fare against the Arlo Security Cameras.
Performance and stand-out features are also compared to provide you with a better understanding of the Night Owl Security Camera and Arlo security camera. Since these cameras are among the top two, it is justified that we do a Night Owl vs Arlo comparison guide to help you choose the best.
Quick Summary
Night Owl wins when it comes to Arlo vs Night Owl. Though both these brands have a variety of camera systems with different features, Night Owl grabs the winner title:
Better and affordable prices
Compatible with google smart home integrations
High-end camera models with dual spotlight options
Plenty of wireless and wired security camera choices
Though Arlo has a complete set of home-based camera systems, Night Owl has similar camera models available at a reasonable price.
Though Night Owl cameras are popular for their high-end features, they are relatively known for being budget-friendly. The Night Owl cameras have an affordable price tag than Arlo camera systems.
Arlo has complete camera-based home safety systems. They have different types of camera systems, such as indoor cams, outdoor cams, doorbell cams, spotlight cams, and more.
Night Owl vs Arlo: Pros and cons
---
Compare Night Owl vs. Arlo Features
If you wish to have a snapshot view of the different features of the Arlo Vs Night Owl, here they are. The comparison chart would be helpful for someone who does not have the time to read all the details of both cameras.
Wired, AC-powered, and battery-powered cameras
Wired, AC-powered, and battery-powered cameras
Amazon.com price as of 10/08/2021 at 3:14 p.m. (MT). Read full disclaimer. Offers and availability subject to change.
---
Night Owl vs Arlo: Features
Now, we shall compare the Night Owl vs Arlo on face-to-face features. Various features are compared in order to figure out which one is the winner among the two.
Weight and Design
The Night Owl Security Cameras are relatively huge and look bulky. They often weigh more compared to Arlo security camera systems. In general, almost several Arlo cameras are compact and have a portable size, making it easy to carry and install them anywhere.
The Arlo camera is the clear winner in terms of being compact. It is not too heavy compared to the Night Owl camera. As they are compact, it is easy to install them in small areas and they are not noticeable as well.
WINNER: Arlo security camera is the winner.
Outdoor Or Indoor Use
Both Night Owl and Arlo Security Systems are available in indoor and outdoor models as well. Only a few Night Owl cameras can be used outdoors, while the remaining are suitable for indoor purposes.
However, several Arlo cameras are both outdoor and indoor friendly as they have a waterproof outer coating. Hence, they are suitable for dual-use and you would not have to purchase separate cameras for indoor and outdoor usage.
WINNER: Arlo security camera takes the lead.
Two Way Audio Function
Another feature that both Arlo cameras and Night Owl Security Cameras have is the two-way audio function. Because of this feature, both brand cameras are capable of producing high-quality two-way audio that you can use to communicate with the person who is on the other side of the camera.
WINNER: Both Night Owl and Arlo are winners.
Power Source
The Night Owl Security Cameras and Arlo Cameras are available with different power sources. For example, some cameras are wired, others are AC-powered, and a few cameras are battery-powered. When it comes to battery life, Night Owl cameras have more life. It means that you do not have to frequently remove the camera to recharge the batteries once they drain out in a few months of use.
However, some Arlo cameras like the Arlo Pro 4 Wireless Security Camera have to be removed and recharged once the battery begins running low. It can happen as frequently as 3 months. Removing the camera and charging it with an adapter can prove to be a headache. You might also lose valuable time due to the low battery issues.
WINNER: The Night Owl cameras are the clear winner here, without any doubt.
Video Resolution
All Night Owl cameras have the capacity to capture the view in 1080P HD resolution. However, some cameras like the Night Owl Plug-In 4K Spotlight Camera offer a video quality of up to 4K (8MP), with 3840 X 2160 resolution. It is by far one of the most unique features of this camera that makes it stand out from the rest of the competition.
The Arlo cameras also record the view in a minimum of 1080P resolution. Models like Arlo Pro 4 Wireless Security Camera offer 2K video quality with HDR. However, it is not as good as the 4K resolution provided by the Night Owl by any means.
Verdict: The Night Owl camera wins.
Night Vision Function
The Night Owl Security Cameras and Arlo cameras have the night vision function and all of them can record during the night. However, some high-end models from Arlo and Night Owl can capture the view in color night vision.
WINNER: Both the Night Owl and Arlo camera wins.
Smartphone Support
There is no clear winner here as you compare Night Owl vs Arlo. It is because both of them support iOS and Android operating systems when it comes to your smartphone applications. Therefore, there is not much to choose from on this aspect with both cameras. (1)
Verdict: Both Night Owl and Arlo cameras fare the same when it comes to smartphone applications.
---
Night Owl vs Arlo: Standout Features
In this section, we will look at the stand-out features of the Night Owl camera vs Arlo cameras. These stand-out features add value to your purchase only based on their features.
Stand out features of Night Owl cameras:
4K Video Resolution: Almost all Night Owl cameras have the potential to record in 1080P resolution. Some high-end cameras can capture the view in 4K camera resolution for brighter and clear videos.
Dual Spotlight: Some Night Owl Security Cameras come with a dual spotlight. This feature helps to add extra lighting during low-light areas.
Smart App Compatibility: The Night Owl Security Cameras are compatible with google smart home integrations.
Stand out features of the Arlo security cameras:
Design Portability: Several Arlo security cameras have a compact and portable design, which makes them less noticeable to intruders.
Arlo Secure: The Arlo security cameras come with an added trial of 3 months to Arlo secure which provides several features.
Paid Subscription: The paid subscription plan gives access to plenty of smart features. Thus, it will be easy to monitor the area even when you are not present. (2)
---
Night Owl vs Arlo: Best Product Comparison
1. Night Owl Wi-Fi IP Plug-In 4K Spotlight Cameras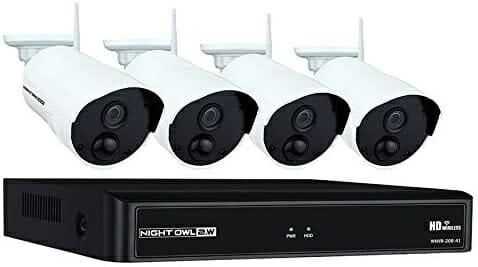 [aawp fields="B089ZQ8C8Z" value="button" size="large"]
Specifications:
Wi-Fi range of up to 300 feet in a straight line.
Provides a resolution of 4K (8MP) – 3840 X 2160.
Night vision up to 100 ft in length.
Works with a minimum internet speed of 3 Mbps.
Sirens sound upon detected intrusions.
Rain or shine works well with its weather-resistant properties.
Android and iOS smartphone applications are compatible.
There are many aspects of the Night Owl Wi-Fi IP Plug-In 4K Spotlight Camera that make it stand out from the rest of the models. It provides robust security and has high-quality 4K resolution on videos. Another feature is the siren and flashlight that are automated during an intrusion.
It scares the intruder off even before they can make a move or try to break in. You can choose between having the camera connected to an AC power source or operating totally on a battery. The two-way audio feature helps you speak using the camera.
The setup is relatively simple and does not require professional help for installation. You also have flexible storage options where videos are stored and can be viewed later. In order to use the basic features of the Night Owl cameras, you do not need to have a subscription or membership fee.
PROS
True to life High-Quality 4K resolution on videos
Sharper than the cameras with 1080p resolution
Flexible power source options of AC and battery
Easy installation without professional help
100 feet night vision with utmost clarity
CONS
The best features of the cameras are only accessible with subscription plans
Power adapters have a length of only 9 feet
Customer support is not readily available
2. Arlo Pro 4 Wireless Security Camera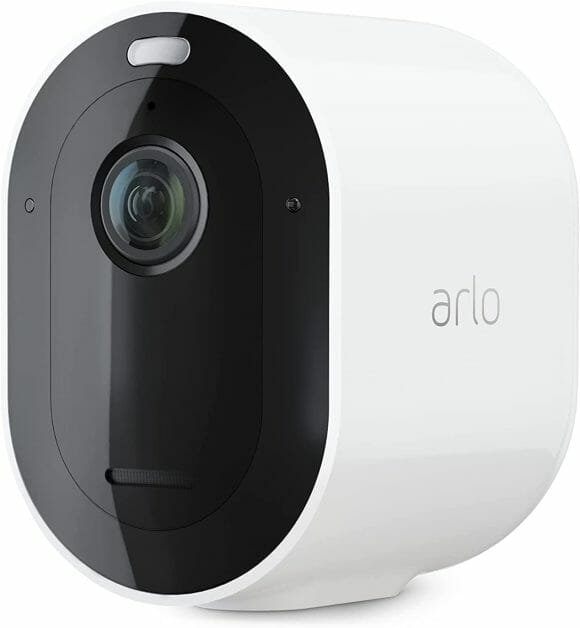 [aawp fields="B08L746NXW" value="button" size="large"]
Specifications:
2K video quality with HDR.
Directly connected to Wi-Fi.
3 months of Arlo secure included.
6 months battery life without charge
Easy installation without professional help.
Weather-resistant and works in different temperatures.
The smartphone application is both iOS and Android compatible.
If you are looking for a compact design with good features, this camera can be the right one for your home or commercial space. With the ability to remove unwanted alerts, you can customize the preferences of how your alerts should be received on your smartphone.
It also provides you with a video history of the happenings in the past if you had missed the alerts that it delivered you. It can capture details even during the night in color night vision. It allows for good picture clarity even with low-light scenarios.
The magnetic recharge cable allows you to recharge your batteries in an instant. With a maximum resolution of 2560 x 1440 at 4 megapixels and a wide-angle, you would not miss a thing with this camera. It is made possible with a 160 degrees diagonal view of the land space.
PROS
The long-lasting battery lasts up to 6 months with average use
Different video modes are possible with specific selection or customization
Night vision is powerful with infrared LEDs
Compact in design and barely noticeable until someone steps into the frame
Echo and noise cancellation on the microphone
CONS
Costlier than the competitors in the market
Prolonged use can drain the battery in as little as 3 months
Magnets can wear quickly if uninstalled and reinstalled frequently
In this section, we have compared the best products from both the Night Owl and Arlo brands. As for resolution, Night Owl cameras are in the lead. When it comes to price, the winner is Night Owl cameras due to their affordability. Night Owl Security Cameras certainly have better options. However, on the other hand, Arlo security cameras have fared better in other aspects like providing the added trial period.
Considering all the aspects of the security cameras, the clear winner between the Night Owl and Arlo brands is Night Owl cameras due to their high-end video resolution, night vision, wide field of view, weather-resistant and waterproof design, smart sirens, and other best features available at an affordable price.
We have listed all the specifications, differences, and unique aspects of each of the cameras. When it comes to comparing Night Owl vs Arlo, these are the two best options that you have available in the market. Each product has its pros and cons. So, it is more of a personal choice on what aspects you want in your camera before you select the right one for your home needs.
Check and purchase Night Owl cameras if:
You want the best video resolution during the day and at night
Better features without a subscription fee
Bright lights at night for enhanced night vision
Supreme connectivity without disconnections of Wi-Fi
Check and purchase Arlo cameras if:
The budget is of utmost importance
Compact or unnoticeable camera
Light in weight cameras
Easy installation and uninstallation
Take a look at some of our related articles below.
---

References
(1) operating systems – https://www.britannica.com/technology/operating-system
(2) subscription plan – https://www.investopedia.com/ask/answers/042715/
how-do-subscription-business-models-work.asp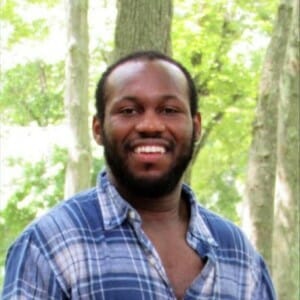 Written by
John Fox
Senior Writer & Director
John Fox has been working as a security consultant for over 20 years. During his time in the industry, he's learned about what it takes to ensure your home and family are always safe. With Safe Now, he's tried to take those two decades of experience and share it with others. His goal now is to help others figure out how to make the right choices for their businesses and families.