Today we're going to give you an in-depth comparison of two of the most popular security systems in the market; Lorex and Ring. One is more commonly used for large businesses and companies and the other is more aptly used for homes and smaller shops.
I have had personal experience installing both of these and can tell you there are some reasons you would choose one over the other so please keep reading to make a decision you won't regret.
Quick Summary
Choose Lorex if:
They have a 4K video resolution
They work well with Chromecast and Fire Stick
Easy installation process compared to Ring
Choose Ring if:
They have solar rechargeability
They have affordable monthly plans
They do not require a hub
Lorex security cameras are famous for their ultra-wide-angle view. When you use Lorex, you can easily store your video footage on your local storage without having to pay a monthly fee. Apart from that, Lorex has features such as the Lorex home app, two-way audio capabilities, night vision, and excellent weatherproofing ability.
Most Ring products come with features such as motion detection, LED & siren alerts, Bird's Eye View, and Dual-Band Wi-Fi. The price of the Ring cameras is cheap compared to other rival brands. When it comes to security cameras, Ring offers spotlight cameras, floodlight cameras, and many more. Some Ring security cameras come with a solar panel that can power up the camera 24/7.
Lorex vs Ring: Pros and cons
---
Compare Lorex vs. Ring Features
Advanced PIR motion detection
Amazon Alexa
Google Assistant
Apple HomKit
Amazon Alexa
Google Assistant
Amazon.com price as of 10/08/2021 at 3:14 p.m. (MT). Read full disclaimer. Offers and availability subject to change.
---
Lorex vs Ring: Features
When it comes to comparing Lorex vs Ringcameras, there are a few features that we need to review to get a good idea about these two brands. So, in this section, you can learn about those features.
Installation Process
When it comes to installation, Lorex always tries to keep things simple. So, most Lorex security systems have an easy and DIY installation process. But for some models, users have to suffer a little more during the installation process.
This issue is caused due to various types of models, such as wireless and wired. Also, different power options might cause some trouble during the installation. Lorex provides a proper installation guide and all the necessary tools.
We can categorize the Ring security camera system installation process into two areas; battery-powered and wired. The battery-powered cameras come with an easy installation process. But, wired camera installation can be pretty tricky.
The wired camera installation requires hardwiring to your electrical system. You might need some professional help on this one. So, you will end up spending some extra money. (1, 2)
Winner: Lorex
Even though some Lorex camera models come with a troublesome installation process, the Lorex camera installation process is a walk in the park compared to Ring. So, the winner is Lorex.
Smart Device Integration
If you are looking for a security system that works with various smart devices such as Google Assistant, Alexa, Apple TV, and IFTTT, Lorex is the best option. For instance, with Alexa and Google Assistant, you can initiate activities such as switching to different locations, turning ON or OFF the camera, and more.
Ring works remarkably well with Amazon smart devices. Also, it does work reasonably well with Google Assistant. Users can give commands to switch locations, turn ON or OFF the camera, and device health check.
Winner: Both
When it comes to smart device integration, both Lorex and Ring have good qualities. If we consider an Alexa and Ring combination, it is much more advanced than the Lorex. But we cannot pick Ring over Lorex for this one.
Camera Resolution
Lorex security cameras come with a 2K or 4K resolution. Even the Lorex doorbell camera has 2K capabilities, and it provides much cleaner and more detailed video footage. But, if you are using a smartphone to view videos, you cannot get the 2K or 4K experience.
Unfortunately, Ring Security cameras do not have 2K or 4K resolutions. Ring provides 1080P video resolution, and this is a setback. But, one might argue that the 1080P resolution is more than enough for a security camera.
Winner: Lorex
With 2K and 4K video resolutions, Lorex is the clear winner in this department.
Home Automation
Lorex does not provide any home automation features, mainly because the Lorex security systems target commercial grade firms.
With Ring cameras, users can enjoy home automation features such as smoke & CO detectors, smart lighting, and many more.
Winner: Ring
With some excellent home automation features, Ring is the winner.
Video Doorbell
Both Lorex and Ring offer video doorbells. But, there are significant differences between these two models. The Lorex doorbell is capable of recording 2K videos and supports local storage options. Also, the Lorex 2K doorbell only costs you around $149.
The ring video doorbell does not support the 2K capabilities. Apart from that, Ring does not offer any local storage options and costs more than the Lorex doorbell. For instance, the Ring Doorbell 3 costs $179.99, and the Ring Doorbell 4 costs $199.99.
Winner: Tie
When considering the cost Lorex is the better choice, but if you want smart home interoperability with all your other Alexa devices the Ring may be the better one for you.
Pricing
The price of the Lorex cameras ranges between $99 to $3000. Usually, Lorex offers high tech devices than the other brands. So, we can understand the high price tag. But, you can find lots of affordable Lorex security systems in their collection. Here are some details about the monthly subscription.
| | | |
| --- | --- | --- |
| | Monthly | Annually |
| Cloud Storage | $6.99 | $70 |
If you are looking to buy a Ring security camera, you will have to spend $99.99 to $249.99. The payment can be settled on a monthly basis if you are buying from Amazon. They allow customers a 5-month period. Ring does offer various cheap plans compared to Lorex.
| | | |
| --- | --- | --- |
| | Monthly | Annually |
| Free Plan | free | free |
| Protect Plan | $3 | $30 |
| Protect Plus Plan | $10 | $100 |
Keep in mind: The Ring-free subscription comes with some restrictions. The users cannot monitor or record video. Instead, users can watch the footage via the app. Protect plan allow users to monitor and record. Protect Plus comes with professional monitoring and 24/7 support.
Winner: Ring
If we consider the monthly subscriptions, Ring does offer a free plan, and the Protect plan only costs $3 per month. So, the winner is Ring.
---
Lorex vs Ring: Standout Features
2K/4K Resolution
When we talk about the standout features, we cannot leave out the Lorex's 2K and 4K capabilities. This high-end resolution gives its users much clearer and more detailed video footage. Even the Lorex doorbell cameras have 2K capabilities. Sadly, Ring only offers 1080P resolution.
Winner: Lorex
SD Card Storage
Apart from the cloud storage service, the Lorex security cameras come with an SD card storage option. So, users can store their video footage using an SD card without much trouble.
There are several benefits of saving video footage locally. For instance, you don't need to worry about someone hacking into your system and stealing all the video footage.
Additionally with its added security features, hacking a Lorex system is nearly impossible. Ring does not offer any local storage options for its users.
Winner: Lorex
Both Brinks and ADT are leading products but
Choose Lorex if:
It has 2K and 4K resolutions
It has Local storage capabilities
It has advanced night vision mode
It has an excellent video doorbell
Choose Ring if:
It has cheaper cameras and plans
It has better home automation features
It works extremely well with Alexa
After comparing these amazing brands, we can confidently say Lorex is much more advanced than the Ring. However, if you are looking for a camera for home use, Ring is the better choice.
Take a look at some of our related articles below.
---

References
(1) electrical system – https://www.sciencedirect.com/topics/engineering/
electricalsystem
(2) extra money – https://www.entrepreneur.com/article/299733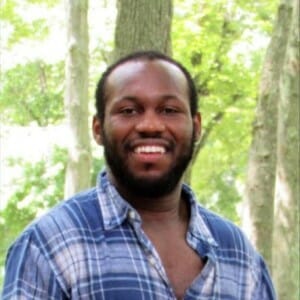 Written by
John Fox
Senior Writer & Director
John Fox has been working as a security consultant for over 20 years. During his time in the industry, he's learned about what it takes to ensure your home and family are always safe. With Safe Now, he's tried to take those two decades of experience and share it with others. His goal now is to help others figure out how to make the right choices for their businesses and families.