[aawp_disclaimer]
Written By: John Fox | Security expert / Locksmith 30 Years Experience
11.24.2022
Doorbird vs Ring, which one is better? Find out what Doorbird and Ring have to offer for home security. We list the features and specs that we liked and didn't.
A smart doorbell allows you to communicate and monitor anyone at your door from any location.
DoorBird and Ring Elite are two of the leading designers of smart doorbells. But, which one is best for you?
We tested and researched the features of both, and here's what we found.
Doorbird
SPECIFICATIONS
Resolution: HDTV 720p, dynamic (VGA – HDTV)
Motion Detection: Passive infrared sensor (PIR)
Wifi Connectivity: 802.11 b/g/n 2.4 GHz
Night Vision: Yes
Remote Communication and Monitoring
DoorBird allows you to see who is ringing your doorbell. Along with a camera, it has a built-in speaker and a microphone which allows you to communicate with anyone at your door.
DoorBird is also WiFi-enabled which means you can monitor the front of your door and communicate with anyone at your door remotely from anywhere! You do not have to schedule your routine so that you are home for deliveries. You can communicate with deliverers and guide them.
Open Front Door Remotely
DoorBird can connect to your front door and allow you to open your door remotely whether you are in your backyard or on another continent. You will need an electric door opener to use this feature. DoorBird can connect to the door opener, allowing you to open the door directly from the DoorBird app.
Notification System, Cloud Storage, and more
DoorBird sends notifications to all the smart devices connected to it when the doorbell is pressed. By responding to the notification, you can see the visitor, communicate with them and open the door.
DoorBird also offers cloud storage, ensuring your data is never lost. (1)
DoorBird allows you to connect up to 8 smart devices, including smartphones and tablets, via push notifications.
DoorBird can connect to not only your door opener but also your door chime and garage opener all at the same time!
With images stored in the cloud, you can easily view the history of all the visitors.
DoorBird records HD video with a 180-degree hemispheric lens, ensuring the coverage of the entire front area, leaving no blind spots.
DoorBird is compatible with most of the common smart homes.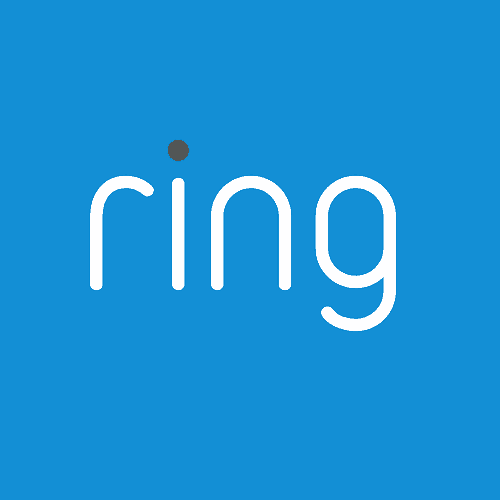 Ring
SPECIFICATIONS
Resolution: 1080p HD
Motion Detection: Advanced with Motion Alerts
Wifi Connectivity: 2.4/5.0 GHz
Night Vision: Yes
[aawp fields="B071DZYTKY" value="button" size="large"]
View the Front of your Door
Whether you are in front of your TV or on vacation in Jamaica, you can view the front of your door just the same. Ring doorbell connects to your WiFi, allowing you to access its features through the Ring app.
Monitoring System
Ring doorbells have a built-in motion sensor that detects any activity in the property. When Ring's motion sensor detects motion, you will be sent an alert on your smart device as a notification. You can view live video streams from wherever you are or watch the recording when you are free.
Wired and Battery Video Doorbells
Ring offers wired as well as battery-powered doorbells. Wired doorbells are particularly compact and easy to install, making them perfect for everyday convenience with consistent performance.
Battery doorbells take just a few minutes to install and can be mounted on almost any surface. They come with a charging cable included.
Compact Size, Night Vision, and more
Ring Doorbells, both wired and battery-based, are compact and easy to install.
The camera is capable of monitoring infrared at night and is equipped with an infrared light source.
Ring doorbells allow two-way communication right from your phone, allowing you to guide visitors and deliverers remotely.
Ring doorbells have customizable privacy settings.
Ring doorbells are compatible with Alexa.
Doorbird vs Arlo: Pros and cons
Amazon.com price as of 10/08/2021 at 3:14 p.m. (MT). Read full disclaimer. Offers and availability subject to change.
Doorbird vs Ring: Common Features and Specifications
Live Preview, Whenever You Want
The most useful feature of any smart doorbell is the ability to see what is going on in front of your door at any given time. Both DoorBird and Ring offer live-view on-demand, allowing you to view live footage from the front door on your phone or tablet, no matter where you are.
Motion Sensor
Motion sensor technology adds extra security to your house by detecting any motion outside. It sends you a notification every time it detects motion, such as when someone approaches your door.
Touching the notification directs you to the app, where you can see whoever is at your door.
With a motion sensor in your doorbell, you do not have to sit around in front of a screen in order to monitor every person that comes to your door. The motion sensor does the monitoring for you and prompts you when there is some movement near your door, and you need to respond.
Both DoorBird and Ring are equipped with a motion sensor.
Night Vision
Night Vision sees in infrared light. This means that you can see who rang the bell or caused the motion detection alert even at night without having to leave your bed and get a flashlight.
Both DoorBird and Ring are able to see in the dark.
Two-Way Communication
Both Ring and DoorBird allow you to communicate with whoever is at your doorstep, not just from inside the home but, again, virtually anywhere. This can allow you to guide deliverers and communicate with visitors. Motion detection combined with this feature can help you even ward off any unwanted intruders before they break in. (2)
HD Video
Both Ring and DoorBird record high-definition video. When we tested the Ring peephole cam and DoorBird Doorbell, we found the live video footage to be very clear and sharp. The recordings were found to be just as clear and sharp as the live footage.
Zoom
The HD video quality of DoorBird and Ring also gives you the ability to zoom in on any activity and get a closer look in high definition.
Apps
Both Ring and DoorBird have their respective apps that allow you to access the features of the video doorbell remotely from anywhere using your smart devices.
There is also a web-based app that allows you to access the video doorbell from your laptop or your work computer. You might prefer viewing the footage from the Ring video doorbell or DoorBird doorbell on a larger screen; you can.
Setting Up
While neither Ring Elite nor DoorBird is difficult to set up, Ring Elite is the easier of the two. This is particularly true for the Ring doorbells that work on a battery.
When I tested Ring Elite and DoorBird doorbell for this DoorBird vs. Ring review, I was able to set up Ring Pro within minutes. Ring also has installation videos that guide you through the setup process.
For the Ring doorbells that work using a battery, the app notifies you before the battery runs out, so your door is never left unprotected. Battery-based Ring Doorbells do not require any wiring since they can connect to the WiFi. They can be installed on any surface, whether it is wood, cement, or stucco.
While the Ring peephole can be mounted and connected to the WiFi within minutes, setting up the DoorBird takes a little more time. But it is not particularly a difficult task either.
Doorbird vs Ring: Comparison of Unique Features
While there are many commonalities between the Ring Elite and Door Bird, there are also notable differences and unique features that might make you choose one over the other. We provide you here with the most notable of the features unique to each brand.
Power Sources
Both the DoorBird and Ring give you the option to run the doorbells on Power over Ethernet. Power over Ethernet (PoE) is a wired internet connection that also supplies power to the doorbell. PoE can be more reliable than wireless battery-based doorbells because you do not have to worry about losing the internet connection or running out of battery when you're not home. A wired connection to the internet may also provide the doorbell more bandwidth, allowing you to watch live footage from afar as clearly as it is captured.
DoorBird can also connect to your existing doorbell using the appropriate transformer.
For battery-based doorbells, we would suggest you look into Ring doorbells. A battery-based peephole cam is ideal for renters who do not want to make a structural impact on the property.
Category Winner: Ring Elite
Area of Surveillance
The area that a smart doorbell is able to cover is an important factor to consider while buying a doorbell peephole cam. The area of surveillance or field of view determines how much of the property is visible from the camera, and a wide field of view can ensure the safety of your house.
In this category, DoorBird takes the lead. With its 180 degrees field of view, it leaves no blind spots that are not being surveyed.
The Ring has 160 degrees of surveillance. On the surface, the difference does not seem that large. But the 180-degree field of view of the DoorBird means that it is able to surveil from the far left to the far right leaving no area in the dark. The 160-degree area of surveillance of Ring leaves some, although small, area in the dark.
Category Winner: DoorBird
Cloud Storage
While both Ring Elite and DoorBird offer cloud storage, there are certain differences in their service that put cloud storage into this section.
Having cloud-based storage of your data can prove extremely useful. Once the footage or a picture of a visitor is uploaded to the cloud, it's safe from any physical damages to the doorbell.
DoorBird offers free cloud-based storage of the 20 most recent motion events and visitors. For most other doorbells, you need a subscription to have any cloud storage.
DoorBird offers to expand this feature for a fee of 48 USD per year. With this plan, you can store unlimited motion events and visitor recordings for up to 7 days.
Ring offers two subscription plans for its cloud-based storage. The two plans are; Protect Basic for $3 per month and Protect Plus for $10 per month.
Both of these plans have cloud-based video storage for up to 60 days, while Protect Plus also offers other premium features such as an extended warranty and a flat 10% discount on any future purchases.
Ring does offer more services with its subscription plans, but it doesn't provide cloud-based storage for free as DoorBird does.
Category Winner: DoorBird
Alexa
Ring Elite is compatible with Amazon Alexa. This can be a major advantage for houses that use Alexa. With Ring connected to your Alexa, you can give use voice commands to control your Ring doorbell. You can give Alexa commands like, "Alexa, please answer the door," and it will communicate with the visitor via the built-in speaker and microphone in the Ring doorbell. (3)
DoorBird does not offer this feature as of yet.
Category Winner: Ring Elite
Design
Ring Elite has a more contemporary look, and Ring doorbells are also typically more compact in size as compared to DoorBird doorbells. A Ring doorbell also comes with four faceplates that can be changed. The four finishes are Polished Brass, Satin Nickel tones, Antique Brass, and Venetian Bronze, so you don't have to select one; you can switch it up whenever you feel like it.
DoorBird is available in two finishes, Stainless Steel and White Polycarbonate.
Category Winner Ring Elite
IFTTT
Ring Elite is compatible with IFTTT, which means it can be integrated with a smart home to enable tons of useful features.
IFTTT is an easy way to program devices to perform certain actions based on the conditions. IFTTT stands for "if this, then that." Using IFTTT, you can form an algorithm based on simple statements called applets.
For example, you can program your doorbell to turn on the doorway light when it detects motion.
Category Winner: Ring Elite
Other Products: Doorbird and Ring
[aawp box="B0789JPWWG" template="horizontal"]
[aawp box="B07VWJWLB3″ template="horizontal"]
[aawp box="B08N5NQ69J" template="horizontal"]
[aawp box="B08CKHPP52″ template="horizontal"]
The DoorBird and Ring Elite are both excellent choices for a doorbell. Which one is better for you, however, depends on your particular needs.
If you're looking for a smart doorbell that is compact and easy to install, Ring Elite doorbells are the right choice for you. If you want a doorbell that takes minimum time and reconstruction to be installed, Ring has completely battery-based doorbells that require no wires and literally take minutes to install and configure.
DoorBird surpasses Ring in the Area of Surveillance it covers. DoorBird covers 180 degrees leaving no blind spots. DoorBird also offers free cloud-based storage for the last 20 motion alerts and visitors, which makes it the right choice for you if you don't want to have to pay every month for could based storage of your data.
---

References

(1) cloud storage – https://computer.howstuffworks.com/cloud-computing/cloud-storage.htm
(2) Two-Way Communication – https://study.com/academy/lesson/what-is-two-way-communication-definition-systems-examples.html
(3) Alexa – https://www.digitaltrends.com/home/what-is-amazons-alexa-and-what-can-it-do/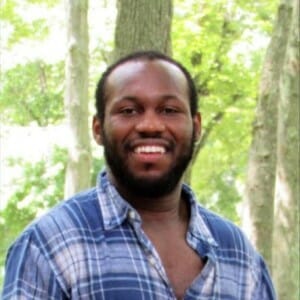 Written by
John Fox
Senior Writer & Director
John Fox has been working as a security consultant for over 20 years. During his time in the industry, he's learned about what it takes to ensure your home and family are always safe. With Safe Now, he's tried to take those two decades of experience and share it with others. His goal now is to help others figure out how to make the right choices for their businesses and families.