The Chamberlain Garage Door Opener is one of the most popular garage door openers available in the market. To operate the Chamberlain Garage Door Opener the MyQ app can be used. It lets us get notifications whenever the garage door opens or closes. With the help of the MyQ app, you can control and manage your Chamberlain Garage Door Opener activity remotely. Initially, the MyQ app was developed to control, manage and gain access to the functions smartly.
Overall yes Myq does work with Alexa, including with these devices; Echo, Echo Dot, Amazon Tap, Fire TV, and Fire tablets. If if you want to connect MyQ app to Alexa to manage and control the garage door through voice commands this is easily done. Alexa programming works well with IFTTT integration on the MyQ app. It comprehends easy and simple commands referring to Alexa.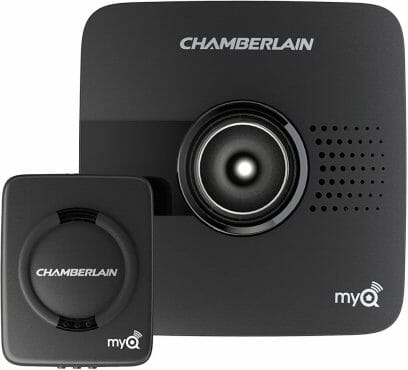 Yes, the Chamberlain MyQ Garage Door Opener can work with Alexa but not directly. However, you can use IFTTT.
What is the procedure to connect Alexa with my Chamberlain MyQ app?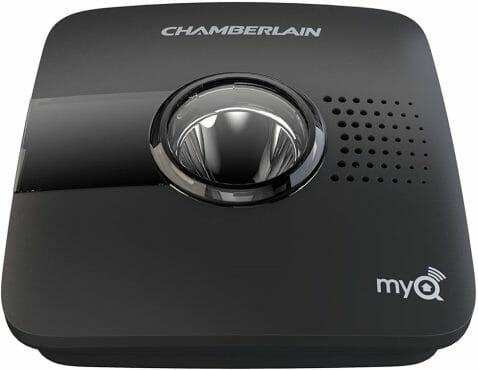 IFTTT is a web-based application and an automatic tool used to save actions that need to be used on multiple smart devices. It is considered the easiest means to link various smart devices with each other and so is used to connect MyQ app with Alexa to manage the garage door activities easily. IFTTT enables you to automatically operate your home's smart devices with just "if this then that" commands.
If you want to carry out simple and easy commands, you need to set up two things to operate your garage door remotely. For the first step, you must connect your MyQ application with Alexa through IFTTT and generate an applet. In the second step, you are required to generate a routine for Alexa to operate and function on the IFTTT applet.
You can only use step one if you like because the second step is completely optional and is only used to make the commands more easy and simple by eliminating trigger language. If you only set up step one for IFTTT, you will be required to give a command like Alexa, trigger open the door. However, after setting up step two, commands will become more direct and simple, like Alexa, open the door. Trigger language will be eliminated after setting up both the step and integrating Alexa with IFTTT. Usually, users prefer simpler and easier commands as they are more convenient. (1)
Option 1: Connect Alexa with IFTTT with MyQ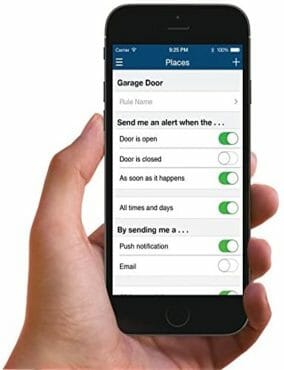 What is the procedure to connect Alexa with IFTTT with the MyQ app?
In order to connect Alexa with IFTTT with your MyQ app, you will need to create an IFTTT account.  However, first, you should subscribe to the MyQ IFTTT Subscription service to proceed with the method.  MyQ is currently providing this service for free, but this was not the case before.  In the past, it charged for the subscription.  Right now, this service is available free of cost.  To create the account IFTTT, proceed with the steps mentioned below.
Step 1: Create a new IFTTT Applet
To begin with, a new IFTTT applet goes on your IFTTT home page – press the explore button, which is available on the upper right of the page.  And then press "create" to generate your own. (2)
Step 2: Include Alexa like IF Triggers
For this step, press the Add (+) button of IF Trigger, explore Alexa services, and choose "Say a Specific Phrase  ."Type the particular command phrase "Open the Garage door" or "Close the Garage Door  ."The phrase can be anything, but it should be simple and easy to comprehend, and convenient for you.  The phrase you add here you will utilize when commanding through IFTTT to control and trigger the garage door.
Step 3: Connect MyQ for the "Then" action
For this step, press on add (+) button (then), then go to explore option and search for MyQ service.  Select actions such as "close the garage door" or "open the garage door  ."Once you have selected, choose the garage door you want to control and implement actions on.  Moreover, finally, press on "create action  ."The same procedure will be followed for creating actions for multiple garage doors.
Step 4: Add a name to your IFTTT Applet and complete the process
You can use the name of your choice to put a name on your IFTTT applet and save it for activation to complete the process.  Now you can carry out commands such as Alexa, Trigger the open the garage door.
Suppose you want to make commands more simple, easy, and more convenient and do not want to use the trigger language.  You can use the following step to eliminate the trigger language from your commands.
Option 2: Generate MyQ and Alexa Routine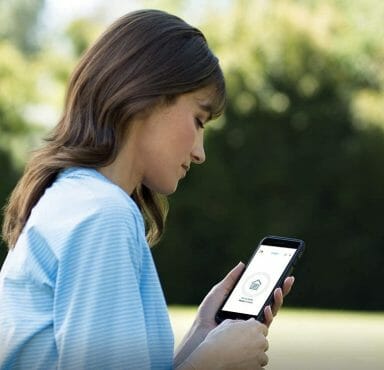 Step 1: Generate a new Alexa Routine.
Search in the upper right corner for the hamburger menu of the Alexa application. Then choose the "Routines" option and press the add (+) button in the upper right corner to generate a new Routine. Finish these three steps to generate the new Alexa Routine for MyQ.
Step 2: Selecting Name for the New Alexa Routine
After completing these steps, add a name for your new routine, for example, "open garage" or "close garage."
Step 3: Generate When This Happens Command
Finally, add Alexa Commands to trigger the routine in the MyQ app when this happens.  For this step, press again on add (+) button available in the when this happens menu to make the Trigger initiate the operation of the new routine.  Select the type of command as "voice" and type the command you would be used to command Alexa.  Use simple, easy, and short phrases such as "close garage" to select voice command and Trigger to avoid any inconvenience.
Step 4: Include IFTTT Action
Press add (+) button on "Add Action ."Choose the IFTTT and select the applet you have created to generate a link between MyQ Garage Door and Alexa. Once you are done with this, press "Save," finally now you can use Alexa with IFTTT to operate and control your MyQ Garage Door.
What voice commands are functional for MyQ Garage Door?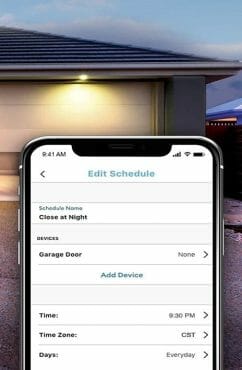 MyQ Garage Door does not directly offer the service of voice command control, but through Alexa with IFTTT, you can command your MyQ Garage Door. However, if you are looking for a garage door opener with a built-in voice command feature, you should go for a different garage door opener than the Chamberlain Garage Door Opener.
FAQs
1.  Is controlling your Garage with Alexa safe?
While handling your Garage by voice, there are two considerations:
– Is monitoring the Garage by voice secure?
– Is monitoring the Garage by voice safe?
MyQ Voice Control – Security
You can only close the MyQ garage door by voice, as stated above.  It would add additional security when you open the Garage by voice.  However, there is also a security risk as MyQ does not ask for the security code or any PINs to accomplish the action.  Hence, you would not want to generate a voice command to open your Garage without any PIN.  Someone may yell through your windows and cause Alexa to open the Garage without a PIN.  The process is more secure if you limit voice controls to closing your Garage.
MyQ Voice Control – Safety
The second factor to consider is safety.  You cannot see if someone or something is in the way when you close your Garage by voice.  Before the garage door closes, MyQ sounds an alarm and flashes lights for several seconds, making the remote voice control safer.  The auditory and visual notifications are only activated when the Garage is closed with the app or by voice.  You should always make sure the garage door path is clear.  Moreover, many garage doors use a laser light and pressure sensitivity to avert a door from closing if it is blocked.
2.  What other garage door openers work with Alexa?
The best device for opening the garage door is Chamberlain MyQ, which is extremely simple.  Nevertheless, it does not assimilate with any system, for example, Smart Things, and with the help of the Alexa voice command, you can only close your garage door.
Wrapping Up
Yes, the Chamberlain MyQ Garage Door Opener can work with Alexa, but it needs to be integrated with the IFTTT automation application.





References
(1) IFTTT – https://www.computerworld.com/article/3239304/what-is-ifttt-how-to-use-if-this-then-that-services.html
(2) applet – https://whatis.techtarget.com/definition/applet
Were Sorry This Was Not Helpful!
Let Us Improve This Article!
Please Tell Us How We Can Improve This Article.