Written By: John Fox | Security expert / Locksmith 30 Years Experience
New trends come in waves in the arena of home security. But, some are more than a fad. A leading concern when dealing with security systems of all types and sizes is the difficulty of installing and how easy they are to use. What good is a security camera if you can't get it up and working?
It is sometimes as easy as a light bulb. The simplicity of a light bulb camera is only one aspect that makes it a security solution.
More reasons to choose an LED light camera:
Quality Video
High-Resolution Recording
Smart Motion Detection
Night Vision (Black & White)
WiFi Capable
Panoramic View (360 Degrees)
2-Way Communication
Indoor Use
Weatherproof Outdoor Use
24/7 Video Recording
As a homeowner and security installer, I have installed thousands of these bulbs and, over time, got a sense of the best brands and types of smart lights around. Below we go through and cover my top picks for this year and give more detail as to the features and specifications of each smart bulb to help you make a buying decision.
If you are looking for the best spy or hidden cam, this product is right. Invisible to anyone, this one is a perfect solution for a spy cam.
With Wi-Fi capability, the camera can be controlled from anywhere you are with a stable internet connection. Unlike other models that keep recording everything, this one has an inbuilt motion detector. Any motion that is detected automatically triggers it to begin recording. We liked that the 360 Degree Wifi Light Bulb Hidden Camera is highly unnoticed. We also appreciated the two-way audio feature, which helps a lot. 
The 1080p video HD video quality ensures that you get top-notch videos recorded. Moreover, if you wish to speak to the person in the vicinity of the camera, you can do so. The two-way audio feature enables speaking and listening to what is happening at the current moment where the camera is located—an ideal camera to monitor general areas of a home when you are away. 
Features:
Video Quality: 1080p Full HD Resolution
Audio Output: Two-Way Audio
Motion Detection Function: Yes
360 Degree Wifi Light Bulb Hidden Camera
Wi-Fi Compatible
What We Liked:
The bulb camera is hidden and has a discreet design 
It has a two-way audio feature 
It supports a 360-degree view 
Size of the Sensor, Which is at 1/3" Only
This bulb camera model is Android and iOS supported
What We Didn't Like:
The camera can not be adjusted when necessary
If you want complete room monitoring, this WiFi Panoramic Bulb Hidden Camera is the right option. 
Once you install it in a place, it can capture videos in 360 degrees. It is one aspect that separates it from all of its competition. The 960p resolution quality gives you high-quality videos even in low-light scenarios. Sony manufactures the sensor that is in-built into this bulb. Your smartphone can be integrated to control, view, and operate this hidden camera. 
This model supports Android and iOS. Moreover, you will also be able to monitor what is happening directly from your smartphone. The feature adds versatility to ensure that a room is carefully monitored when you are not around. The motion detection feature ensures no video time or space is used unnecessarily. It supports several operating systems, such as Windows 10, Windows Vista, Windows 8, Windows 7, Windows 98, and Windows XP. 
Features:
Video Quality: 960p HD Resolution
Audio Output: Two-Way Audio
Motion Detection Function: Yes
Continuous Recording of up to 100 minutes
Wi-Fi Enabled & Compatible
What We Liked:
The lens is 360 degrees capable 
Shows compatibility with Wifi 
It features up to 100 minutes of video recording and is capable 
The camera can detect motion 
It is capable of recording video and audio
What We Didn't Like:
It comes under the higher price or expensive list
No TF Card is included in the package
Last update on 2023-09-10 / Affiliate links / Ratings / Images from Amazon Product Advertising API
Kids come home from school, throw their backpacks on the floor, and rush to power up their video game consoles. Hidden recording devices will live to stream them coming and going with clarity and accurate time stamps.
Rayolon's 360Eyes app provides everyone with easy access to their home security systems. Screw the bulb in, and you're off to the races. You can watch your kids to ensure they do their homework before playing video games.
But nothing is perfect, and neither is the bulb cam. The illumination is dimmer than many people need, and it does not hold up to sun and rain for outdoor use.
Helpful Tip: Even if the camera is off, they still work like a light bulb and illuminate a room. Don't expect the bulb to be super bright, regardless of brand and model.
Features:
Usage: Indoor / Outdoor
Brand: Rayolon
Connectivity: Wireless
Recommended Use: Surveillance
Room Type: Office
What We Liked:
The easy installation
The ability to remotely control it
On/off LED light
Motion Detection Alerts
What We Didn't Like:
Dimmer than usual lighting
Does not support a 5G network
Last update on 2023-09-10 / Affiliate links / Ratings / Images from Amazon Product Advertising API
Caring for our parents, grandparents, or relatives is part of life. As caregivers, we worry when we are away from those who might need us. The ability to communicate with a two-way audio feature is more than a plus; it is necessary.
The Quanmin 1080P WiFi Panoramic Camera is dynamic when detecting movement. The infrared night vision and LED lights detect motion and heat. They switch on to see what is happening and allow you to talk to whoever is in the room.
When activated, it lights up and records footage with a 360-degree fisheye lens. It also blends in with home decoration and requires no wall fixture or ceiling installation.
Helpful Hint: One of the benefits of an indoor light bulb hidden camera is that they require no drilling into walls.
But the good comes with the bad, like with all things. The night vision does not work unless it activates because of motion and lights up.
Features:
Usage: Outdoor, Indoor
Brand: Quanmin
Connectivity: Wireless
Recommended Use: Surveillance
Room Type: Office, Kitchen, Living Room, Bedroom, Classroom, Study Room, Hallway
What We Liked:
The smoothness of setup and use
The dynamic light sensors
Crystal clear night vision
Two-way audio
What We Didn't Like:
The device is not altogether discrete (unique design)
Sometimes sends false alerts
Last update on 2023-09-10 / Affiliate links / Ratings / Images from Amazon Product Advertising API
It records the video in 1080P HD and provides better image quality captured by high-end optics SONY. The floodlight and infrared light night vision function with an IR auto switch offer clear footage at night.
Setting up the camera is easy. This light bulb camera comes with two-way audio, which allows you to hear and talk to people on the other side of the camera.
After connecting the camera to the Wi-Fi network, you can watch the live view from your smartphone. It will send motion-activated alerts after detecting a movement. This bulb camera features a particular encryption technology to store the recordings on a micro SD card. It can support up to 128GB SD cards.
Features:
Usage: Indoor
Brand: HeyLR
Connectivity: Wireless
Recommended Use: Surveillance
Room Type: Nursery
What We Liked:
360-degree panoramic IP camera
Two-way talk and motion detection
Auto tracking feature
Quick and easy installation
What We Didn't Like:
Not-so-great mobile app
Heavy bulb
Last update on 2023-09-10 / Affiliate links / Ratings / Images from Amazon Product Advertising API
It is a given that pets are mischievous. Furkids often require eyes on them pretty much 24/7. And, sometimes, there is reason to secretly spy on pet sitters to make sure there is nothing hinky happening.
When you are at work, checking in on your little pals keeps separation anxiety at bay — for both of you.  The two-way audio aspect helps calm down a riled-up pet so you do not come home to scattered cushion stuffing.
However, the WiFi tends to act wonky because it is only 2.4GHz WiFi compatible and requires regular resets to sync with your cell phone.
Features:
Usage: Indoor
Brand: BESDERSEC
Connectivity: Wireless
Recommended Use: Surveillance, and Monitor Babies
Room Type: Living Room, Bedroom, Nursery
What We Liked:
Inexpensive
Awesome motion detector and alerts
Easy to hide
Clear night vision
Two-way audio
What We Didn't Like:
Last update on 2023-09-10 / Affiliate links / Ratings / Images from Amazon Product Advertising API
Leaving babies is not the easiest thing to do if only to sleep. Gazing at the tiniest of people seems to make everything better.
Not only can you peek at the little one throughout the day, but the TUPEYA Light Bulb Camera gives a full view of their room using a 360-fisheye camera. It records 1080 HD videos, so you do not miss a smile regardless of where you are.
The thing is, the connection acts finicky on occasion and requires resetting. It is not 5G capable, either.
Features:
Usage: Indoor
Brand: TUPEYA
Connectivity: Wireless
Recommended Use: Surveillance
Room Type: Office, Kitchen, Living Room, Bedroom, Classroom, Study Room, Hallway, Nursery
What We Liked:
The 360-degree fisheye camera
Motion detector
Remote control using a smart device
What We Didn't Like:
WiFi connection issues
Poor night vision capability
Things to Check Before Getting One
What is this newfangled secret security device that brightens up a room and records simultaneously?
Everything starts with an idea. Light bulb cams are the answer to the need for hidden cameras. The ability to secretly spy on your home and property offers an extra layer of safety and security.
It tends to get confusing when combing through LED light camera options. Light bulbs come in different shapes and sizes. So do light bulb cameras. 
The possibilities range from smaller designs to full-on lamps, depending on exactly what you need.
We are breaking down the top five best light bulb security camera choices so you can start figuring out what is best for you and your family. You do not want to invest in something you do not want or need.
Why Light Bulb Surveillance Camera?
The crazy number of light bulb cameras on the market is responding to the demand to beef up security systems discreetly. But, more than that, it meets a specific need for a fully camouflaged variety of cam.  
Ideally, an LED light camera and a regular old light bulb put off a good amount of light. The two-purpose solution amps security options when monitoring potential perpetrators, even remotely. (1)
Getting rid of larger, more obvious options like CCTV cameras is a more streamlined way to approach home protection.
Tip — Light bulb cameras do not operate using a DVR or NVR like the average security cam. To get alerts, you must use a phone app. 
4 Need-to-Know Facets to Think About
We understand the "why" when it comes to light bulb security cameras, but the "how" to choose the right one for you is still a hanging question. Before installing, connecting, and monitoring, let's cover what to look for that best suits your needs.
Features — The hidden part of a light bulb camera is a given because it acts as a regular light source. But how conspicuous does it need to be? Do you need video and audio? And the field of few is something to consider because of the various options.

Keep reading: The massive amount of features and the questions about them are on their way.

Compatibility — WiFi connections are a huge factor when choosing the right light bulb security. Mobile access and alerts while away are impossible without proper network compatibility.
Mobility — Do you monitor streaming video from an iPhone? Android? A PC? You will want a dual light source and security system that works with how you control your camera systems.

Helpful Hint: Do a little research about which phone app can work best for you because it is essential for active monitoring and getting alerts.

Indoor/Outdoor — Is the added camera to watch the yard or the new addition to the family? Weatherproofing is a requirement when using an outside fixture, while it is not so crucial in a lamp or indoor wall socket.
6 Probably-Should-Know Features to Fit Your Budget
Most household budgets are tight and do not leave much room for expenses. Light bulb cameras come with a wide range of price tags. Unless you need specific features, why pay more than you should?
Built-In Speaker and Microphone — Communication through a security camera is not a requirement for everyone. It is dependent on what its purpose is. Do you want to say hi to the kids or soothe a weather-scared pet after school?
Inside/Outside — Indoor light bulb cameras are not as durable as outdoor ones; thus, they cost a bit more. Outdoor eyes require protection from the rain and sun, so they never fail to capture a moment of motion.
Installation — Lighting security options are diverse. The possibilities range from wall installation to no installation at all. It comes down to the price and what you are willing to do to get it up and running. — Remember, there is no need to drill into your walls because they are wireless by nature.
MicroSD Size — Light bulb cameras do not use large storage devices like DVRs or even the cloud. They use MicroSD cards and come in different sizes. It all depends on how often you can view and delete footage when choosing the right amount of memory.
Motion Detection — When looking at WiFi light bulb security cameras, it is imperative to look for those with motion detector sensors. A variety of alerts are available, depending on what you want. Another thing that varies about motion detectors is their sensitivity levels. You may want to read more about how motion sensors work.
Video Quality — Resolution choices run the gamut from 729p to 4K. It is best to seek the best quality you can afford, but not more than you need.
3 User-Friendly Tips 
Eyes in High Places — A must-do when installing an illuminating camera is to ensure it is high up so it does not miss a moment of motion. It also reduces the threat of an intruder reaching and screwing it out.
More than One — One light bulb camera is not quite enough to get all-around security. For instance, if you have a large yard, a porch light will not cut it. Adding corner cams avoids missing an inch of coverage.
Off and On — The typical glowing camera detects motion and sees through the darkness when turned off. You can save energy by remembering to turn it off when sleeping or when you are not at home. It will still work its magic when detecting motion and recording.
FAQs
What is the difference between a fisheye and a wide-angle lens?
A fisheye lens gives a full 180 or 360-degree angled view of an entire room. When you zoom in using this lens, you greatly reduce the image quality.
A wide-angle lens gives a singular view and clarity to background and foreground details in one frame. While zooming using one of these, the quality decreases slightly, but not as much as with a fisheye lens. (2)
Ultimately, the choice of lens type is up to you and your personal needs. They both have their positives and negatives.
What is a fisheye view in a security camera?
The fisheye viewing angle provides a 180° and 360° field of view. The field of view is suitable for smaller areas and short distances. You will find that most systems using this sort of lens are WiFi capable. (3)
The center of the images captured by a fisheye lens is clear and has a barreled look around the edges.
Do hidden light bulb security cameras need WiFi?
The simple answer is yes.
But not for storage purposes because they store information on a small MicroSD card.
The WiFi part of an LED light camera allows a user to control the light, stream the video, and get alerts when motion detectors get activated. Without WiFi, a light bulb camera is nearly useless.
How to tell if a light bulb is a camera?
Light bulb cams are only one type of hidden camera. How you can protect your privacy against them varies depending on the brand and model.
First, some are merely bulbs, while others blend into room decoration like a lamp. If something seems off about the shape or size, turning off a light switch or unscrewing it will turn the camera off.
Secondly, specific brand names scream security systems. If a brand name stamp is on the bulb or device, it is a giveaway that is likely recording you.
And, sometimes, a flashlight in the dark will give away a reflective camera lens, but fighting light with light might not be effective.
How good is a light bulb camera?
A light bulb camera is only as good as the need it fills. It may require multiple bulbs to cover an area fully, but one will do the job for pet or baby monitoring.
Stable electricity is required because an LED light cam will not work without it. After all, it does not have a battery. It relies wholly on electric power.
A WiFi light bulb security needs a good, reliable internet connection. It becomes near useless without a network.
But, for a hidden, panoramic view of specific zones with stable connections, it is nearly perfect for its purposes.
So, there are quite a few deciding factors as to if it is a "good" option for security.
How does the light bulb camera work?
Wireless light bulb cams are not complicated. You screw them into a light or wall socket to access the electricity they need. You then network it with your WiFi and smartphone. Once you download the app and power everything on, it is ready to go.
Light bulb cameras are as easy as a regular light bulb to use.
Do LED bulb cameras have batteries?
A light bulb camera works by using electricity. The lack of battery storage means that if the lights go out, they will not illuminate a room or record video.
When the electricity comes back on, the bulb should reset and reconnect to your WiFi automatically.
But they need a constant supply of power to work their magic. They do not use batteries or any power storage.
Where are the best places to install a bulb with a camera?
Home security systems are not fulfilling their responsibilities without full coverage. Firstly, more than one fluorescent-capable camera is best for complete protection if they are all you use.
The spaces needing the closest watch are the prime spots to install a light bulb camera. The front door, back door, living room, and nursery are the most popular choices to completely develop the feeling of safety.
Place them high up to eliminate the threat of someone removing them. In any case, strive for placements that are easy to camouflage.
What is the lifespan of a light bulb camera?
The LED lighting allows for long, long life when it comes to a light bulb camera. But, the bulb itself still requires attention to continue functioning.
A stable electricity grid, turning it off when not in use, and weather protection will help the secret camera last a long while.
How do I hook up the light source to the WiFi connection?
Reading the manual for a light bulb camera goes a long way. It will explain how to connect it to your WiFi and phone.
But the general gist is -You will want to make sure you download your LED light camera's approved smart device app. Once installed, the connection should be easy peasy.
Generally, after making the first connection, resetting the camera will network it to the device. The setup happens from the smart device, including customizing the features and the ability to use it as a remote to control recording and lighting.
Well, can I connect more than one bulb to my phone?
You can, but you can't. Are they all the same brand of bulb? Then, if you connect them one by one, the cams will work together to provide fuller coverage and protection.
Stick to the same bulb type and use the same app; all should turn out well. Who has the battery power to deal with multiple apps to connect to security devices?
What about connecting one to my computer?
Most of all light bulb cameras connect to iPhones and Androids. But you might need to do a little research and consider different brands to make sure they are Mac or Windows capable so you can stream from your computer.
With that said, PC connections work like smartphones. You download an app or program compatible with your light bulb camera.
Will my camera still work when I turn the light off?
Two hard connections are present with light bulb security systems — electricity to the outlet that connects to the bulb. You can turn the light off, and the night vision will pick up the detection. Similarly, you can turn off the camera and still have light.
Tip: But you do not have to deal with wires. They are entirely wireless.
Of course, when electricity isn't coursing through the LED light, it will not shine, and the camera will not work, either. 
It is one of the reasons why light bulb cameras are so effective.
Can I use indoor bulbs for outdoor use, too?
One of the characteristics of bulb cameras is that when they are for indoor use, they are only suitable for inside. The lack of waterproofing makes it risky to use outside.
Sure, a little modification could make it more element-friendly, but it still means it could destroy the security device.
But buying a specialized outdoor light camera is the best plan for monitoring your yard or front door.
Can I hear audio with my LED light camera?
Microphones are a typical feature of light bulb cameras. It allows you to hear what is happening in the room where there is a device. The best sort has a two-way capability and works like an intercom. It is why they make a uniquely great baby and pet monitors. Your voice goes a long way.
It is also super helpful when you're at work or out of town. You will never be out of the loop of what is happening inside your home.
Will my light bulb camera record things in the dark?
It depends on the bulb and its features. You will have to find one that detects motion and has night vision. When activated, you will get an alert that something is happening, and it records the activity.
The recording will be in black and white. But, not all security devices can see in the dark or notice movement. It comes down to research and asking questions about specific features.





References
(1) perpetrators – https://www.nytimes.com/2019/09/19/smarter-living/wirecutter/smart-lights-enhance-home-security-and-shine-a-light-on-crime.html
(2) wide-angle lens – https://www.forbes.com/sites/geoffreymorrison/2018/05/27/fisheye-or-wide-angle-lens-for-travel/#74915b1823e8
(3) fisheye viewing angle – http://cctvcamerafactory.com/blog/why-wide-angle-wifi-cameras-are-better-than-pan-tilt-or-fisheye-cctv-cameras/
(4) protect your privacy – https://www.safety.com/airbnb-hidden-cameras/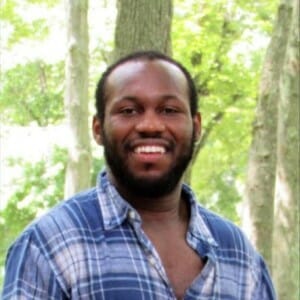 John Fox
Allow me to introduce myself. My name is John Fox and I've been working as a security consultant for over 20 years now. During my time in the industry, I've learned about what it takes to ensure your home and family are always safe. With Safe Now, I've tried to take those two decades of experience and share it with others. My goal now is to help others figure out how to make the right choices for their businesses and families. On my website, you'll find tips and guides on how to prevent crimes, as well as product recommendations. What's more, my readers can learn more about what to do in case of an emergency and how to protect themselves at all times. So, if you want to know everything there is about security systems and home safety, I invite you to join me and my team and help us build a community together.