Arlo Q vs Arlo Pro (What You Need To Know – 2023)
How we reviewed: hands-on tests, hours studying Arlo's sites, and reading 100+ customer reviews.
Last update on 2023-05-11 / Affiliate links / Ratings / Images from Amazon Product Advertising API
Written By: John Fox | Security expert / Locksmith 30 Years Experience
11.25.2022
Arlo has established itself as a leader in the smart surveillance camera industry. Arlo is Europe's most popular surveillance camera brand. In the US, too, Arlo's smart surveillance cameras seem to be way ahead of its competitors.
We thoroughly studied and tested Arlo Q and Arlo Pro, two of Arlo's most preferred cameras. Although these cameras are designed for slightly different applications, we think Arlo Pro wins this competition. Let's discuss these products in a bit more detail to show you what we mean.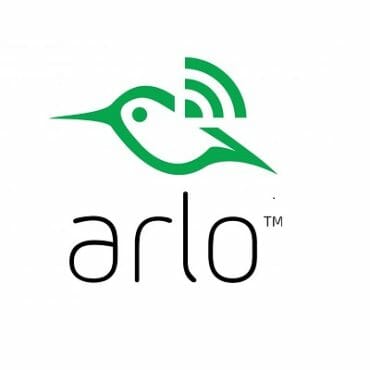 Arlo (VMC3040-100NAS) Q – Wired
Unlike the Arlo Pro, which is more of an all-rounder, the Arlo Q is specially designed for indoor surveillance. It allows you to see and hear what's going on in your room when you're away. The camera has 1080p video output, two-way audio, and night vision. The two-way audio feature is amazing for indoors since this allows you to communicate with anyone in the room with a built-in mic and camera.
The Arlo Q also has motion detection, which notifies you on your phone when activity or sound is detected in your house, so you never miss anything. Arlo offers free cloud storage of events triggered by motion or sound for up to 7 days. You can, however, upgrade to their CVR package to get 24/7 cloud storage. The Arlo Q is a wired camera, however. This is not necessarily a bad thing since it keeps you from having to recharge the battery. And a wired camera is not much of an inconvenience either if it's indoors. Furthermore, battery-powered cameras don't surveil 24/7 and turn on only for events triggered by motion or sound-triggered events.
Being from Arlo brand, the Arlo Q is compatible with most smart home systems, including Amazon Alexa, Google Assistant, Samsung SmartThings, IFTTT, and Stringify. The Arlo Q also has a lot of other features which we will now get into.
Arlo Pro – Wireless Home Security Camera
In a Consumer reports review, 3 of the top 5 wireless surveillance cameras were from Arlo, while the other two were from two different brands. The top-pick? It was none other than the Arlo Pro, and we agree.
CHECK LATEST PRICE
The Arlo Pro is an extremely versatile camera. Due to its small size, you can place it wherever you want. It delivers footage in 2K resolution, which is even better than some of the bulkiest wired cameras you'll find in the market. Arlo Pro is also really easy to install. It's designed to be installed by the user and requires no prior experience with mounting and setting up the camera. But the most desirable feature of Arlo cameras is their smart home compatibility.
The Arlo Pro wireless camera works with Amazon Alexa, Google Assistant, Apple HomeKit, Samsung SmartThings, and IFTTT. The Arlo Pro also has a ton of other features you wouldn't think would exist in a wireless camera, but we'll get into those features in a minute. Let's first see what the Arlo Q has to offer in contrast.
Arlo Q vs Arlo Pro: Pros and cons
Amazon.com price as of 10/08/2021 at 3:14 p.m. (MT). Read full disclaimer. Offers and availability subject to change.
---
Arlo Q vs Arlo Pro: Feature Face-Off
Installation
Arlo cameras are arguably the easiest to install. These cameras are designed to be installed and set up by the user, and they do not require any professional help or prior experience with cameras.
The Arlo Q can be set up on a flat surface or be mounted on a wall. If you wish to place the camera on a flat surface, you don't need to screw the bracket in. The camera is small enough that it balances perfectly on a flat surface when fit in the bracket. This will also allow you to change the location and the angle of the camera as you see fit. If you wish to mount the camera on a wall, you will have to install the bracket using the screws first.
The Arlo Pro, on the other hand, has a flattened bottom and can be placed anywhere around the house. You can also use a bracket to mount the camera on a wall. One particularly convenient thing about the Arlo Pro is that it has a magnet on the back, which allows it to be mounted on the bracket pretty easily. Magnet mounting and dismounting allows you to mount and dismount the camera without using a screwdriver. This feature is really good for using it indoors, but this makes the camera easy to steal outdoors. If you wish to place your Arlo Pro outdoors, we would suggest getting an outdoor mount.
Setting up these cameras is quite intuitive as well. You just have to download the Arlo app, log in, place the Arlo base station in the vicinity of the camera, and sync the Arlo Pro with the base station by pressing the oval button on top till you see a blue blinking LED.
The Arlo Q is even easier to set up since it has its own base station. You just have to place the camera and set it up using the app. You can find the instructions in detail in the camera manual.
Winner: Arlo Q
This is almost a tie since both of these cameras are really easy to install. But we gave the win to the Arlo Q since it does not require a separate base.
Camera
Now, let's compare the most important part of these cameras, which is, well, the camera. Both of these cameras have pretty impressive camera sensors.
The Arlo Q has a 1080p HD quality camera which is more than adequate for indoor surveillance. The camera surveils in 30fps which allows you to capture the motion even if your dog runs through. The high-quality camera ensures that you miss no detail. The camera also allows up to 8x digital zoom.
The Arlo Pro, on the other hand, has a 2K resolution camera that also shoots HDR footage. The camera also has a wide 160-degree field of view which makes it perfect for outdoors. The high resolution of the camera allows up to 12x digital zoom, which ensures you don't miss even the farthest events.
Winner: Arlo Pro
Although the camera on the Arlo Q is more than adequate for indoors, the Arlo Pro has a far superior camera.
Night Vision
Infrared night vision allows a camera to keep surveilling even if the lights are off. Both the Arlo Q and Arlo pro have infrared night vision.
The Arlo Q has infrared LEDs which can illuminate a field of 25 feet. This allows the camera to surveil an entire room in the dark. However, the intensity of these infrared LEDs may not be sufficient outdoors.
The Arlo Pro does not have this problem. Infrared LEDs on Arlo Pro are pretty luminous to illuminate the entire field of view of the camera. Arlo Pro also has color night vision which can be an amazing feature to have in an indoor camera.
Winner: Arlo Pro 
While the Arlo Q has amazing night vision for indoors, it's no match for the bright and colorful night vision of the Arlo Pro.
You may want to check the best night vision security cameras in the market these days.
Motion Detection
Both of these cameras have motion detection, which is quite a useful feature for a smart camera to have.
The motion detector in the Arlo Q can detect motion up to 50 feet away from the camera. The camera sends instant push notifications and an email when it detects motion. You select up to 3 activity zones. This allows you to choose which areas to focus on and which areas to ignore. For example, if you don't want the camera to send you an email every time a bird flies by your window, you can select only the inside of the room as your activity zone. The field of view of the motion detector is 130 degrees.
The Arlo Pro also has a motion detector which also notifies you when motion is detected. However, the motion detector on the Arlo Pro also plays the vital role of turning the camera on. Since the Arlo Pro runs on a battery, it cannot afford to stay on 24/7. Instead, it only turns on and starts recording when motion is detected. The field of view of the motion detector on the Arlo Pro is also 130 degrees. The Arlo Pro also allows you to set up three activity zones, so you only receive notifications for motion in the selected areas.
Winner: Draw
Both of these cameras have motion detectors with similar specs. This round of Arlo Q vs Arlo Pro is a draw.
Power Options
The Arlo Q is a wired camera. It transfers data via WiFi, but it's powered via a power outlet and hence, is pretty limited in terms of power options. (1)
The Arlo Pro, on the other hand, has three power options. You can power the Arlo Pro with batteries if you want a completely wireless camera, but you also have the option to power it with an AC outlet like a wired camera.
The third option is where it gets interesting. The Arlo Pro can be paired with a solar panel by Arlo. If you want to place the camera outdoors, you can buy an Arlo solar panel with your Arlo Pro and mount it with the camera. The solar panel will keep the batteries charged, and you will never have to worry about dismounting the camera to charge it. However, this power option is not available indoors, and the solar panel also has to be mounted sterically such that it gets the most amount of sunlight possible.
Winner: Arlo Pro
The Arlo Pro can be powered with an AC outlet, with batteries, or with a solar panel making it much more versatile in terms of power options than the BarbaraArlo Q.
If you want to check on solar-powered security cameras, you may want to see our guide here: best solar powered security camera.
Product Value
Winner
The  BarbaraArlo Pro is not an expensive surveillance camera either, considering its features and comparing the price to its competitors. But the Arlo Q costs almost four times less than the Arlo Pro. Considering the fact that it has some of the most convenient smart surveillance camera features, the Arlo Q seems to deliver a lot of value for its price. (2)
Winner: Arlo Q
The Arlo Q is able to deliver some of the best smart features while costing almost four times less than the Arlo Pro.
---
Arlo Q vs Arlo Pro: Standout Features
24/7 Cloud Storage
The Arlo Q surveils 24/7. With the free plan, you get could storage of events triggered by motion and audio for up to 7 days. But you can upgrade to Arlo's CVR (continuous video recording) plan, and you will get cloud storage of 24/7 footage for up to 14 or 30 days, depending on the plan you choose. The Arlo Pro does not have this feature.
Weather Resistance
Also, the pro is resistant to water and other elements. It is also resistant to UV rays from the sun. This ensures that when you mount the camera outside, it won't deteriorate as a result of exposure to elements and solar radiation. Since the Arlo Q is designed for indoor use, it does not have this feature.
H.265
Video shot by the camera has a lot of repetitive data. The bandwidth required to transfer raw footage from security cameras is too much even for Ethernet cables, let alone wireless networks. Hence, cameras internally compress the raw footage before it is transferred. H.264 and H.265 are two of the most common video codecs used to compress video and get rid of unnecessary data. H.264 can compress a video to a size that is 2000 times smaller than the original footage. This number can be even larger for security camera footage since most objects in security camera footage is still. However, H.265 is more advance than H.264 and can compress data up to 50% better. (3)
What does this mean for you? Well, it means that H.256 will allow your camera to upload higher-quality footage easily. This would ensure that no amount of data is lost due to the limited bandwidth of your home WiFi router, and you will get the best quality live video footage on your phone possible.
The Arlo Pro has H.265, while the Arlo Q has H.264. This, however, may not be a problem for the Arlo Q since it shoots lower resolution video than the Arlo Pro anyway.
Other Products: Arlo Q vs Arlo Pro
---
The Bottom Line
It's clear that the Arlo Q is a really good surveillance camera for indoors. It is compatible with smart home technologies and provides 24/7 surveillance. The Arlo Pro has some amazing features such as weather resistance and 2K video quality which makes it perfect for an outdoor camera. However, the Arlo Pro is designed for both outdoor and indoor use, so, its features can be useful indoors as well.
---
References
(1) power options – https://www.computerhope.com/jargon/p/power-options.htm
(2) Product Value – https://www.toptal.com/product-managers/product-management/how-can-product-managers-create-value
(3) bandwidth – https://www.verizon.com/info/definitions/bandwidth/
Written by
John Fox
Senior Writer & Director
John Fox has been working as a security consultant for over 20 years. During his time in the industry, he's learned about what it takes to ensure your home and family are always safe. With Safe Now, he's tried to take those two decades of experience and share it with others. His goal now is to help others figure out how to make the right choices for their businesses and families.