As a security contractor, one of the most popular items around that I am always asked about are spy cameras. Spy cameras are very helpful in keeping tabs on what's happening at work or in your home. Spy cameras are also often called hidden cameras, nanny cams, or security cameras.
As technology continues to evolve, spy cameras are appearing in diverse shapes and sizes. Spy cameras are now available for virtually any price. It's difficult to know which type is best for your needs.
To make your decision easier, we've spent more than 20+ hours testing the top models available to bring you the recommendations below.
In this guide, we have also covered:
This is one of the best mini spy cameras on the market. It's so small and full of great features.
This Mini-sized wireless spy camera can provide up to 100 minutes of continuous video recording when fully charged. It can record 24/7 when the USB charger is connected. The camera has a 150° wide-angle view. This hidden camera captures the video in 1080p HD resolution, providing a high-quality image and captured footage.
This camera's night cam mode is also amazing and its night vision can be surprising at first because of how small the camera is.
This spy cam is affordable, which makes it easier to buy a couple and keep a watch on your house from a lot of different angles. Its slim design allows you to conceal it so no one will notice- providing you with extra home security & the peace of mind that comes with it.
Features:
Indoor/Outdoor: Both
Night Vision: Yes
Live Footage: Yes
Video Resolution: 1080p HD
Dimensions: 5.79 x 3.62 x 1.65 inches
What We Liked:
Easy setup and use
Magnetic Back
Recording can be triggered with motion detection
No glow night vision
What We Didn't Like:
Night vision distance is only up to 16 feet
Difficulty connecting to Wi-Fi
Verdict:
Searching for a spy camera's security system? This one is perfect for indoor and outdoor surveillance, has amazing features, sleek design, and is affordable.
This spy cam designed to blend in with your surroundings. It looks like a common wall charger and so can be hidden anywhere you can find an electricity socket. The lens doesn't light up so it won't be spotted immediately.Not to mention, another advantage of this unit is that this hidden camera has a slim and aesthetically appealing design. This makes it virtually undetectable by typical spy camera detectors.
we offer the four KF HD Spy Camera that is not only well-built but also has many top features. The camera come with four KF HD support and the motion detection as well as infrared night vision will enable you to record everything that goes on in your place. The design of this spy camera cannot be beaten when it comes to features.
This hidden camera is an excellent choice if you want to keep an eye out on your nanny or any caretakers. It's easy to set up, and the quality of the video is very high. You can insert the memory card in the back, plug in the charger cam, and then enjoy it anytime you like.The high-sensitivity PIR detection makes this camera perfect for catching the slightest movement.
This unit is affordable and you can take advantage of that by buying more than one and increasing the range of what's covered.
Features:
4K / 2K / 1080P / 720P HD resolution
Supports motion detection, voice monitoring
Motion Detection
Infrared night vision 4 LEDs
166-degree wide-angle lens
Supports Apple or Android phones
Wifi and Remote Viewing
What We Liked:
Can record even when charging another device
Micro SD card has a storage capacity of 4 GB up to 128 GB
Can continue video recording for up to 2 days
Can switch between motion sensor and loop recording swiftly
What We Didn't Like:
Dependence on being used as a power source
Verdict:
The clock camera is a great idea when it comes to monitoring your caregiver or nanny – you'll be surprised at how much passive surveillance can actually accomplish.
This WIFI Mini Button camera works great for live surveillance. With the motion detection feature, this camera will send you a notification on your smartphone every time any motion is detected. The app for this cam is iOS and Android compatible. The app also works as a controller for this spy camera, which is an excellent feature if you want to monitor more than one at once. This hidden camera does not offer a wide-angle lens; instead, it comes with a 90° lens.
One of the best things about this mini wireless camera is that it doesn't need any cables to charge. You just have to plug in any USB charger or even laptop/desktop computer. This spy camera has a great video quality and it offers a beautiful image at 1080p HD. Furthermore, this hidden camera comes with a 18-month warranty. The camera offers customer service to make sure everything is up to their approval. You can have constant surveillance at any time of day by syncing the camera to your mobile devices. This is a great option if you want surveillance 24/7.
Features:
Indoor/Outdoor: Indoor
Night Vision: No
Live Footage: Yes
Video Resolution: 1080p HD
Weight: 4.2 ounces
Dimensions: 6.14 x 3.98 x 2.13 inches
What We Liked:
Connect to a smartphone via an app for prompt great time vision
128 GB storage capacity for Micro SD card
District lens with motion detection
Loop recording feature
What We Didn't Like:
Micro SD card is not included
Only 90⁰ lens rotation
Video recording quality decreases in low lighting
Verdict:
This wireless mini camera is the best choice if you want to use it at home. It sends an alert to your phone notifications when any motion is detected. The app of this camera is available for iOS and Android users.
Last update on 2023-09-11 / Affiliate links / Ratings / Images from Amazon Product Advertising API
Yumfond Mini Spy Pen Camera is a combined polymer Lithium battery with smart power regulation, superior temperature resistance, and high-capacity batteries for long-term use. This spy camera has a 60-minute continuous video recording time and a 120-minute standby time. An important notice to remember is that, due to federal regulations, this device does not contain an audio recorder. However, this does not suffix on becoming your must-have spy camera.
This covert camera pen records 1080P high-quality pictures with its six-layer glass lens. It also supports the AVI format, as well as excellent and stable video imagery. It's compact enough to keep in your purse at all times. It's simple to carry out and record a video at any time or place.
Yumfond Mini Spy Pen Camera is based on an original rotating and retractable pen core technology. The tip of the pen can be withdrawn at any time. It can also be removed or replaced. This pen is, without a doubt, incredibly user-friendly. One click is all that is required to turn on the video recorder. When the camera's power is drained, the camera will immediately store the files that are being taken. It does not neglect Essential details, and it is suitable for a wide range of people and events.
Features:
Power Source: Battery Powered
Video Resolution: 1080p HD Quality
Dimensions: 7.09 x 1.38 x 4.33 inches
Weight: 4.8 ounces
Battery Type: 1 Lithium-IOn Battery
What We Liked:
It has 1080p HD video quality
It has a long Standby time
What We Didn't Like:
It does not have a straightforward manual
It does not support Wi-Fi connectivity
Verdict:
Smart power control, improved temperature stability, bandwidth batteries for long-term usage, and high-definition video recording are only a handful of the benefits of this spy pen. It's also portable and doesn't require internet access, so you can acquire the footage you need whenever you need it.
Last update on 2023-09-11 / Affiliate links / Ratings / Images from Amazon Product Advertising API
This security camera is perfect with remarkably sharp 1080P live video, which can record HD 1080P with 70° viewing angle, and also the audio. Its side hidden camera is hard to notice and can capture people's sneaky actions from the side. Moreover, it has a smoke detector that does not do anything related to detecting smoke because it is your decoy for any burglars (No 5G wireless network support).
Digital PIR motion sensors are often more sensitive which leads to fewer false alarms. Once detected, the sensor will quickly want to notify you of the alarm via phone notification including an image. With this AI camera, you can quickly review the footage you've taken with one tap on your phone. It'll also automatically install them onto a micro SD card so that if your phone dies or you forget about them, the video won't be lost.
With cords out of the way, you can log into your phone app to see what's going on, in real-time and never worry about missing important things when you go out. This upgraded camera supports the WiFi network camera function, so you can watch live videos everywhere. Though this unit has a built-in lithium battery, it cannot be charged like other wireless earbuds. Please charge it for 24 hours when you first start using it, and the battery should last around 6 to 8 hours. It also comes with standby time of up to 400 days – perfect if you're on a long flight!.
Features:
Indoor/Outdoor: Indoor
Night Vision: Yes
Live Footage: Yes
Video Resolution: 1080p HD
Weight: 12 ounces
Dimensions: 5.43 x 5.24 x 2.28 inches
What We Liked:
It comes with a PIR motion detection feature
It can also be used as a normal smoke detector
What We Didn't Like:
Hard to install
It does not come with a wide-angle lens
Verdict:
With a dual purpose, this nanny camera is a two in one. As a camp detector and a discreet hidden camera it keeps you safe from potential intruders while being disguised as something more acceptable – your smoke detector.
Last update on 2023-09-11 / Affiliate links / Ratings / Images from Amazon Product Advertising API
WNAT Hidden Camera Smoke Detector is both a standard detector and a high-definition covert spy camera with a resolution of 1080P. It includes several useful features, including live video watching from a distance, PIR human body detecting, motion detection, high-definition video recording, automated night vision, and a standby time of 180 days. Nobody will believe this non-functional fire alarm detector conceals a covert IP nanny camera with a built-in DVR. The camera must be connected to a 2.4G WIFI network; 5G WIFI is not supported.
A huge 5500 mAh battery is included in the camera. When fully charged, it can record 20 hours of video and has a standby time of 180 days. It won't run out of battery power even if you're traveling for an extended period of time. It does not require wiring; therefore, it will not raise suspicion. The camera has a non-luminous night vision light, allowing it to record high-definition video even at night. Of course, it can be used in rooms, warehouses, stores, and workplaces. Mount the camera in the most crucial locations, enter the SD card, and the camera will record important data if necessary. You can also watch an actual video on your smartphone, tablet, or iPad right away and take action if necessary.
Features:
Dimension: 5.43 x 5.31 x 2.2 inches
Weight: 12 ounces
Battery Type: 1 Lithium-Ion Battery
Night Vision: Active
Motion Detector: Active
Connectivity: Wireless
What We Liked:
It has 1080p HD video quality
It is capable of real-time surveillance
It has a huge 5500 mAh battery life.
What We Didn't Like:
It is mounted on a wall and not in the ceiling
It does support 5G Wi-Fi connectivity.
Verdict:
This camera comes with a slew of capabilities, including a 5500 mAh battery life that can record for 20 hours and 1080p HD resolution. You may obtain it for a low price, and you will not be disappointed.
Last update on 2023-09-11 / Affiliate links / Ratings / Images from Amazon Product Advertising API
This 1080p camera that looks just like a USB charger will provide you with clear evidence of any crime, as well as charging your electronics. The mini camera allows you to keep an eye on your home, dorm, hotel, office… and the person you put the camera on. You can get alerts if their activity triggers any of your notifications. And it's all stored in the cloud so that you get a complete view of what's going on no matter where their phone is.
This tiny camera doesn't need Wi-Fi or a monthly fee, it just records automatically when plugged in. The battery will last up to 3 days and it can support a micro SD card up to 32GB.
The nanny cam records video in motion activation mode. When the card gets full, it will overwrite the earlier recording to save footage. This will ensure the recording doesn't miss any gaps. Video files are automatically saved every 5 minutes so you won't lose important moments.
Features:
Indoor/Outdoor: Indoor
Night Vision: No
Live Footage: No
Video Resolution: 1080p HD
Weight: 2.57 ounces
Dimensions: 7.29 x 3.65 x 2.05 inches
What We Liked:
Easy setup and use
Recording can be triggered with motion detection
What We Didn't Like:
Verdict:
This spy camera is nice and sleek, and can be used to keep security inside your business. It comes equipped with real-time surveillance and the capability to record clear footage.
Last update on 2023-09-11 / Affiliate links / Ratings / Images from Amazon Product Advertising API
This picture frame camera is WiFi enabled, meaning that you can control it remotely with your cell phone, stream live video or pictures when you're not home, and download all your content to your phone when you are. The setup is quick with the YIEYE app on your mobile device–you can be looking at what's happening in your home or office in minutes!.
It has built-in "no glow" night vision LEDs that lets you see up to 8 meters in total darkness at night time. It also has a concealed 15 degree downward viewing angle camera lens with daylight, for recording discreetly.
Cut the cords in the workplace with our latest Picture Frame HD Wireless Security Camera. You can receive push notifications on your phone when someone approaches, so you'll have peace of mind in an area where you usually have to adjust for connections.
When its motion detector is triggered, the camera will send an alert to your smartphone and record a 10-60 second clip of the event to the SD card.You can view these clips remotely or download them onto your personal device.
This new Wi-Fi security camera has a builtin 10000mAh rechargeable battery and offers up to 365 days of standby time in motion detection mode.
Features:
Indoor/Outdoor: Indoor
Night Vision: Yes
Live Footage: Yes
Video Resolution: 1080p HD
Weight: 1.1 pounds
Dimensions: 2.91 x 2.95 x 1.93 inches
What We Liked:
Battery life is long-lasting
Strong low light capacity
Live streaming can be done via an app
It comes with a built-in rechargeable battery
What We Didn't Like:
Incompatible with 5G
The warranty period is unclear
Verdict:
Have you ever wondered if your nanny camera has enough night vision quality to keep up with an evening routine? This one can. It also features no-glow features that help it be less visible when the lights are off, which comes in handy when you need to monitor long at night.
A Product Buying Guide on How to Select the Best Spy Camera
All spy cameras have various features, but you should select the spy camera which suits your purpose and have unique and great features. Before selecting any spy camera or hidden camera for protecting your home or office, many factors should be taken into consideration. When you are in the market for choosing perfect spy cameras, you should make sure to check for the following features.
Spy Camera Type
These spy cameras come in various shapes and sizes. So it is recommended to choose the camera based on your usage and need. You can get cameras which also act as a clock, charger, photo frame, pen, radios and also smoke detectors. These types of cameras will aid you if you wish your camera to be more discreet and less noticeable. (1)
Wi-Fi Connectivity
Investing in a camera that has Wi-Fi connectivity can be proven as a beneficial choice. This will allow you to watch the real-time visual of your home on your smartphone. These types of cameras usually have apps from which you can control these cameras and monitor many cameras at the same time. Having a camera with Wi-Fi connectivity is not necessary but can be proven beneficial in many situations.
Self Recording
The self-recording cameras tend to be the cheapest and easy to use. Self-recording cameras have an entirely self-contained unit that records the footage on a memory card or an internal unit. When you'll connect the camera to your smartphone/computer or save the memory card, then you'll be able to watch old footage. A self-recording spy camera is a great option when you do not need 24*7-hour access to the recording. These types of cameras are also great as outdoor spy cameras since these hidden cameras operate on battery power.
Night Vision
Night Vision is one factor that is not necessary, but it will be useful if you have it in your hidden cameras. The hidden cameras which have low light capability can record the footage well in low light, which will definitely give you an extra layer of protection and peace of mind.
Video Recording Quality
Video footage resolution is one of the main factors of consideration. As technology is evolving, mostly all cameras have 1080p HD resolution, which gives you a sharp and clear image. You should at least get a 720p resolution because otherwise, you won't be able to comprehend small details.
AC or Battery Powered
There are many benefits of having a spy camera in your home that runs on battery power, as well as having a camera that runs on AC power, which requires a connection to a direct power source. (2)
The hidden cameras which run on battery power are light and portable and can be fixed anywhere as long as those cameras are storing the recording on the memory card. But the main concern of these hidden cameras is their battery life; some hidden cameras provide battery life varying from few hours to a year.
The spy cameras which run on AC power need to be plugged in constantly to an external unit. If you are not using these hidden cameras far from their power source, then these are also a great choice. You can also plug these hidden cameras into a portable USB charger; however, that can result in increasing the size of these hidden cameras, which will be hard to keep hidden.
Ease of Use
If you are not tech-savvy or are a beginner in this security camera world, it is a good option to buy spy cameras that are user-friendly and simple to install. Wireless cameras have mostly self-explanatory instructions for setup and only require you to connect the cameras to your smartphone to control them. (3)
Location
The location where you will fix your hidden cameras is also an important factor to consider. Will, you set the camera inside the home or outside where it will be exposed to the weather? Do you need a wide-angle camera lens? These features will also help you to make your final decision.
Reliability
This factor depends on your need and usage. If you are planning to set the camera outside, then it should definitely be weatherproof and sturdy enough to handle climatic conditions. If you are planning to set it in your home, then it should be reliable enough so that it can function over a long period and can justify the value of the product.
Cost
There are many expensive cameras with great features, but they are of no value if you are not going to utilize them. There are various cameras out there on the market at affordable pricing with great features. We have selected all the affordable priced cameras in this guide.
Storage Capacity
Even if your camera is wireless or stores the footage on an internal memory card, you should always make sure that it has a plentiful storage capacity. There are various models of hidden cameras in the market that offers storage from 2 days up to 365 days. You should select the storage capacity of your camera based on your usage and need. Having an extra storage capacity can come in handy in various situations.
Recording Time
Some cameras have features of continuous recording, whereas some cameras record only when they detect any motion. Security cameras provide recording time varying from 2 hours to 70 hours. The cameras which have a loop record feature overwrite the old footage if the storage is full, so you should check out the footage regularly to avoid the risk of losing the footage.
FAQs for HD Security Cameras
Are Spy Cameras Legal to Use?
The biggest concern for hidden cameras is their legality. Sometimes many people abuse this power either intentionally or unintentionally. We recommend that, before buying any hidden cameras, you should understand the hidden camera laws.
In the united states, it is legal to use hidden cameras for surveilling your home without using the permission of the person you'll be recording. But this is only applicable on two conditions, the first one being that you are using hidden cameras in your home and the second being that it is suitable for video only and not audio.
But you should always double-check the laws in your state or should consult a professional before installing any spy cameras.
Is recording audio with the video footage legal?
While it is legal to record video footage but this is not applicable for audio. Most of the states have a law that needs at least one party in the conversation to be consented to before recording the audio. But there are states including Illinois, California, and Florida which necessitate the consent of both the parties before recording audio. Make sure to double-check the laws for recording audio in your states.
How can I find a hidden camera in my house?
Hidden cameras are in numerous sizes and shapes. You can easily find a hidden camera if you consider one important factor that the lens of a spy camera has to be visible. Try to look for a camera lens carefully in your environment.
Hidden cameras have red or green LED lights which will blink or turn on in low light conditions so you can turn off all your lights and look for hidden cameras. Wireless hidden cameras give off one special type of radiofrequency which can interrupt your call so you can search your home while on call. Using a mobile app is also one useful trick to find hidden wireless cameras.
Final Thoughts
You can choose any one of these hidden cameras without any doubt as they all contain great features and sleek designs. They all have a good reputation in the market, and some of them are the top products of the industry. However, our pick would be the SS 1080P HD Mini Waterproof Camera because of its small size, affordability, strong features, and discreet design.
We hope we were able to help you out in choosing the perfect hidden camera for your usage and provide you with various options with great features.
References
(1) Monopods – https://www.howtogeek.com/367968/what-is-a-monopod-and-when-should-i-use-one/
(2) Bipods – https://www.youtube.com/watch?v=4cg0KxIzgS4
(3) Tripod – https://www.britannica.com/topic/tripod-furniture
Our Recommendation Again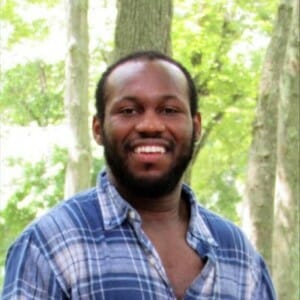 John Fox
Allow me to introduce myself. My name is John Fox and I've been working as a security consultant for over 20 years now. During my time in the industry, I've learned about what it takes to ensure your home and family are always safe. With Safe Now, I've tried to take those two decades of experience and share it with others. My goal now is to help others figure out how to make the right choices for their businesses and families. On my website, you'll find tips and guides on how to prevent crimes, as well as product recommendations. What's more, my readers can learn more about what to do in case of an emergency and how to protect themselves at all times. So, if you want to know everything there is about security systems and home safety, I invite you to join me and my team and help us build a community together.