5 Best Security Camera at Costco (Reviewed [year])
They have all the big names of the industry in their inventory, ranging from names like Lorex, and Swann to Arlo and AvertX.
If you're buying a security system for the first time, it's best to do your buying from Costco, where you can compare different brands and models, and choose the one that fits your requirements the best. In this article, we have covered some Costco surveillance systems that will keep an eye on your home, and send you alerts if any intruders are detected.
We have compared the features, specifications, advantages, and limitations of each model to help you decide which security camera at Costco is the best for you.
Lorex cams are one of the leading wireless security cameras out there for all the right reasons. Its YN843A82-8AB6-E is equipped with all the cutting-edge video surveillance features you'd need to put eyes and ears all over your house, including motion detection technology, with color night vision to enhance visibility during the night.
It also comes with smart deterrence, which ensures that the camera triggers only when a human or a vehicle is detected, eliminating the chance of false alarms due to harmless movements. It uses LED warning lights and a siren to alert the user of any intrusion. The resolution of the camera is an absolute treat as well. There's no reason for you to not give this model a shot, given that you have the money to spare. Some people could find its price tag a bit overwhelming, but trust us when we say it's worth every penny.
Specifications:
Resolution: 4K UHD
Connection: Wireless
Viewing Angle: 108 degrees
What We Liked:
Advanced motion detection capabilities 
Excellent night vision range 
Bright and crisp images and videos 
Reliable warning system 
What We Didn't Like:
Verdict:
With sharp resolution, excellent night vision, and a reliable alert system, this one clinches the top spot. It's perfect for both, home and office use. 
AvertX provides what hardly any of the other Costco surveillance systems offer, Intelligent Analytics with deep learning AI. Thie technology enhances person and vehicle detection abilities to unprecedented levels thanks to detection analytics using AI deep learning. The AVXHD848IRM-1 went through a series of tests in which it showed positive results in terms of reliability and durability.
The performance of this unit is barely rivaled, due to its 4K ultra Hd resolution, working in tandem with an autofocus lens and Zoom to provide you with crisp, magnified, and detailed images of everything that comes into its field of view. The True WDR is another reason why it's battling with the top guns of the industry, which allows it to nullify the effects of uneven light conditions and provide you with reliable and true images of your home.
Specifications:
Resolution: 4K UHD
Connectivity: Wired
Viewing Angle: 170 degrees
What We Liked:
Use of analytics for intelligent detection 
High resolution 
Autofocus lens for clarity 
Wide viewing angle 
What We Didn't Like:
Need a bit to get used to
Verdict:
This one uses advanced detection technology with analytics to detect intrusion and send timely alerts to the user. The chances of false alarms in this one are little to none. 
The Arlo Pro 4 XL comes with wire-free installation, making it easier for you to set it up without having to pay for professional installation. One of the reasons why it has clinched the top spot for the best Arlo wireless security cameras is its diagonal viewing angle of 160 degrees that don't miss a thing, whether installed outside or inside.
While the resolution stands at just 2K with HDR, advanced motion detection, and color vision compensates for all the things it lacks. To capture sharp details, the camera can zoom in to click undistorted images. This can make it easier for the police to identify and track any threats the camera detects, including human faces, and car plate numbers. The integrated spotlights serve as a warning to any potential threat, while the alerts send a warning as soon as the unit detects something. It's easily one of the best models to buy.
Specifications:
Resolution: 2K HDR
Connection: Wireless
Viewing Angle: 160 degrees
What We Liked:
Wire-free installation
Smart zoom feature 
Integrated spotlight 
Durable 
What We Didn't Like:
Requires a bit getting-used-to
Verdict:
If you don't want to deal with the hassle of installing a complicated system, then this model is perfect for you. No wires are required to set this unit up.
The CODV8-55802D4WLWF-US by Swann comes with all the latest surveillance features you'd need to keep your home safe from intrusion, and burglary. It's perfect for both indoor installation, and outdoor, thanks to the weatherproof construction of the system, which provides ultra-strong protection against all the weather elements, including rain, snow, and hail. The built-in siren would notify you of any movement outside your house. In case anyone infringes your property in the dead of the night, you'd be informed of the break-in right away.
With smart integration with Google Assistant, Alexa, and Dropbox, you'd be able to better operate your Costco surveillance systems, and get real-time notifications to stay on top of things, even if you aren't at home. Apart from this, you'd also notice that the resolution of the camera is fantastic, thanks to the 4K Ultra HD viewing, which is 4 times better than the standard 1080p full HD that you'd find in most security cameras. It also beats some of the other cameras in the market for its exceptional night vision capabilities, marked by an extensive range of 150 feet.
Specifications:
Resolution: 4K HDR
Connection: Wired
Viewing Angle: 90 Degree
What We Liked:
Very Durable 
Multiple integration options 
Good resolution 
Excellent alert system 
What We Didn't Like:
Set-up could demand professional help 
Verdict:
This model comes with sturdy construction that keeps the tech protected from harsh weather conditions. Even under rain, and snow would do no damage to the unit if you take care of its upkeep. 
If you're looking for a camera that provides exceptional night vision capabilities above everything else, then this model might be perfect for you. Not only does this come with color night vision, but it also has an integrated spotlight that illuminates at the first sign of intrusion, catching a burglar like a deer caught in the headlights.
The siren system complements this feature and warns you of the movement as soon as it occurs. With the two-way audio feature, you can communicate with the person outside your house without opening the door, and sending back and forth messages to either ward them off or speak with them from behind the safety of the walls. So that's another reason why you should consider buying this model for your home's security.
Specifications:
Resolution: 4K 
Connection: Wireless
Viewing Angle: 180 degrees
What We Liked:
Exceptional night vision
Two-way audio
Wide viewing angle 
Spotlight feature
What We Didn't Like:
Demands regular maintenance
Verdict:
Equipped with the spotlight feature, and color night vision with excellent range, this is the ideal camera for you if nighttime video surveillance is your prime objective.


Factors To Consider Before Buying A Security Camera At Costco
Before you spend money on a security camera, you might want to consider a few things, especially if it's the first time that you've decided to buy a surveillance system. 
1. Resolution
Pixelated photos and videos can make your life difficult. You want the security camera to catch details, such as the facial features of the person in front of your door, otherwise, there is no point in having a security cam in the first place. Cameras with reasonably high resolution are a must if you want to reap the full benefits of the camera. Make sure the camera has 1080p resolution at the very least, 4K if you're not worried about passing your budget. (1)
2. Night Vision
A security camera with night vision is an absolute must. With color night vision and spotlight cameras, you can know exactly what's happening outside your house in the pitch blackness of the night. Otherwise, you'd be as good as blind during the night, when the chances of an intruder invading your home are higher. Make sure that the range of the night vision is good too, so you can at least get a good look at your front door, if not anything beyond that. 
3. See if you can hide the camera
Hidden Costco security systems are better than the ones in full display, as, in the case of the former, the intruder won't know that they have been detected and reported, giving them no time to make a run for it before the police arrive. So, if there's any way you can hide the camera, think over your options. Choose lightweight, and small-sized cameras that are relatively easier to hide. The upside of large cameras is that they can serve as a warning to any potential intruders that they are being watched. 
4. Alert System
Carefully compare the alert systems of the cameras before making your final choice. Check what kind of an alert system it offers. Does the camera send a silent notification to you via an SMS or an email, or does it come with a loud siren that not only alerts you but also wards off the intruder? See if it comes with a spotlight, which is another plus point to consider. Also, make sure that the detection technology of the camera is flawless, so you won't be disturbed by false alerts, which is likely if the camera is unnecessarily hypersensitive to any sort of movement, and not just human and vehicle motion. (2)


Wrapping Up
Choosing a security camera for the first time can be overwhelming. But Costco has some of the best security cameras in its fold. If you're unsure about which brand and model to choose, going to a Wholesale company like Costco can prove to be an enlightening experience, as you could then compare different models of security cameras in one place, and test a few ones. Before you buy a unit, make sure that the specifications and the features of the camera meet your requirements. We have listed 5 of the best Costco security systems to choose from and are sure you would agree after you choose one. 
Take a look at some of our related articles below.
---


References
(1) budget – https://mint.intuit.com/blog/budgeting/tips/
(2) vehicle motion – https://www.sciencedirect.com/science/
article/pii/B9780750675994500080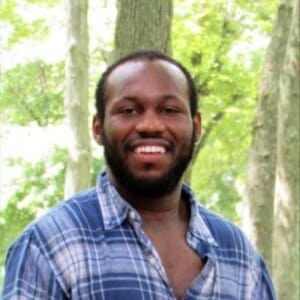 Written by
John Fox
Senior Writer & Director
John Fox has been working as a security consultant for over 20 years. During his time in the industry, he's learned about what it takes to ensure your home and family are always safe. With Safe Now, he's tried to take those two decades of experience and share it with others. His goal now is to help others figure out how to make the right choices for their businesses and families.