[aawp_disclaimer]
Written By: John Fox | Security expert / Locksmith 30 Years Experience
01.08.2023
Security is the main reason why people and businesses all around the world are adopting or moving towards using smart home technology. Cameras and digital locks not only help in monitoring goings and comings, but the camera sensors also help in saving valuables and homes in times of potential disaster and crisis.
The Piper Night Vision camera for security and the Canary security device are the two main and best leaders for home-based smart security. These cameras are best in class and can make sure you keep your home and loved ones safe. 
We have spent countless hours testing these and going through the motions with most of the models and are going to give you a rundown of the brands and their different specs below.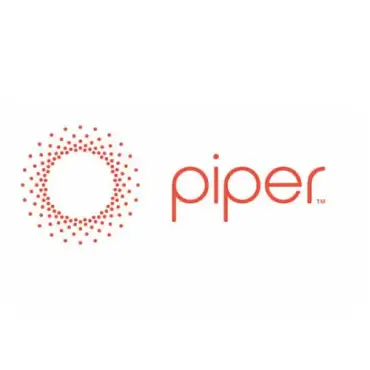 Piper NV
The Piper NV security camera is not just a surveillance camera but is a whole security system, and it is an automation hub for homes. All these are rolled into a single device.
[aawp fields="B00NW31YVQ" value="button" size="large"]
These security cameras have a fisheye lens with a viewing angle of 180-degrees and this camera also offers functions or capabilities of tilt, zoom, and pan that helps in providing a wide field of view and the integrated sensors of the security camera give the information when someone enters the workplace or home. The movement will trigger the security camera to record video after motion.
The piper also has a siren function that can scare of any intruder because of the deafening sound created through sirens. The installation of the Piper NV is very easy, and it offers HD high-quality video, detection of audio, sharp night vision, and motion detection.
The Piper NV camera also has the ability to control Z-Wave devices, which attracts many homeowners who want to test automation in a home without investing in bigger systems. The piper camera uses the latest technology for motion detection and also provides compatibility with other devices at home. It has a resolution of 1080p.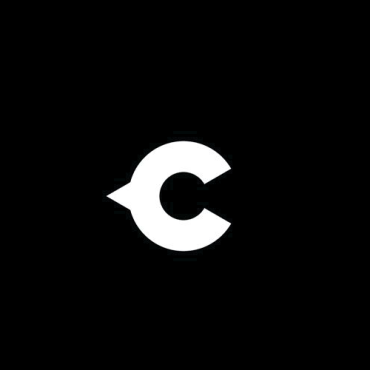 Canary
The Canary security camera offers straightforward features for home security. Setup or installation is easy and the design is user-friendly. The approach of Canary's home security camera is driven by simplicity.
[aawp fields="B01L1F9SLO" value="button" size="large"]
For small spaces and apartments, canary security cameras are the best fit, but for large homes, they are not the best camera, especially if someone wants smart home functionality integrated into their cameras.
If someone wants one security device for their home, then canary is the best contender. It delivers almost every feature that a smart security camera does, along with these cameras offers a 90 dB siren, and they also offer an extra layer of protection by a one-touch link to the fire department or police department.
The canary flex security camera can be connected to mobile phones through Wi-Fi connections; because of this reason, the smart home hub is not required. It provides a viewing angle of 147 degrees with 1080p video resolution, digital pan, zoom, tilt, and a night vision feature. This camera also provides sensors for humidity, air, and temperature for alerting the users of the camera about environmental changes. A 90 dB siren is also available for deterring criminals.
Piper NV vs Canary: Pros and cons
---
Compare Piper NV vs. Canary Features
Amazon.com price as of 10/08/2021 at 3:14 p.m. (MT). Read full disclaimer. Offers and availability subject to change.
---
Piper NV vs Canary: Features and Specification
Storage Capability
The Piper NV only provides cloud storage. 100 videos of 35 seconds each can be stored on the cloud. There is no paid plan for Piper security. Unlimited videos can be downloaded. For Piper NV, no monthly payment fees are required. When it completes recording 100 videos, then it automatically starts recording over the older videos.
Canary also provides cloud storage, and this security camera only allows a free plan for 24 hours of shared history, i.e., 12 hours each for 2 canary devices. It provides a subscription of 10 dollars per month for a 30-day history for a single device and for 2 to 3 devices, 15 dollars per month. Unlimited videos can be downloaded from the canary pro; in the past, canary used to allow only 3 downloads which the company later converted to unlimited downloads. Cloud storage for canary pro-security is not free.
Winner: Piper NV
Video Quality
Canary provides a video quality of 1080 pixels that are approximately 3.1 Megapixels. It provides a viewing angle of 147 degrees and night vision. Electronic pan and zoom features are also available in this security camera.
The Piper NV also provides a video quality of 1080 pixels that are approximately 3.4 Megapixels. This camera offers a wide viewing range of 180 degrees and a quad view, and electronic tilt or pan. It also provides a night vision. The lens of Piper NV is a bit wider compared to the canary, and this camera has the ability to divide the video into 4 videos that are also called quad view. Each of the 4 videos shows various angles of the 180-degree view. All of these features of the piper nv helps in providing powerful security that can effectively provide footage of any unfamiliar movement and also protect the house extremely well.
Winner: Piper NV
Smart Home Compatibility
The Piper NV provides IFTTT (IF This Then That) and also nest with IFTTT. Piper also provides motion sensors and Z-wave sensors, windows, and doors. Native compatibility is provided by Piper NV. The IFTTT channel of the piper can be expanded later. Piper also provides Z-wave Compatibility. (1, 2)
Canary provides Alexa with IFTTT, and it is compatible with wink hub, which provides canary an edge over piper. But it also means that if wink hub is not available, the canary will find it hard to interact with other smart devices at home.
Winner: Piper NV
2-way Communication
The piper NV provides two-way communication. Because of this, a person can talk to elderly relatives or children at home, and this feature also allows them to talk to their pets. The two-way communication feature is really important for security cameras.
Canary only provides one-way audio. This means a person can hear everything that is happening at home but cannot talk through this camera.
Winner: Piper NV
Automatic Siren Blasts
The piper NV offers an automatic siren, and it means when the security of a house or business is breached, the siren will automatically go off. An alert notification will be sent to the owner of the house. In Piper NV, the siren can be set for seconds after the individual receives the alert notification on the piper app, just to make sure that the alarm is not a false positive. For any security system siren is a very important feature.
The canary security system is the complete opposite. First, the individual will receive the alert notification of the breach, and then they have to manually turn on the house siren.
Winner: Piper NV
Special Features
Piper NV provides a battery for backup, and there is no mode provided for privacy, and air quality cannot be measure through piper security. Piper can provide a battery of 3 AA for 2 days worth back-up of battery in case of an outage. Piper also has internal memory for this situation so that it can save the videos, and later when the power comes back on, and it gains the internet connection again, then it uploads the file in cloud storage.
Canary provides privacy mode in their security and no back-up for battery, and it also helps in measuring the quality of air. For the privacy mode, the canary provides unique features. No video can be recorded or live streamed when privacy mode is on. This provides people with peace of mind that nobody is watching them. This can be a deal-breaker for many people. Canary security also helps in measuring the quality of air, like levels of hydrogen, ethanol, cigarette smoke, cooking odors, isobutene, methane, carbon monoxide, and dust.
Winner: For the battery, Piper NV is a winner, but for Air quality measurement, that is also important as it would help finding deadly gases; Canary takes the win.
Overall, Piper NV takes the win. Although the Canary security camera is great, it lacks some features like sound and a monthly subscription. The things that stand out for the Piper NV security camera are that it offers wide viewing angles, there is no monthly subscription or fees, two-way voice, extra sensors of Z-Wave, and many notifications.
With the piper security setup, an individual can have the best security system at a much cheaper cost. So for someone who wants to add a security system in their homes or business, they should buy the Piper NV as it provides the best features and also an extra layer of security.
Piper NV vs Canary: Stand-out Features
Stand-out Features of Piper NV
Sound: Piper NV provides two-way voice through speakers; this feature helps in talking with family members or pets remotely. The camera records the sound with a built-in microphone.
Z-Wave Controllers: The Piper NV provides compatibility with controllers of Z-Wave; these controllers provide a flexible situation with other smart devices present at home. Monitoring activity helps in triggering devices, and multiple cameras can be linked together to provide an extra layer of security.
Application: If a crisis happens and the person cannot be contacted, then the piper app contacts other people that are present on the device. Suppose something is caught on video, then this application records action for 60 seconds. Piper does not have any monthly fees, and this security camera is the best if someone is on a budget.
Stand-out Features of Canary
Motion Alerts: Canary cameras can detect any motion caused by people or by animals. The Canary security camera picks up every movement caused by anything in the home. This security camera also provides mask features that can be activated when someone wants to un-end alerts caused by irrelevant events like animals sniffing a window.
Noon Light Safety Button: Noonlight is a canary app that helps in turning the mobile phone into a panic button wherever the person is. This is an additional layer of protection provided for the users of the Canary security camera. The safety button is offered in the premium service plan of the Canary system. This button in the mobile phone helps to alert the professional at their monitoring center that someone is in trouble. The center of moonlight will track the person's location by the mobile GPS and then send help.
Canary Installation and Use: The canary security setup is very easy, quick, and simple to install. The user just has to download the canary app for Android or iOS and then enter their email address, set a password and an address where canary security systems will keep watch, and then add the device. The device then pairs with the application of Canary on a mobile phone, a confirmation message is delivered, and Wi-Fi is connected with the camera to the home network.
Other Products: Piper NV vs Canary
[aawp box="B00NW31YVQ" template="horizontal"]
[aawp box="B07K4CQY24″ template="horizontal"]
[aawp box="B00NW31YSE" template="horizontal"]
Canary security cameras would be the best option for security if:
A person wants a camera that offers a mobile panic button
An individual wants to have a camera that offers a very discrete design.
A person wants a camera that offers the detection of a person.
They want a camera that provides 24-hour video history for free.
It would be better to choose Piper NV security if:
An individual wants a camera that offers two-way audio in their security camera.
A person wants a security system that can integrate with other devices that generate Z-Wave.
An individual wants a camera that offers sharp night vision.
A person wants a camera that provides functions of tilt, zoom, and pan.
---

References

(1) IFTTT – https://www.computerworld.com/article/3239304/what-is-ifttt-how-to-use-if-this-then-that-services.html
(2) z-wave – https://www.techopedia.com/definition/27782/z-wave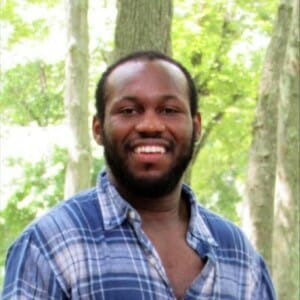 Written by
John Fox
Senior Writer & Director
John Fox has been working as a security consultant for over 20 years. During his time in the industry, he's learned about what it takes to ensure your home and family are always safe. With Safe Now, he's tried to take those two decades of experience and share it with others. His goal now is to help others figure out how to make the right choices for their businesses and families.