Last update on 2023-09-12 / Affiliate links / Ratings / Images from Amazon Product Advertising API
Written By: John Fox | Security expert / Locksmith 30 Years Experience
07.19.2023
At this very moment, around 25 million security cameras are used worldwide. The best-known manufacturers of quality security systems are Foscam and Amcrest. Both Amcrest and Foscam provide a wide range of outstanding cameras, we have done diligent research and worked on a comparison to figure out which brand offers better products. In the following guide, you'll read and learn about:
Foscam vs Amcrest: Features, Specifications, Overall Ratings
Foscam vs Amcrest: Comparison of Unique Features
Foscam vs Amcrest: Home Security System
Foscam vs Amcrest: Best For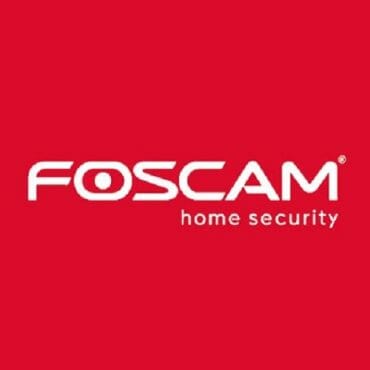 Foscam
This smart Foscam home security camera instantly caught our attention. There's no doubt that most Foscam camera models are superb, but the smart technology included in this one makes it stand out. Thanks to the intelligent human detection feature, this camera can identify human presence and movement. With that being said, Foscam did a great job on motion detection with this product. The camera is compatible with most Google assistants and supports voice control.
CHECK LATEST PRICE
It is a full HD camera, with 25 frames per second. Even though it has a lower frame rate than the Amcrest bestseller, this camera offers 4x digital zoom. This IP camera can also hide the lens completely. When it comes to storage, you can use the Foscam 7-day Cloud Service or a Micro SD card in the card slot. What we liked most about it is the auto-cruise mode and the 350 degrees horizontal and 100 degrees vertical rotation, for complete home security.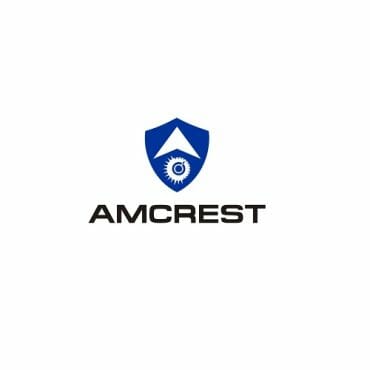 Amcrest
Here comes one of Amcrest's best sellers. The Amcrest IP2M offers full HD1080P video at 30 frames per second. The Sony Exmor IMX323 image sensor will offer enhanced low light capability so that you can monitor your property with superb night vision even in the dark. Besides this, the 90 degrees viewing angle and the digital zoom will allow you to cover more ground. We installed this camera in our storeroom to get the whole narrow area recording.
CHECK LATEST PRICE
Besides high video quality, the Amcrest IP2M offers smart security. You can choose to receive motion alert notifications, review suspicious footage, and interact with visitors through two-way audio. If you want to use a PC to review videos, you can choose the Amcrest Surveillance Pro for Windows and MAC. In terms of storage – you can use the Amcrest cloud remote video storage, which allows you to automatically store any video off-site in a secured third-party location. (1)
Foscam vs Amcrest: Pros and cons
---
Compare Brinks vs. ADT Features
Amazon.com price as of 10/08/2021 at 3:14 p.m. (MT). Read full disclaimer. Offers and availability subject to change.
---
Foscam vs Amcrest: Comparison Of Unique Features 
Stand Out Features Of Foscam: 
Auto-cruise Mode: Some Foscam cameras come with 350 degrees horizontal and 100 degrees vertical rotation making it easy for you to see more areas. Auto-Cruise Mode will scan the location horizontally, or you can choose up to 8 places to roam through. Tap the button to come back to any spot.
Human Detection: The Foscam models come with AI human detection functions. It is one feature that outperforms all the Amcrest cameras. With human detection, you would not get false alerts every time an animal passes by or a tree branch moves. 
Many Storage Options: Other than Foscam Cloud, the Foscam cameras allow you to store the footage in the micro SD card, NVR, FTP, and NAS.  
Customer And Tech Support: Foscam provides customer support through many methods. Whether you need a knowledge base, tutorials, installation videos, emails, messages – Foscam gives you all.
Stand Out Features Of Amcrest: 
DORI Distance: Some Amcrest camera models come with the DORI distance feature. These models can detect the motion that is happening up to 280.5 feet and observe the scene up to 112.2 feet. It also recognizes the event up to 56.1 feet and identifies the object or human up to 28.2 feet. 
RTSP Stream Compatible: The Amcrest video doorbell camera shows compatibility with the RTSP stream. It is a feature which no other camera in the present market has. 
4K Resolution: Besides the 1080p video quality of many cameras, the Amcrest POE camera records the footage in 4K ultra-high resolution. You will get to see the crystal clear recording of the view. 
Auto Tracking: The Amcrest wifi IP security camera has an auto-tracking feature. If you enable this feature, the camera will automatically start to follow the moving object or person with the help of its built-in pan and tilt function. 
---
Foscam vs Amcrest: Home Security Cameras  
Comparing the features of the two most reliable brands in the field of security cameras was hard. Before we dive into a detailed comparison of their products, let's talk about the history of Foscam and Amcrest cameras. 
Founded by the same people that created Foscam Digital Technologies, Amcrest is a top-rated home security camera manufacturer. Foscam is a professional high-tech company that specializes in security camera systems.  
Other Products: Foscam & Amcrest
It is better to go with the Foscam cameras if: 
You want cameras with horizontal and vertical rotation options 
You like to have a camera that supports  wifi and Ethernet connections 
You plan to have the more night vision distance 
You want a camera with AI motion, human, or sound detection features 
You should choose the Amcrest model cameras if: 
You want a camera that is easy to use and install 
You prioritize low price models with basic features
You need a camera with a wide viewing angle  
You want a water-resistant or weatherproof camera 
---

References

(1) Windows and MAC – https://gs.statcounter.com/os-market-share/desktop/worldwide
(2) mobile app – https://www.allbusiness.com/10-reasons-small-business-mobile-app-104508-1.html
(3) iOS and Android – https://www.tutorialspoint.com/how-are-ios-and-android-similar-how-are-they-different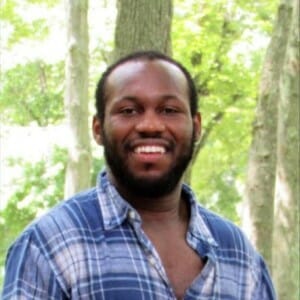 Written by
John Fox
Senior Writer & Director
John Fox has been working as a security consultant for over 20 years. During his time in the industry, he's learned about what it takes to ensure your home and family are always safe. With Safe Now, he's tried to take those two decades of experience and share it with others. His goal now is to help others figure out how to make the right choices for their businesses and families.