The 5 Best Outdoor PTZ Security Camera (Reviewed 2023)
Last update on 2023-09-11 / Affiliate links / Ratings / Images from Amazon Product Advertising API
The best outdoor PTZ security camera is one that can monitor what does on outside your home, and even better, can track movement to get the best possible video of people moving around.  
A PTZ (ptz cameras) means it pans, tilts, and zooms, so you can change the angle as needed to get the best picture. You can do this while monitoring the system yourself, and there is software that can do it automatically. This makes surveillance so much more effective, and the bests part is that it is not terribly expensive. 
You may check this learning guide to understand more about what is a PTZ security camera.
Side Note: We have examined many of the top brands in our search for the best PTZ security camera, and we have picked out the ones we like best based on the things they can do, combined with ease of use and cost factors. The best pan tilt zoom camera is out there to give you the best outdoor security, and here is where to start looking.
Last update on 2023-09-11 / Affiliate links / Ratings / Images from Amazon Product Advertising API
JideTech PTZ POE Camera Outdoor is one of the best on the market, and it is, in fact, a must-have camera every homeowner should have. This camera features a 2.8-12mm 4X optical zoom lens with H.265 video compression and advanced 3D dynamic noise reduction technology. Ultra HD 5MP camera quality 1944(H)x2600(V) at 18 frames gives you more vibrant colors and lively photos that meet home monitoring needs. (1)
You won't have to worry about installing JideTech PTZ POE Camera Outdoor because this Power over Ethernet (POE) camera just requires a network cable to connect to the POE switch, which simplifies installation.
This camera features an anti-noise technology, built-in microphone and speaker, and G.711A codec standard ensures that the voice is heard clearly. When motion is detected after the motion detection region has been established, the camera will sound an alarm. Intruders can be warned with sirens, warnings, and even bespoke sounds.
Features:
Brand: JideTech
Usage: Outdoor
Connectivity Technology: Wired
Recommended Uses: Surveillance
Form Factor: Dome
Item Weight: 2.1 lbs.
Item Dimensions: 7.87 x 4.13 x 8.07 in.
What We Liked:
It has HM 5MP Video Resolution
It works well with third-party software
It supports two-way audio real-time communication
It has a 1-year warranty
What We Didn't Like:
It has a bad camera pan and tilts feature
It is not water-resistant
It does not support NVR
Verdict:
This premium system is not cheap, but if you are ready to invest the cost, you will be pleased with it. It features two-way audio communication that can let you monitor your house even when you are away. Of course, it also has a 1-year warranty. Overall, this is a must-have camera every homeowner should invest with.
Last update on 2023-09-11 / Affiliate links / Ratings / Images from Amazon Product Advertising API
This system has an incredible 20X optical zoom, making it easy to get a closeup of just about anything. It offers up to 328 feet of night vision, so you won't miss much of anything with this 24×7 surveillance system. This is ideal for a small business or for the home. 
It uses Ethernet wiring but has Internet Protocol so is accessible from anywhere. The four-inch camera is not big but packs a powerful punch. It will be visible, but that often acts as a deterrent to criminals as well as anything else. It records in 1080p video quality and makes 2MP photos that are of very good quality. 
You may access this system with your smartphone, or your desktop computer with software. The Ethernet wiring allows you to store all that is recorded on the Internet, so no worries about running out of space. it also can use a 128GB SD card to give you a hard copy immediately. 
The zoom is powerful and high speed. It is a dome type camera, but the lense inside can go up or down 120 degrees, and pan up to 360 degrees so your field of view is excellent. With the 20X optical zoom, you will be able to get images from hundreds of feet away.
Features:
Brand: SUNBA
Usage: Outdoor
Connectivity Technology: Wired
Recommended Uses: Surveillance
Form Factor: Dome
Item Weight: 4.49 lbs.
Item Dimensions: 12.13 x 7.64 x 6.81 in.
What We Liked:
The video quality may be the best thing this camera offers. 1080p video and 2MP pictures will be hard to beat.
The ability to move the camera up an additional five degrees is unique for this kind of camera.
The 20x optical zoom is a bonus, and you won't lose much quality at long distances.
360-degree rotation of the entire frame
Presets allow you to patrol around your property as often, and where, you like. You could change this as often as you like.
Waterproof casing
Smartphone control is built into the system
What We Didn't Like:
The POE ethernet cord is not included. This provides both power and data transferral. A battery pack may be used instead.
Motion detection is not as good as some other models, and may not work well in some modes
Audio available, but the mic is not included in the package
Verdict:
If high-quality videos and photos are what matters to you, this could be your camera. With the 20X zoom, you will also be able to get closeups. From a visual surveillance standpoint, this system will be hard to beat. 
Some of the extras, like the Ethernet cord and the mic for the sound system, are not included and that is a drawback. The ability to lift the whole camera five degrees is also an interesting feature that gives you a tiny bit more flexibility, which was already great.
Last update on 2023-09-11 / Affiliate links / Ratings / Images from Amazon Product Advertising API
This system from Amcrest offers one of the best systems out there, though it does have one pretty big drawback. The camera itself is housed on a dome that can move 360 degrees in pan mode and can go up or down 90 degrees. 
It offers a 12X zoom, which can go to 16X zoom with modification. This is a professional quality surveillance system by Amcrest proud that offers the best of night and day vision.
It does not include a sound system, however. The company says one is in development, and it may be available eventually, but for now, it isn't. But the system will do high-quality video and 4MP pictures. Everything goes directly to the cloud. 
You may easily access live video or pictures from your smartphone or computer, from anywhere. You may also view previously recorded data that is automatically stored on the cloud. One bonus is the motion sensor that will send you an alert if there is motion detected. You can easily check your phone and see what is going on. 
Many systems have a mobile app, and this one is seamless and easy to use. A nighttime vision reaches up to 280 feet which is an outstanding night vision range. 
Another nice feature is a compression technology that reduces the size of big video files without losing quality. A 12V power supply is provided. You may use an Ethernet-type connection for power but that is not included.
Features:
Brand: Amcrest
Usage: Outdoor
Connectivity Technology: Ethernet
Recommended Uses: Surveillance
Form Factor: Dome
Item Weight: 11.68 lbs.
Item Dimensions: 1 x 1 x 1 in.
What We Liked:
Very good utilization of cloud technology. No need to worry about memory cards – but you can if you want to. It's all in the cloud, so you lose nothing.
High-quality video and 4MP pictures.
Data encryption to ensure privacy
Professional quality equipment but easy to install and maintain.
Dome style camera allows for a lot of versatility, and almost no blind spots.
Access to the system anytime from anywhere.
Notifications for movement with the motion detector system
What We Didn't Like:
No sound system. You could Alexa in tandem and have one, but this is something that is a concern.
Higher priced than many similar systems.
Some have complained about customer service
Some have had trouble viewing it in a browser, though no complaints about smartphone use
Verdict:
This is a very high-quality system that is not cheap, but if you are willing to spend the money you will be happy with this system. It does not have a sound system which is a big negative, but in our view, that is overcome by the exceptional quality of the video aspects. 
Access the system from anywhere and get a notification the moment motion is detected. No matter if you are half the world away, one click on your phone and you can see what is going on. Cloud technology allows you to easily store as much data, for as long of a time period as you would like.
Last update on 2023-09-11 / Affiliate links / Ratings / Images from Amazon Product Advertising API
Don't be fooled by the lower price of this system. It offers professional quality at a lower price than you would expect. It does not do everything the big boys do, but what it does, it does very well. 
This system is ideal for a small area and can be used indoors. You could use it inside a small business, for instance, or on a porch of a home.
It has a dome style, making it great for installation on a ceiling looking downward. It can be adjusted to look in any direction you like, however. It offers 4X optical zoom and 2MP pictures. It is small at 2.5 inches, so it will not be distracting. Still, it is big enough to be noticed and that will deter some criminals.
Even with its small size, it can shoot 1080p videos. Its range of motion is 355 degrees, and 90 degrees up or down. You may control the camera remotely as well. 
It offers remote viewing and alerts that let you know when motion has been detected. Quick power over Ethernet uses just one wire instead of two, which simplifies installation and limits interference with the surveillance camera.
Features:
Brand: JideTech
Usage: Outdoor
Connectivity Technology: Ethernet
Recommended Uses: Surveillance
Form Factor: Dome
Item Weight: 1.54 lbs.
Item Dimensions: 4.33 x 4.33 x 3.94 in.
What We Liked:
Lots of features and ability at a low price
Alerts from sensors.
Access the system from anywhere at any time.
Presets allow for a very simple installation. Get started immediately and adust as you like later.
Remote pan tilt functionality allows you to adjust the camera from any location.
Compatible with any third-party software systems.
Built-in lightning and surge protection, waterproof
What We Didn't Like:
No sound system
Requires a POE injector and switch, which are not included with the package.
There are systems with higher quality images that do not cost a lot more
Verdict:
If you want to cover a small room and have a small budget, this is a great system for you. It is designed to cover the inside of a small business, a porch, or other small areas of a home. It has good enough video and image quality to get the job done, and enough zoom to take care of most situations. 
This would be a great addition to a larger system if you have a large area you wanted to keep track of. Compatibility with third-party software is a big plus. It offers great connectivity and great surveillance of not-so-big areas at a great price.
Last update on 2023-09-11 / Affiliate links / Ratings / Images from Amazon Product Advertising API
This wireless camera can record the view in 1080p video quality. Due to its powerful Ambarella chipset and frame rate of 25fps, you will get crystal clear and smooth 1080p footage.
With its 355 degrees horizontal and 85 degrees vertical rotation span, the camera can capture much wider surroundings. It has an IP66 level weatherproof design and can withstand rain, sun, and dust.
The best feature of this camera is Intelligent WDR which can improve dark faces in heavy light. Besides that, it assures a clear view in almost all lighting conditions. There is image distortion correction tech to rectify any regular image distortion drawbacks.
In low-light environments, this camera depends on a Sony Starvis sensor to provide a real colorful image. The camera has 196 feet of night vision with 6pcs infrared array LED lights.
When the camera detects movement, it will send alerts to the owner through email or a mobile app. The recordings can be saved in numerous ways, such as Micro SD Card, NVR, NAS, computer, FTP, and Foscam cloud.
Setting up the camera is easy. It is compatible with Alexa and other third parties like VMS Blue Iris and ONVIF recording devices, Chrome, IE, and Firefox browsers. You can have quick access to live view on echo show using simple voice commands. (2)
Features:
Brand: FOSCAM
Usage: Outdoor
Connectivity Technology: Wireless, Wired
Recommended Uses: Surveillance
Form Factor: Turret
Item Weight: 3.96 lbs.
Item Dimensions: 20.9 x 23.4 x 13.8 in.
What We Liked:
Night vision function covers a wide area
It comes with an external SD card slot
The weatherproof rating makes it a great option for both indoor and outdoor usage
Wireless and records in 1080p high-quality resolution
Pan 355 degrees, tilt 85 degrees, and 4X optical zoom
What We Didn't Like:
For the configuration, you need to install some software to watch the video stream in a browser
The app is not decent enough to control the PTZ (Pan Tilt Zoom) remotely.
Confusing user guide about attaching the microphone
Verdict:
This security camera comes with some incredible features that are worth the cost. The 196 feet night vision is a great plus, and it includes 4X optical zoom, which can be seen in high-end models. It contains other best surveillance features such as 1080p video, motion detection, and weatherproof rating. 
It will give you the best video and clear image because of Intelligent WDR. If you want to have excellent recordings of your yard, front, or other outdoors, get this PTZ security camera. However, the mobile app needs a little improvement to become user-friendly and easy to use. 
Buyer's Guide for The Best Outdoor PTZ Security Camera
All the letters involved in these surveillance cameras can get confusing. It's hard to tell at times whether you are looking at the best PTZ IP camera or the best outdoor PTZ/POE camera (ptz cameras).
We hope we have given you some ideas on how PTZ surveillance cameras work, and how to go about finding the best one for your situation. The best may not be the most expensive, but it is the one with the most features.
For the budget-minded shopper, the JideTech HD 1080P PTZ Outdoor POE Security is a nice option. It is one of the lower-priced models out there and offers enough to get the job done in most cases if it is not too big of an area. Reviews give it a thumbs up.
If you need a surveillance system for a small business or your home, the Zosi model is a good bet. If you need a system but don't want to spend very much, the Jidetech is a nice way to go.
To check out and buy the JideTech model, click here.


FAQs for Outdoor PTZ Security Camera
With so many options out there, you probably have a few questions concerning the PTZ security camera. I do my best to answer your most pressing concerns:
What is a PTZ Security Camera?
The technology exists today to make surveillance systems available to just about anyone. Any small business and almost any homeowner or renter can feel more secure with a system that is keeping an eye on things when they are not there.
Add to that the capability of accessing your system from a smartphone from anywhere, and you are in total control. Here are some things you need to understand in order to make the best decision about which system to buy.
How do PTZ cameras work?
A PTZ stands for Pan, Tilt, Zoom, which is the latest technology for small business and home surveillance systems. You may pan, tilt and zoom your camera to get any angle you want, whether you are there with the camera or not. Most allow you to access the system from anywhere. 
This gives you real-time control of the system and will tell you what is going on at any given time no matter where you are.
How does it put you in control?
Zoom capabilities vary widely, from as little as two or three magnification all the way up to 20. There is optical zoom and digital zoom. 
Optical has to do with the lens quality and is best, but the digital zoom can enhance an image for a better view of something at a distance. You may manually move the camera as you like. You may also program it to survey the area in any pattern you choose, and even have it do different patterns.
How does it keep you in touch?
Many systems have two-way audio, meaning you can hear what is going on and you can speak to people who are in the area. You can tell a delivery person where to leave a package, or you can tell an intruder to go away. Another nice touch is the motion sensor and notification system. If any motion is detected, you will get a notification on your smartphone. 
Pay attention to how this is delivered. Some send you a notification and a photo, and others send you a notification and you must access the system to see what is happening. For most systems, you may also log into the system from anywhere, see what is going on, and make any adjustments you like to the camera.
What is the difference between IP and CCTV?
The basic difference is what happens to the data that is gathered with a surveillance system. IP means Internet Protocol, and CCTV refers to a closed circuit. Internet protocol allows data to be sent to the Cloud on the Internet, and storage is unlimited. It also allows you to access the system from anywhere via the Internet. 
A closed-circuit system uses a media card of some kind to record the data from the camera. You may get a higher quality with a CCTV, but usually, there is a limit to how much space is available. Some of the more sophisticated systems allow some of both. 
The biggest advantage of CCTV is that it keeps the data secure since it is not open to any outside source. The best outdoor PTZ IP camera is what you need when you want to access it from anywhere.
What to look for in the best PTZ camera outdoor?
These cameras are waterproof and usually rugged enough to withstand weather and tampering that people might try to do. The cameras pick up on motion and record that motion. 
They also send you a notification. Some of these systems allow two-way audio, meaning you can speak to the person directly who is being recorded on the surveillance system. Some can be used indoors or outdoors, but in general, it is best to get one designed for inside or outside.
What is the significance of POE?
POE refers to the power source and the letters stand for power over the Ethernet. An outdoor camera not dependent on wires at all has amazing versatility and can be very convenient. 
Wired systems have two wires, one of which provides electricity and the other one provides an Internet connection via an Ethernet cable. The best outdoor PTZ/PEO camera is one that needs only one wire and it gets both its WiFi and electricity with the one Ethernet connection.


References
(1) noise reduction technology – https://uc.yamaha.com/insights/blog/2019/january/how-noise-cancelling-technology-works/
(2) browsers – https://www.pcmag.com/picks/chrome-edge-firefox-opera-or-safari-which-browser-is-best
Our Recommendation Again
JideTech Outdoor PTZ POE Security Camera, HD 5MP Auto Tracking IP Camera...
★【HD 5MP Video Resolution】Ultra HD 5MP picture quality 1944(H)x2600(V) at 18 frames giving you more colorful and vivid image, 2.7-13.5mm 5X optical zoom lens with H.265 video compression and advanced 3D dynamic noise reduction technology, meet the needs of home monitoring
★【Built-in POE】- With this POE (Power over Ethernet) camera, you only needs a cat5/6 cable connect it to the POE switch/POE injector to make it work, which makes the installation more convenient. (Note: POE Switch/POE injector is not included in the package)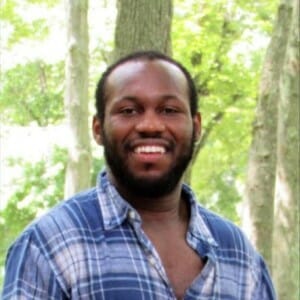 John Fox
Allow me to introduce myself. My name is John Fox and I've been working as a security consultant for over 20 years now. During my time in the industry, I've learned about what it takes to ensure your home and family are always safe. With Safe Now, I've tried to take those two decades of experience and share it with others. My goal now is to help others figure out how to make the right choices for their businesses and families. On my website, you'll find tips and guides on how to prevent crimes, as well as product recommendations. What's more, my readers can learn more about what to do in case of an emergency and how to protect themselves at all times. So, if you want to know everything there is about security systems and home safety, I invite you to join me and my team and help us build a community together.