5 Of The Best Home Security Signs (Reviewed 2023)
Latest
No products found.
Last update on 2023-09-11 / Affiliate links / Ratings / Images from Amazon Product Advertising API
Some people get creative and put signs warning that guns are in use or warning about big dogs. But according to a story in Consumer Affairs, criminals say a sign saying a security system is in place is the most effective. Even a sign when you don't have a system in place can deter some crime.
Editor Side Notes: Looking to put some good surveillance cameras outside your house? That will help you deter burglars when they can spot them, and perhaps this guide on the best light bulb camera that we have reviewed and recommended top quality products to help you keep your home safe.
Last update on 2023-09-11 / Affiliate links / Ratings / Images from Amazon Product Advertising API
This First Alert yard sign comes with a home security sign with a stake attached and four security stickers for windows you may put in your windows. One of the biggest companies in the United States offers quality products at a good price. Security yard signs will alert would-be intruders that your home is protected with a First Alert security system. 
This will deter many criminals, so place them where they can be seen.  The sign is 15 inches by 10 inches, and the stake is about two feet long. It has a weather-resistant coating. The window stickers can be used inside or out. This is a fairly inexpensive package, and a double package of CCTV signage is also available.
Features:
Brand: FIRST ALERT
Color: White
Material: Multi
Item Weight: 0.19 lbs.
Item Dimensions: 0.25 x 8.75 x 18.8 in.
What We Liked:
Large black type, easy to read on white background
Durable PVC construction
Four is a good number of decals
What We Didn't Like:
Some say the stake is not very sturdy
The decals can fade if put on the outside
Last update on 2023-09-11 / Affiliate links / Ratings / Images from Amazon Product Advertising API
Brinks is one of the biggest names in the business, so it lets criminals know you have one of the best systems. 
This security sign for home use is blue on white printing, so perhaps not as easily readable as black on white, but the shape and the word Brinks are in big letters. It is on sturdy PVC material and is nine inches by nine inches. 
Holes are drilled in the top and bottom to help with mounting. The package comes with five decals that you may put on your windows. 
Features:
Brand: Home Security
Item Weight: 0.13 lbs.
Item Dimensions: 9 x 1 x 9 in.
What We Liked:
The SIgn itself is sturdy PVC materials
The five stickers are a lot for your home or business.
The shape looks official, giving it authority.
What We Didn't Like:
No stake in mounting
Some say the holes are not there for mounting
The sales phone number on the sign is a little too much advertising
Last update on 2023-09-11 / Affiliate links / Ratings / Images from Amazon Product Advertising API
This is a large, 12 x 12 sign that alerts people that a surveillance system is in place. It does not say which company. Some say this is better because telling the criminal which company it is can give the smart criminal an idea of the setup. 
It is also made of aluminum and has a UV coating designed to stand up to the elements.  Black-on-white type is easy to read, and the camera picture clarifies what the sign is saying at a glance. The sign has holes at the top and bottom for easy mounting.
Features:
Brand: Sigo Signs
Material: Aluminum
Size: 12×12
Item Thickness: 0.00004 in.
What We Liked:
The generic nature of the sign gives it versatility.
Big letters, easy to read
Aluminum construction with UV coating
What We Didn't Like:
The Blue field with white lettering is hard to read at the top.
Be aware this is a 12×12 sign; it is too big for some people.
There is no stake
Last update on 2023-09-11 / Affiliate links / Ratings / Images from Amazon Product Advertising API
This product is best for you if you require stickers for burglar deterrents. SimpliSafe's sign is straightforward, which is a beneficial move. It has a blue area at the bottom with white writing and a white plain in the center with blue letters, which can catch an intruder's attention immediately. It measures 3.5 x 3.0 inches and comes in five in 1 package.
This is visually appealing; however, it is not as simple to read as some people. It comes with four double-sided stickers, which are incredibly robust and water-resistant. It also has excellent adhesion and may be used both inside and outside. Finally, these stickers are fairly priced in addition to their remarkable qualities. This product is for you if you want the perfect stickers for your home.
Features:
Brand: SimpliSafe
Material: Plastic
Shape: Irregular
Size: 3.5″ x 3.0″
Item Weight: 0.0198 lbs.
Item Dimensions: 7.28 x 4.96 x 0.35 in.
What We Liked:
It is a very straightforward sign
It is a good size for a yard
The stickers are water-resistant and long-lasting
What We Didn't Like:
Window decals are pasted on the outside of windows
There is no stake in the stickers
Last update on 2023-09-11 / Affiliate links / Ratings / Images from Amazon Product Advertising API
Home Alarm Yard Security Sign is one of the most well-known security methods. It informs intruders or anybody visiting your house or business with the Home Alarm Yard Security Sign monitors that show all activity on your property is secured. This eye-catching shape notice is meant to draw people's eyes and interest them to think twice before indulging in violent or unlawful conduct. This makes it the ideal deterrent perfect for you.
The Home Alarm Yard Security Sign for your lawn has a 12 x 11.5 inches reflective PVC weatherproof sign. It has 4.5 x 4 inches weatherproof reflective stickers and an adhesive back of the decals. It can withstand any rainstorm or snowstorm. Last but not least, this Home Alarm Yard Security Sign will be sent ready to use. These signs are meticulously crafted with every detail in mind. You won't have to establish a hostile environment anymore because its distinctive size allows the text to stand out and be easily understood.
Features:
Brand: Authentic Brinks
Material: Plastic
Color: White, Blue
Size: 30″ tall post
Item Weight: 0.6375 lbs.
Item Dimensions: 14.13 x 11.89 x 0.79 in.
What We Liked:
Four stickers are provided in the package
It also comes with a stake
What We Didn't Like:
The rate is slightly more expensive than many others
Provided bolts are too short
The posts seem quite flimsy
Buyers Guide for The Best Home Security Signs
Everything starts with an idea. Light bulb cams are the answer to the need for hidden cameras. The ability to secretly spy on your home and property offers an extra layer of safety and security.
It tends to get confusing when combing through LED light camera options. Light bulbs come in different shapes and sizes. So do light bulb cameras. 
The possibilities range from smaller designs to full-on lamps, depending on exactly what you need.
We are breaking down the top five best light bulb security camera choices so you can start figuring out what is best for you and your family. You do not want to invest in something you do not want or need.


Do Security System Signs Deter Burglars?
Studies have shown that home security signs deter some burglars. Most burglars, or thieves, are looking for an easy target or one where they will not have any trouble.  Home security signs will deter many of these people because it is easy to go somewhere else and find a home that is an easier target.
Some criminals are more deliberate and will stake out a house for a few days before breaking in.  Warning CCTV signs are not likely to deter this group, and they are likely to determine whether you have a security system. These people may even be able to disable your security system. Fortunately, this group of criminals is in the minority. A determined professional criminal can find a way to break into your home, which makes having a system a good idea.
Another thought is to use generic-looking home security signs instead of those advertising your security company. Some criminals may know how to disarm certain ones, and telling them which one it is, gives them a slight advantage. (1)


Are Dummy Cameras Illegal?
Dummy cameras are not illegal. Some residential associations may have rules for a given community that prohibit them, but they are not illegal. 
There is, however, the question of whether a dummy camera or fake security signs are a good idea. The Homeland Security News Wire says such cameras can open the owner up to legal problems.  Especially for a business, CCTV warning signs can create a false sense of security and could be harmed because they count on that idea.  There have been cases where people were sued because they had a dummy camera in place, and they counted on that for protection. (2)
Fake security stickers and fake alarm signs could be useful sometimes, but it is good to know the limits. Fake ADT security signs may seem like a good cheap way to go. Some areas make fake ADT signs illegal. A CCTV sign may deter crime, but fake home security signs do not offer as much help.


Getting Some Signs
Using a sign to claim you have a security system when you do not may deter some criminals. It may offer a little help, but talented and determined criminals can usually figure out whether you have a system, so it is not much of a deterrent.
Having a system in place is effective at preventing crime. You may need to get new signs from time to time, as some get old-looking or broken. You may also want more signs to put in different places.


FAQs for Home Security Signs
With so many options, you probably have a few questions about home security signs. I do my best to answer your most pressing concerns:
Can you buy ADT signs?
Yes, ADT signs are available at many places, such as eBay inc. Some places offer a price guarantee.
How much is ADT per month?
You may visit the ADT website and check the offer view to see the price. Menu options categories can also give some good ideas on options. ADT ranges $$ per month depending on your offer view and what part of the United States you live in.


References
(1) generic-looking home security signs – https://www.bobvila.com/slideshow/35-easy-ways-to-protect-your-home-from-break-ins-52902#fake-security-system-signs-home-security
(2) The Homeland Security News Wire – http://www.homelandsecuritynewswire.com/dummy-cameras-present-serious-liability-exposure
Our Recommendation Again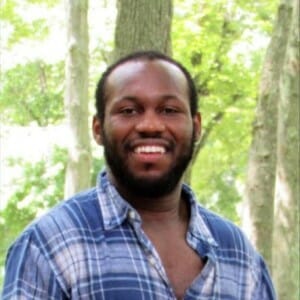 John Fox
Allow me to introduce myself. My name is John Fox and I've been working as a security consultant for over 20 years now. During my time in the industry, I've learned about what it takes to ensure your home and family are always safe. With Safe Now, I've tried to take those two decades of experience and share it with others. My goal now is to help others figure out how to make the right choices for their businesses and families. On my website, you'll find tips and guides on how to prevent crimes, as well as product recommendations. What's more, my readers can learn more about what to do in case of an emergency and how to protect themselves at all times. So, if you want to know everything there is about security systems and home safety, I invite you to join me and my team and help us build a community together.