7 Of The Best Gun Safe Under 1000 (Reviewed 2023)
Last update on 2023-09-11 / Affiliate links / Ratings / Images from Amazon Product Advertising API
Steelwater Heavy Duty AMSW592216-BLK Gun Safe
 providing the best bang for your buck!
With our helpful guide, you will read about the following:
Our top pics with a quick summary for every budget and need.
Detailed review and features of 7 best gun safes under $1000.
Informative guide about tips to keep in mind during shopping for a safe.
Before you proceed, you may want to see the best gun safe here, and you may also check the best gun safe under 500 and the best gun safe under 1500.
Last update on 2023-09-11 / Affiliate links / Ratings / Images from Amazon Product Advertising API
AMSW592818-blk is the second gun safe from Steelwater on this best gun safe under 1000 list. It is the bigger version of the previous model. While the outer size remains the same, the inner dimensions are slightly more significant than in the earlier model. This gun safe can accommodate 12-15 long guns fully equipped with scopes, magazines, etc. However, it can store 20 such guns without accessories. 
The safe features one full-length shelf and three small shelves that can be adjusted according to your convenience. The door of the safe has in-built compartments and pouches that can hold handguns and other small valuables. This gun safe is easy to mount and stays anchored, enhancing overall safety.
The safe's interior is upholstered, which prevents your firearms from getting scratched and dented. It has an EMP-proof electronic digital lock with a double-sided bypass key that lets you open the gun safe if you ever get locked out. The safe also has a LED light that ensures that you can see what you are doing in dim to no light.
This safe is 60 minutes fire rated,, which enables the safe to stand up to 1875 degrees Fahrenheit. It has a 1/4-inch steel reinforced bolt that keeps the door locked securely. The safe features eight times sturdier drill resistance because of the hard plate used. It is pry-resistant and can handle significant impacts, making it safe for security.
Features:
Exterior Dimensions: 59" H x 28" W x 18" D
Interior Dimensions: 55.75" H x 25.25" W x 14.62" D
Weight: 433lbs
Material: 14 gauge steel
Fire Resistant: one hour up to 1874 degrees
Material: 12 gauge Steel
Warranty: Not specified
What We Liked:
Very strong and as impenetrable as possible
High Capacity
Easy to mount
Strong drill-resistant hard plate
What We Didn't Like:
Can't hold 20 guns as mentioned in the description
Verdict:
This gun safe is as impenetrable as any safe can be. It has a high gun storage capacity and is fire-resistant.
Last update on 2023-09-11 / Affiliate links / Ratings / Images from Amazon Product Advertising API
The brilliant MBF5922E from Mesa Safe is one of the best gun safes under 1000. This extremely sturdy and reliable gun safe weighs 528 lbs, making it quite heavy to move around. The gun safe is made up of 12 gauge steel, and the door of 11 gauge steel. It features four pre-drilled anchors that enable you to fix the safe to the wall or the floor, making it nearly possible for any intruder to steal this heavy gun safe. 
This gun safe is drop-tested and can survive a two-story fall. Even though it is not certified, it does come with a fire seal that can endure fire for an hour up to a temperature of 1750 degrees. It also ensures that the safe is protected from water. This top-rated model also includes security bells and whistles, a durable 4-way lock mechanism, and twelve heavy-duty 1.5-inch secure locking bolts.
With a 22" width and 20" depth, this gun safe is ideal for storing long guns. Its 55-inch height enables you to store up to 14 long guns, given they aren't equipped with additional accessories like scopes, magazines, etc. There's also a small shelf for you to store items like ammo or jewelry. The interiors of this gun safe are beautifully padded with rugs so that your weapons and other valuables remain scratch-free. 
This narrow yet sizable gun safe has an outlet strip, two USB ports, and three electric sockets. This enables you to add a dehumidifier that ensures that your weaponry and safety stay in optimal condition. You can also attach lights from the electric sockets provided. The best thing about this gun safe is that it comes with a limited lifetime warranty!
Features:
Exterior Dimensions: 59″H x 22″W x 20″D
Interior Dimensions: 55.38″H x 18.25″W x 13″D
Weight: 528lbs
Fire Resistant: 1 hour up to 1750 degrees
Material: 12 gauge steel
Warranty: Limited Lifetime
What We Liked:
Very heavy and sturdy
It has three USB ports and two electric sockets
Lifetime warranty
What We Didn't Like:
The electric keypad has only a 1-year warranty
Users find the mounting difficult to put together
Verdict:
Extremely sturdy, narrow yet spacious, fire-rated, and quite heavy. The high-quality construction is worth every penny.
Last update on 2023-09-11 / Affiliate links / Ratings / Images from Amazon Product Advertising API
The brilliant AMSW592216 Steelwater Heavy Duty gun safe is an easy first pick. They are built with first-class, 12 gauge steel, which features a thick steel plate that protects the lock mechanism. This gun-safe feature drill and pry persistent plate, along with a high-grade 1-inch steel locking bolt, ensures safety from intruders. If an intruder tries to drill through the safe or attempts to tamper with the electronic lock, a re-lock system is triggered, and the safe is locked immediately.
The manufacturers provide this gun safe with an EMP-proof digital keypad to disable the safe's lock. It has bolt-down holes, which are reinforced with 0.25-inch steel. If the intruder tries to steal the safe after failed attempts to break in, the safe will stay securely on the ground. The safe also keeps your guns safe for a 60-minute fire in temperatures up to 1875 degrees. 
With outer dimensions of 59″H x 22″W x 16″D and inner dimensions of 55.75″H x 19.50″W x 12.50″D, this model can easily store 8-12 long guns. You can buy an additional pistol pouched and fix it to the inner lining to enhance the storage space. The safe door also has an organizer, storing many small items. Apart from being spacious and organized, the interior of the gun safe is beautifully carpeted. It includes four adjustable shelves to cater to all your storage needs. 
Features:
Exterior Dimensions: 59″H x 22″W x 16″D
Interior Dimensions: 55.75″H x 19.50″W x 12.50″D
Weight: 380lbs
Fire Resistant: 1 hour up to 1875 degrees
Material: 12 gauge steel
Warranty: Not specified
What We Liked:
More security from intruding and drill assaults comes with it
Boasts of solid construction with solid steel 12-gauge
The semi-gloss finish gives it the perfect look
An EMP-proof electronic lock is included.
What We Didn't Like:
The hefty door might tip forward the gun safe, if not mounted
Verdict:
For those looking for the ideal gun safe to safeguard their long rifles while still providing fire safety, this is safe for you!
Last update on 2023-09-11 / Affiliate links / Ratings / Images from Amazon Product Advertising API
With 11.8″ x 7.5″ x 2.4″ interior dimensions, this compact-looking gun safe can hold two handguns plus a few accessories. It features reinforced solid steel wall construction. With the powder coating finish, the gun safe will show corrosion resistance. You can open the gun safe with a backlit keypad, fingerprint sensor, and spare key.
The automatic opening door can give quick access to your things. It can store up to 20 different fingerprints. The touch lifetime of the fingerprint sensor is around 1,000,000 times. There is a LED light inside the gun safe which offers more visibility. You will also get a security cable in the package.
There is a pry-resistant door, reliable dual-layer steel housing, and pry-proof steel covering for maximum protection. An internal safety bracket and built-in hinges are inside the box to restrict unauthorized access. The foam interior will secure your firearms and will not damage them.
Features:
Exterior Dimensions: 13.4″ D x 11″ W x 3.3″ H
Interior Dimensions: 11.8″ D x 7.5″ W x 2.4″ H
Weight: 13.99 pounds
Fire Resistant: No
Material: Alloy Steel
Warranty: Two-year warranty
What We Liked:
Tough and rugged alloy steel construction and durable security cable
Backlit keypad, silent mode, and LED light
It comes with pre-drilled holes and hardware.
What We Didn't Like:
You need to buy batteries separately
Verdict:
A portable gun safe that can fit two handguns and can be opened by fingerprint, passcode, and keys. 
Last update on 2023-09-11 / Affiliate links / Ratings / Images from Amazon Product Advertising API
The durable outer is made from high tensile strength cold-rolled steel. Plus, it comes with a reliable powder coating to resist corrosion. There is a small digital display screen above the fingerprint sensor. Due to that, setting up and using this gun safe is easy and convenient.
With four different unlocking methods, it stands as one of the user-friendly gun safes. There is a high-level security fingerprint biometric sensor. You can also set numeric passwords using different combinations. There are manual keys that let you open the box. At last, you can connect your smartphone to the gun safe to open it.
This gun safe features voice navigation and voice reminders. But, if you do not want the voice mode, you can put it in silent mode. Click on the Menu key to wake up the device, press 050, and tap on confirm key, and it will automatically get into silent mode. Repeat this process if you want the normal voice mode.
This device uses high-quality fingerprint biometric technology. It can store up to 40 different sets of fingerprints and recognizes a fingerprint within seconds. If you attempted a wrong password or false fingerprint ten consecutive times, this gun safe would lock for about 3 minutes.
This firearm safe has a capacity of 1.4 cubic feet, and it comes with a double-layered space. Besides, it includes a removable gun rack where you can hang three pistols. Use high-quality batteries so that this safe will work for a long time. Plus, you can charge it with a USB charger.
Features:
External Dimensions: 13.78″ H x 13.78″ W x 12.99″ D inches
Inside Dimensions: Not specified
Weight: 27.8 pounds
Fire Resistant: No
Material: High tensile strength cold-rolled steel
Warranty: Two-year warranty
What We Liked:
Heavy-duty gun safe
Automatic locking tabs
Features removable shelf and foldable gun racks
What We Didn't Like:
A few users have faced issues with the fingerprint sensor
Verdict:
It is spacious, durable, and lasts long. This gun safe is ideal for those who want more storage to store various firearms. 
Last update on 2023-09-11 / Affiliate links / Ratings / Images from Amazon Product Advertising API
Are you looking for a gun safe to hold less than four rifles? Then Barska Quick Access Biometric Rifle Safe AX11652 is the perfect safe for you. Narrow yet spacious, this gun safe is 9.75" wide, 8.63" deep, and 52.13" long. It doesn't have any compartment other than a small shelf at the top. It can be used to store small possessions like ammo or jewelry. The safe has brackets that hold the long guns in their place and prevent them from bumping into each other.
Equipped with the latest technology, this gun safe features a biometric lock that has a storage of 120 fingerprints. The first fingerprint is termed "administrative" since this person can remove or add any other person they want.
The gun safe's body is made up of high-quality steel construction. It has protective edges, is durable, and will safeguard your guns from potential attackers. It has a 3-point deadbolt locking system that further ensures the safety of its contents.
This gun safe is affordable and comes with all essential hardware. One drawback is that it is fireproof. So, your guns and other treasured things can get damaged in case of a fire. The safe is DOJ-certified. Don't get flattered by this fancy certificate since it doesn't mean this safe is any better than the safes that aren't certified. 
Features:
Exterior Dimensions: 9.75″ x 8.63″ x 52.13″
Interior Dimensions: 9.7″ x 7.63″ x 52″H
Weight: 62lbs
Fire Resistant: No
Material: 14 gauge steel
Warranty: Not specified
What We Liked:
Has three USB ports and two electric sockets
Lifetime warranty
Biometric lock with 120 fingerprints
What We Didn't Like:
The electric keypad has only a 1-year warranty
Users find the mounting difficult to put together
Verdict:
If you are looking for a small, affordable yet durable gun safe, this is the answer. 
Last update on 2023-09-11 / Affiliate links / Ratings / Images from Amazon Product Advertising API
The RPNB Gun Safe has almost twice the space and a whole load of features, including an RFID Key Fob with a card, a rapid-fire backlit keypad, and manual keys to boot. The construction quality is excellent, and the lid closes flat.
Upon purchase, it comes with anchor bolts and screws, so you may fasten it to your nightstand or wherever you choose to secure it better. It has four different unlock methods that you may use with four to 8 number codes. Both the PIN and the fingerprint are pretty simple to set up. And you will be conveniently able to program several fingerprints to access the safe.
Having a 12-pound gun safe is ideal, especially if you have small kids who won't be able to carry it or do anything with it. It can accommodate two full-sized firearms and locks them up nicely and tight. For considerable peace of mind, you may keep the manual override keys on different safes, and the card fits rightly into your wallet and the key fob into your keychain, so no one does have easy access to any of this except you.
The lid pops up very quickly with a single press of one of any numbers and a quick swipe of the card. When using the fob key, the same thing applies. There is a very simple-to-use, highly secure, and ultimately very long-lasting gun safe available.
Features:
Material: Alloy Steel
Lock Type: electronic key
Safety Features: Double steel Housing, pry-Resistant door, Welded Pry-prof Steel Body
Warranty: 1 year
What We Liked:
Programmable fingerprint access
Shock-proof carrying handle with reliable RFID technology
What We Didn't Like:
The fingerprint function is only helpful if you keep up with the batteries
Verdict:
The RPNB gun safe is of great value… Simple to set up, extremely durable, and has enough storage space. It can easily accommodate two full-size pistols. It even closes with guns stacked on top of each other. The electronics are of high quality as well.
Features To Look Out For
We understand that investing $1000 isn't child's play. There are numerous factors you must consider before you make the final choice. Knowing all about your buy not only gives you peace of mind but also ensures that you get the right quality for the price. Our buying guide will assist you in understanding just that. One must consider the core features listed below before purchasing a gun safe. 
Size and Capacity
The available range of sizes and dimensions on the market is vast. You must know which size is ideal for you. It would be best if you considered various factors, the most important being the size of the guns you plan on storing. Whether it is a long gun like a shotgun and rifle, or a smaller handgun or pistol, you need the right size. If you wish to buy more firearms in the future, plan accordingly. Generally, people end up buying safes that are smaller than the size they ought to have. So, ensure you understand your requirements and opt for the right size.
Another critical factor is whether you need easy access or are looking for long-term storage. People often decide to store other valuables like jewelry, cash, and essential documents in the gun safe. So, ensure that there's room for that too.
Steel Quality
The material used to build safe plays an essential role in purchasing the best gun safe. The steel quality determines how secure your weapons will be. If you buy the safe to keep your kids' curious hands away from them, then a 16 to 18-gauge steel safe will be ideal since you are not worried about the guns' safety. 
If the main concern is safeguarding your valuables from potential burglary attacks, the recommended thickness is 10 to 14 gauge. This thickness ensures resistance against most tools used by intruders. They are also able to withstand fire and water, providing you with an extra layer of protection. 
Certification
The safe guns go through various tests that determine their strength against burglary attempts and physical attacks. These certificates could influence your decision to purchase the right safe for you. There are three certifications that United States firearms are entitled to receive. These are UL certification, Fireproof certification, and DOJ certification. (1, 2, 3)
UL, Underwriters Laboratories, provides the RSC (Residential Security Certificate) that verifies that the safe can endure at least 5 minutes of a professional attack. A professional attack includes the usage of a screwdriver, chisel, pry bar, and hammer weighing less than 3 lbs. 
UL certificate also verifies that these safes can withstand fire. Hence, making them fireproof. The fire-rated quality is represented as 1 hour of 400 degrees or 2 hours of 350 degrees.
Another certification is the DOJ, which the Department of Justice issues. However promising this certification may sound, it still doesn't ensure unbreachable security. Recent studies have proved that DOJ-certified safes aren't much higher quality than uncertified ones.
Locking Mechanism
When you pay a large sum for a gun safe, you expect it to have a strong yet easy-to-open locking mechanism. These versatile gun safes offer you three types of locks that you can choose from:
Mechanical Dial. This is the oldest and the most commonly used locking system. Since it uses no batteries, you need not worry about changing them. However, you cannot change the combination once it is set. In case you forget it, you'll have to contact the manufacturer. Also, if the code gets into the wrong hands, the only option is to change the safe.
Electronic Keypad. This easy-to-use lock mechanism runs on batteries. Though they usually run for several years, you must make sure they are running before any emergency. The code can be changed whenever you want, making it more secure than the classic mechanical dial. Most of these safes also come with a backup mechanical lock.
Biometric Fingerprint Lock. This is the newest and the most reliable locking mechanism. The safes featuring it are a little higher on the price scale because of their quality security. It is the easiest to access and the one that we recommend. It is most practical and hard to break into since it's nearly impossible to replicate a fingerprint. 
The kind of lock you want mostly depends on personal preference and budget. We recommend the third kind because of the high-quality safety it ensures.
Mounting
Mounting is another essential feature that ensures optimal safety. When thieves fail to pry open the safe, they prefer to take it with them, despite the heavy weight. To prevent this, mounting your gun safe becomes essential. It fixes the safe into the ground or wall, making it resistant to theft. 
The smaller safes come with a strong wire that it mounts, while the larger ones use deadbolts to hold the safe in place. The deadbolts are the ones that we recommend since it ensures added protection. In some cases, you'll have to buy the mounting equipment separately.


Final Thoughts
We recommend Steelwater Heavy Duty AMSW592216-BLK Gun Safe because of its wholesome features and pocket-friendly cost. However, your personal preference may vary according to the budget and requirements.
You may also check the best gun safe under 500! Other product guides that may interest you are: the best nightstand gun safe, the best reloading dies, and the best gun safe dehumidifier. We also have an article on how you can safely transport your firearms, click here to read more.


References
(1) UL certification – https://electronics.howstuffworks.com/everyday-tech/question218.htm
(2) Fireproof certification – https://www.intertek.com/building/fire-testing/
(3) DOJ certification – https://www.justice.gov/doj/resource/certification-identity
Our Recommendation Again
STEELWATER GUN SAFES New and Improved Steelwater Heavy Duty 20 Long Gun...
New and Improved-Automatic LED Interior Lighting -60 Minute Fire Rated @ 1875˚F - EMP Proof-Maximum 20 Long Gun Capacity/Average Capacity 12 to 16 Long Guns
- EMP Proof Electronic lock system with High security Double sided bypass key lock so you practically will never be locked out of your safe (1 key included).1/4 inch steel reinforced bolt down holes to maximize safe removal from home - 8X the drill resistant hard plate to prevent drilling in 8X more area than our competitors.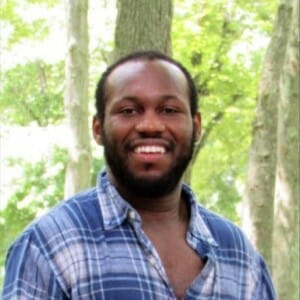 John Fox
Allow me to introduce myself. My name is John Fox and I've been working as a security consultant for over 20 years now. During my time in the industry, I've learned about what it takes to ensure your home and family are always safe. With Safe Now, I've tried to take those two decades of experience and share it with others. My goal now is to help others figure out how to make the right choices for their businesses and families. On my website, you'll find tips and guides on how to prevent crimes, as well as product recommendations. What's more, my readers can learn more about what to do in case of an emergency and how to protect themselves at all times. So, if you want to know everything there is about security systems and home safety, I invite you to join me and my team and help us build a community together.