Ultimate Gun safe Guide of 2023 – Top 6 Reviews
Last update on 2023-09-11 / Affiliate links / Ratings / Images from Amazon Product Advertising API
Answer™ Ultralight model 8 Pro
, thanks to its large gun capacity yet lightweight build.
In this article, we've covered the following:
A glance at some of the best gun safes out there
A detailed review of each gun safe
Factors to consider before buying a gun safe
Frequently asked questions
You may want to check here for the best gun safe under 500.
Last update on 2023-09-11 / Affiliate links / Ratings / Images from Amazon Product Advertising API
SecureIt is known for making exceptional gun safes, thanks to its 20 years of military firearms storage experience. And their Answer™ Ultralight model 8 Pro is just another winner. With a lightweight exterior, we found the gun storage easy to move about the house, and the installation wasn't much of a hassle when we used it. Thus, if someday you wish to reposition the safe, you could do it without much stress. Pretty nifty, right? But the most interesting feature of this gun safe is its gun storing ability to store around eight long guns and more. If you think hiding a rifle is tricky, you might want to reconsider that notion, courtesy of this model. Not just that, but you can also find space for several small handguns and other materials in this safe.
The gun safe has an electronic keypad system and a manual key override option. Not only does it provide safety in keeping the content of the vault safe, but it also ensures that nobody can remove the safe owing to the fully-welded construction of the system, which makes it possible to bolt the gun safe into the floor. Therefore, burglars might want to think twice before trying anything sneaky. With the gun safe itself, you get an assortment of valuables for free, which facilitates the construction and maintenance of the system. the following are the valuables you can expect in the package;
8 Cradles with bungees
4 Stock bases
Six small bins with dividers
Metal storage trays
Magnetic hooks
3 Single pistol pegs
To summarise, if you're looking for an all-rounder system that takes care of all the security needs while making it easier to install and manage, SecureIt has hit the nail on the head for you with their Answer™ Lightweight: Model 8 Pro.
Features:
Capacity: 8 Long guns and more
Lock System: Digital keypad
Weight: 299 lbs
Dimensions: 59″ x 24″ x 18″ inches
What We Liked:
Lightweight
Decent gun storage
Easy installation
Quick access
What We Didn't Like:
Verdict:
The model's ability to house eight long and multiple hand firearms while maintaining tight security and ensuring quick access makes Answer™ Ultralight model 8 Pro the best gun in our testing.
Last update on 2023-09-11 / Affiliate links / Ratings / Images from Amazon Product Advertising API
If you're a lover of rifles, you're sure to own a medley of long guns and the like. And there's no better place to store your collection than in Browing Safes Sporter 33, which, as the name implies, has a gun storing ability of 33 long guns!
We found storing our weapons abundantly simple in this nifty design. The solid gauge steel vault is specially constructed to store heavy-duty firearms, which requires much higher security and an expansive space than a collection of handguns. Considering this factor, this rifle safe weighs a whopping 520 lb. So we don't think you'll enjoy much mobility with this model. But bear in mind the weight indicates the heavy material used to construct this unreachable vault. Thus, you won't have to worry about having the system's security breached, and you sleep easy knowing your firearms are safe in their fold.
Access to the vault is also simple. The system features an electronic locking system; hence, you can access the contents easily. The gun safe is also equipped with fire resistance and theft protection, which safeguards your firearms from fire and theft. The 12 gauge steel body thick-safe can sustain heat up to 1400 degrees Fahrenheit, much more than an average gun safe. But what piqued our fascination with this model is its smart design that meets modern needs and demands. The exterior is brilliant, and the interior attracts much adoration! The Jet-black color with a classic vault handle makes it an appealing choice, though the model is available in several more colors. Furthermore, the locking system of the gun safe utilizes an electronic keypad, using around eight locking bolts, five active ones and three on the sides, keeping the contents secured from theft, unwanted scrutiny, or even away from children who might stumble upon your firearms, should they be left unsecured.
To summarise, once you place your rifles in this vault's 23 cubic feet of storage space, you can have peace of mind knowing that you can quickly access your weapons while no one else can.
Features:
Capacity: 33 Long guns
Lock System: Electronic lock
Weight: 520 lbs
Dimensions: 58″ x 29″ x 24″ inches
What We Liked:
Massive storage – 33 rifles access
Large space
Decent thickness
Smart design, both exterior and interior
Excellent gloss finish on steel
What We Didn't Like:
Verdict:
This standard solid steel gun storage safe has managed to outplay its competitors in terms of gun storage capabilities, with an ability to store nearly 33 long guns. You can trust the vault with your best collection of heavy-duty rifles and a few other valuables.
Last update on 2023-09-11 / Affiliate links / Ratings / Images from Amazon Product Advertising API
SecureIt's line of firearm safes has an exotic feature that sets them apart from its competitors, its unreal lightweight. Answer™ Lightweight model 8 is another great creation, and in fact, the first of the various installments of excellent vaults that will come later. Petite from the outside but surprisingly spacious and organized from the inside, this mobile vault can easily be moved around, thanks to the 299 lbs weight of the system.
Not just that, but the installation is also a piece of cake. The interesting part is that although this model's size and weight are similar to what came after it, the price of Model 8 is relatively lower. This makes Model 8 a type of safe that is an ideal option for lightweight-safe enthusiasts who don't want to spend an arm and a leg on a quality gun safe. This gun storage is also a top-notch choice in terms of versatility and protection. For the former, the system boasts accommodation for heavy-duty guns and other valuables, such as bullets. The build and weight of the system also enable frequent repositioning if need be, but it also comes fully welded with pre-drilled bullets, so when the vault is bolted to the floor, you don't have to worry about burglars sweeping the system away. Moreover, the dual-level locking protocol ensures no unauthorized party exposes the vault's content. The first level is the main lock, an electronic keypad set up at the installation time, and the other is a manual key override. Thus, you don't have to worry about a breach of security. The manufacturers pride themselves on mirroring the U.S. Military-Esque construction while building their gun safes, and this model also reflects their commitment to sticking with the theme.
For example, the Model 8 gun storage feature CardleGrid Technology, used by the U.S. military for organized storage. Once you look at the system's interiors, you'll understand what we're talking about. Along with the cabinet, you'll get a few other things to make your installation and maintenance swift and seamless. It will include the following;
Fully welded steel cabinet
Four stock bases
Eight cradles with bungees
Door organizer
storage shelf
Power chord and affiliated accessories
To summarise, if you're looking for a lightweight system, which you can easily reposition at your whims and fancies, then model 8 is the "answer" to your problem. It doesn't get better than 299 lbs rifle safe at just $1299.
Features:
Capacity: 8 long gun
Lock System: Electronic lock
Weight: 299 Pounds
Dimensions: 59″ x 24″ x 18″ inches
What We Liked:
The best gun safe in terms of lightweight
Well-organized from the inside
Super-quick access
Dual locking protocol
Exquisite steel construction
What We Didn't Like:
No space for handcuffs and other police accessories
Verdict:
With a weight of just 299 pounds, this model sweeps the prize for the most lightweight vault at an affordable rate.
Last update on 2023-09-11 / Affiliate links / Ratings / Images from Amazon Product Advertising API
Answer™ lightweight may boast an upgrade from the previous two models that came before in more ways than one and the global market. For one, the cabinet construction and organization have become more comprehensive, as the vault features a small, medium, and large bins with dividers and metal storage trays. No wonder this model has emerged as a popular choice, thanks to the brilliant cradleGrid technology the U.S. military utilized in the gauge steel construction of this black beauty. While using it, we could feel the super sturdy metal running across the structure.
This has everything from handguns to 8 rifles, to bullets, to pockets, and other minuscule rifle accessories that you might need to defend your family at the time of a burglary. The intriguing part is that although the vault is lightweight and ensures easy repositioning, it all boasts pre-drilled holes, and fully welded construction, ensuring that extra bit of security that nobody other than you has the privilege of moving the gun safe from its original spot. You can drill the system to the wall or anywhere you please, as long as the system has solidly positioned in the desired location and does not shift. The vault is enough to store an assortment of firearms and more, with easy access, and unlocking, thanks to the modern electronic lock system. But this model also flaunts a manual override in times of need. In the package, you'll also get quite a few things included, such as;
Cradles with bungees
Small, medium, and large bins with dividers
single pistol peg
metal storage trays
Stock bases
These can be used and installed as per your requirements.
To summarise, to get optimum organization without compromising your firearms' mobility, quick access, safety, and security, the model 8 plus is just the gun safe for you!
Features:
Capacity: 8 long gun
Lock System: Electronic lock
Weight: 299 Pounds
Dimensions: 59″ x 24″ x 18″ inches
What We Liked:
Optimum organization and storage
Handful of trays
Lightweight with an unreal thickness
Perfect for rifle and handgun storage
What We Didn't Like:
It doesn't allow space for anything other than firearms.
Verdict:
With the advanced CradleGrid technology, the same innovation used by the U.S. military, incorporated in the construction of the Model 8 plus, the manufacturers ensured supreme organization in this gun storage.
Last update on 2023-09-11 / Affiliate links / Ratings / Images from Amazon Product Advertising API
Steelwater Gun Safes, as the name suggests, manufactures some of the sturdiest gun safes, enough to withstand fire and theft with an immense thickness. While testing, we found its protective elements especially effective. The price may throw you off a little, considering that you can find an abundance of other options at a cheaper rate, but believe us when we say it's worth every penny. The vault is built primarily to sustain high levels of heat for a prolonged period, 1850 degrees Fahrenheit to be precise, which is what it can withstand without bending or inflaming the contents inside. On the outside, there is a chrome-plated handle. At the same time, the inside consists of two adjustable shelves to carry handguns and pistols, revolvers, and certain police equipment such as handcuffs and holsters.
The shelves could be placed depending upon the interval you want between the two levels. This can come in handy if you want to accommodate a slightly long gun; you can adjust the plates in the top area. Only the AMSWS – 1200C -2 can offer this flexibility in terms of space. Although, the top lockable drawer cannot be shifted from its original spot. This drawer is largely used by people who want to provide storage for other valuables, such as gold, diamonds, or precious stones. But the one thing that has made this safe popular in the market is its combination lock, which requires you to set a combination code from 1-9 through the LaGard digital keypad. Not just this, but there is; also a secondary key-operated lock for the digital skeptics who'd rather keep things old school. This gives your vault that extra bit of security. But such a comprehensive design also makes the construction bulky. With 660 pounds, this model is the heaviest of all the products on the list.
This safe is meant for one-time installation; thus, mobility is the last thing you can expect from the system. The installation is pretty quick, as the system comes with pre-drilled anchor holes with 1/2″ diameter, compatible with common bolts.
To summarize, if you are looking for a fire-resistant gun safe with sturdy thickness and features the innovative combination code lock, then you might find your ideal pal in the AMSWS-1200C-2. It is perfect for protecting tour weapons and other values, making it one of the best gun safes out there.
Features:
Capacity: 6.99 Cubic fit
Lock System: Combination lock
Weight: 660 Pounds
Dimensions: 49 x 30 x 70 inches
What We Liked:
Ultimate fire protection
Quick access
It can accommodate a long gun and several handguns
Keypad code combination lock
Perfect for protecting other valuables like precious stones and money as well.
What We Didn't Like:
Verdict:
Built with steel and fire-resistant material, a chrome-plated handle, and a design, the AMSWS-1200C-2 by Steelwater Gun Safes wins the price for gun safes with the best construction.
Last update on 2023-09-11 / Affiliate links / Ratings / Images from Amazon Product Advertising API
BARSKA has been built with sturdy aluminum, which gives it the attractive-looking finish it has. We've also found it simple to use, thanks to the system's innovative technology that, with 100% steel walls and deadbolts, makes it a perfect gun safe to hide valuables and keep them away from intruders. But the reason for the rising popularity of this gun safe is its Biometric access. It's the feature of this cutting-edge technology that makes the BARSKA production expensive. The storage can only be accessed by those who have registered their fingerprints into the biometric system. The scanner will take 2.5 seconds to scan the finger, and the safe will open if the credentials check out. The price may be high, but it offers whatever it promises for that sum of cash, including the storage of 12o fingerprints.
The manufacturers claim that you can have a 100% unlocking rate if you save your fingerprints from multiple angles, making it easy to scan the finger regardless of which side of it you're trying to place on it. After testing, this claim indeed checked out. Thus, don't worry about technology failing you in your hour of need. Inside, the spacious storage will do no justice to what you see from the outside, an innocent petite box. You can store your handguns, jewelry, money, precious stones, ammunition, or whatever you want to protect yourself from prying eyes. The tiny construction of the biometric gun safe is also surprisingly handy, making concealing the system a simple task. Interestingly, this vault also features an optional silent mode function, which is rare in gun safes. It enables the safe to operate stealthily. The installation is pretty simple, thanks to the pre-drilled holes.
You can't install the system on a wall with no support. You can conceal the biometric instrument at an obscure location to avoid burglars or even the children, for that matter. You could also bolt it in plain sight, with adequate tools such as bolts, pry bars, and some mounting hardware at your disposal. Once you've installed the instrument, register the fingerprints of all your fingers from different angles. This will ensure seamless access to content in time of need.
Features:
Capacity: Unspecified
Lock System: Biometric
Weight: 26.55 lbs
Dimensions: 14.5 x 16.5 x 7.75 inches
What We Liked:
Cutting-edge technology if the biometric system
Supreme safety
Excellent built
Good for protecting handguns and various other valuables
What We Didn't Like:
It can't be mounted on the wall
Verdict:
Featuring the state-of-the-art security system of biometric recognition, the BARSKA Biometric gun safe has won the game when it comes to security by a mile.
Factors to Consider Before Buying a Gun Safe
1. Construction
The foremost thing you need to consider while buying a safe gun is the system's construction. The general rule of thumb is that the sturdier the construction, the more the price. You might have to pay the price if the system has been built with solid 12 gauge steel. While considering the gun safe's construction, you might also have to consider a few things. (1)
Wall thickness: As the name suggests, wall thickness is the distance between the outer layer of the steel side and the inner layer. The thickness suggests safe endurance and strength levels under extreme conditions such as humidity and fire. Under such a situation, a safe with low thickness might succumb to the environmental condition and show signs of corrosion. On the contrary, models with high thickness have higher chances of enduring one hour or hours of heat and several hours of humidity. One hour endurance is the least to expect from the gun safe ten gauge steel is the best you can get in terms of thickness, while the second-best is 12 gauge steel. Confused? According to the laws of gun safes, the thicker the construction, the less the gauge. Thus, go for low. For such, you might even get a lifetime warranty.
Wields: Your gun safe could be welded by labor or machine. Those welded with the former means are relatively less strong than the latter. The safes welded by the machine will offer more protection, thanks to the system's smooth joints. Your handgun and other accessories might get the extra bit of protection due to that.
2. Weight and Dimensions
While purchasing a gun safe, the first thing you might notice is the shape and size of the construction. But you might want to get a bit technical here. Of course, any rational person would want a lightweight safe due to its mobility. But that also increases the perils of somebody else repositioning it, someone you thought of using the weapons against. Thus, the heavyweight gun safe has the advantage that nobody can shift the thing from its original location, a privilege absent from the lightweight ones.
Though, if you're thinking of storing a long gun, or a collection of rifles, you might want to go for the bulky models. On the other hand, handguns and affiliated accessories would also sit perfectly in petite ones. The other thing to consider is the dimensions. People prefer to go for the less obscure models that don't stand out as soon as someone walks into a room. But the bigger ones offer more space. You can bank your small firearms as well as big rifles. Though, the dimensions boil down to what kind of weapon YOU want to store. The weight and dimension will also determine the mounting location and installation mode. Thus, before you buy a gun safe for your home, pick a location for its installation.
Take the height and width, and depth measurements of the space. According to that, go about selecting a fitting match. If you're considering mounting it on the wall, pay extra attention to the instrument's weight. You wouldn't want it to crash down with that weight. It's the same if you're bolting it on a customized wooden plank.  Though, the weight wouldn't be much of a problem if it were floor-bound.
However, if you often move due to your profession, you might want to get a lightweight and apt-sized safe to facilitate seamless transportation without harming or denting the safe.
3. Fire and Theft Protection
Like any other commodity at your home, your gun safe is prone to elements like fire and robbery. Therefore, gun safes with fire protection and anti-theft components are imperative. When it comes to fire resistance, your gun safe will have the endurance to a certain level, such as 1 hour, 2 hours, and more. The least you need to aim for is an hour. The best gun safes with optimum fire protection average 2-3 hours. Solid steel is more resilient to prolonged flames. That should be the obvious choice if you want your gun safe to have optimum durability.
The next thing to consider is the anti-theft elements of the same. Usually, a solid installation on the floor or the walls is enough to ensure that burglars don't reposition or rob you of your gun safe. Though, if your safe is one of those heavy-duty rifle safes, you don't have to worry about anybody repositioning it without making the ruckus. Once the gun has decent theft and fire protection under its belt, rest assured it will do everything to keep you safe.
4. Budget
Planning out how you'll manage your expenses before getting yourself the best gun safe is imperative. The prices of the gun safes will differ per size, look, type, and brand, among other things. The brand will determine the gun safe's construction and quality, but you'd probably have to pay a lot of money for such vaults. Similarly, biometric safes cost immeasurably more than combination lock ones, in addition to the steel used in the construction.
However, if you're looking for a more budget-friendly option, you can find an assortment of gun safes for under $1500. Though these may not have the specifications of notable brands, they can get you by in terms of security and utility. Though, the maintenance and the cost of spare parts can increase the overall price you'd be paying for the safe. It's best to study the market for maintenance rates to get the best gun-safe in rating so you don't end up paying more in the long run.
5. Insurance
You can easily get your gun safely insured against fire and theft from an insurance company. However, many states have local laws about gun safety. Many of them also judge your safe as per certain standards. Thus, you might want to study your local rules and see what the standard gun safe in your region looks like. This will make getting insurance simpler. The insurance company, too, could have certain requirements, and getting insurance could be toughie. Thus, it is advisable to familiarise yourself with such requirements before buying the same.


Frequently Asked Questions
With so many options, you probably have a few questions about gun safes. I do my best to answer your most pressing concerns:
Are all gun safes the same?
In a nutshell, no. Gun safes vary on countless grounds, ranging from sizes, security levels, brands, colors, organization, features, and specifications. Moreover, some protect against hazardous elements like fire and theft, while some may show a low fire rating. Factors like installation, gauge steel, bolt size, construction, storage form, density, and type of lock set one gun safe from the other. You will also have to choose between a digital keypad, electronic lock, and biometric system while selecting a gun safe. (2)
How much space would I need to store my valuables?
Gun safes are used to store handguns and rifles; people also hide valuables, such as precious stones, money, and important paperwork. If you're looking for a wholesome safe that will be used for multi-purposes, you better get yourself the gun safe with a large interior space. Just consider the scalability of the safe as well. You may have fewer valuables to store today than you may have tomorrow. Though, while buying the safe, think about the future and what you would require to store it a few days from now. Once your family learns about the wonders of the vault, they might also want to store their share of precious items. Do remember to factor these in before making the final choice.
What lock system is the best?
The lock system is an integral part of a gun safe and undeniably the most crucial one. You cannot go wrong with it. There are a handful of gun safes; thus, picking which one to go for over the others can be tricky. The traditional gun safes are equipped with two types of locks, mechanical and electronic.
Mechanical: The construction of the mechanical safe is a little confusing, but from the security aspect, it's unrivaled. You have a dial that spins to recognize three numbers, the passcode to enter the vault. You will have to spin left and right multiple times to register the passcode, giving you access to the interior. Some models also come with a mechanical lock and key system, which you will be opening in the same as you open a door with a key. (3)
Electronic: Electronic systems came much after the mechanical pains, and it eliminates the pain of shifting a dial left and right, but introduces the system of combination code. In this lock, you will be presented with a keypad similar to the ones you find on your phone. You will get a pre-determined security code (which you can change later) to give you access to the safe. Electronic locks are quick to give you access to what's hiding behind. The lock will pop open once you punch in the right code. Nowadays, due to the quick access and ease of use, this one has been preferred vastly more than the mechanical ones.
Biometric: We also have biometric systems now. The biometric lock asks you to register your fingerprints from all angles. You can register about 100 fingerprints from different angles to ensure that your safe recognizes the whole of your finger. Subsequently, whenever you want access to the safe, you must place your finger on the scanner, and the safe will pop open. Since such models come with state-of-the-art technology, these are relatively more expensive.
Where should I place the safe?
The location of the same varies from model to model and home to home. You want to install the system in a more accessible space without making it seem blatantly noticeable. Most sensible people keep the safe close at hand while they sleep. Thus, installing your safe around the nightstand is one thing you can consider. Here, you can reach your arms to the gun if and when a compromising situation arises.
However, if you've gone for a bigger vault that you also use to hide your other valuables, then your safe may be slightly larger than average, and placing such a model inside your room will make it stand out. You don't want to make it look too overt. You could then consider placing it in some spare room or the hall, hiding it in plain sight. Though, try not to place it within reach of intruders if your safe does not come with an anti-theft system.
Are all gun safes fireproof?
No, a safe gun is not fireproof unless the manufacturers claim it. The safe's fireproof ability depends upon the instrument's size and construction and much more. So, assuming that all the safes are fireproof is folly. Many safes are rated by the local authority in terms of fire rating; the more the fire rating, the better the safe. The ratings are given on mainly two factors, how many hours the safe can sustain the heat and how high the temperature it can withstand. A decent vault's average time to withstand the heat is two to three hours.
Moreover, consider the temperature too. Ideally, your preferred choice needs to have a temperature durability of more than 1200. These are sure to sustain under high-intensity flames should the worse come. Thus, if you can find a fireproof gun safe that is very cheap, then you've hit yourself a goldmine.


Final Thoughts
Who knew buying the perfect gun safe could be such work? But yes, if you want to safeguard your and your family's interests, you will have to do some hustling to find the ideal weight, dimensions, lock system, and space of a gun safe. Our best pick has undeniably come out to be the Answer™ Ultralight model 8 Pro, thanks to its sturdy build, spacious interior, unbreachable security, and compact size, small enough to fit virtually in any room without standing out.
However, all of the options mentioned on our list are the best of the best. Picked after hours of research and studying the market, you cannot go wrong in picking any of these up!


References
(1) gauge steel – https://www.cableorganizer.com/learning-center/articles/gauge-metal-sheet.html
(2) hazardous elements – https://www.madesafe.org/science/hazard-list/
(3) passcode – https://www.researchgate.net/figure/Different-types-of-passcodes-a-password-b-pattern-c-PIN_fig4_260836650
Our Recommendation Again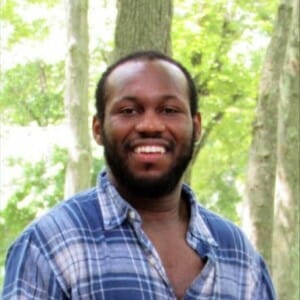 John Fox
Allow me to introduce myself. My name is John Fox and I've been working as a security consultant for over 20 years now. During my time in the industry, I've learned about what it takes to ensure your home and family are always safe. With Safe Now, I've tried to take those two decades of experience and share it with others. My goal now is to help others figure out how to make the right choices for their businesses and families. On my website, you'll find tips and guides on how to prevent crimes, as well as product recommendations. What's more, my readers can learn more about what to do in case of an emergency and how to protect themselves at all times. So, if you want to know everything there is about security systems and home safety, I invite you to join me and my team and help us build a community together.